Whippets are charming, loving, friendly, and even-tempered, making them the best and most exciting dog breed to own.
They are well-known for their high intelligence, gentleness and relate well with kids. When outside, whippets are extremely agile and playful but really cool and tranquil when indoors.
Who would not love to have one of these dogs? For most whippet owners, raising whippets is one of the most exciting prospects in their lives.
Most soon-to-be whippet owners usually have high hopes of having this type of dog; however, most of them aren't normally sure of the costs in buying and raising a whippet puppy at home comfortably.
This article comprehensively explores how much do whippets puppies cost and more information about this breed regarding finances and maintenance.
How Much Do Whippet Puppies Cost?
The whippet puppies' cost varies depending on the region, reputation, quality, and pedigree. In some cases, colour can affect the price of a whippet too.
Most whippet puppies usually cost about $1000- $2000, with an average price of $1200. After purchasing a whippet, the initial year's expenses can be roughly $700 when you factor in dog food, blankets, beds, insurance etc.
If you have a tight budget, you can go for the adoption option, where you can procure a whippet at a pocket-friendly price. Most individuals usually abandon whippets, which are later saved and taken to rescue centres to wait for another owner to give them a better lifestyle.
Rescued whippets are normally cheaper; they cost around $ 200- $500. If you go for an adopted whippet, it's best you ask about his/her history to ensure that it's the best buddy for your home. Most dog owners abandon dogs due to bad temperaments; knowing the dog's history will help you see if he's tameable or not.
A good rescue centre will also inform you if the dog has any behavioural or health issues that you should know, and sometimes, they can also advise you on the best approach to take to handle the problems effectively.
Some of the factors to consider when procuring a whippet puppy include;
Set-up Costs
Some of the set-up costs you'll incur after obtaining a whippet include; buying puppy vaccines, neutering, and equipment cost. Puppies usually need neutering when they're about 6 months old, but it's best to follow your veterinarian's advice.
Some of the equipment you'll need to obtain for your new companion is; a tag, collar, harness, lead, dog bowls and bed, toothbrush, toothpaste safe for pets, toys, and grooming brushes.
It's vital to keep in mind that some of this equipment will need replacements if they undergo wear and tear and when your whippet damages or outgrows them.
On-going Costs
Besides the set-up expense, you need to be prepared for other on-going expenses to sustain and raise your whippet comfortably. Examples of such costs include food, insurance, preventive healthcare, vet bills, and other essential accessories such as poo bags, toy replacements, and more.
Both puppies and adult dogs need regular check-ups, worm and flea treatments, and vaccinations. You need to budget perfectly for such expenses so that your dog doesn't become a burden to you or your family.
Lacking pet insurance can make the vet bills for illnesses and injuries very high, which is why it's critical to double-check and compare policies before purchasing a dog. It'll help you know what is or isn't covered, helping you plan and prepare maximally.
Other Expenses
Other than food, treatment, grooming, and shelter, your pup will need training to be housebroken and a well-behaved apartment companion.
You can achieve this yourself using the right approaches, but professional management can sometimes be handy if your dog has developed hard-to-break behavioural issues.
If you are a frequent traveller or away from home frequently, you should consider the daycare and boarding cost, which vary depending on the option you'll find.
Today, there are several options for pet care, for example, expert pet sitters, boarding kennels, friends, and catteries/pet hotels.
Most catteries and dog kennels will require that your pup be up-to-date vaccinated, have enough medication, food, necessary toys, exercise instructions, blankets, and your contact details in case they want to make any inquiries about your puppy.
Actual Whippet Costs For Various States In The US
Generally, whippets are quite expensive, particularly if your budget is slightly tight. If you badly want a whippet and you're short of cash, you might need to save first.
Knowing how much do whippets puppies cost in your state can help plan well to own and raise a whippet dog.
Below are specific whippet prices from various whippets breeders for several states across the country.
All these breeders have a high reputation, regularly do heart and eye screenings on their whippets, and are devoted to producing pups that keep to the breed standards. The bracketed words are the breeder's name.
Arizona- $2000 (Arwen whippets)
Georgia- $1100- $ 2000 (Sugar Valley Farms)
Ohio- $1500 (Mohr Whippets)
California- $ 2000 (Summit Whippets)
Virginia- $1500 (Timbreblue Whippets)
Reasons For The Price Difference In Whippet Pups
From the above details, you'll notice that whippet puppies' cost varies with breeders, but most of them range between $1200- $ 2000. Why are the prices different, though?
Colour
The American Kennel Club whippet breed standards suggest that a whippet's colour is unimportant, implying that any whippet colour is okay.
The essential aspect to consider is the dog's conformity to the ideal breed structure; therefore, whippets shouldn't be priced based on their markings or colour, as they're considered to be the same.
However, you can make an ex if the whippet is purely white or dun-coloured. Such whippets are rare; hence, their prices can be slightly higher.
Breeders Location
Whippets cost can be influenced by the breeder's location. Breeders located close to cities usually have higher demands; hence their charges are also higher than those from rural areas, who get a lower demand.
Breeders Reputation
Whippet breeders have different reputations, and this factor directly affects the quality of puppies they produce. Highly reputable breeders use high-quality facilities and produce high-end whippet puppies that keep to the breed's standards with regard to temperament and conformity.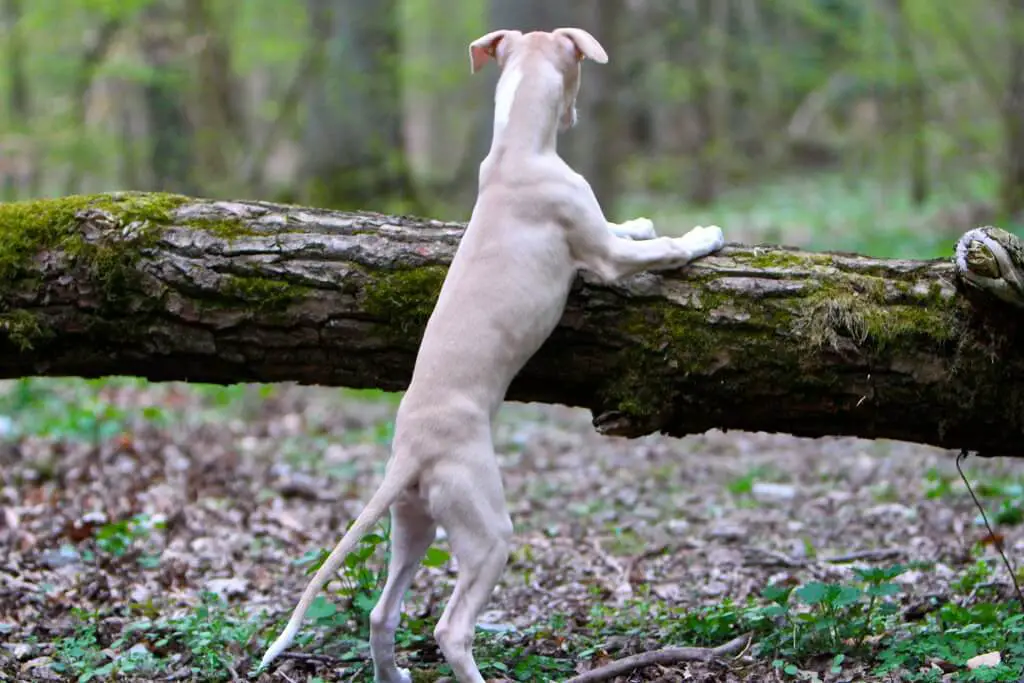 Some breeders only care about profits. Such breeders use inexpensive food, vaccines, and other essential accessories, which can cause the puppy to develop health complications when they're older, an expense that can cost you dearly later.
It's highly advisable to procure whippet puppies from breeders with authentic reputations who use nutritious puppy diets and proper care.
The Puppy's Pedigree
A whippet puppy's pedigree will show you his/her ancestors, points, championships he/she got in competitions, and lists titles. Puppies from bloodlines full of winners usually cost a bit higher than others.
Finding A Reputable Whippet Breeder
Whether you're residing in a city centre with many whippet breeders or from a rural area with countable breeders, it's crucial that you purchase a whippet puppy from the most reputable breeders to be sure of getting a high-quality and well-bred whippet for your home.
Various qualities distinguish sterling and poor whippet breeders. Quality breeders always want what's best for their puppies, which is why they'll question you before selling you the puppy.
They can ask about your family to see if the little less-furry friend will get the attention needed, your employment to know if you can manage to provide for him/her, or your home's space to ensure that the puppy will have a safe and enough space to grow up.
In case you don't meet these standards, the breeder might not sell you the puppy or advise you on the best steps to take to raise and manage the whippet successfully.
Reputable breeders always health check dogs for heart and eye problems before breeding them. They'll share this information with you during the sale and give you a health certificate for each puppy you purchase.
Such breeders also keep pups with their mothers to improve on puppies' socialisation skills. You should be allowed the puppies parents and analyze the area they're kept to ensure it's clean and not smelling.
Puppies from reputable breeders are usually friendly, energetic, and curious. These breeders are also willing to teach you more about puppies of all breeds, what to expect, best vaccines, training, housebreaking, socialisation, food, and deworming necessary for the puppy you purchase.
There are also whippet breeders who don't care about the puppy's best interest but only profits. Such breeders won't ask you any questions to know whether the whippet is the best companion for your home.
They usually want to make the sale quick, lack health documentation of their puppies, and don't screen them to identify health problems before breeding.
The housing facilities for these breeders are usually substandard and produce thin, disinterested, and lazy. Such whippets are generally shy and fearful because of limited socialisation.
If your breeders don't allow you to inspect/see the puppy's parent dogs and their kept area, they're definitely hiding something. It would be best if you avoided breeders with such red flags.
Final Thoughts
Knowing how much do whippets puppies cost is critical. It'll help you decide on the best breeders in the market and plan adequately for what it takes to own a whippet.
Whippets are generally expensive to maintain. They need nutritious food, proper care, warm clothing and bedding, training, treats, and other essential accessories. You should prepare well to raise a whippet comfortably.
Other Popular Posts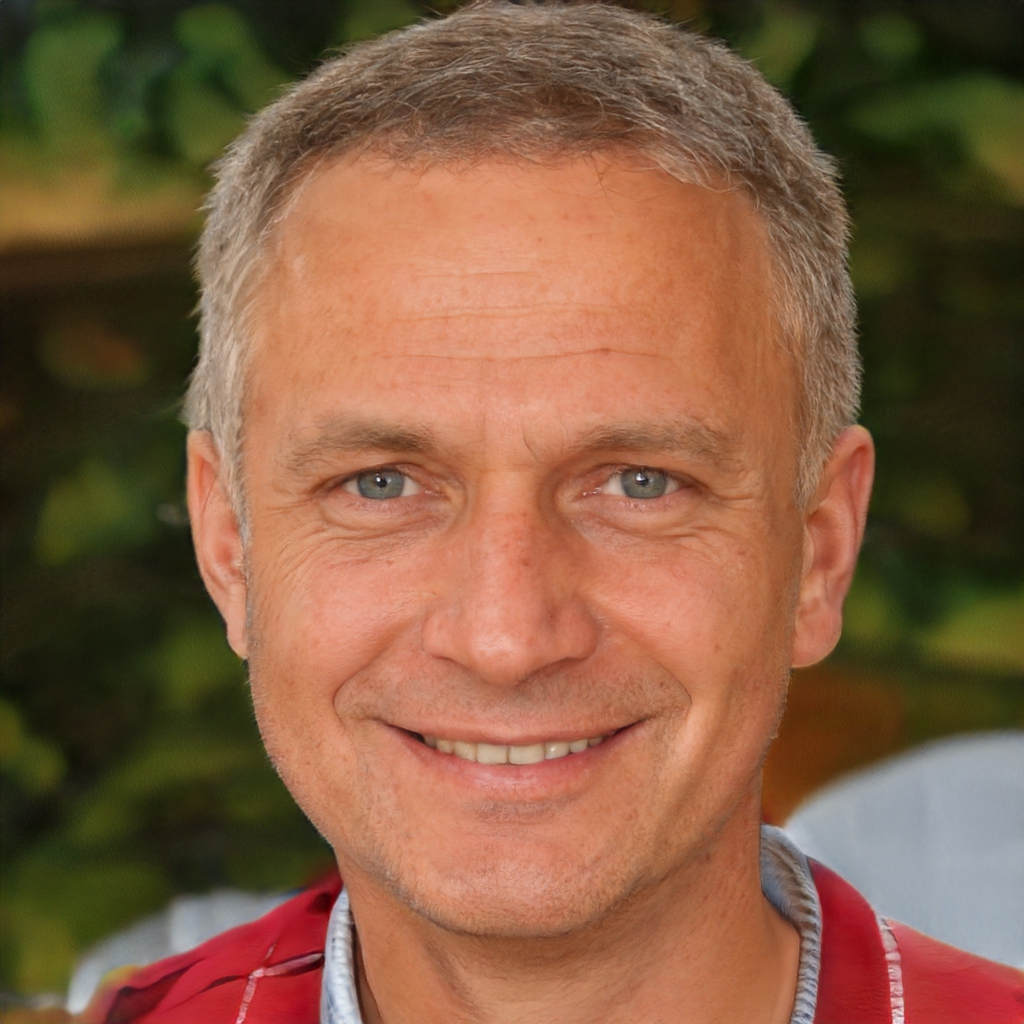 Hello. I'm Luke- the founder of WhippetCentral. I'm somewhat of a whippet nut and have been for most of my life. In that time, I've owned and raised numerous whippets. Bonnie is my latest girl; she is currently eight years old and keeps me very busy! Understanding the need for whippet-specific content, I decided to create this blog to share what I have learned and to share my expertise regarding owning and raising whippets – the right way!