We're an affiliate
We hope you love the products we recommend! Just so you know, we may collect a share of sales or other compensation from the links on this page. Thank you if you use our links, we really appreciate it!
From having high bursts of energy to slumbering almost all day on the couch, one would be indeed confused about how to feed this adorable dog effectively.
It's essential that your whippet's food choice is as healthy as possible and matches its feeding requirements.
Your dog needs food to help it grow and develop into an adorable pet.
For this reason, a dog owner must ensure that his dog gets the proper nutritional elements to flourish and grow. 
Check out these 7 best dog foods for whippets, helping keep your pup fit and healthy!
What To Look For In Whippet Dog Food
The Type Of Protein In The Food
Proteins are essential in biological processes like cell formation and muscle growth.
It is crucial to understand the type of proteins that your whippet needs before selecting the package.
The Percentage Of Fat In The Food
Fat provides instant energy and a layer of insulation against cold.
It's essential to avoid foods that will result in unnecessary fat accumulation. 
The Moisture Content
Choosing the right food with the right moisture content will prevent constipation and unnecessary infections. 
The Vitamins And Minerals Of Each Dog Food
Minerals and vitamins are essential for healthy bone formation and development.
The minerals and vitamins act as protective elements of the whippet from malnutrition. 
7 Best Dog Foods for Whippets
Product Name
Editors Choice
Hunger Of The Wolf Dry Dog Food With Chicken
Harrington's Grain Free Chicken and Sweet Potato
Chudleys Salmon Hypoallergenic Dog Food
Burgess Sensitive Hypoallergenic Dog Food 
Editors Choice
Product Name
Hunger Of The Wolf Dry Dog Food With Chicken
Product Name
Harrington's Grain Free Chicken and Sweet Potato
Product Name
Chudleys Salmon Hypoallergenic Dog Food
Product Name
Burgess Sensitive Hypoallergenic Dog Food 
Hunger Of The Wolf Dry Dog Food With Chicken
The Hunger of The Wolf is a premium dog food brand that is created in cooperation with vets, feeding specialists, and experienced breeders.
This super-premium, high-energy dog food, packed with premium chicken, is specially designed to support working, sporting, or hunting dogs, or when nursing or pregnant.
The high protein and fat level provides dogs with plenty of energy and vitality and keeps them in excellent condition.
Carefully selected ingredients of the highest quality help keep your dogs in good health and excellent condition.
It contains plant extracts, which are powerful antioxidants that slow down cell damage and the aging process.
Hunger of the wolf has no added gluten, free of soya, and chemical dyes but only artificial preservatives.
With high protein (32%) and fat (21%) content, this food has been specially developed to meet the nutritional requirements of active, sporting, and working dogs.
Pros
Contains powerful antioxidants needed in cell formation and growth. 
The meal is a good source of proteins.
Has less moisture than the raw meat hence suitable for dogs with weak teeth. 
Cons
Not suitable for young puppies but those in the weaning stage and bigger dogs. 
The Hunger of the Wolf Dry Dog Food - For All Breeds and Working Dogs, High Calorie and High Energy Formula with Chicken, Adult - 14 kg
High protein (32%) and fat (21%) content - this food has been specially developed to meet the nutritional requirements of active, sporting and working dogs.
Contains plant extracts: Rosemarinus, Vitis, Curcuma, Citrus, Eugenia - powerful antioxidants which slow down cell damage and the aging process.
No added gluten, free of soya and chemical dyes. No artificial preservatives. Only natural antioxidants.
The real label - 300 g of dried chicken in 1 kg of food corresponds to 1140 g of fresh meat. In The Hunger of The Wolf dog food we use a meal or dried meat so we do not claim very high content of raw meat only to make the labels look much better to the consumer than they really are. Raw meat may contain 70%-90% water. For example chicken meal is simply fresh chicken that has already been cooked to remove moisture – this makes it a much more highly-concentrated source of protein.
A delicious taste your dog will love - by creating this dog food we remembered about ancestors of dogs - wolves, which are true carnivores, therefore, the main ingredient of our food is always meat.
AATU Dry Dog Food
The British company derives its name, AATU, from Finland, which translates to noble wolf.
Wolves feed almost exclusively on proteins, and the company modelled its structure around the provision of quality meals for dogs.
The feed is primarily made of 80% chicken and 20% natural ingredients.
The natural ingredients are a combination of the infamous 'Super 8' nutrients, which comprise vegetables, fruits, herbs, spices, and botanicals. The fresh meat is pre-cooked slowly under low heat for efficient digestion.
To reduce allergic reactions, which are sometimes fatal, AATU feed is gluten, white potato, and grain-free.
No artificial flavours, colours or preservatives are added, making the meal natural and healthy.
The feed boasts essential nutrients such as chondroitin and glucosamine, which are beneficial for healthy joints and body balance.
On the other hand, probiotics help in the establishment and maintenance of a healthy gut of your dog.
To get your dog on AATU, slowly replace 25% of the current feed with AATU until the whippet feeds exclusively on it.
Abrupt changing of products may result in your dog experiencing digestive and intestinal problems.
Pros
This meal minimizes allergic reactions.
The packaged meal is less bulky than the homemade one.
The meal has natural preservatives, additives and flavours.
It enhances intestinal microbial processes in dogs.
Cons
The meal is expensive.
Some dog owners report diarrhoea as a result of switching to this product.
AATU 80/20 Dry Dog Food - Chicken 10kg - High Protein Grain Free Recipe with No Artificial Ingredients
80% FREE-RUN CHICKEN - Our 80/20 dry dog food combines 80% fresh free-run chicken with a 20% blend of our Super-8 mix of fruit and veg for a delicious meal your dog will enjoy every time. For 1kg of finished product we use 2.5kg of raw ingredients.
MADE USING OUR 'SUPER-8' FOR VITAL NUTRIENTS - Our dry dog food includes a tasty and nutritious bespoke combination of 8 Vegetables - 8 Fruits - 8 Herbs - 8 Botanicals & spices carefully blended to give your pet all of the vitamins and minerals that they need.
FREE FROM GRAIN - Our natural - high-quality grain free dry dog food is free from grain to minimise allergic reactions and is ideal for dogs with sensitive digestions.
AIDS HEALTHY JOINTS AND BALANCE - Our tasty dry dog food is made using Glucosamine - Chondroitin and MSM for healthy joints. We also add Probiotics as an aid for a healthy gut.
HANDCRAFTED IN SMALL BATCHES USING NATURAL INGREDIENTS - Naturally made without artificial colours - preservatives - flavours and without GM ingredients. All our recipes are made with fresh - raw meat or fish and then cooked with our unique 'Low and Slow' method - which helps ensure efficient digestion of the animal proteins.
Harrington's Grain Free Salmon and Sweet Potato
Treat your whippet to some wholegrain sweet treats with Harrington's grain-free hypoallergenic food supplement.
Harrington is packed full of omega 6 and 3 fatty acid and citrus antioxidants.
This nutrient-rich pack also sports kelp and yucca extracts that reduce digestive tract smell and roughage to improve digestion.
Your dog will thank you for this wholesome treat.
Harrington's is free of artificial colouring agents, flavours, dairy, wheat, and soya.
The meal is a grain-free formula primarily made up of chicken components (a total of 30% composed of 4% Freshly Prepared Chicken and 26% Dried Chicken) together with white and sweet potatoes, peas, chicken, fat, beet pulp, linseed gravy, vitamins, and minerals.
It comprises additives like FOS and MOS that work together to develop your dog's healthy digestive system.
It also features green-lipped mussel for healthy joints, spirulina, and linseed components rich in omega 3 oils.
 Pros 
It helps to wean dogs to adulthood.
The 12% fat content of the meal prevents unnecessary fat accumulations.
Rich in fibre preventing constipation.
Cons 
It is unhealthy for small puppies.
Sale
Hunger of the Wolf Dog Food with Salmon and Potatoes
A healthy dose of salmon goes a long way in providing beneficial nutrients for your whippet.
Hence the hypoallergenic based, grain-free formula in this one-package meal is suitable for your dog.
It is particularly good for dogs with a delicate digestive system or falls victim to food allergies and skin problems.
It boasts of carefully added anti-oxidant herbal extracts.
These are believed to slow down cell damage in animals and has the capability to reduce the ageing process.
Additionally, it is free of gluten, soya, chemical dyes, and artificial preservatives. 
It consists of 350g of dried salmon. However, this constitutes more meat capacity than 1kg of fresh meat.
This is because fresh meat is made up of 70% water; therefore, dried meat is a highly-concentrated protein component. 
Pros 
The meal contains antioxidants which minimize the rate of cell damage.
It fits the carnivorous dogs.
It is a high concentrate of proteins which facilitate cell growth and other biological processes
 
Cons 
This adult dog food is not suitable for those determined to make the dogs vegetarians.
The Hunger of the Wolf Dry Dog Food - For All Breeds and Allergic Dogs, Delicate Grain Free Formula with Salmon and Potatoes, Adult - 14 kg
Hypoallergenic and grain free formula with salmon and potatoes - ideal food for dogs which have sensitive digestion or suffer from food allergies or skin problems, suitable for all breeds.
Anti-oxidant herbal extracts slow down cell damage and the aging process.
No added gluten, free of soya and chemical dyes. No artificial preservatives. Only natural antioxidants.
The real label - 350 g of dried salmon in 1 kg of food corresponds to about 1330 g of fresh meat. In The Hunger of The Wolf dog food we use a meal or dried meat so we do not claim very high content of raw meat only to make the labels look much better to the consumer than they really are. Raw meat may contain 70%-90% water. For example dried salmon is simply fresh salmon that has already been cooked to remove moisture – this makes it a much more highly-concentrated source of protein.
A delicious taste your dog will love - by creating this dog food we remembered about ancestors of dogs - wolves, which are true carnivores, therefore, the main ingredient of our food is always meat.
Chudleys Salmon Hypoallergenic Dog Food
Chudleys salmon with rice and vegetables is ideal for working or active dogs.
Its tasty salmon recipe is gluten-free and contains specially-selected ingredients to help support mobility.
Like all Chudleys diets, this product also contains QLC- a distinct natural blend that enhances your dog's antioxidant status and a nutrient package to promote a glossy coat.
It provides a nutrient-rich supplement for your beloved whippet.
The meal does not contain wheat and soybeans and was created to be suitable for service dogs.
Additionally, it is enriched with added glucosamine green-lipped mussel that helps protect the intestine as well as providing nutritional support for joints and bones.
It also includes salmon oil which provides omega 3 fatty acids ideal for cognitive development.
Since it is made using a mixture of carnitine, vitamins, and healthy calories, it will definitely allow your canine friend to maximize the available meal components.
The diet is designed to provide a range of nutrients and a balanced diet for the duration of a dog's life.
However, it is advisable to introduce your pet to this diet over 5-7 days gradually.
It can be fed either dry or lightly moistened with water or any gravy your dog prefers.
Pros 
Helps your dog regain weight quickly.
Suitable for gluten intolerant dogs.
It is also suitable for dogs with sensitive stomachs.
Cons 
May cause constipation at the beginning.
Unsuitable for dogs on a weight loss program.
Chudleys Salmon Hypoallergenic Dog Food with Rice, Vegetables and Joint Support, 14 kg
Hypoallergenic recipe which is free from wheat gluten and soya making this food ideal for working dogs that require immune support; contains dietary fibre sources and prebiotics for nutritional support of the intestine
22 percent protein, 12 percent fat, ideal maintenance diet for dogs on a low workload or during a rest period for more active dogs
Added glucosamine and green lipped mussel to help provide nutritional support for joints
Includes salmon oil an ideal source of omega 3 fatty acids for the support of learning and mobility
A combination of carnitine, key vitamins and calories from fat help the dog to get the most from his diet for working performance
Burgess Sensitive Hypoallergenic Dog Food
This meal is the ideal choice for overly sensitive whippets. Burgess Sensitive Hypoallergenic Dog Food is specially made to be gluten-free.
It also contains meaty treats like lamb bits, which are an easily digestible protein useful in shaping and maintaining muscles.
The meal contains rice as a soft, energy-efficient carbohydrate to provide energy to keep your whippet active during the day.
The beet pulp supplement is an excellent source of intestinal fibres for stool production good for bowel movement.
Additionally, it contains omega 3 fatty acid supplements, which promote healthier skin and far.
Burgess Sensitive Lamb and Rice is a complete package of ingredients for your whippet to ensure nutritional supplements for a sensitive furry.
It consists of highly digestible proteins to provide a balanced food regimen.
Lastly, its unique recipe is free from the usual ingredients that can upset your dog's stomach.
Pros 
Contains amino acids which are vital for a healthy heart.
It is essential in muscle formation and retention.
The meal helps in stool realignment. 
Cons 
Other flavours in this line are not suitable for dogs with sensitive stomachs.
Sale
Burgess Sensitive Dry Dog Food Lamb, 12.5 kg (Pack of 1)
We've changed the look, but we still have the same trusted recipe for your sensitive dogs
Burgess Sensitive dog food is made without many of the typical ingredients that can cause sensitivities for dogs
Burgess Sensitive dry dog food lamb is formulated to support a sensitive tummy
Builds strong bones and joints
Helps to grow a glossy, shiny coat
Bakers Adult Dry Dog Food
Bakers Adult Dry Dog Food is the absolute dog meal that contains vitamin D and minerals to strengthen your whippet's teeth and bones.
This meal also contains Omega 6 fatty acids in addition to natural chicory, which goes a long way in improving the digestion process.
The other essential component of the meal is proteins, which enhance the functioning of the dog's body processes.
One cup of this meal carries up to 200g. However, it is essential to feed your dog with the right quantity to maintain a lean, healthy body mass.
The meal is taken according to the size and weight of the dog. For example, dogs weighing 10 – 25 kg must be fed approximately 190 to 380 grams of this nutritious meal in a day.
Those dogs weighing 25 to 45 kg should take about 380 to 590 grams of Bakers Complete in a day.
Additionally, this meal's intake varies depending on the weather conditions, the metabolic rate of your dog, and its physical stature.
Pros 
Aids in the formation of strong bone and teeth formation.
It helps in adding bone marrow for the dogs suffering this insufficiency.
Cons 
Its slightly expensive but worth the price.
Sale
Bakers Adult Dry Dog Food Beef and Veg 14 kg, Packaging May Vary
100% Complete Complete dog food for adult dogs Perfect nutritional balance for all your dog's daily needs Made with Selected Natural Ingredients
Recipe using superfoods With Natural Spirulina Algae, known for its beneficial impact on intestinal health With spinach, a natural ingredient contributing to essential minerals
No added Artificial Colours, Flavours & Preservatives
Antioxidants to help support natural defences
Added quality protein to help support muscle strength
Must Have Ingredients For Dog Food
Proteins
Whippets are primarily carnivores, so meat should be your number one consideration.
They vary from chicken, beef, salmon or lamb. It may be dried or fresh meat and sometimes contain other ground animal parts such as bones to boost the meal's calcium levels.
Fats and oils 
When fat is mentioned, you might sneer as it is associated with obesity. However, it's a vital necessity in your dog's food.
The dog requires fatty acids that provide energy, flavour as well as enhances the absorption of vitamins.
Furthermore, your dog gets a smooth and healthy coat. 
Vitamins And Minerals contained in the whippet food
These supplements are essential for the good health of your dog. Vitamin A enhances your dog's skin and coat.
Vitamin B helps in digestion as well as healthy nerves and blood cells. Vitamin E aids the immune system ensuring your whippet can fight most of the infections and diseases.
Vitamin D ensures your dog has stronger bones as well as teeth. 
Moisture content
Water sustains all life forms. Thus dog food should contain a suitable percentage of moisture.
This helps in the digestive process, metabolism as well as maintain a good coat for your animal.
Even though most dog meals come with water/moisture, it's paramount to provide your dog with clean and fresh water. 
Ingredients To Avoid
Alcohol
Alcoholic beverages have a disclaimer not to administer alcohol to persons below the age of 18. Well, whippets have a lifespan of 12-15 years, so they are just way underage.
Alcohol has an even more intense brain and physical effects on dogs. Some of the symptoms are diarrhoea, depression, coordination problems, difficulties in breathing, comas, and death.
Just as you're conscious of your little kid not taking alcohol, so should you be concerned about your whippet.
Xylitol
This is a sweetener used in products such as candy and toothpaste.
It stimulates the secretion of insulin, which leads to low levels of blood sugar.
At the onset, your whippet will experience vehement vomiting and coordination issues.
As the signs progress, seizures kick in and liver failure, which is highly fatal to your dog.
Salt
It's not advised to give your whippet salty snacks no matter how much they drool and stare with their cute sympathetic eyes.
High body temperature, vomiting, tremors, and seizures may be an indication of your dog feeding on excess salt, causing it to be extremely thirsty as well as frequent urination. This may lead to kidney failure as a result of sodium ion poisoning. It may eventually cause death.
Onions and Garlic
Exposure and ingestion of onions and garlic are characterized by damage of red blood cells which causes anaemia, irritation of the stomach and intestines as well as breathing difficulties.
Always avoid any product containing these ingredients, and don't leave these vegetables lying around the house or mixing them with your dog's feeder.
Chocolate
If you are a dog enthusiast, you probably know that chocolate is bad for your dog.
Theobromine is found in all types of chocolates but is prevalently dangerous in darker chocolates.
Ingestion results in vomits and diarrhoea but, in severe cases, seizures, tremors, heart problems, and even death.
Avocado
These fruits contain persin, which may lead to vomiting, diarrhoea and heart congestion.
Furthermore, your dog may choke on the avocado's seed, which is usually full of persin.
This will lead to a stomach blockage, and if you don't get medical help on time, your dog may perish as a result of acute starvation and indigestion.  
Yeast
Intake of yeast will result in swelling of your dog's tummy, which is usually painful and uncomfortable.
Too much gas will translate into lots of farts or even rupture of the stomach or the intestines.
Yeast dough presents even more risk of harm. As the dough ferments, the secretion of alcohol may lead to your dog being poisoned.
FAQ's
How Often Should I Feed My Whippet?
It's essential to not overfed or underfeed your Whippet.
For puppies: 3-4 meals per day will do, and as they get older, you can reduce to 3 meals.
For an adult whippet (from 8-12 months onwards), you can feed it twice per day.
It's important to note that the periods should be evenly distributed and meet the recommended daily calorie intake. 
How Many Calories Do Whippets Need Per Day?
The amount of calories consumed largely depends on age, as well as how active your dog is.
Puppies need more calories than a full-grown adult, while a Whippet used in racing needs significantly higher calories than a home dog.
A standard adult dog requires around 800 calories per single day.
The entire calories should not be administered once but divided evenly during the feeding times.
The quantity doesn't necessarily translate to calorie intake, as dry foods contain more calories than the same amount of wet foods. 
Should I Use Wet Or Dry Food?
Both foods have upsides and downsides, so it's critical to hit the right balance.
Dry food enhances the teeth health of your dog. It reduces the build-up of plaque and tartar, which may lead to cavities and bad breath.
The crunch also enables the dog to chew exercising as well as strengthening its Jaws. It is also considerably cheaper and long-lasting than wet foods as it requires no refrigeration.
Wet foods have an advantage over dry foods as their moist nature keeps the dog hydrated, which is vital for the urinary tract.
You can mix both wet and dry food for optimal value, but the disadvantage is your Whippet may experience digestive upsets for those with sensitive stomachs.
How Do I Know If My Whippet Is Underweight?
Whippets are lean dogs with considerably low body fat and fur covering.
This may make one assume that the dog is underweight when the ribs, shoulder, and pelvic bones are visible.
The bony structure is visible, but it should not be visible from afar or protruding through the skin.
This visibility may be due to improper quality/quantity of the diet or an underlying issue such as infections or genetic conditions.
It's paramount to visit a certified vet or a nutritionist for precise diagnosis and advice. 
Final Thoughts
The best food for your whippet is not all about the quantity but what it contains.
Make sure the dog food has all the essential supplements for the wellbeing of your whippet.
It's important to note what your dog is allergic to and avoid it at all costs.
Click the links provided for more details on each product. 
Other Popular Posts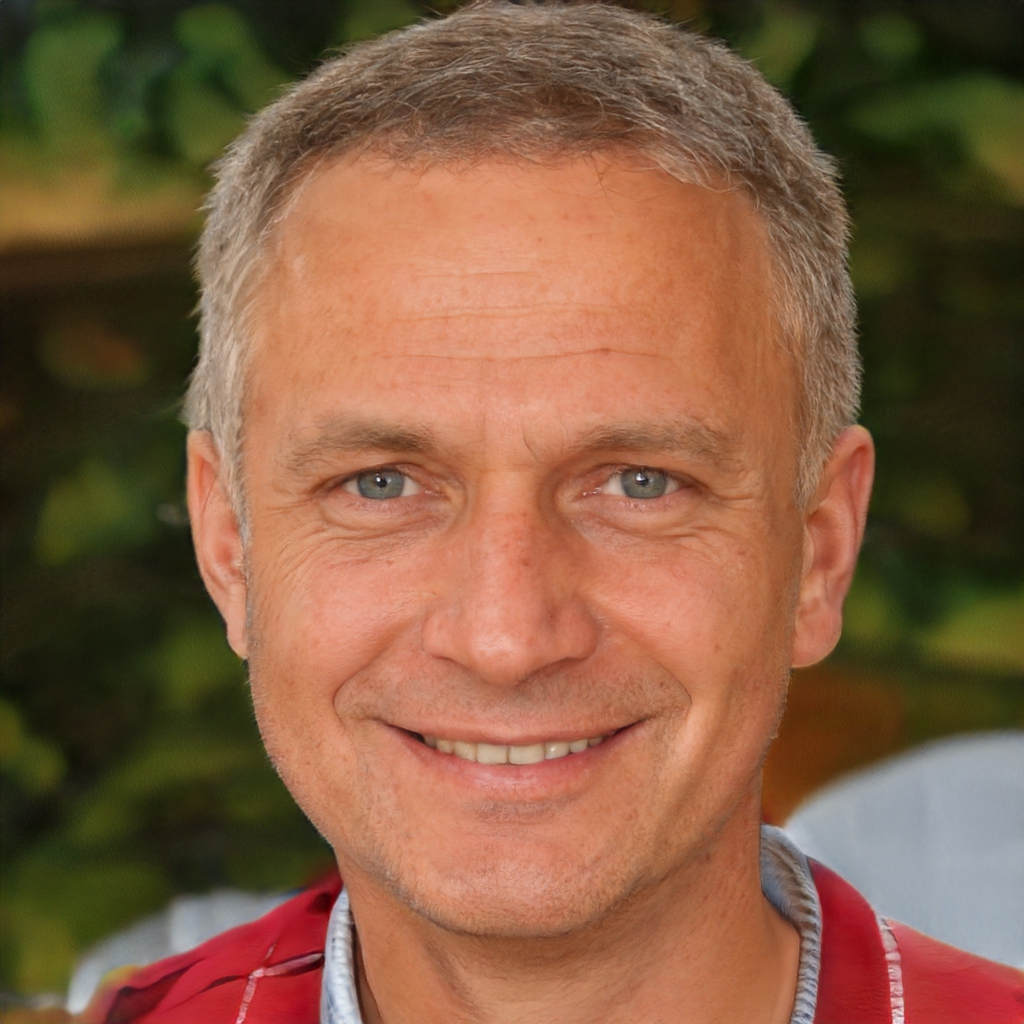 Hello. I'm Luke- the founder of WhippetCentral. I'm somewhat of a whippet nut and have been for most of my life. In that time, I've owned and raised numerous whippets. Bonnie is my latest girl; she is currently eight years old and keeps me very busy! Understanding the need for whippet-specific content, I decided to create this blog to share what I have learned and to share my expertise regarding owning and raising whippets – the right way!
Last update on 2023-11-09 / Affiliate links / Images from Amazon Product Advertising API