We're an affiliate
We hope you love the products we recommend! Just so you know, we may collect a share of sales or other compensation from the links on this page. Thank you if you use our links, we really appreciate it!
When you think of a perfect pet dog, a whippet should immediately cross your mind.
Not only are they quiet and peaceful, but they are also affectionate and friendly.
They are warm even to strangers and other dogs. As long as they have had their daily dose of energetic exercise, they are a joy to live with.
Now, whippets are known to love their comfort and naps- they can sleep for up to 12 to 15 hours a day.
Also, due to their delicate thin skin, they tend to get cold pretty easily.
Therefore, you need to invest in a perfect dog bed that suits their slender frame and thin coat.
If you are not sure of the perfect bed to get your pooch, this is the right place for you.
We have put together the 7 best dog beds for whippets that you can get for your pet, along with relevant information about each one of them.
Still, you may be wondering what to look out for when choosing the perfect bed that provides adequate support and rest for your furry buddy.
We have listed the most essential attributes you should consider when choosing a dog bed.
What to Look for In A Dog Bed for Your Whippet
Comfort
Comfort is paramount when it comes to a dog bed. Without it, the pet will not get enough rest, and we all know what sleep and comfortability mean to a whippet.
Choose a bed made with a warm, cosy, and dense memory foam that will provide enough cushion to support your pet.
Most dogs also need the extra support that orthopaedic beds can provide, most especially older with arthritis or those recovering from an injury.
For authenticity, look for dog beds with NASA-certified orthopaedic memory foam.
Durability
You want a bed that is durable and will last a long time.
Therefore, get one made with firm and resilient materials such as oxford fibre and polyfiberfill memory forms.
Whippets have the habit of clawing things, so you want a bed that can withstand that.
Quality
The quality of the bed matters a big deal. If you want a bed that is long-lasting and offers a great deal of comfortability for your pet, you have to choose one made with high-quality materials.
On that note, avoid dog beds made with cedar chip filling at all costs.
Rather, go for those with memory foam filling that is made from cotton or polyester.
Size
Before ordering for a bed for your whippet, ensure that you know the measurements of your pet when they are in a sleeping position.
Then, add a few inches to allow room for movements and adjustments of the dog.
Getting a bed that is too small will pose comfortability problems for the pet and they may even dislike the bed.
In any case, it would be better to get an oversized bed, but its best to get a bed that is just the correct size.
Ensure that the bed also fits the spot you have set aside for it in your house or office.
Easy-clean features
Dogs can be messy at times. After some time, the bed will get stuffy and smelly.
Ensure that the bed you get can be washed easily. Beds with a removable cover that is machine washable are the best.
A waterproof cover is a great accessory to keeping the bed clean and pushing it to last long.
Design
Since it is going to be part of your house interior, choose a design that best compliments your décor.
Most dog beds come with a beautiful assortment of colours, plush fabrics and creative designs to enhance the look of your home.
6 Best Dog Beds for Whippets
Editors Choice
iMedic Premium Orthopedic Memory Foam Dog Bed
JOYELF Large Memory Foam Dog Bed  
AllPetSolutions Charlie Range Beds  
Gutekatz Orthopedic Dog Bed
AmazonBasics Cuddler Pet Bed
PET MAGASIN Memory Foam Bolster Dog
Editors Choice
iMedic Premium Orthopedic Memory Foam Dog Bed
JOYELF Large Memory Foam Dog Bed  
AllPetSolutions Charlie Range Beds  
Gutekatz Orthopedic Dog Bed
AmazonBasics Cuddler Pet Bed
PET MAGASIN Memory Foam Bolster Dog
iMedic Premium Orthopedic Memory Foam Dog Bed
This orthopaedic memory foam is deluxe and premium, just like your whippet deserves.
It is made from 100% Viscoelastic dense memory foam that will provide enough rest and comfort for your dog.
The dense memory foam base is made to last, and you won't have to replace your dog bed any time soon.
Also, it will not sag or slump as time goes by as it is elastic in nature.
Even though the padding is firm, it is also soft enough to ensure your whippet gets as much rest as it needs.
The design is top-notch and pleasant to the eye. It is minimal yet functional and bound to complement the look and feel of your home.
Additionally, you do not have to fret about excess slobber or the dog pouring things on its bed- the cover is waterproof and machine washable.
Therefore, you could be cleaning it periodically and your dog will enjoy a clean bed! The bed is available in medium size (10-27 kg dogs) and large size (27-42 kg dogs).
Pros
It is made with durable materials
It is orthopaedic which ensures extra comfort and support for your pet
It made with high-density memory foam which provides extra comfort for your pet
It is easy to clean
Cons
iMedic Premium Memory Foam Medium Dog Bed for 10-27kgs Dogs - 84x64cm Medium Waterproof Dog Bed - Orthopedic Dog Beds Medium Size - Dog Beds Medium Washable - Beds, Bedding & Furniture for Dogs
ORTHOPAEDIC MEMORY FOAM: We are memory foam specialists with our extensive seat and lumbar support range. Using that expertise, we have created a premium, deluxe product that our dogs deserve. The perfect pet bed for dogs
SMART & CLASSY DESIGN: The dense memory foam base of the dog bed with removable cover offers the perfect amount of padding. Enough to support and soft enough to allow your dog to get the perfect rest. A minimal yet functional design that is so ideal
WATERPROOF & WASHABLE: As well as having a cover tough enough to deal with the everyday use from a biting, scratching puppy, the waterproof dog bed cover is completely machine washable and waterproof. Not to worry if there is an accident!
MADE TO LAST: Made from 100% Viscoelastic dense memory foam it will support both a healthy or ageing dog. Allow the foam time to expand on arrival, ideally by a radiator or in the warmest room. A washable dog bed is for life, not just for Christmas!
WHAT'S INCLUDED: A memory foam dog bed large sized or a medium dog bed for 10-27kgs dogs, or dog bed large size for 27-42kgs dogs. Can also be used as a dog mat or a general vet bed for your other beloved pets!
JOYELF Large Memory Foam Dog Bed
Our furry, athletic friends take their sleep time seriously and may sleep for 12-15 hours in a day.
It is essential to ensure that they enjoy every bit of their bedtime by getting them a warm, comfortable, fuzzy bed such as this one.
It is made with high-quality material that offers maximum comfortability and is long-lasting.
The memory foam is made using flame retardant material to prevent the bed from catching fire.
The bolster is filled with a generous amount of PP cotton which is relaxing, breathable and resilient.
The water-proof coating is made of rubber which also prevents slipping, and is perfect for senior dogs who may make occasional 'accidents'.
Washing it is easy- all you have to do is remove the cover and put it in a washing machine.
With all these features, this bed has top-notch design, better than most dog beds in the market.
To top it all off, it comes with a squeaker toy as a gift for your good boy.
Pros
It is made of high-quality PP cotton for maximum comfortability
It is easy to clean
It has anti-slip features
It is waterproof
Cons
Sale
JOYELF Large Memory Foam Dog Bed, Orthopedic Dog Bed & Sofa with Removable Washable Cover and Squeaker Toys as Gift
HIGH-QUALITY MATERIALS: 1.Solid Memory Foam base for perfectly to your pet's body for maximum comfort. 2.Memory Foam using flame retardant material. 3.The Bottom Material of the dog bed comes with built-in nonslip rubber backing and waterproof coating. 4.Inner waterproof cover perfect for senior dog with occasional accident. 5.The fabric offers unmatched warmth and comfort; 6.The bolster is filled by PP cotton generously which is relax breathable and good resilience.
BETTER DESIGN:1.The base high-density memory foam can provide the ultimate sleep experience with superior overall comfort and to last.2.The bottom is lined with to prevent the bed from ever sliding around.3.Soft&Full comfy contto-padded Bolsters surround a whole circle can protect your pet's neck, relieve the neck caused by fatigue and discomfort.4.The hidden zipper of this orthopedic dog bed makes the product look better.5.Waterproof internal liner to protect memory foam from liquids.
EASY To CLEAN and MAINTAIN: 1.Removable cover is machine washable; 2.Easy to find & clean &remove hair; 3.Liner waterproof protector.
GIFT:Squeaker toy as gift(Bone shape)
SIZE: Measuring from outside of bolster 91 x 68 x 20cm. Sleeping area inside bolster: 73.5 x 51cm. The memory foam base 85 x 60 x 7.5cm. Ideal for Medium to Large size dogs and also great for multiple smaller dogs. Can easily hold up to 100lbs.
AllPetSolutions Charlie Range Beds
The attractive, trendy, chunky, knit design will catch your attention at first sight. Its design is not the only good thing about this dog-bed though.
It is warm and cosy, perfect for your whippet pup who loves to curl in his sleep.
It has high-quality fabrics and plush faux lambskin lining to make it extra cosy for your furry baby.
It is extremely easy to clean as it is machine washable at 30⁰.
The bed has a non-slip bottom to keep it steady, especially when your pup gets jumpy and playful. This Charlie bed is available in three different sizes.
Pros
It has an amazing design
It has non-slip features
It is made with high-quality, comfortable materials
It is easy to clean
Cons
It is not the most durable dog-bed
Allpetsolutions Charlie Range Beds - Chunky Knit Design Soft Warm Grey Dog Bed (Large - 75 x 59 x 24cm), L
For Dogs Of All Sizes - We offer three sizes for our Charlie Range dog bed with sides to accommodate pets of all ages, sizes, and breeds. Get this puppy dog bed in size Small, Medium, or Large.
Warm, Calming Puppy Beds - This chunky knit and faux lambskin dog lounger is made of heat-retaining polyester. Give your best boy a cosy place to curl up in and surround him with comforting warmth!
Super Soft & Fluffy - The luxurious cushioned cream interior is kind to pet skin and fur. Your pups will fall all over themselves snuggling and burrowing into our small, medium, or large dog bed.
Durable & Safe - Our dog beds for large dogs or puppies have an anti-slip bottom to keep them from sliding on floors. The materials were chosen for superb durability against daily wear and tear.
Easy To Clean - Each small, large, or medium dog bed can be washed in the machine, saving you time and much-needed energy. So this cute dog bed lasts long, you can wash it on a gentle cycle at 30°C.
ZODAE Dog Bed
This dog bed can comfortably hold a whippet of up to 60 pounds and 30 inches in length.
It is made with ultra-comfortable memory foam and top of the line materials that are soft and warm.
The design is top tier- it has a grey luxurious quilted cover and an egg crate orthopaedic form that will complete your home décor.
The orthopaedic foam offers a restful resting experience, especially for aged dogs with joint problems.
It is extremely easy to clean as the cover is removable and machine washable.
You are advised to wash it on a gentle cycle and dry it in low temperature. The ZODAE dog bed is made to last.
Pros
It is extra-comfortable
It has an orthopedic foam
It is easy to clean
It is durable
Cons
Gutekatz Dog Bed, Orthopedic Dog Beds with Removable Washable Cover, Memory Foam Pet Bed for Dogs & Cats, Nonslip Bottom Pet Beds for Sleep
[ MEDIUM SIZE ] Dimensions 32" x 22" x 10", interior dimensions of bed space 26" x 16" - Ideal for medium to large dogs / puppies or other pets, Holds up to 60+ lbs and fits for pets up to 30" in length
[ HIGH QUALITY ] Made with top-of-the-line premium materials, soft and warm, ultra comfortable, durable
[ WELL DESIGNED ] Well designed luxurious quilted cover and egg crate orthopedic foam help improve your home decor. Built-in rubber bottom prevents from sliding on wooden or tiled floors
[ ULTRA COMFORT ] Grooved solid orthopaedic foam gives pets super comfortable sleeping / rest experiece, while cotton padded rim cushion provides head and neck support, to help your pets relax. Perfect for dogs of any age, especially older dogs with joint, bone or arthritic problems
【EASY TO CLEAN】 Dog Bed with Removable cover is machine washable and air dry on Natural Conditions. Simply put the cover to washer on gentle / delicate cycle. Air dry or low temperature dry. Please do NOT dry in high temperature
AmazonBasics Cuddler Pet Bed
If you want to give your whippet a warm, comfortable place to sleep, this is the perfect bed.
The Cuddler Pet Bed has raised sides that offer added structure and a pillow-like rest for the head.
It also makes the dog feel secure. It has a low downward-sloping forward design that makes it easy for the dog to get in and out, especially if it is old with tired limbs.
It is made with a soft sleeping surface and durable oxford base for extra comfort and long-lasting strength.
It comes in different sizes and styles, so you can choose what best goes with your home or office décor. It has total value for your money!
Pros
It is comfortable
Its design allows for easy movement of elderly whippets
It comes in different sizes
Cons
PET MAGASIN Large Orthopedic Memory Foam Bolster Dog Bed with Removable, Machine Washable, Non-Slip Covers & Waterproof Inner Cover for Incident Protection, Grey
Maximum Comfort: The bed features four inches of memory foam, two inches of medium soft memory foam on top and two inches of firm support foam on the bottom. The support foam on bottom offers support and cushioning, making sure your dog doesn't sink onto the floor. The orthopedic memory foam on top provides comfort and relieves pressure, making sure your dog has a comfortable rest.
Accident Protection: The outside cover is removable and machine washable. Underneath the removable cover is an additional waterproof cover for both the bolster and bed, so you don't have to worry about any accidents ruining the bed or bolster inserts.
Memory Foam Bolster: Not only is the bed memory foam, so is the bolster. The dense memory foam provides both support and comfort. The density of each section of the bolster can also be adjusted by shifting the memory foam from one portion to the desired location.
Perfect Size: 36" x 28" size, fits medium large size dog and any size cat. Examples being Aussies, Golden Retrievers, Bulldogs, Akitas, Bull Terriers, and Bearded Collies.
Non Slip: Hate it when beds slide around The bottom are fashioned with non slip dots to keep the bed in place..Age range description: All Life Stages
FAQ's
Does My Whippet Need A Dog Bed?
Yes, it does. Even though it can sleep on your bed, it needs to have a resting place of its own where it can enjoy uninterrupted sleep.
For a dog that loves sleep and comfort, a dog bed is essential.
What Is An Orthopedic Dog Bed?
This is a dog bed that is designed to offer extra support to your dog, especially if it old, ailing, or recovering from an injury.
Every facet of the design such as the material, size, and shape is made to offer extra support.
Should I Buy A Waterproof Dog Bed?
Unless you do not mind your whippet's accidents getting absorbed into the dense foam, It is advisable to get a waterproof bed.
It will keep the bed in good condition for a long time.
Final Thoughts
Your whippet deserves a comfortable, fuzzy bed to keep it warm and relaxed when taking naps.
We hope this article has been instrumental in helping you choose the best dog bed for your whippet.
If you need extra information or wish to purchase one of the beds above, click on the links provided.
Other Popular Posts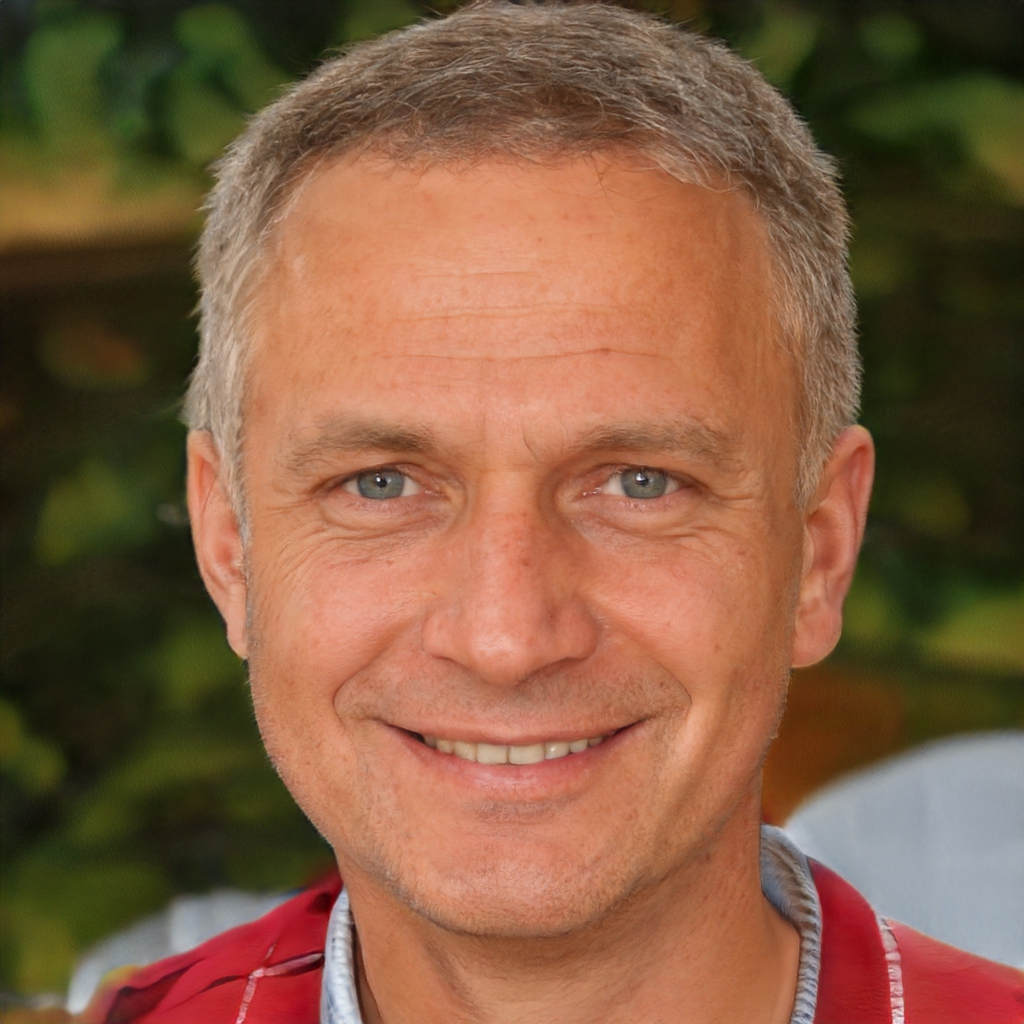 Hello. I'm Luke- the founder of WhippetCentral. I'm somewhat of a whippet nut and have been for most of my life. In that time, I've owned and raised numerous whippets. Bonnie is my latest girl; she is currently eight years old and keeps me very busy! Understanding the need for whippet-specific content, I decided to create this blog to share what I have learned and to share my expertise regarding owning and raising whippets – the right way!
Last update on 2023-11-08 / Affiliate links / Images from Amazon Product Advertising API