Sometimes, you can get tired of humans as a companion. All they do is talk a lot and listen less, which is no fun at all. At times like these, you wish you could trade one of your annoying friends for a pet.
If you are planning to adopt a Whippet, then go for breeders instead of pet shops. But before you choose a whippet, you need to learn how to find the best Whippet breeders.
Let's be honest, everyone loves a dog. They follow us around, love us, give us their furry warmth, and are our own source of entertainment, even if they are just snoozing in the corner. Having a dog will get rid of loneliness and warm your heart.
Whippets are one of the friendliest dog breeds you will ever find. These dogs are really a man's best friend. They come as highly energetic fur balls that are very affectionate and playful.
They will follow you around all day and hate being left alone, which is understandable because, well, everyone hates being left alone.
What Makes A Good Whippet Breeder?
The first thing you would want to see in a breeder is their general behaviour. If the breeder is rude, offensive, or insensitive, then you may want to avoid the breeder. This is because their behaviour may have an influence on the dogs.
A good breeder is kind, all caring for their pets, and will make sure that you provide the dogs with a good home, by asking you questions, before giving you their dogs.
A good Whippet breeder would give you a set of instructions on how to handle the dogs. They might have already done a set of health checks and will advise you to do the same or more.
They will fix an interview with you, show you their place, the place where the dogs are bred, and the dog's mother, to show you all the evidence of good care while the dogs are being bred.
A good breeder would rather have their dogs back than let them end up in a shelter or with a rescue group. They are affectionate towards their dogs, and if in any case, you are not able to handle the dogs, they will be more than happy to take the dogs back.
A good breeder will never sell their puppies of age below 8 weeks old. It is necessary for the puppies of that age to stay with their mothers to acquire skills that only their mothers can teach.
A Good Whippet Breeder Checklist
Before you choose to buy a dog from a Whippet breeder, pay attention to the following things to have a healthy and happy dog by your side.
The Breeders Offer
Always pay attention to the breeder's offers. If the breeder offers to allow you to pay him or her in instalments, then back off. This is because it indicates the breeder is prioritising his/her business while risking the living conditions of the dogs.
The general income of a breeder is low and if he or she offers to have sales, or in any way compromises the money needed for the care, food, and shelter of the dogs, it may mean the dogs aren't being properly taken care of.
A good breeder will offer a reasonable price rating and will never compromise the price for the sake of business. They estimate all the living costs of the dogs and come up with a price.
Living Conditions Of The Breeder
Pay attention to the living conditions of the breeder. If the place is shabby, unhygienic, and dirty, it may also have an effect on the living conditions of the dogs.
Make sure the breeder earns enough to provide better food for the dogs and all other kinds of requirements.
A good breeder keeps his or her home clean, hygienic, and safe. They do not allow any kind of parasite to stay in, because if it lives, the breeder may act as a carrier and the parasites may live on dogs. A good breeder keeps all this in mind.
Living Conditions Of The Dog
The most necessary thing to pay attention to is the living conditions of the dogs. The dogs must not be too many in number. A dog may lack in attention and love if it is bred with too many dogs.
The place must be clean, hygienic, and safe, so that the dogs are healthy and free of parasites and disease.
The mother of the dogs must receive a lot of attention, care, and love from the breeder, as it may have an influence on the behaviour of the dogs.
A good breeder keeps all this in mind and provides all the affection, love, and quality time for the dogs.
Since the Whippets are highly energetic and require their walks and exercises on a daily basis, a good breeder does his or her best to fulfil their requirements.
A good breeder also provides you with a lot of knowledge on the breed, so that they make sure you take good care of them.
Good Breeders Take Excellent Care Of Their Dogs
Dogs under a good breeder are healthy, fit, and active. This is the product of excellent care by their breeders. The behaviour of the breeders influences the dogs' lifestyle. Dogs have clean fur, are free of parasites on their body, and are playful and affectionate.
The breeders take care of their dogs like they take care of children. It is one of the benefits of choosing a breeder rather than adoptions a dog from a pet shop.
A pet shop has many pets and different kinds of breeds to take care of. Although they will still take care of, feed, and play with all their pets, every pet still requires extra attention for a different need, which may not be attained by a pet shop owner.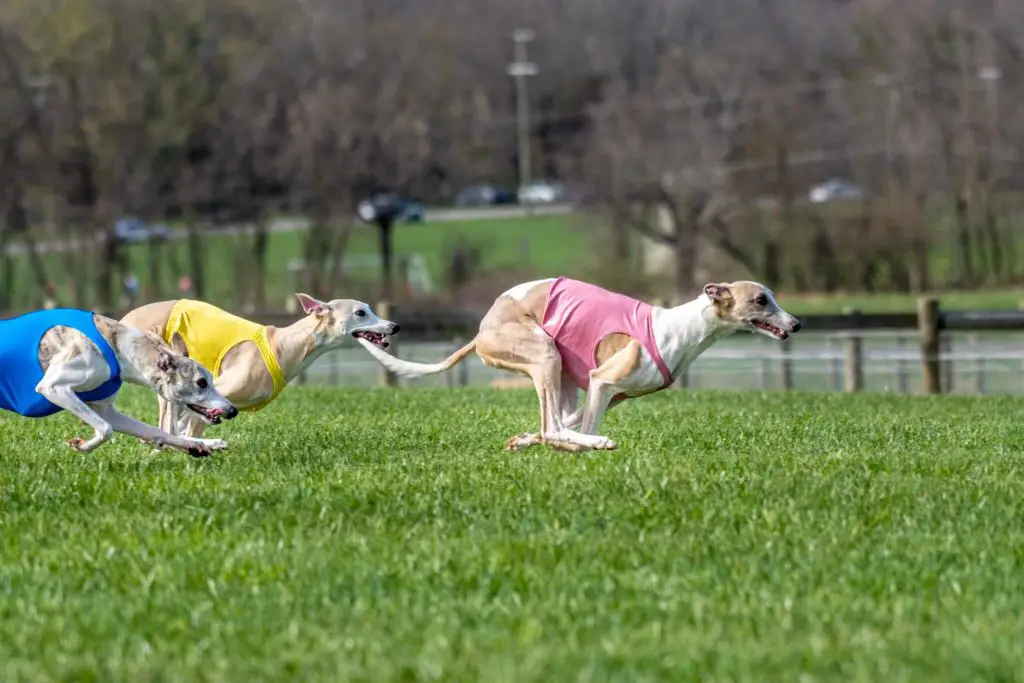 However, a breeder does a great job in breeding the dogs as they gather all information about the specific breed and take care of all their requirements. They even give extra care as they don't have to focus on any other breed like a pet shop owner.
They will take their time out to play with the dogs, bathe them, feed them, entertain them, and most importantly take them out for walks. Especially in the case of Whippets, they need to be taken out for walks on a daily basis to stay in the right mind.
Asking The Right Questions
Ensuring you ask the right questions to the breeder is essential, as you'll be able to gather information and put a strong picture together in your mind of what type of breeder you're dealing with.
How Many Dogs Does The Breeders Have?
It is important to ask the breeder how many dogs does he or she have. A breeder with too many dogs may indicate that each dog may not have the required individual attention given to them.
A puppy, at its early stage, needs a lot of love and affection given by the breeder. If there are too many puppies, then it is likely that the affection is either divided, or some puppies may be left out.
Breeding puppies in small numbers with a minimal number of litters per year is the key to the puppy's happiness. A puppy's level of happiness will define how much it will socialise, be affectionate, and be active and playful.
Where Do The Dogs Live?
It is also important to ask the breeder to show you the place where the dogs are bred. The conditions of the place will have an impact on the health and behaviour of the dogs.
The place where the dogs are bred must be clean, safe, and hygienic. A dirty and unhygienic place will develop parasites on the bodies of the dogs. It will also lead to unhealthy eating habits.
An unsafe place will affect the mental health of the dogs, which may lead to toxic behaviour or insanity. The dogs must be kept safe at all times and not be exposed to predators at any point in time.
What Health Checks Have Been Done?
This is the most important question you need to ask the breeder to determine the general health conditions of the dog. Ask your breeder to provide you with a list of health checks they have done and give you knowledge about the various health checks to be done.
Some of the health checks that should be done at an early stage are – thyroid test, hearing tests, CERF or eye check-up, and OFA. These are some necessary tests that should be done while under the care of the breeder.
The breeder may also provide you with a list of health check-ups that are yet to be done and will give you all the information about it, which you will need.
Final Thoughts
Hopefully, you now know how to find the best whippet breeders and know what to look for upon meeting them to find the perfect little whippet you're looking for.
Before you adopt a dog from a breeder it is always necessary for you to check the place of breeding for the safety of the dogs. You must also be careful in judging the behaviour of the breeder.
In case you find evidence of abuse on the bodies of the dogs, it is not enough for you to just stop considering adoption from the breeder. You must also make sure to report the breeder for the safety of the other dogs.
Whippets are very friendly and affectionate, and will likely be the best company you will ever have. They come with high levels of energy and will keep you entertained throughout the day.
Make sure to take them out for walks and have them do their daily exercises. Hope you have a wonderful journey of life with your little pet. Adiós!
Other Popular Posts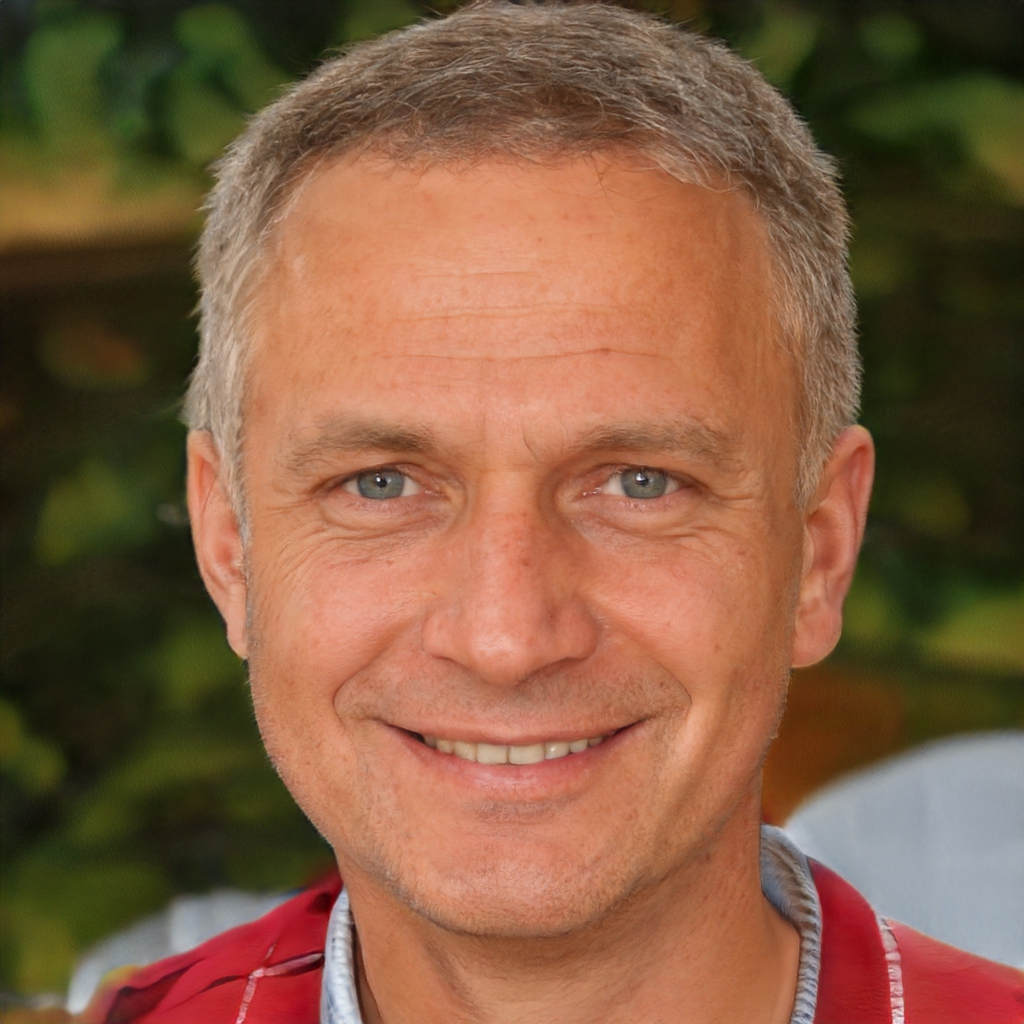 Hello. I'm Luke- the founder of WhippetCentral. I'm somewhat of a whippet nut and have been for most of my life. In that time, I've owned and raised numerous whippets. Bonnie is my latest girl; she is currently eight years old and keeps me very busy! Understanding the need for whippet-specific content, I decided to create this blog to share what I have learned and to share my expertise regarding owning and raising whippets – the right way!