We're an affiliate
We hope you love the products we recommend! Just so you know, we may collect a share of sales or other compensation from the links on this page. Thank you if you use our links, we really appreciate it!
Do you have a loved one that adores whippets? Are you looking for a special present to get them? Then you are in the right place. This article reviews six of the best gifts that will make a whippet lover delighted to have you in their lives.
Gifts for whippet lovers come in different forms. It could be stickers, décor pieces, t-shirts, socks, mugs, hoodies, or even bags. You ought to know the kind of things your recipient likes before settling for a gift.
For instance, if they like official wear, they may not appreciate a hoodie very much. By reading this article, you will be able to decipher which gifts are best for your friends or family that love whippets.
In a hurry?
If you're in a hurry and don't have time to read the whole article, I've linked the best gifts for whippet lovers below for you to find on Amazon. Rest assured we only choose the best products for our readers.
Best Overall – Affable Hound RESERVED FOR THE WHIPPET Cushion Cover
Best Budget Gift – Just A Girl Who Loves Whippets Notebook
Best Premium Gift – Whippet Retro Vintage T-Shirt
Why Whippet Lovers Love Whippet Themed Gifts
People love to be associated with things that they love. In the same way, whippet lovers love whippet-themed gifts. It connects them to their whippets. Also, it reminds them of their pets when they are away from home.
Additionally, it feels nice when people in your circle recognise that you love something. It makes you feel seen and considered. Thus, receiving a whippet-themed gift from people around you comes with sentimental value.
Things To Look Out for When Buying Gifts for Whippet Lovers
The Quality
You want to get a gift that is of excellent quality so that it stands the test of time and functions optimally for most, if not its entire lifespan. Your recipient will be delighted to receive a durable product that they can use for a long time.
Usually, the better the quality of a product, the higher the price. Luckily, most whippet-themed merchandise is affordable, even for the best quality.
The Price
If you have a budget for the gift, then you will want to consider the prices of the gifts you ought to get. You don't want to spend too much that it leaves you penniless or too little that it compromises the quality of the gift.
Therefore, it is imperative to do your market research and compare the prices offered by different brands. Ideally, you ought to get a gift with the optimum price and quality combination.
The Size
The size of the gift will depend on a bunch of things. If it is something wearable, then you ought to consider the age and the body size of the recipient. Getting a small-sized t-shirt for a grown man that wears extra-large pieces will beat the purpose of the gift.
Functionality
If you are going to get a usable gift, make sure that it is not only easy to use but also functional. For instance, if you are getting a whippet lover a whippet-themed mug, ensure that they can use it for drinking fluids.
For that, it should be the normal size and also easy to wash. If it is a piece of art, it should be mountable or have a stand to set on a table.
Gender
The gender of the recipient is an important factor to consider when buying a gift. While most gifts tend to be unisex, some are made specifically for women or men. You don't want to get your brother a pink T-shirt written "whippet mom" unless you are just doing it for kicks.
The Recipient's Style/ Preferences
Everybody has their own styles and preferences for various things. For this reason, you should know that your recipient does not necessarily like the same things as you. Therefore, you should put that into consideration as you are shopping for the best gift for them.
If your whippet-loving friend loves casual wear, then they would really appreciate a nice t-shirt with the image of a whippet or a hoodie with witty encryption about whippets. If the recipient loves writing, they would be delighted to receive a whippet-themed journal from you.
In the same breath, if they are artsy, getting a painting would warm their hearts. In other words, learn what your recipient likes before flashing money on a gift.
6 Best Gifts for Whippet Lovers
Image
Product
Affable Hound RESERVED FOR THE WHIPPET Cushion cover
Whippet Gifts: The World's Greatest Whippet Mum Mug
Whippet Retro Vintage 60s 70s Men Women Gifts Snap Dog Lover T-Shirt
Greyhound Dog Lover Hoodie
Image
Product
Affable Hound RESERVED FOR THE WHIPPET Cushion cover
Image
Image
Product
Greyhound Dog Lover Hoodie
1. Affable Hound RESERVED FOR THE WHIPPET Cushion Cover
Gifting this cushion cover to a loved one that loves whippets will make their day. It will make a pretty addition to the living room space or even the bed. As it is light, the recipient could also bring it with them when they go on trips.
The witty encryption on the cover reads, "this seat is reserved for the whippet". As such, it could be placed on a whippet's favourite seat just for kicks. Either way, the typographic design is simple in a classy way, and the print is durable.
Made with 80 oz cotton canvas material, this cushion is of excellent quality. Also, it is easy to take care of as it is machine washable. You can wash it as many times as you wish without worrying that the print will fade or blot on the material.
Additionally, this cover is easy to remove as it has a zip. The zip is discreetly positioned as it is concealed on reserve. This way, it does not interfere with the overall design of the cover. Your recipient will be elated to receive this gift from you.
Pros
The cover is machine washable.
It has a discreet zip opening to enhance the removal of the cover from a cushion.
It is made with quality products.
The print does not fade easily.
Cons
Its price is a bit on the higher side.
Affable Hound RESERVED FOR THE WHIPPET Cushion Cover - Dog Gift Present
Update your living space with this designer cushion cover - Ideal for adding to your sofa or bed - It also features a discreet zip opening and the cover is machine washable for easy care - Add fashionable style to your home in an instant - Top quality designer cushion - The perfect gift for any occasion.
80 oz cotton canvas cover - Natural colour 45cm x 45cm - Concealed zip on reverse - Easy to remove cover - Machine Washable - Typographic design - Durable print.
2. Whippet Notebook
If your whippet-loving friend or relative is a girl who also loves writing, then this notebook would make a perfect gift for them. On the cover of the notebook is the encryption "Just a Girl who Loves Whippets". The cover design is complete with the image of a cute whippet that is seated, gazing upwards.
The amazing paperback notebook has a fancy framed interior made up of a hundred pages. The pages measure 5 by 8 inches, which is perfect for the recipient's on-the-go lifestyle. Furthermore, it is hand-designed, so it is made delicately with a lot of love and care.
Also, the fact that the notebook is handmade means that you shouldn't expect one to look exactly like the other. There may be small differences in measurements and other details, but the finished product is as lovely as it can get!
On top of journaling, the notebook is well-suited for work and school. Also, it is not age-specific- it is as suitable for a ten-year-old just as it is for a forty-year-old. Needless to say, your recipient will be delighted to receive this on their birthday, during Christmas, or as a Back-to-School present.
Pros
It is handmade with care.
It has a lovely design.
It is affordable
Cons
It is only suitable for female recipients.
3. Whippet Gifts: The World's Greatest Whippet Mum Mug
If you have a lady within your circle that owns and adores whippets, this would be the perfect gift for them. It could be your mom, wife, sister, or even female friend. The message on the mug reads, "The world's greatest whippet mum". It will most definitely bring a smile to their face.
This mug is made of strong and durable ceramic, so it is bound to last for a long time. More importantly, it is totally functional. It is the standard mug size, and you can use it to take tea or coffee.
The mug is an original design by Payne and Dawson, the brand. At only 470 grams, it is pretty light and easy to carry around as you drink your tea, coffee, or beverage of choice. Moreover, it is dishwasher safe, so it will be easy to keep it clean at all times.
The packaging is totally eco-friendly as the designers are environmentally savvy individuals. Therefore, if you are big on the conservation of the environment, you will not be disappointed.
Pros
Its packaging is eco-friendly.
The quality is top-notch.
It is dishwasher safe.
It is a thoughtful and funny gift.
Cons
You can only gift it to a whippet mom.
4. Whippet Retro Vintage 60s 70s Men Women Gifts Snap Dog Lover T-Shirt
If you do not know what to get your whippet-loving loved one on their birthday or during Christmas, this t-shirt is an excellent option. The vintage piece has a beautiful image of a whippet at the front and a blank back.
Additionally, it comes in different colours giving you the opportunity to get it in the recipient's favourite colour. Furthermore, there are different sizes for different body types and ages. So, it matters not if the recipient is a man, woman, or a child; you will find the perfect t-shirt for them.
The t-shirts are of excellent quality as they are made with high-grade cotton and polyester materials. Moreover, keeping them clean is easy as they are both machine and hand washable. If using the machine, it is advisable to use dry low heat and wash with clothes of the same colour.
The durability of the t-shirt is enhanced by the double-needle feature on the sleeve and bottom hem. This means that you will not have to keep repairing it as it is so sturdy. Your recipient will be happy to have the t-shirt in their wardrobe.
Pros
It is made with high-quality cotton and polyester materials.
It comes in different colours and sizes, giving you options to choose from.
It is machine washable.
Cons
It will not be appreciated by people who dress officially.
Whippet Retro Vintage 60s 70s Sunset Snap Dog Lovers Men T-Shirt
Whippet Retro Vintage 60s 70s Sunset Snap Dog Design. This cool graphic style featuring a dog silhouette is perfect for an English Whippet or Snap Dog lover
Get this awesome Whippet distressed print for dog lovers, puppy lovers, animal lovers, dog whisperers, fur parents, pet owners, men, women, boys, girls who love dogs and puppies paws.
Lightweight, Classic fit, Double-needle sleeve and bottom hem
5. Whippet Gift-Plague
The whippet plague is a piece of art that has the glorious image of a white and brown whippet. The image is accompanied by these words: "A house is not a home without a whippet". A person that owns or loves whippets is bound to be in total agreement with that encryption. What's more, they would love to display this plague in their home.
Beige in colour, this plaque will fit in well with the interior of a house as the colour is calm. Furthermore, it is made of wood to ensure that it lasts long if taken care of properly. The plaque measures 5″ by 5″ to form a perfect square.
Also, the plague comes with a sling and a stand. So, you can hang it on the wall or stand it on an easel, desk, sideboard, or bedside table. The stand makes it easy to move the plaque to different locations around the house without having to drill holes on the wall.
This plaque would make a perfect gift for a loved one that loves whippets – friend, parent, spouse or sibling- they would be so delighted to have it. To make the deal sweet, the manufacturer offers free delivery the first time you order the plaque.
Pros
It has both a sling and a stand for convenience.
It is made of wood, so it is bound to last a long time.
Great after-sale services- free delivery on the first order.
Cons
Beige does not always go with every interior.
6. Greyhound Dog Lover Hoodie
The best gift you can get a whippet lover is one that constantly reminds them of their pet. The greyhound hoodie is a perfect fit for that. The hoodie is unisex, so you can gift it to both male and female loved ones- mom, dad, spouse, best friend. It will definitely solicit a smile from them on their birthday, Christmas, Father's Day, Mother's Day, and other special days.
Comfort is assured with the greyhound hoodie as it is super soft to the skin. This is because it is made with high-quality hard cotton. Moreover, it is durable and maintains its colour and shape for many years. Designed and printed in the UK, it is guaranteed that the cloth will not peel, crack or fade for the time that it will be in use.
Keeping the hoodie in good condition is made easier by the fact that it is machine-washable. Washing it as often as required will keep it fresh and in good condition, prolonging its lifespan. The manufacturer recommends ironing the hoodie inside out for optimal care.
Additionally, the brand provides you with different colour options. There are six colours to select from: black, blue, grey, red, pink, purple. Thus, you have the liberty to choose a hoodie in your recipient's favourite colour.
Pros
It is made with quality cotton material.
It has six different colours to choose from.
It is machine-washable.
It is unisex.
Cons
Print4U Greyhound ~ Dog Lover Hoodie ~ Great Gift Idea! ~ in 6 Colours Small Black
MACHINE WASHABLE HIGH QUALITY HOODED TOP: Our super soft hoodies are made from a high quality hard wearing cotton blend that is machine washable - keeps their shape and colour for long lasting wear
GUARANTEE NO CRACKING OR PEELING: Our designs are printed here in the UK using high quality materials so we guarantee no peeling, cracking or fading whatsoever. Fully machine washable
GREAT GIFT CHRISTMAS OR BIRTHDAY PRESENT: Our humorous unisex hoodies designs always raise a smile and make great gift ideas for birthdays, christmas, mothers day & fathers day - a great gift for mum, dads grandma, grandads, wives and husbands
SIX COLOURS TO SELECT FROM: Our funny hoodies are available in 6 colours - Black, Red, Blue, Grey, Purple and Pink - with many options for personalised apron gifts available
FOR OPTIMAL CARE PLEASE WASH AND IRON INSIDE OUT: Our super soft hoodies will maintain colour and beautiful print qaulity through wash after wash
FAQ's
What Are The Best Types Of Gifts For Whippet Lovers?
The best types of gifts for whippet lovers include whippet-themed clothes, mugs, bags, books, and other times.
The best gift for an individual would depend on the individual's preferences and taste.
For instance, if the whippet loves hiking and other outdoor activities, a whippet-themed water bottle would be an amazing gift for them.
Will My Friend Be Happy With These Gifts?
Everybody is happy to receive gifts, so it is very likely that your friend will be very happy to receive these gifts.
Gifts are thoughtful and show that you acknowledge and appreciate your friendship. Even better, it shows that you recognise that your friend loves whippets.
The chances are high that your friend will flash with a bright smile the minute they receive the gift from you.
Why Do Whippet Lovers Appreciate Gifts?
Whippet lovers appreciate these gifts because the gifts remind them of their whippets.
Also, they feel good to be recognised as whippet lovers. It feels nice to be acknowledged with the things you love.
Final Thoughts
If you have family or friends that love whippets, then they will really appreciate these gifts. The best times to gift them are during their birthdays, Christmas, and other special days such as Mothers' or Fathers' day.
This article has reviewed 6 of the best gifts that you can a person that loves whippets. I hope it has helped you choose the best gift for your loved one. If you require more information about the products, follow the links provided.
Other Popular Posts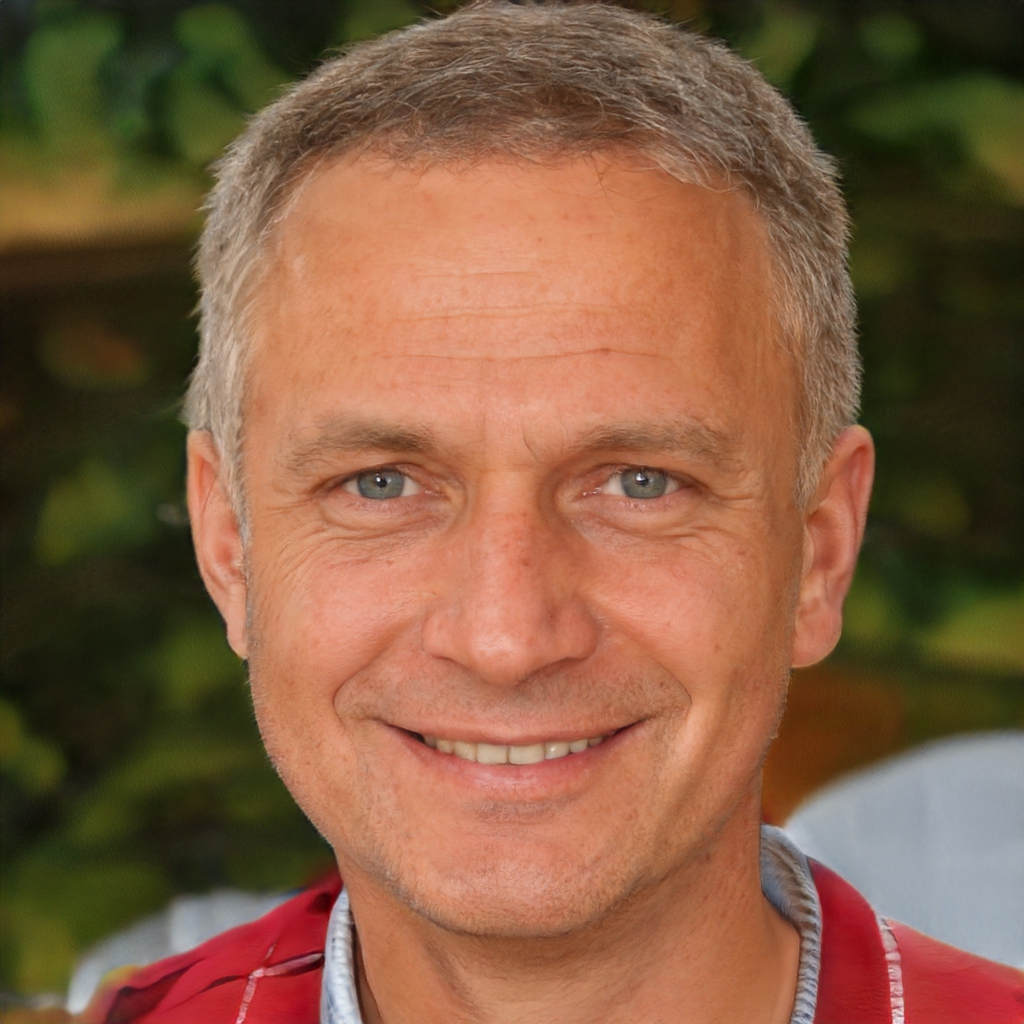 Hello. I'm Luke- the founder of WhippetCentral. I'm somewhat of a whippet nut and have been for most of my life. In that time, I've owned and raised numerous whippets. Bonnie is my latest girl; she is currently eight years old and keeps me very busy! Understanding the need for whippet-specific content, I decided to create this blog to share what I have learned and to share my expertise regarding owning and raising whippets – the right way!
Last update on 2023-11-25 / Affiliate links / Images from Amazon Product Advertising API