We're an affiliate
We hope you love the products we recommend! Just so you know, we may collect a share of sales or other compensation from the links on this page. Thank you if you use our links, we really appreciate it!
Does your lifestyle or work involve a lot of travelling? If so, you may want to bring your whippet for a few of those expeditions. You are probably wondering what essentials you should pack when going on a trip with your pooch; don't worry, you are in the right place.
This article reviews the 5 best travel essentials for whippets that you should pack before embarking on a trip with your little whippet.
Your pooch has to be comfortable during travel, not just for his own sake, but yours too. If he is uncomfortable and uneasy, the chances are high that you will not enjoy the trip either.  
If you want your pet to be happy, you have to ensure he is as comfortable as he can be. How you may ask? Well, there is a number of ways, and they will be discussed below.
How To Keep Whippets Comfortable Whilst Travelling
There are several measures that you can take to ensure that your whippet is happy and comfortable during travel. They include the following:
Warmth Is A Priority
Whippets have thin coats that make them super susceptible to cold. To keep them comfortable, ensure that you bring blankets to keep them warm and cosy. Blankies are some of the best travel essentials for whippets.
Full Stomach
You do not want to travel with a hungry dog. He will be uneasy throughout the entire ride. Therefore, ensure he is well fed before you embark on your journey.
Prevent Travel Sickness
Just like humans, whippets can get car-sick when travelling for long distances. To prevent this, it is advised that you give your pooch anti-motion-sickness pills at least three hours before you leave for your expedition.
Keep Your Whippet Calm
It is normal for whippets to get anxious during travel because of many reasons. It could be that there is a storm or that he feels confined in the car. When this happens, you should have a spray that contains the 'dog appeasing pheromone' on standby to help him relax.
Ensure His Seat Is Cosy
Get a dog seat that has extra padding to provide more comfort for your whippet. Also, ensure that the seatbelt is in place to avoid the whippet being thrown around when the terrain is uneven.
Visit The Vet Before Travelling
Before you take off on your journey, pay a visit to your pet's vet to establish whether he is in good condition to travel.
Don't Forget The First Aid Kit
As we all know, accidents are inevitable- they happen all the time. You should be prepared for this eventuality as you travel with your furry buddy.
Therefore, it is advisable to always bring a first aid kit whenever you travel. A bandaged dog is more comfortable than a dog with an open wound.
5 Best Travel Essentials For Whippets
Image
Product
DIGIFLEX Large Pet Blankets
ADAPTIL Calm Transport Spray
MuttStuff & Co Dog Car Seat
Pet First Aid Travel Camping Kit for Dog or Cat
DIGIFLEX Large Pet Blankets
Whippets need to be kept warm at all times, especially when outside the house. These whippets have a super thin coat which makes the dog very susceptible to cold. Therefore, it is important to have ways to keep your furry buddy warm when outdoors, and that is where the DIGIFLEX pet blankets come in.
These blankets are soft and cosy and just the right size to ensure that your pooch's whole body is covered. The blankets are multi-purpose as you can use them to protect your car seats from scratches and fur, as well as in the pet cage to provide comfort for your little whippet.
 But how do you do all those with just one blanket, you may ask? Well, you do not have to stress your head over it because DIGIFLEX has the perfect solution: the blankets come in a pack of three, all of them in different colours. One is black, the other grey, and the last one, beige. All the blankets have little paw prints, which makes for an attractive design.
With three blankets, you can use one to keep the pet warm, one as to provide support, and one as a car throw to protect your car seat from scratches and fur. Just like other dogs, whippets can get very anxious during thunderstorms- so when you are travelling, and it starts storming, wrap this blankie around your little whippet and watch him relax.
Maintaining this blanket is easy as it is machine-washable. You are advised to use 30 degrees during wash time and hang them out to dry. They maintain their shape and texture for a very long time despite the washing. Do both you and your whippet a favour and get these blankies before your next trip.
Pros
They are soft and cosy.
They come in a pack of three.
They are easy to maintain.
Good value for money.
Cons
The material is not the best.
Sale
DIGIFLEX Large Pet Blankets x3 Dog Cat Soft Fleece 70cm X 100cm - Washable Soft Fleece Dog / Cat Throw Blanket - Paw Print Design – Bedding for a Puppy & Kitten
LARGE FLEECE BLANKETS FOR PETS; Length 100cm x Width 70cm, these fleece blankets will be suitable for cats, dogs, rabbits, hamsters, guinea pigs
MULTI USE; Use the DIGIFLEX fleece blankets at home to cover cold surfaces, to protect your car seats from hair or in the pet cage for comfort. The fleece blankets can also be used to keep pets warm
PACK OF 3; The DIGIFLEX pet fleece blankets comes in a pack of 3, in different colours 1x Black with white paw prints, Grey with black paw prints & Beige with black paw prints
MACHINE WASHABLE; Just machine wash these blankets at 30 degrees and hang them out to dry for a blanket that keeps its shape and looks as good as new!
COMFORT FOR HOUSEHOLD PETS; Small kittens to large dogs will love the DIGIFLEX pet fleeces
ADAPTIL Calm Transport Spray
As much as dogs enjoy being in the great outdoors, travelling can get quite uncomfortable, especially when they have to be in the car for long stretches of time ago. When a whippet gets uneasy during travel, it can affect the mood of the journey.
 So, you want to keep your whippet as calm as possible. The ADAPTIL calm transport spray will help your whippet cope with the trip and stay calm through most of it.  The calming effect of the spray has the same effect as that of a mother whippet reassuring her little one.
This is because the spray contains a synthetic copy of the 'dog appeasing pheromone,' which is identical to the one a mother whippet would release for the purpose. The effects of the spray are specific to the dog, as it does nothing to humans.
 For one, it is scentless, so you can be sure that it will not be making anyone uncomfortable throughout the trip. It also has no chemical effects whatsoever, and this has been proven by Scientists.
At only 90.7 grams, it is extremely light and portable and occupies minimal space in the car- it is hardly an inconvenience. You should note that the spray is effective for up to five hours at a time, so you may want to spray several times if it is a long trip. If It is your first time ordering this spray, you will enjoy free delivery services.
Pros
It has a calming effect on a whippet.
It is portable.
It is relatively affordable.
It is scentless and has zero chemical effects.
Cons
Some whippets may not react to the spray.
MuttStuff & Co Dog Car Seat
Your little whippet deserves all the happiness in the world. Do you know what keeps a whippet happy? Feeling safe and comfortable. Do you know what will keep your little whippet safe and comfortable, especially during travel? The MuttStuff & Co Dog Car Seat.
This is a special seat for your pup that you put in your car every time you step out with your pooch for a drive. The seat, which is designed to fit in a wide range of cars, is padded enough to support your pet whether they are standing or lying down.
The seat comes with a premium seat belt harness that will keep your pooch seated and protected from uneven car movements. The seat has thick, strong walls with extra padding to provide extra comfort and safety for your pet.
 The seats are made with heavy-duty 900D Oxford fabric, which gives the seat more stability and durability. You can be sure that the seat will serve you for a long time, which is cost-effective.
 Maintaining the seat and keeping it in good condition is a breeze as it is water-proof, hard-wearing, and extremely easy to clean. It is, therefore, perfect for going to the park, on holiday, or hiking.
Both you and your pup can have as much fun as you wish now that you are not worried that your seats will be ruined by mud or anything else the pooch picks up during your adventure. If the seat does not meet your expectations, you are guaranteed a 100% refund from the manufacturer.
Pros
It is crafted with heavy-duty 900D Oxford fabric, which is durable.
It is water-proof.
It is easy to maintain.
It has extra padding to provide extra padding for your pet.
It is compatible with a wide range of cars.
Cons
It is mostly suited for puppies.
Sale
MuttStuff & Co Dog Car Seat - Waterproof Booster Seat Puppy Seat Belt, 2-in-1 Seat Cover for Dog in Car, Puppy Travel Car Seat, Foldable Safety Basket Seat for Small to Medium Dogs
【EASY TO ASSEMBLE】Our innovative dog car seats are easy to assemble with 3 quick stems - close all 4 zippers, push the handle into the seat base, then secure buckles around the headrest to finish installation!
【SAFE & STURDY】 The dog car booster seat comes with an adjustable seat belt to prevent distraction during your driving. Crafted with heavy-duty 900D Oxford fabric, the extra-thick walls reinforce this car dog harness for greater stability and durability.
【IDEAL SIZE】 The 2-in-1 design means our car dog seat could function as a basket pet seat or fold into a thick, comfy seat cover for dogs. The 52 x 52 x 58 cm dog car seat travel bag is ideal for small to medium-sized dogs and puppies, and the foldable design makes it convenient to carry around or travel with.
【EASY TO CLEAN】The puppy booster seat made of strong Oxford fabric is waterproof and very simple to clean. No worries for pet hair or dirt anymore,the high quality travel pet car seat offers a comfortable, safe spot for beloved puppies to stand on or lie down, while keeping your car clean & organized.
【UNIVERSAL FIT TO CARS】The secure buckles are compatible with most cars, SUVs, trucks, vans, sedans. Our bucket dog seat works well for both front and rear seats, making it a perfect travel companion and dog accessory for road trips.
Morpilot Pet Carrier Bag
The Morpilot carrier bag is without a doubt the perfect travel companion when you are bringing your whippet along. It is especially perfect for a puppy, as you will be able to carry him(her) around without breaking a sweat.
The design of the bag is not only attractive but also very functional. At 1.36 kilograms and with its modest dimensions, the bag is extremely portable, easy to carry, and will fit on your car seat perfectly.
It is made with very durable polyester and a support board that maintains its shape for a long time. To keep your little whippet comfortable, it has breathable mesh on the top and sides to allow adequate circulation of air inside the bag. If your whippet has been a good boy, you can store treats for him in a small pocket just outside the bag.
To ensure that your little whippet is absolutely comfortable inside the bag, ensure the measurement of the bag provides room for your pet to move around. This bag is recommended for whippets that are less than 15 pounds- if your pooch is bigger, consider getting a bigger bag.
 It also comes with a folding blue bowl that can be used for many different things like feeding your dog or 'making' while outdoors. The soft cushion inside the bag further enhances comfort.
Maintenance is easy-peasy as the bag has a dark colour that does not get dirty very quickly. In case it gets dirty, all you got to do is brush it over with a soft brush. The cushion inside is removable, so you can wash it by hand or machine. This bag will give your little furry buddy optimal comfort anywhere that you go.
Pros
It has a practical design.
It is light and, therefore, portable.
It is made with durable material.
It is easy to maintain.
Cons
Morpilot Pet Carrier Bag, Portable Cat Carrier Bag Top Opening, Removable Mat and Breathable Mesh, Foldable Cat Carrier Transport Bag for Dogs and Cats, with Shoulder Strap and Pet Bowl, Grey
GREAT DESIGN: This portable pet bag is made of durable polyester, it can keep in good shape because of the support board. Meanwhile, it has breathable mesh on top and sides to ensure the circulation of air inside the box and also allow your little friend to look around. There is a small pocket on the outside of the bag to store treats and things you need for your pet.
PRACTICAL AND PORTABLE: The size of this product is 42.9 x 30 x 33cm(16.9"1.8"x 13"). Recommended for pets up to 7kg/15 lbs. Please measure your pet's size and reserve extra space leave for your pets before purchase, in case the carrier is not fixed for your pet. It comes with a folding blue bowl and a soft cushion inside the bag.
WIDE USE: You can use it as a tote bag or shoulder bag with the top handle and adjustable strap. The carrying handles with a pad is very comfortable to hold. Perfect for vet visits, transportation by car, train, plane, etc.
SIMPLE CLEANING: This pet carrier is dark in color, it is not easy to get dirty. You can clean the stains and dirt from the surface with a soft brush. The soft cushion inside the bag is removable and can be washed by hand or machine! It allows you to easily solve all stains without worries.
SECURITY AND CONVENIENT: No matter when or where you use it, it gives your pet good protection. With this lightweight bag, you can take your pet anywhere, and let your pets have a wonderful and happy trip.
Pet First Aid Travel Camping Kit for Dog or Cat
Accidents are a normal occurrence, especially when engaging in outdoor activities like hiking, hunting, or even camping. You or your whippet could get injured at one point or another. Therefore, as you carry your own first aid kit, it is imperative to bring one for your whippet as well.
The Pet first aid kid from Pet Nap is a perfect option. This kit contains all the basic items you would need in case your pooch got injured: a medium dressing bandage, one foil blanket, five gauze swabs, alcohol-free cleansing wipes, one microporous tape, one conforming bandage, a pair of scissors, two pairs of vinyl powder gloves, saline, two plastic pouches and a pair of tweezers.
This bag is very convenient because it will save you the hustle of purchasing all these items individually. All these items fit in a small bag that weighs only 0.1 kilograms, which makes it very portable. Carrying it during your expedition will hardly be an inconvenience.
Furthermore, it has a loop that you can wear on your belt or attach to the strap of your bag for easier movement. With this first aid kit, you will be confident every time you are going out for an adventure with your whippet.
Pros
The kit is light and portable.
It is affordable.
It contains the most basic first aid items.
Cons
It may lack some essentials as it is very small.
Reliance Medical Pet First Aid Travel Camping Kit for Dog or cat
FEATURES This 1st aid kit is the ideal protection for your family pet, perfect for providing pre-veterinary attention indoor and outdoor. In fact you can keep it at home or in the car during travels, camping and hiking in order to be prepared for any emergency related with our animal.
APPLICATIONS This Pet First Aid kit offers peace of mind if your pet suffers a cut, bruise or strain. You are fully prepared to treat them and get them to safety.
WHAT IS INCLUDED 2 x 20ml pds of saline, 1 x Medium dressing bandage, 1 x Foil blanket, 5 x Gauze swabs, 4 x Alcohol free cleansing wipes, 1 x Microporous tape,1 x Conforming bandage, 1 x Scissors, 2 x Pairs of vinyl powder gloves, 2 x plastic pouches, 1 x Tweezers.
DESIGN Our retail range of soft bag first aid kits are manufactured from tough, durable, yet highly attractive rip-stop fabric. The innovative design features make it one of the most versatile and practical choices for first aid bags. From soft moulded carry handles and zipper pulls, right through to individually designed interiors including netted compartments and zipped pockets.
RELIANCE MEDICAL - We are a leading distributor of medical equipment and first aid supplies.
FAQ's
Do Whippets Enjoy Travelling?
Whippets are one of the most travel-friendly breeds there are. They do a great job at meeting new people as they are friendly to strangers.
They are also easy to train to be patient and unproblematic. These whippets are active, too- they do well with hiking, and running, and are generally fun travel buddies. To answer you, yes- whippets enjoy travelling.
Why Is It Important To Prepare Your Whippet Before Travelling
If you want a smooth ride with your little whippet, you should make them as comfortable as possible. This means that you should adequately prepare them before the trip.
Feed them, take them to the vet, and buy all the supplies that you may need while travelling. Therefore, it is important to prepare your whippet so that the experience is pleasant for both you and your pooch.
Will My Whippets Get Travel Sickness?u003cbru003e
Young whippets that are below nine weeks do not suffer motion sickness. This is because their inner year is not developed enough for them to respond to the motion. However, at nine weeks and older, they become potential victims of motion sickness.
You should note that once your little whippet experiences motion sickness, he will expect that to happen every time. So, you should never let it happen.
How Do I Prevent My Whippet Getting Motion Sickness?
There are pills that you can feed your whippet hours before travelling. A good example of those pills is Meclizine. Most of those work if they are in the dog's system at least three hours before travelling. Check with your vet for the most appropriate pills for your whippet.
How Do I Keep My Whippet Comfortable Whilst Travelling?
There are different ways of ensuring your whippet is comfortable. One of them is ensuring they are well-fed and protected against car sickness. When they start getting uneasy, there are sprays that help them relax.
Also, ensure that they are warm and their seat is comfortable, so make a point of getting all the supplies that your whippet may need. Remember to carry a first aid kit, especially if you are going to engage in outdoor activities like hunting, hiking and camping.
Final Thoughts
Whippets make for excellent travel buddies. They are active, easy to train, and are nice to strangers. To make the ride smoother for you both, you should have supplies that will make the journey comfortable.
This article has reviewed the 5 best travel essentials for whippets that you should consider getting. If you need more information on the products or wish to purchase any of them, kindly click on the links provided.
Other Popular Posts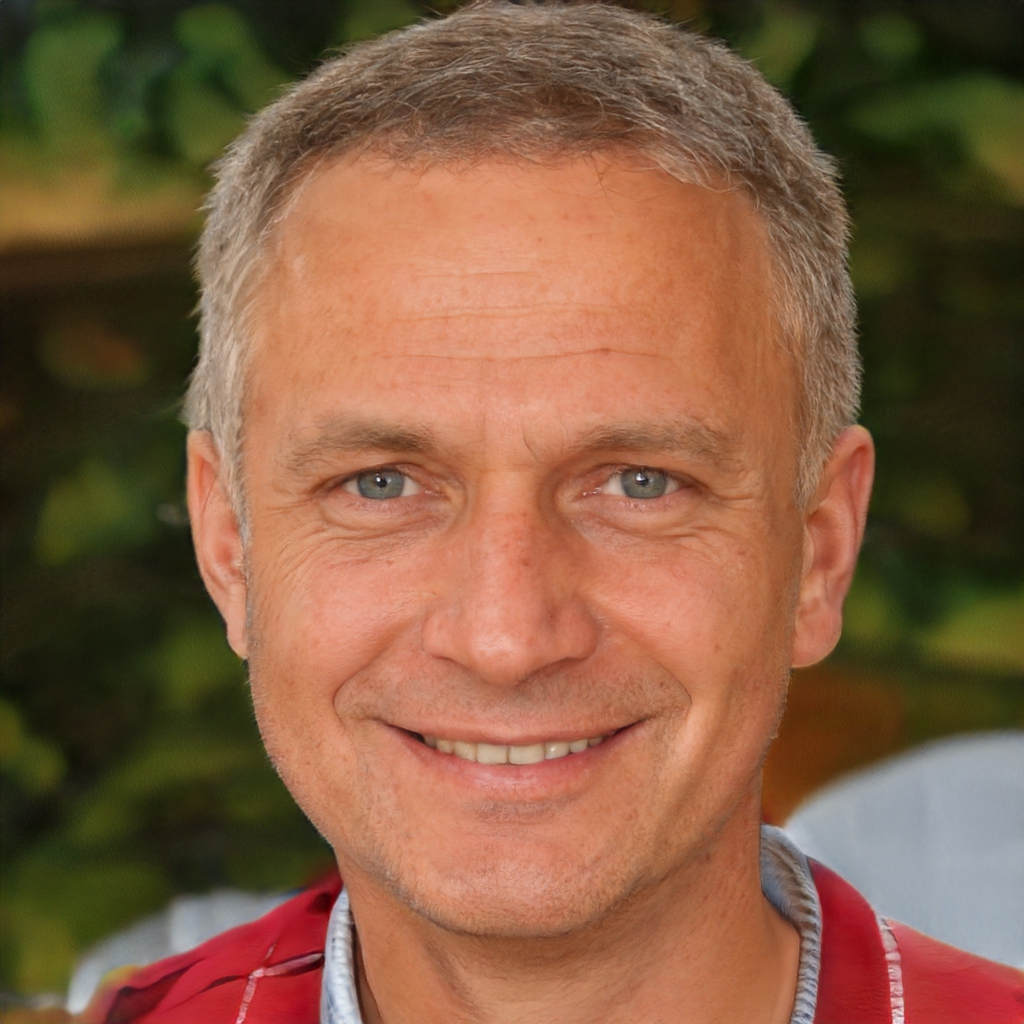 Hello. I'm Luke- the founder of WhippetCentral. I'm somewhat of a whippet nut and have been for most of my life. In that time, I've owned and raised numerous whippets. Bonnie is my latest girl; she is currently eight years old and keeps me very busy! Understanding the need for whippet-specific content, I decided to create this blog to share what I have learned and to share my expertise regarding owning and raising whippets – the right way!
Last update on 2023-09-13 / Affiliate links / Images from Amazon Product Advertising API