We're an affiliate
We hope you love the products we recommend! Just so you know, we may collect a share of sales or other compensation from the links on this page. Thank you if you use our links, we really appreciate it!
Are you thinking of getting yourself a whippet puppy to keep you and your family company? Well, that's perfect because whippets are one of the best dog breeds you can own.
If that is the case, chances are you are wondering what types of food you will be feeding your dog to ensure that it is happy, strong, and healthy. Wonder no more, for you are in the right place. In this article, we will review the 6 best dog foods for whippet puppies on the market for you to choose from.
Whippets are as active just as they are laid-back. They like comfort when indoors, but they are very active and fast when out in the field. It is, therefore, essential to ensure that they grow up to be strong and healthy.
The first twelve months of a whippet's life are very crucial, thus it is important to provide them with good quality food. So, what should you look for when shopping for puppy food for your whippet? Let's find out!
In a hurry?
If you're in a hurry and don't have time to read the whole article, I've linked the best dog foods for whippet puppies below for you to find on Amazon. Rest assured we only choose the best products for our readers.
Best Overall – Pedigree Junior Dry Dog Food For Young Medium Dogs
Best Budget Dog Food – Harringtons Complete Dry Puppy Food
Best Premium Dog Food – Beta Puppy Dry Dog Food With Turkey & Lamb
What To Look For In Dog Food For Whippet Puppies
Protein content: Proteins are extremely important for a growing whippet puppy. This is because they enhance the growth of muscles and other organs in the body. They also repair worn-out parts. The recommended protein content in puppy food is 22.5%.
The main ingredient: Always ensure that the primary ingredient of puppy food is meat. The most common meat-ingredients in puppy food include beef, chicken, turkey, and lamb.
Wet dog food or dry wet food: Depending on your puppy's specific needs, you could make a choice between wet dog food and dry dog food. For instance, if you need the dental health of your pooch to improve, dry dog food would be the better option. If you want food that is more palatable for your whippet, go for wet dog food.
Presence or absence of allergens: Different dogs are allergic to different ingredients, which are referred to as allergens. The most common allergens include wheat, dairy products, and soya. Find out what your whippet is allergic to before purchasing dog food.
Fat content: Fat is important in providing energy for the growing puppy. The best dog foods for whippet puppies should contain at least 8.5% fat content.
AAFCO approved: The Association of American Feed Control Officials (AAFCO) regulates the sale and distribution of animal feeds and animal drugs.
It is thus responsible for determining what is considered quality food for different types of animals. You should check the recommendations of AAFCO on what should be contained in puppy food. If AAFCO approves, then you know it is good.
6 Best Dog Foods For Whippet Puppies
Image
Product
BETA Puppy Dry Dog Food Turkey & Lamb
Country Values Greyhound Complete Dog Food
Harringtons Complete Dry Puppy Food
Gusto Puppy/Junior Complete Dry Dog Food
Pedigree Junior Dry Dog Food for Young Medium Dogs and Puppies
Image
Product
BETA Puppy Dry Dog Food Turkey & Lamb
Image
Product
Country Values Greyhound Complete Dog Food
Image
Product
Gusto Puppy/Junior Complete Dry Dog Food
Image
Product
Pedigree Junior Dry Dog Food for Young Medium Dogs and Puppies
BETA Puppy Dry Dog Food Turkey & Lamb
Your young whippet needs good, nutritious food for him to grow strong and healthy. Furthermore, whippets need muscles and bones that will offer enough support for when they are sprinting around, something that they particularly enjoy doing.
With BETA Puppy Dry Dog Food, you are guaranteed good quality food that will keep your pooch happy, healthy, and fuelled with the goodness he needs to get through his days.
This puppy food has turkey as the major ingredient and a bit of lamb to reinforce its savouriness. Your little whippet will definitely love the taste and the aroma and will always be excited about mealtimes.
The ingredients that make up the BETA dog food are all-natural: wheat, corn, wheat middling, corn gluten, dried chicory root, fish oil, dried carrot, and more. It contains absolutely no artificial preservatives, colours, or flavours.
The food comes in dual shapes and the perfect size for puppies to chew without struggling. It promotes the immunity of your little fur baby and helps with digestion as it has natural prebiotics.
You are advised to feed your whippet according to their nutritional needs and energy requirements. For puppies that are less than three months old, it is advisable to feed them three to four times daily.
Between three and six months of age, three times a day is enough. As he gets older, two times a day is the most appropriate. Remember to visit your vet regularly to monitor your whippet's health and nutritional needs.
Pros
It has value for your money.
It contains no allergens.
It has turkey and lamb flavour.
It is made with all-natural ingredients, devoid of artificial additives.
Cons
It may smell bad when prepared with hot water.
BETA Puppy Dry Dog Food Turkey And Lamb 14 kg
TURKEY as the No. 1 Ingredient. Made with SELECTED NATURAL INGREDIENTS.
With no added artificial colours, flavours and preservatives
With Natural Prebiotic, proven to help improve Digestive Health
Dual shape and size kibbles
TAILORED NUTRITION. For growing large breed puppies. Also suitable for gestation and lactation of large breed bitches.
Country Values Greyhound Complete Dog Food
Whippet puppies are particularly active, so they require adequate energy in their bodies. They also need nutrition for growth and repair and a boost in immunity. Country Values Dog Food provides for all these needs.
It contains 19% of protein, which helps with supporting muscle growth and recovery. Prebiotics in the food help with aiding digestion and preventing bloating of the stomach and loose stool.
Furthermore, even though the whippet has a thin coat, it is kept shiny and in good condition by the zinc and biotins found in the food. Your whippet will look very handsome after a few weeks on this food!
Country Values complete dog food has chicken as the main flavour, which will be very appetizing for your young pet. Also, it is made with natural ingredients like cereals, oils and fats, yeast, minerals, vitamin A and vitamin C.
You can rest assured that it contains zero artificial additives. However, it is important to note that it contains gluten, so you may want to keep it away from your pup if he is allergic. Also, you should consider that this product is manufactured in a factory where peanuts are used.
You do not require directions to be able to use this dog food. Still, since it is dry food, make sure to include water in the diet. Moreover, remember to feed your pup according to his nutritional needs and activity levels.
Pros
It is chicken-flavoured.
It is made with natural ingredients, without artificial additives.
It has zinc and biotins that improve the condition of the dog's coat.
It contains prebiotics that assists with digestion.
Cons
It contains gluten as an allergen.
It is made in a factory that uses peanuts, which may be harmful to some whippets.
HARRINGTONS Complete Dry Puppy Food
The HARRINGTONS puppy food is generally an all-around good deal for your whippet puppy. With an enticing turkey flavour, the main ingredients for this food are turkey and rice. The rest of the ingredients are also natural and include maize, maize protein, salmon oil, yucca extract, and oats.
Your whippet puppy will be in good hands with this food as it is devoid of artificial flavours and colours, which may contain harmful chemicals.
Additionally, it contains added yeast that assists with healthy digestion. It also has Omega 6 and Omega 3 that enhance the development of the puppy, especially cognitive-wise.
At 10 kilograms per packet, you can use this for quite a while before needing to replenish, which is cost-effective. The food is dry, which means that you will have to accompany it with clean, fresh water so that your whippet pup does not choke on it.
This food is perfect if your pup is allergic to anything as it contains zero allergens – no wheat, no dairy, no soya. Remember to feed your pup according to his nutritional needs and activity levels. Naturally, younger pups need more food because their metabolism is faster.
It is recommended that you store the package in a cool place away from direct sunlight once you have opened it. Also, be careful not to use it past the expiry date as indicated on the package.
Pros
It is allergen-free.
It is devoid of artificial additives.
It has yeast that aids in digestion.
The ingredients are natural and nutritious.
Cons
Some whippets may react to it negatively and produce loose, smelly poop.
Sale
Eukanuba Puppy Dog Food
Do you wish for optimal body condition for your little whippet pup? Of course, you do! Well, in that case, get your pet the Eukanuba puppy dog food as soon as you can. This puppy food has tailored fresh chicken especially for little dogs, contained in resealable bags.
It contains approximately 86% of animal protein, which promotes strong bones and healthy joints. With this, your puppy will be able to sprint around and achieve its full potential as a racer.
The puppy's dental health is not left behind either – the food has a unique 3D dental defence system that reduces the build-up of tartar and maintains strong, healthy teeth and gums.
The outward appearance of your little pooch is also put into consideration with the inclusion of Omega 3 and Omega 6. This is because these nutrients nourish the skin and make for a smooth, shiny coat. Furthermore, the DHA found therein promotes mental development such that your pup becomes very smart and, as a result, easy to train.
The pieces are developed in hexagon kibble shapes that have round angles. Thus, you can rest assured that your puppy will not struggle with chewing. As per usual, younger puppies require more servings per day than older ones; therefore, see to it that your whippet gets enough food every day.
Besides being nutritionally rich for your whippet pooch, this is also an eco-friendly product: using it will not bring any harm to the environment. 25% of the energy used in making this food is produced by a wind turbine. Really, it's like killing two birds with one stone.
Pros
It contains 86% of animal protein to promote strong and healthy bones.
It contains Omega 3 and 6 for nourished skin and a smooth, shiny coat.
DHA contained in the food increases mental development.
It contains a dental defence that promotes strong teeth and gums.
It is an eco-friendly product.
Cons
It comes in small packages, so you will have to keep replenishing.
Gusto Puppy/Junior Complete Dry Dog Food
The ingredients used in making this nutritious dog-food are all-natural, which significantly minimizes the harmful effects of chemicals. There are hardly any artificial additives: the poultry, beef, and the vegetable flavour is completely natural, and so is the colour of the food.
At the price this package goes for, it offers excellent value for the money as its quality is top-tier. What's more, it comes with added vitamins and minerals that enhance the little whippet's body's growth and strength.
For a dog with high energy needs, they are adequately met by the 26% protein and 12% fat components of the food. This is especially during this very young age when there is rapid growth, all this without leading to obesity.
At 12 Kilograms, you are bound to have this bag for quite a while before it runs out. It is, therefore, essential to keep it under the right conditions so that it does not go bad. However, you do not have to worry: each bag comes with natural antioxidants that keep the contents fresh and tasty for as long as required.
Pros
It is made with natural ingredients.
It contains zero allergens.
It has no artificial additives.
It comes with natural antioxidants that prevent the food from going bad during storage.
It has great value for the money.
Cons
The meat content is not adequate.
Gusto Puppy/Junior Complete Dry Dog Food Rich in Poultry with Beef and Veg, 12 kg
Gusto offers quality yet affordable dry puppy dog food with added minerals and vitamins
26 percent protein, 12 percent fat, Gusto puppy/junior makes sure those energy needs are met during this vital growth stage, without encouraging excess weight gain
Tasty and appetizing dog food which is rich in poultry with beef, added vegetables, vitamins and minerals
Each bag of Gusto puppy/junior dry dog food contains natural antioxidants to keep each bag fresh and tasty
Pedigree Junior Dry Dog Food for Young Medium Dogs and Puppies
Every puppy deserves to be happy and content. What better way to make that happen than to ensure that they are always well-fed? I will tell you, none. Food is the surest way to your little whippet's happiness. Without adequate nutrition, it will not even be able to sprint when you go to the park, and that would make for a very sad whippet.
The pedigree junior dry dog food will offer all the nutrition that your furry friend may need. First of all, it is flavoured with rice and chicken, which will be very savoury for your pooch. The rice is easily digestible and will not pose any digestive threats for the pup.
Minerals and vitamins are in good proportion, so you can be sure that your whippet will get the nourishment he needs. Furthermore, the food contains high-quality protein that will facilitate muscle growth and repair.
Pedigree dog food is suitable for puppies with allergic reactions as it contains zero allergens. Remember to store it in a clean, dry place away from direct sunlight. Since this is dry food, ensure you always accompany it with clean, freshwater.
Pros
It is allergen-free.
It is made with natural ingredients.
It has vitamins and minerals to provide your puppy with nourishment.
Cons
It gives some puppies diarrhea.
Sale
FAQ's
Is Puppy Dog Food Different From Adult Dog Food?
The main difference between puppy dog food and adult dog food is the content of protein and fats.
Puppies require more protein and adult dogs, so the AAFCO recommends 22.5% of crude protein in puppy food and about 18% of the same in adult dog food.
As for fats, puppy food should contain 8.5%, while adult dogs require about 5.5% of crude fat.
Why Is Quality Food Important For My Whippet Puppy?
Below one year of age is a period of rapid growth for puppies. What you feed them at this age may affect their growth and how they turn out in the future.
Therefore, it is important to feed them quality food that provides all the nutrition that they may need.
When Should I Start Feeding My Puppy Adult Food?
According to most vets, you should switch from puppy food to adult food when your pup hits one year of age.
Is Wet Dog Food Better Than Dry Dog Food?
Both types of dog food are nutritious. However, each type has advantages over the other. The advantages that wet dog food has over dry dog food are that it has a higher moisture content, more palatability, and is easier to chew.
Dry dog food beats wet dog food when it comes to dental health benefits, price, convenience, and food enrichment. Really, it depends on what you are looking for.
Final Thoughts
In this article, we have reviewed the best dog foods for whippet puppies. We hope that you will make the perfect choice for your little pooch.
If you require additional information or wish to make a purchase, please click on the links provided.
Other Popular Posts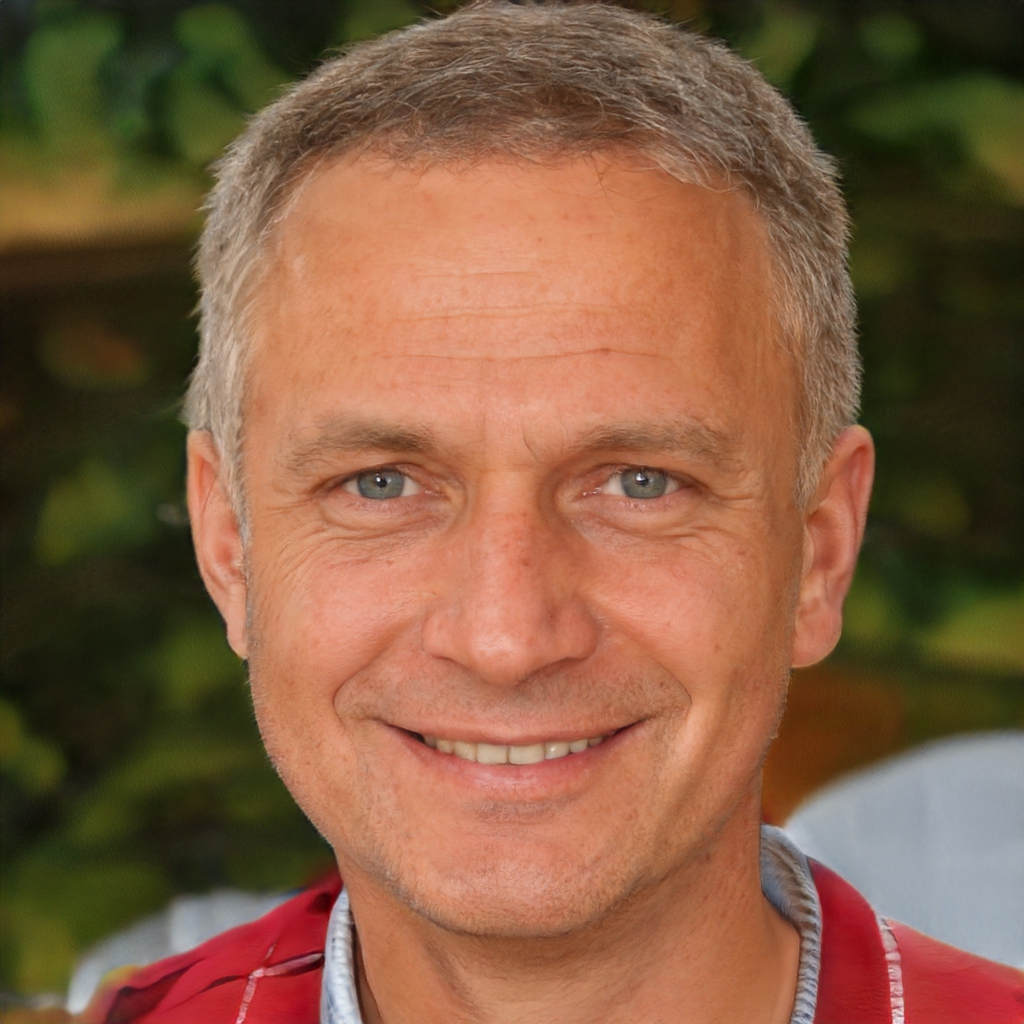 Hello. I'm Luke- the founder of WhippetCentral. I'm somewhat of a whippet nut and have been for most of my life. In that time, I've owned and raised numerous whippets. Bonnie is my latest girl; she is currently eight years old and keeps me very busy! Understanding the need for whippet-specific content, I decided to create this blog to share what I have learned and to share my expertise regarding owning and raising whippets – the right way!
Last update on 2022-12-03 / Affiliate links / Images from Amazon Product Advertising API