We're an affiliate
We hope you love the products we recommend! Just so you know, we may collect a share of sales or other compensation from the links on this page. Thank you if you use our links, we really appreciate it!
Some whippet owners are unaware of the significance of dog boots because many whippets may stroll around without any protective wear for their paws and paw pads.
However, as much as putting shoes on your pooch may seem weird at first, dog boots are more than just fashion items.
They are meant to protect your whippet's feet from severe weather conditions or sharp objects. They are just like human shoes and give your whippet the same degree of comfort and safety.
While there are plenty of options and variety available in the market, you may not be able to decide on the best dog boots to buy for your whippet.
That is why this article has examined the market and evaluated hundreds of dog boots for your whippet. Our list focuses on quality rather than the most popular brand.
In a hurry?
If you're in a hurry and don't have time to read the whole article, I've linked the best dog boots for Whippets below for you to find on Amazon. Rest assured we only choose the best products for our readers.
Best Overall – MOKCCI Truelove Dog Boots Waterproof Dog Shoes
Best Budget Boots – KOOLTAIL Dog Socks Anti-Slip Dog Paw Protector Dog Boots
Best Premium Boots – QUMY Dog Boots Waterproof Shoes for Dogs
Why Dog Boots Are Great for Whippets
Many people feel that dog shoes are unnecessary and just serve as a fashion item. But this is simply not true.
Although a whippet's paws are pretty tough, they are very sensitive in certain situations and places. So, wearing shoes when walking your dog has several benefits for your whippet.
Ensuring Safety: Whippets are playful, athletic, and enjoy being outdoors. Therefore, getting your dog quality fitting pairs of boots during a walk or hike will serve as protective gear from possible sharp objects, allergic substances that might lead to injured paws and paw pads, and much more.
Controlling Temperature: Hot or cold surfaces can hurt a pooch's paws. However, a quality boot can help to prevent feet from burning on hot surfaces. It also keeps the paws dry and prevents snowballs from forming between their toes, making them feel cold and uncomfortable.
Maintaining Hygiene: It can be tiresome cleaning muddy or dirty paws when they go out to play. Dog boots will save you the trouble of having to clean and drying them now and then. 
Protecting Existing Injuries: Dog boots with specific padding give cushion and comfort for whippets that already have paw issues. Furthermore, they reduce the danger of infection or additional injury by ensuring no dirt embeds on their pads.
Preventing slips: Dog boots assist older/sick whippets gain excellent traction and avoid dangerous mistakes and falls that might further injure their already frail bodies.  
Fashion: Dog boots are available in various styles, including sandals, rain boots, and even leather boots. There are even ones designed to match a specific outfit. As a result, they add additional cuteness and make them seem as fashionable as you do.
Important Features to Consider When Buying Dog Boots
Purpose: This is the most crucial aspect to consider when purchasing dog boots. You should get the ones with qualities that are appropriate for your whippet's circumstances and intended use.
Some are entirely waterproof for all-season usage, others are breathable for use in hot weather, others feature elastic shells that are great for casts and bandages on sick dogs, while others have robust designs for hiking.
Fit size: You should also check the shoe's size because it must fit for it to be functional to your pooch. That said, you should measure the paw's width and length then get a boot that matches these dimensions.
Manufacturers usually provide measuring guides in their packages, and therefore, you should use this to determine the right fit for your dog's paws.
Sole and Material: You should buy boots made of strong materials that are wear-resistant. This is especially true for the one section that takes the most significant wear.
The sole should ideally be puncture-resistant to protect the paws from sharp objects and thorns.
Straps: They are essential because they make it easier to put on and take off the shoe by widening the hole. They also assist in tightening the boot around the foot, preventing it from falling off when walking.
Some straps are additionally lined with luminous material on the outside, which improves visibility at night. Because of all of this, we strongly advise you to get a pair of boots with adjustable straps, ideally with luminous material, but this is optional.
Ease of Wearing: Aside from adjustable straps, check for features such as gussets, which expand to enlarge the shoe hole for easier donning.
Water Resistance: This component is influenced by the building material, with non-porous materials such as rubber providing the highest water resistance. Most dog boot soles are water-resistant, which we suggest for any set you purchase. However, in the top portion, not all of them are water-resistant.
If you want an all-weather outdoor boot for treks, hikes, and the like, invest in a pair of completely waterproof shoes. However, for regular use, water resistance can be overlooked.
Aesthetics: Finally, you should consider the shoe's style and colour because your dog should be fashionable. If you enjoy bright colours, purchase your dog's brightly coloured footwear to match. The same is valid for design. Choose the one that best fits your needs.
5 Best Dog Boots For Whippets
Image
Product
Mokcci Truelove Dog Boots  
1.    Mokcci Truelove Dog Boots.
Whippets like spending time outdoors. As a result, if you wish to take your dog on a walk, you should certainly consider purchasing Mokcci Trulove Waterproof Dog Boots.
These multi-purpose boots are ideal for walking, hiking, hunting, training, and other outdoor activities.
Because they are lightweight, these boots are ideal for both long and short trips. Their interior soft padding and soft exterior rubber protect the whippet's feet from damage caused by sharp objects and keep the whippet's feet clean.
Whippets have sensitive paws that can be hurt if they walk on hot or cold surfaces. Thus, buying these boots will protect them from injuries caused by extreme wet/cold to hot weather because they are made of high-quality material and have an ergonomic design ideal for such conditions.
On warmer days, the breathable inner mesh on the top of each boot keeps the feet cool. Because the outer rubber material is rainproof, it keeps their feet dry. They are not entirely waterproof, however, and can become wet when fully submerged in water.
They include non-slip soles that provide excellent grip when walking on slick flooring, as well as Velcro straps to hold them firmly on foot.
Pros
Ideal for non-injured paws.
It has various sizes and colours.
It is effortless to put on and take off. 
Its reflective straps are handy at night and keep the whippet safer.
Cons
Plastic leather sections of the boot may not last.
Water will leak inside if wholly submerged. 
Velcro easily attracts debris and whippet hair.
MOKCCI Truelove Dog Boots Waterproof Dog Shoes with Reflective Straps for Small Medium Large Dog Outdoor
Waterproof material with Non-slip soles give your dog better control and protect paws from the cold weather and sharp stuff .
Ergonomic design and inner breathable mesh is very comfortable and lightweight .Your puppy can long-term wear it for hiking,hunting and walking .
Convenient straps keep shoes easy to put on and take off .
Reflective line ensure good visibility at night and keep your puppy's safety.
According to the size chart at left and choose the correct size.Pls choose the larger size in between size .
2.   Ewolee Dog Shoes
If your whippet has existing paw injuries, you should consider these whippet shoes. It not only keeps the whippet from licking the wound, but it also keeps its paws and nails safe from hot or cold pavements, slippery surfaces, sharp objects, or snow when walking, jogging, or trekking.
Their water-resistant cover keeps the whippet's paws clean, warm, and dry. While they can wear booties to protect themselves, the ambient temperature and bright sunlight might cause them to overheat.
On the other hand, these shoes are made of an absorbent material, which keeps a whippet's feet comfy. 
Their split seams at the top expand, creating a wide opening that allows putting on the dog shoes straightforward and quick while also fitting your dog's paw form and size.
Ewolee dog shoes include two adjustable straps that offer a secure fit and prevent the shoes from slipping off.
The straps are also bright, which ensures maximum visibility and safety while walking at night. Their rubber and PVC soles are wear-resistant and provide traction.
It offers traction and stability to dogs, aiding them in their mobility and strength on tile and sand, and it keeps your whippet from sliding when walking in the rain or snow. 
Pros
It is waterproof
It has a skid-proof sole
It is best for whippets with existing paw injuries
It is made of breathable material that acts as an air vent
Cons
Although the boots are waterproof, they cannot be applied in sands or deep water.
Ewolee Dog Shoes, Dog Boots for Injured Paws Waterproof, Set of 4 Dog Walking Boots Dog Paw Protectors with Adjustable Reflective Straps and Anti Slip Sole for Small Medium Large Dogs (Blue, M)
5 Sizes for Different Dogs - S( 2.17" L x 1.97" W), M( 2.36" L x 2.17" W), L( 2.76" L x 2.56" W), XL( 3.15" L x 2.76" W), XXL( 3.54" L x 3.15" W). Please according to the size chart and choose the correct size, if your dog is in-between sizes, select the larger size
Waterproof Fabric - The upper of the dog shoes are made from waterproof and breathable cloth, keep paws comfortable, clean, dry and warm
Skid-proof Soles - Rubber and PVC made soles with provide wear-resistant and anti-slip features, making your dogs don't slip on rainy or snowy day's walking. Suitable for indoor and outdoor wearing
Secure and Adjustable - Easy to put on / off, these dog shoes expands with a wide split seam opening and two adjustable and reflective straps to ensure a tight fit, also make your dog safe at night
Protect Dog's Paws - Wearing shoes for your dogs to protect their paws and nails from hot or cold pavement, hardwood floors, sharp rocks, broken glass, burr, sharp thorns, snow etc
3.   Brigcalki Dog Shoes
Brigcalki understands that dogs require the finest care possible, which is why they designed the waterproof, anti-slip sole, and paw protection dog boots.
These dog boots have many wonderful features ideal for whippets who like to wander about and run.
These boots are pretty robust; they are utterly wear-resistant due to strong materials that can survive regular walking and jogging.
They are also very easy to clean and come with fluorescent straps for extra safety if you plan on walking your whippet at night. 
They are also helpful when your whippet must travel on hot or chilly paths. Although the Brigcalki dog shoes are suitable for casual walks and treks, they may not be the best dog footwear for extreme circumstances like intense heat or cold.
The soles, like the rest of the dog shoes, are made to last. They're constructed of durable rubber with embossed patterns to keep your whippet secure, even on slick surfaces.
These boots are ideal for elderly dogs struggling with stability and movement, even on slippery surfaces like tiles or sand.
They are also quite pleasant to wear; even though they are wear-resistant, you can expect them to be soft, breathable, and lightweight to ensure your dog's comfort every time the dog boots are worn.
As a result, they are suitable for both outdoor and indoor use. Stuffy paws are no longer an issue while wearing dog boots since they are breathable.
Pros
It is suitable for senior whippets that have difficulty with stability and mobility on slippery floors.
It is durable.
It is made of a breathable material.
It is waterproof and skid proof.
It is lightweight.
Cons
It is not suitable for extreme conditions
No products found.
4.   Kooltail Dog Socks
Paw protection for dogs is essential. There is no more significant injury for a dog than one to its paws. Whippets are always on the go, and paw injuries can take a long time to recover.
Prevention is the best strategy here, and Kool tail dog socks have shown to be by far the most excellent method to protect your dog's paws.
Kooltail dog socks are constructed of high-quality materials that are soft and elastic, making them comfortable to wear.
Not only is the fabric incredibly comfy, but it also keeps those cute tiny (or huge) paws warm when the weather turns chilly, shields them from hot surfaces, and can even protect them from snow, ice, and other surfaces that might damage your whippet's feet.
Each sock has adjustable straps that wrap securely over your dog's foot, giving these boots a great fit, as well as a love heart pattern created with non-slip gel to keep your whippet from slipping when walking or running.
You may rely on the socks for stability and traction. As a result, you may send your whippet out in the snow with confidence.
They also come in various sizes and sock lengths, allowing you to select the best fit for your whippet's front and rear paws. Given the benefits of dog socks, the expenditure is well worth it.
Pros
It is well-insulated for warmth.
It has a secure fit.
It is easy to fasten.
Cons
Some hair might collect on the Velcro straps.
KOOLTAIL Dog Socks Anti-Slip Dog Paw Protector Dog Boots 2 Pairs Adjustable Dog Socks for Pet Indoor & Outdoor Walking
🐾Size:The size of sock is S Paw Width:5.48cm,Grip Width:3.81cm,Length:15.2cm,Which is suitable for small dog wearing.Please check the size chart carefully before purchasing.
🐾Love Heart Pattern Non-skid Botton:The bottom of the socks is designed with non-slip gel, which can prevent the dog from slipping while walking or running.Love heart Pattern Looks Cute and Fashionable.It's a best gift for your pet.
🐾High Quality Material:The Sock is made with super durable and high quality material,which is not easy to be broken by your furry friend.Super soft and comfortable material can keep your dog warm in whole winter.
🐾Adjustable Strap:There is an adjustable strape on the top of the sock,which could adjust at any time keeping the sock tight and be not easy to fall when your dog is walking or running.
🐾Please measure your dog size carefully before purchasing,choose the correct size according to the size chart.If it is between the two sizes, the smaller one is better for you choosing.We wanna provide perfect service for our valued customer,so If you have any questions about this product.Please free to ask us.Enjoy your shopping and have a nice day!
5.   Qumy Dog Boots
Dog boots are a must-have item for any dog owner. Dog boots, such as Qumy Dog Boots protect your dog's paws while also keeping them safe. It comes in a range of sizes and colour combinations, in addition to having numerous purposes. Because of the large split seam top hole, putting on dog boots for whippets.
For example, the Qumy Dog Boot's smallest size is 2.56 inches long and 1.97 inches broad, while the largest is 3.35 inches long and 2.95 inches wide.
It offers two colour combinations: yellow accent black boots and red and black yellow accent boots. A broad luminous strap band is attached to one of the Velcro fastening straps on each Qumy Dog Boot.
Reflective bands or stripes are essential elements that every dog footwear should have since they offer an added layer of visibility and safety at night.
Furthermore, if your dog slips away from you, you will be able to spot it easily in the dark, thanks to the bright bands on the dog boots' straps. 
The dog shoes have a molded rubber bottom and are constructed of water-resistant material. Dogs' paws need to remain dry most of the time, so having waterproof dog boots would be quite beneficial.
However, submerging the boots for extended periods is not recommended. If your dog runs through puddles, dirt, or snow, the Qumy Dog Boots will keep his paws dry.
The Qumy Dog Boots are incredibly simple to clean and maintain. Because they are soft, you may hand wash them and air dries them.
The robust sole of the whippet boots provides stability, traction, and safety from sharp objects and scorching pavements. It's stylish, with high-quality fabrics that are well-sewn together and a beautiful pet paw embroidery on the side of the outside.
Pros
It has an anti-collision toe cap
It has anti-skid soles
It is waterproof
It has reflective strap bands
Cons
Not for petite whippets
Not light-weight
QUMY Dog Shoes for Large Dog, Medium Dogs Boots & Paw Protectors for Winter Snowy Day, Summer Hot Pavement, Waterproof in Rainy Weather, Outdoor Walking, Indoor Hardfloors Anti Slip Sole Red Size 7
Please be sure to measure the width of your dog's paws carefully, it is key to choosing the correct size for your dog, weight can only be used as an additional reference; Size 1: 1.7''x2.2''(W*L) for 12-23 lbs; size 2: 1.8''x2.4''(W*L) for 18-27 lbs; size 3: 2.0''x2.5''(W*L) for 23-33 lb; size 4: 2.2''x2.6''(W*L) for 31-40 lbs; size 5: 2.4''x2.8''(W*L) for 40-55 lbs; size 6: 2.6''x3.0''(W*L) for 52-65 lbs; size 7: 2.8''x3.2"(W*L) for 63-75 lbs; size 8: 3.0''x3.3"(W*L) for 74-88 lbs
SECURE and ADJUSTABLE: Easy to put on / off. These dog shoes expands with a wide split seam opening and two adjustable and reflective straps to ensure a tight fit, also make your dog safe at night
RUGGED: Tough anti-slip sole of dog boots provides stability and traction, protection from sharp thorns and hot pavement
QUALITY: The dog boots have a rugged sole and high quality fabrics that are then sewn together to ensure they are ready for your adventure
FASHIONABLE: QUMY dog boots are with cute pet paw embroidery, paws side is the outside, soft and hand washable
FAQ's
Will My Whippet Enjoy Wearing Dog Boots?
In general, most dogs will not enjoy wearing shoes as it is an unnatural accessory for them. Therefore, it might take them some time before they get used to them. However, once they do they will enjoy having them on.
Why Do Pet Owners Put Dog Boots On Their Whippets?
Most pet owners put dog boots on their whippets to protect their dog's feet from the weather and avoid additional injury or to prevent their dog's claws from scratching the furniture and keeping the house clean. 
Are Dog Boots Comfortable For My Whippet?
Most whippets will not love those hideous dog boots, you're thinking, and you're right, but only until they get used to them.
Believe it or not, Whippets may become accustomed to new situations, and doggy boots are worth experimenting with if you believe your pup needs paw protection and comfort. 
Whippets whose paws have been cut, bruised, or otherwise injured may benefit from wearing doggy boots until the wound heals completely. 
Will My Whippet Be Able To Walk Properly In Dog Boots?
Whippets need to be taught how-to walk-in boots. Boots that fit and feel well are a crucial part of the training process. If they are excessively tight, they will hurt and chafe his feet.
If they are too loose, they may damage or chafe him, but they may also be too easy for him to shrug off while walking.
Are Dog Boots Worth The Money?
Purchasing dog boots for your puppy may appear to be a strange idea at first, but it makes sense if you think about it.
Dog boots are designed to protect your puppy's feet from various hazards, including scorching pavement, which may scorch their pads, and ice and snow, which can freeze them.
Thorns, shards of glass, and sharp stones can sever their foot. Because rocks and salt can get stuck between their pads, these boots are an excellent purchase. 
Final Thoughts
More dog supply businesses are investing in developing the best dog boot designs that assure the safety and health of the paws and fashionable footwear.
Invest in those lovely-looking boots if you prefer to keep your whippet up to date with trends and styles.
They are available in various patterns, sizes, and colours and may make a significant difference in your dogs' fashion quotient. They are even created from multiple materials.
Finding the best whippet booties to protect your whippet's paws from snow, ice, heat, cold, and salt is a popular trend right now.
Many pet owners have opted to go full-time wearing dog walking boots regularly, and their whippets, unexpectedly, don't seem to mind. 
Other Popular Posts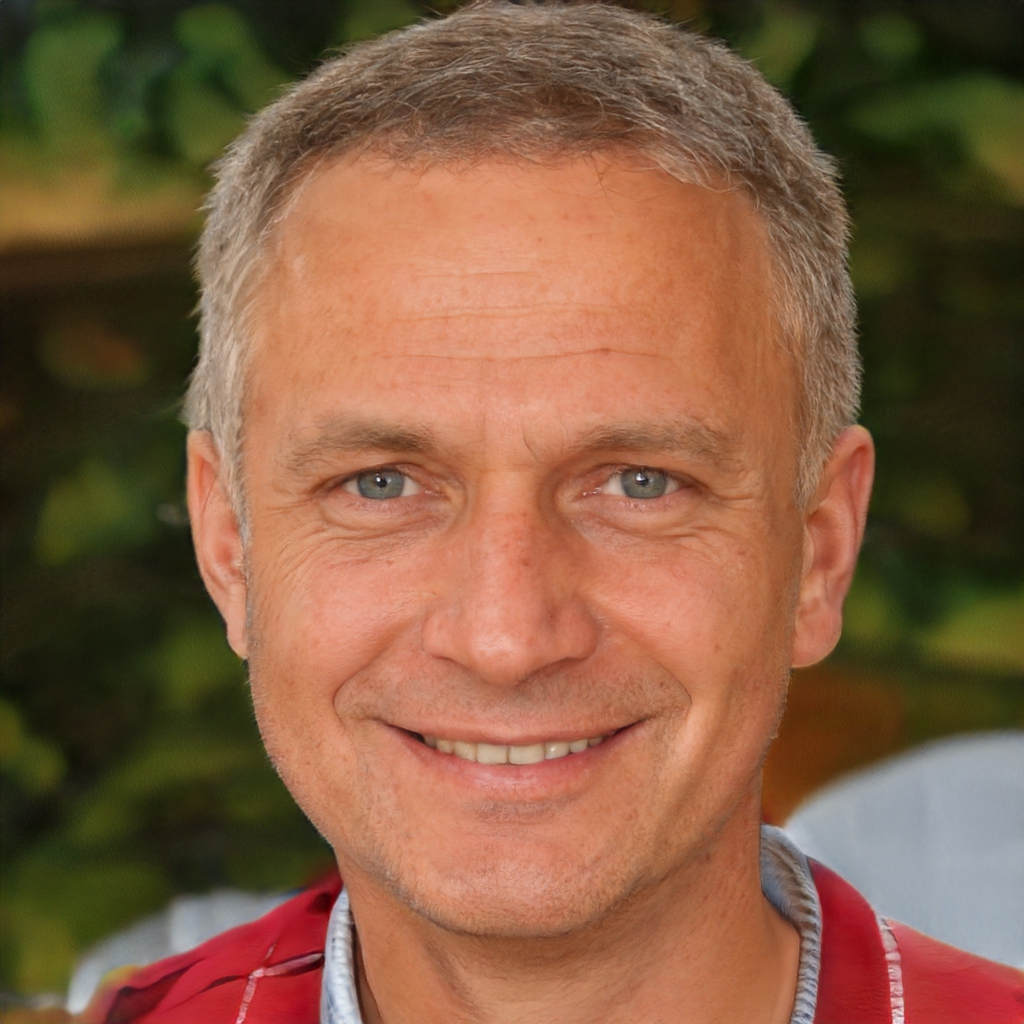 Hello. I'm Luke- the founder of WhippetCentral. I'm somewhat of a whippet nut and have been for most of my life. In that time, I've owned and raised numerous whippets. Bonnie is my latest girl; she is currently eight years old and keeps me very busy! Understanding the need for whippet-specific content, I decided to create this blog to share what I have learned and to share my expertise regarding owning and raising whippets – the right way!
Last update on 2023-09-10 / Affiliate links / Images from Amazon Product Advertising API