We're an affiliate
We hope you love the products we recommend! Just so you know, we may collect a share of sales or other compensation from the links on this page. Thank you if you use our links, we really appreciate it!
Keeping your whippet clean is not that hard. However, a lot of people are confused when it comes to grooming whippets. This might be because of their thin coats, short hair or their general dislike for water.
However, grooming does not only involve bathing your dog; it also encompasses brushing their coat, cleaning their ears, dusting their paws and clipping their nails, 
The good news is, whippets do not really need too much grooming. This is because their coats are short and smooth; thus, they don't get so dirty.
Nonetheless, the nature of their coats also makes them susceptible to skin cuts and scrapes. In addition, whippets tend to get allergic reactions to certain shampoos. As such, the best grooming products for whippets should be gentle enough to accommodate the dog's sensitive nature. 
Why You Need Products to Groom Your Whippet
As we have already established, whippets are very sensitive and need gentle care. You cannot achieve this by using just any random product you find lying around your house.
Actually, it is best if you have products that are solely dedicated to your whippet. For instance, do not use the shampoo you clean your cat with to bathe your whippet. 
Therefore, we recommend that you buy products designed to suit the needs of whippets for the following reasons. 
They have thin coats: If you are planning to brush your dog's coat or maybe bath it, keep in mind the nature of their coat. To brush your whippet, you have to use a soft brush, for example, a rubber curry brush or a rubber grooming glove.
A tough brush will more than likely scrape your dog's skin.
Whippets tend to get allergic reactions: When you want to wash your whippet, always remember that certain products, for example, shampoos, can irritate their skin. Some pet owners use human shampoos on their dogs or cats.
While in most cases this is not such a big deal, for whippets, it is a No. This is because whippets are incredibly allergic to human shampoo, and it will irritate their skin. That is why you need to buy hypo-allergenic shampoo to bathe them. 
It will save you money: Pet grooming is a big industry. And dog stylists charge a lot of money to have your pet looking all dapper. The good news is that whippets, unlike other breeds such as huskies or poodles, do not require much grooming.
You just need to clip their nails, brush their teeth and maybe wash it once every 4 to 6 weeks. As such, with just a few tools/products, you can have your pet groomed up and looking fabulous. This will help you save the money you would have spent on a groomer.
6 Best Grooming Products for Whippets
Image
Product
Gonicc Dog & Cat Pets Nail Clippers and Trimmers
Baby Powder Dog Shampoo & Conditioner in One
Paw Buddy - Dog Paw Cleaner & Pet Hair Grooming Brush
Safari Pet Products DSFW421R Rubber Dog Curry Brush
RUCACIO Dog Toy Dog Toothbrush Stick
Image
Product
Safari Pet Products DSFW421R Rubber Dog Curry Brush
Gonicc Dog & Cat Pets Nail Clippers and Trimmers
Nail clipping is essential for all dogs. This is because untrimmed nails can grow so long that they can end up harming the dog. For instance, they might get caught on a piece of carpet or furniture which can result in serious injuries.
However, most dogs, whippets included, hate getting their occasional pedicure done. That is why you need a product that is easy to handle and is not likely to cut your pet.
Gonicc considered all these factors when they were developing this product. It is especially great for overly dramatic pets that make a huge fuss when they get their nails done.
The clippers are equipped with non-slip handles that are strong and lightweight. You can be confident that you will have a firm grip when using it.
The main reason dogs hate getting a pedicure is because of painful past experiences. These clippers come with a safety stop blade designed to reduce the risk of cutting nails too short, which can hurt your pet. The blade is also very sharp to ensure effortless clipping. Your dog won't even notice what you are doing.
Another great feature that we liked is the free hidden nail file conveniently placed in the handle. This will allow you to polish your pet's nail when you are done clipping them. However, since the blade is sharp enough, you will always get a clean cut and might even not need the file.
Pros                                                                                                               
It comes with a free nail file
Has non-slip handles
It is equipped with a safety stop blade
Cons
Sale
Baby Powder Dog Shampoo & Conditioner in One
As we had mentioned, you will only need to bathe your whippet once every 4-6 weeks, so you might as well make it worth it. The best way to do this is to use a gentle shampoo that will not irritate your dog's skin.
Since whippets are very sensitive, specific shampoo or conditioners might make them itch. This shampoo is hypo-allergenic and has a balanced PH.
This prevents your dog from developing any adverse side effects after using it on them. It is also made from high-quality ingredients such as Aloe Vera that help treat itching, dandruff and promotes a healthy coat.
No one likes the smell of a wet dog regardless of the breed. However, with this shampoo, you will always be looking forward to bathing your pup. It has a unique talcum scent that not only smells fantastic but long-lasting.
While this shampoo is particularly great for dogs with sensitive skin, you can use it on any other pet. It is perfect for any breed, regardless if you use it concentrated or diluted. However, if you want it to last you a long time, dilute it. The shampoo has a dilution rate of 20:1.
Lastly, this shampoo is made in the UK, and it comes highly recommended not only by us but by a lot of experts and pet owners across Europe and the UK.
Pros
Has an amazing talcum scent
It is versatile (acts as a shampoo and a conditioner)
Long-lasting
Ideal for dogs with sensitive skin
Cons
The fragrance might be a bit strong for some people
Baby Powder Dog Shampoo & Conditioner In One | 1 LITRE Professional Grooming | Conditioning & Aloe Extracts Prevent Dandruff | Extra Mild For Daily Use | For Smelly, Itchy, Dogs & Pets | UK Made
FRESH BABY POWDER SCENT: The original baby powder talcum scent that is long lasting and the UK's No 1 choice used by professional groomers & pet owners.
PH BALANCED & CRUELTY FREE : We use only the Highest Quality Ingredients in our formulation for Professional results every time. Gentle yet effective for all coat and breed types of dog & pets.
SOOTHING ALOE VERA: Our formulation contains soothing aloe vera which soothes the skin and offers professional grade conditioning for all coat types.
LONG LASTING & GENTLE: Can be used daily and is perfect for pets with sensitive skin, concentrated or diluted. Our formulation has a dilution rate rate of 20:1
MADE IN THE UK & GROOMERS CHOICE: Our baby powder shampoo is made with love in the UK. Used by professionals & pet owners all over the UK & Europe
Paw Buddy – Dog Paw Cleaner & Pet Hair Grooming Brush
Don't you all hate when your get home from walking your dog, and it just budges in, leaving its dirty paw steps across the carpet? Since whippets are exceptionally playful, this is a problem you will have to address. The good news is that with the right tools cleaning your dog's paws is easy.
Paw Buddy is a versatile and convenient paw cleaner that is ideal for everyday use. Fun fact about this product – it was presented by a young entrepreneur on BBC's Dragon's Den and was supported by 3 of the investors.
As it comes with a plastic comb and a powerful brush, you can clean your dog's paws as well as remove unwanted pet hair or do some gentle grooming.
Since whippets do not shed a lot, you can use this brush when grooming them. It is gentle and will not damage your dog's coat. Basically, by buying this product, you will be killing two birds with one stone.
With ordinary paw cleaners, it is usually very hard to effectively clean every nook and cranny. This is because some only come with just a brush and no water compartment.
However, with this product, you get a 300 ml bottle that dispenses water as you clean your dog. It will only take you a few minutes to clean all those stubborn stains that build up between the paws. Lastly, you can use it on any dog breed.
Pros
Multi-use
It is very easy to use
Can serve as a water bottle for your dog
Cons
The water compartment might not hold enough water to clean your dog's paws
Paw Buddy - Muddy Paw Cleaner for Dogs - The Ultimate Portable Paw Washer That Cleans Paws in Seconds- Gently Washes Dirt, Mud & Debris and Massages Paws
Paw Buddy is the ultimate dog paw cleaner that gently removes dirt, mud, and grime from your dog's paws in seconds. Its soft brush bristles promote healthy blood flow and leave their paws clean and refreshed. Say goodbye to muddy paw prints!
SUITABLE FOR ALL DOGS- Paw Buddy's versatile paw cleaner is suitable for all dogs and breeds, including puppies making it a must-have for any dog owner.With Paw Buddy, keeping your dog's paws clean has never been easier!
KEEP YOUR PETS CLEAN AND HEALTHY - Our pet paw cleaner and combing tool not only helps to remove dirt, debris, and loose hair, but it also massages your pet's paws, stimulating blood flow and promoting paw health.
GET RID OF DIRT & DEBRIS CAUSING TANGLES AND MATS IN SECONDS! - Our premium quality dog paw cleaner and combing tool removes dirt and debris causing stubborn knots and mats from your pet's fur effortlessly, making cleaning time a breeze.
INTRODUCE PUPPIES TO PAW CARE ROUTINE - Paw Buddy is a fantastic way to introduce your puppy to having their paws touched. Designed to be gentle and easy-to-use, our dog cleaning tool is perfect for puppies that are too young to be bathed, helping to keep their paws clean and healthy.
VetIQ Ear Cleaner
I won't judge you if you have not been paying attention to your dog's ears. I was also not particularly observant about my puppy's ear hygiene until I came to learn how important it is. However, please do not rush to pick a Q-tip and insert it into your whippet's ear.
To clean your puppy's ear, you need a gentle, non-toxic ear cleaning solution like the VetIQ Ear Cleaner. Even though the importance of cleaning dogs' ears is not that publicized- you actually need to wash your pet's ear at least once per week. It would help if you also cleaned them after a swim or bathing it.
However, it is very easy for you to damage your dog's ear during cleaning if you are not careful. That is why VetIQ provides a detailed description of how to use their product.
Nonetheless, the working mechanism of this ear cleaner makes it possible for almost anyone to use it. For instance, it comes with a flexible operator, which gives you more control.
Keep in mind dog's ears have an L-shape as such; if you are going to insert anything in there, it has to bend in the same direction.
Finally, this ear cleaner is made from neem oil which is excellent for deterring insects and parasites and reducing the risk of infection.
Pros
It has a soft flexible applicator
Made from natural active ingredients
Non-toxic
Contains no alcohol
Cons
It is a little bit too oily
Sale
VetIQ Ear Cleaner, 100ml, Dog Ear Cleaner Softens & Removes Wax, Dog Ear Hygiene, Non-Toxic Dog & Cat Ear Drops, Alcohol-Free Dog Ear Cleaner Solution with Easy Flexi Applicator
Dog Ear Cleaner For Ear Hygiene: VetIQ Ear Cleaner is a gentle non-toxic ear cleaning solution for cats and dogs which is designed to help sustain good ear hygiene for your pet. The nozzle attachment allows easy application to your pet's ears.
Cat & Dog Ear Cleaner Solution Easily Removes Ear Wax: With the special flexi applicator, VetIQ Ear Cleaner works to soften existing wax so that it can easily escape from your pet's ears. Can be used daily until foreign material is removed.
Non-Toxic: Ear Cleaner uses only natural active ingredients making this a safe ear cleaner for your dog or cat. They are also alcohol-free.
Non-Staining Dog Ear Drops: Ear Cleaner's unique formulation has the added benefit of limiting any staining or discolouring of hair around the ears. These cat ear drops are suitable for dogs, puppies, cats and kittens of all breeds and sizes.
Your Pet's Wellbeing Is At The Heart Of Everything We Do: Our team of dedicated professionals, with their extensive experience and understanding of companion animals, ensure we provide you with the best solutions for managing your pet's healthcare.
Safari Pet Products DSFW421R Rubber Dog Curry Brush
Whippets do not shed a lot, and they have a very thin coat. Thus the brush you go for should have soft bristles. That is why this curry brush from Safari Pet makes it on our list. The brush is specially made for dogs with sensitive skin.
Since whippets generally do not like water, you need to improvise and try to make the experience enjoyable for the dog. That is where this brush comes into play. Since it is made from soft rubber bristles, your dog will feel like it is getting a massage.
Due to the whippet's sensitive skin, you cannot use a brush with tough bristles. You will end up irritating it and even causing cuts and sores. With this brush, you do not need to worry about this. It will remove the tiny hair your whippet sheds effectively without harming its coat.
One disadvantage of rubber brushes is their weak grip. However, Safari ensured that their brush is easy to handle by ensuring it is sized appropriately and has anti-slip grips.
Another thing we liked about this brush is its versatility. You can use it for your day to day dry brushing or utilize it when you finally decide to bathe your dog. It is particularly great for scrubbing shampoo into your dog's skin and hair.
Pros
It has soft bristles
Easy to use
The brush has an excellent grip
It is versatile (Can be used for both dry and wet brushing)
Cons
Some hair might collect on the brush
Safari Pet Products DSFW421R Rubber Dog Curry Brush, Assorted Colors
RUBBER CURRY BRUSH FOR DOGS: This rubber dog brush adds sheen to your dog's coat and massages the skin
DOG GROOMING TOOLS: Made from soft rubber and ideal for use with small dogs, medium dogs and large dogs
DOG BRUSH: This dog brush for dog grooming removes loose hair
SAFARI: The brand trusted by pet owners for grooming products, including small dog clippers, dog toenail clippers, cat claw and nail clippers, nail grinders, cat brushes for grooming (including de-shedding tools similar to the Furminator)
International products have separate terms, are sold from abroad and may differ from local products, including fit, age ratings, and language of product, labeling or instructions.
RUCACIO Dog Toy Dog Toothbrush Stick
No one likes a stinky breath, regardless if the perpetrator is a sweet, adorable whippet. Accumulation of bacteria due to food remnants can cause your dog to have bad breath and lead to diseases and build-up of plaque and tartar. That is why you must include teeth brushing in your grooming regiment.
That said, I don't think most dogs will politely oblige to an after-meal brushing system like us humans. That is why you need to buy this dog toothbrush from Rucacio.
The best thing about this product is that your dog will perceive it as a toy. Given how playful whippets are, I don't think you will have a hard time getting used to this toy.
The product is made from 100% natural rubber and is infused with a cream flavour that ensures your dog will keep chewing on it every chance it gets.
Also, the rubber is very soft, and you will not have to worry about it hurting your dog's teeth. Additionally, this brush's bristles are aligned to ensure they clean plaque off any nook and cranny.
Lastly, you do not have to squeeze in toothpaste each time you want your dog to use the brush. This is because it comes with a self-dispensing mechanism that allows a small amount of toothpaste to come out from the small holes. 
Pros
The toothpaste is self-dispensing
It is also a chewing toy
Easy to use
Made from 100% natural rubber
Cons
Aggressive dogs can chew crush it
Sale
RUCACIO Dog Chew Toys, Tough Durable Dog Toothbrush Toys, Outdoor Interactive Dog Toys Dogs Dental Care Teeth Cleaning Toy, Puppy Dog Birthday Gifts
【Satisfaction Customer Service】- If you meet any questions or suggestions for this dog toy, please feel free to contact us: [email protected]'S vision is to be a great and reliable companion for every customer whenever and wherever.
【Unique Chew Design】Made of different molar bumps, these dog toothbrush are designed to brush the teeth, the serrated grooves help to clean tartar in the back teeth more effectively, provide months of teeth cleaning and playing fun. Adding butter or peanut butter will increase dog's more interest.
【Problems Solve】Our newest interactive dog toy helps dogs relieve their stress, depressions and separation anxieties which might make them tear up furnitures or destroy personal belongings. And we can play this interactive dog toy with our dogs to keep them active and healthy.
【How to Use it】 First, squeeze toothpaste or your dog's favorite food to the grooves, then let dogs chew the dog toys within 15 mins under supervise. Clean it with water and detergent after chewing. Note: our medium dog toys is suitable for 20-40lbs dogs, AGGRESSIVE CHEWER or LARGE BREED DOGS need to choose our Large dog toys.(Large size, fits 30-90lbs).
【Soft & Durable Dog Toy】Chunk outdoor dog toys around the yard and it has a good bounce, fun enough that high energy dogs love tossing it around as when it kind of bounces; Also nice and durable for some tug-of-war; Ideal for getting teeth clean but also helping to release stress.
FAQ's
How Often Do Whippets Need To Be Groomed?
Due to their build (short hair and thin coat), whippets do not require a lot of grooming. Just bathe it after 4-6 weeks, clean its ears weekly, and brush its teeth daily.
However, you might need to wash your dog if it got too excited out in the field and got dirty. Too much grooming can actually harm your whippet.
For example, you should avoid shaving it unless it has a vet appointment that mandates it. This is because their coats are thin, and shaving can expose them to cold and even irritate the skin.
It is also very easy for you to cut or scrape its skin leaving them susceptible to infections. So for whippets, keep the grooming to a bare minimum. 
Will My Whippet Enjoy Being Groomed?
The straight answer for this is most likely not. While whippets' behaviour can vary, most of them do not enjoy getting their nails clipped, they hate water, and they will definitely not enjoy you cleaning their ears.
However, this will be influenced by the routine you use. If you have been grooming your dog since it was a puppy, it will get used to it. However, if you have just started or maybe adopted a new puppy, you need to be patient with your dog.
Lastly, when grooming your dog, for example, clipping its nails, ensure you do not injure it. Studies show that dogs do not enjoy nail clipping due to previous painful experiences.
Does Grooming Hurt My Whippet?
For most parts, grooming does not hurt your dog. Nonetheless, if it is not done correctly, you might injure your dog to the point that it will need to visit the vet.
For instance, if you clip its nails wrong, you can cut your dog, and that cut can get infected.
Another way you can hurt your dog is by using faulty products.
For example, if you use the wrong shampoo, you will end up irritating your dog's skin. To avoid hurting your whippet, use the right products and follow the necessary safety measures. 
Do Whippets Have Sensitive Skin?
Yes, whippets have very sensitive skin, which puts them at risk of developing skin problems.
Therefore, when grooming them, ensure you use hypoallergenic shampoos and always thoroughly disinfect the products you use, for instance, nail clippers. 
Final Thoughts
When it comes to grooming, whippets are low maintenance. You do not need to do a lot to keep them looking great. However, due to their sensitive nature grooming them the wrong way can cause more harm than good.
Therefore, ensure you use the appropriate products and be extra careful not to hurt them. 
Other Popular Posts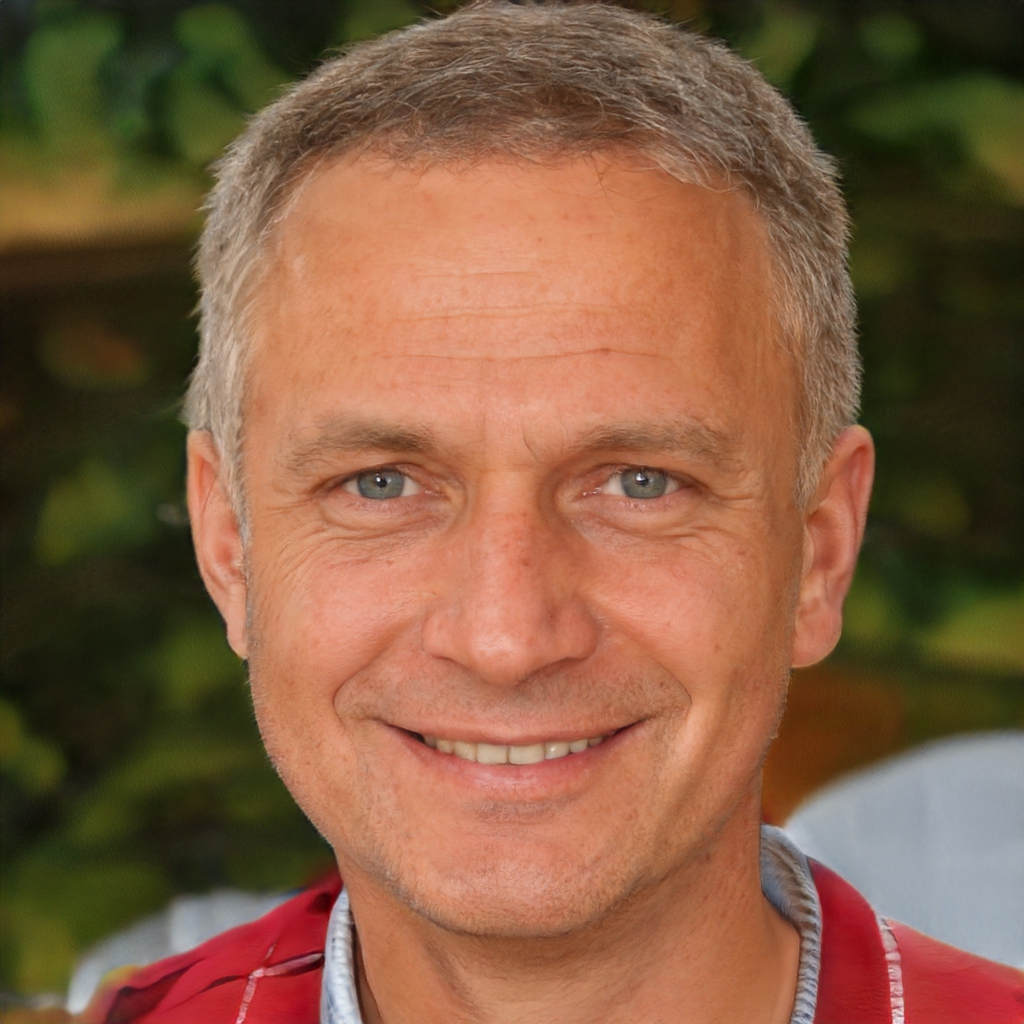 Hello. I'm Luke- the founder of WhippetCentral. I'm somewhat of a whippet nut and have been for most of my life. In that time, I've owned and raised numerous whippets. Bonnie is my latest girl; she is currently eight years old and keeps me very busy! Understanding the need for whippet-specific content, I decided to create this blog to share what I have learned and to share my expertise regarding owning and raising whippets – the right way!
Last update on 2023-09-17 / Affiliate links / Images from Amazon Product Advertising API