We're an affiliate
We hope you love the products we recommend! Just so you know, we may collect a share of sales or other compensation from the links on this page. Thank you if you use our links, we really appreciate it!
I'm sure you have seen numerous pictures or videos of how adorable whippets can be. They are cheerful, friendly, cute, and very intelligent. However, those pictures and videos do not tell the whole story.
These dogs are very sensitive both physically and emotionally. Therefore, you need to be ready to cater to their needs, which can be very demanding.
Nonetheless, you should not be discouraged from owning a whippet. Their sensitivity and the effort you put into raising them, make them one of the best pet dogs you can have.
Due to their body size, character, and physical characteristics, there are several essential products every whippet owner needs.
Some Of The Must-Have Products Include
Coat: Whippets have a very thin coat and do not have a lot of fur. Therefore, it is easy for them to get cold. That is why you will see it trying to sit on the bed or couch to stay warm.
They also have very low body fat, which makes it hard for them to retain heat. When they are cold, they tend to shake a lot to try and warm up their muscles.
Another reason why they need extra clothing is due to their general dislike for water. Most whippets do not like to shower, get rained on, or swim.
Therefore, you might need to buy a waterproof harness coat to protect them from the weather. The good news is that whippets are fashionistas and will pull off any look like a runway model. 
Dog bed: Whippets are couch potatoes. They can go from being all jumpy in the field to lounging on the couch for hours. This is not such a bad thing since whippets don't shed a lot of fur.
Regardless some of you might not want to deal with the hassle of removing those excess hairs from the seat, no matter the quantity. That is why you need to have a dedicated bed for your whippet. It will not only keep them comfortable but also warm during those cold evenings.
Special food: As we had stated earlier, whippets are very sensitive. That is why you have to be careful about the food you feed them. They have sensitive stomachs and can develop severe allergies.
Due to their high bursts of energy, whippets tend to require a high protein and fat diet. An active adult whippet needs around 894 kcal on average each day.
This is because they are lean and have a very high metabolism rate compared to other dogs. One other thing whippets are 'scavengers' they will eat almost anything they find lying around.
Therefore, be sure to hound-proof your kitchen surfaces to prevent them from accessing food that may be harmful to them. 
Dog Training Whistles: Due to their temperament, training whippets is never easy. In some sense, whippets resemble cats and have a "what is in it for me attitude". This is because they are independent thinkers and will not go out of their way to praise you.
They can actually manipulate you by displaying passive resistance, such as refusing to move. Talk about a dog with an attitude! That is why you must be consistent in how to train them.
A training whistle can be effective in such instances. However, they also respond to encouragement and praise. 
6 Essential Products Every Whippet Owner Needs
Image
Product
JOYELF XLarge Memory Foam Dog Bed
Ginger Ted Shower LITE Lightweight Waterproof Greyhound Coat
Julius-K9, 16IDC-P-M, IDC Powerharness, Dog Harness
Pedigree Mega Box - Dog Treat Multipack
ChuckIt! Sport Dog Ball Launcher
Image
Product
Ginger Ted Shower LITE Lightweight Waterproof Greyhound Coat
JOYELF XLarge Memory Foam Dog Bed
As we had stated, earlier whippets are couch potatoes. They always like lazing around the couch and getting cosy. If you do not want your dog on the couch or bed, it might be best to buy its own bed.
However, you can't pull out your credit card and buy the first dog bed you land on; it has to be specific to a whippet's needs, for example, this bed from Joyelf.
This JOYELF Xlarge Memory Foam Bed is designed to be as comfortable and warm as any dog bed can be. Remember, whippets are susceptible to the cold. This bed is made from the highest quality material to ensure that regardless of how hyperactive your dog is, it won't tear it down.
Also, the bottom is lined with rubber particles that prevent it from ever sliding when your dog is playing on it.
The base is made from solid memory form for extra comfort. It also helps promote healthy joints and bones by providing incredible support. We also like this bed because it is great for elderly dogs, those recovering from an injury, or those with conditions such as arthritis.
This is because it has soft and comfy padded pillows that will protect your whippet's neck and backbone.
Lastly, you do not have to worry about dirt accumulating on the bed. This is because the cover is removable and is machine washable. 
Pros
It is machine washable
Can help elderly dogs and those with arthritis problems
Easy to maintain
It can comfortably fit multiple small dogs
Cons
The sides are not very firm
It is a bit expensive
Sale
JOYELF XLarge Memory Foam Dog Bed, Orthopedic Dog Bed & Sofa with Removable Washable Cover and Squeaker Toy as Gift
HIGH-QUALITY MATERIALS: 1.Solid Memory Foam base for perfectly to your pet's body for maximum comfort. 2.Memory Foam using flame retardant material. 3.The Bottom Material of the dog bed comes with built-in nonslip rubber backing and waterproof coating. 4.Inner waterproof cover perfect for senior dog with occasional accident. 5.The fabric offers unmatched warmth and comfort; 6.The bolster is filled by PP cotton generously which is relax breathable and good resilience.
BETTER DESIGN:1.The base high-density memory foam can provide the ultimate sleep experience with superior overall comfort and to last.2.The bottom is lined with to prevent the bed from ever sliding around.3.Soft&Full comfy contto-padded Bolsters surround a whole circle can protect your pet's neck, relieve the neck caused by fatigue and discomfort.4.The hidden zipper of this orthopedic dog bed makes the product look better.5.Waterproof internal liner to protect memory foam from liquids.
EASY To CLEAN and MAINTAIN: 1.Removable cover is machine washable; 2.Easy to find & clean &remove hair; 3.Liner waterproof protector.
GIFT:Squeaker toy as gift(Bone shape)
SIZE: Measuring from outside of bolster 102 x 77 x 23cm. Measuring from inside of bolster 81 x 56cm. The memory foam base 95 x 65 x 7.5cm. Ideal for Medium to Large size dogs and also great for multiple smaller dogs.Can easily hold up to 100lbs.
Ginger Ted Shower LITE Lightweight Waterproof Greyhound Coat
Whippets are very lean; thus, they easily get cold. Also, they generally hate water. That is why you need this Ginger Ted shower harness, which is both waterproof and windproof. This harness is designed using high-quality materials that are meant to ensure your dog remains warm, dry, and clean. Just what a whippet needs!
The exterior layer is made of a tough fabric that is breathable despite being waterproof. To ensure extra warmth, the coat's interior is lined with warm fleecy fur. 
Also, you do not have to worry about it fitting your dog. This coat is particularly ideal for lean-bodied dogs such as whippets and greyhounds. It has a deeply contoured shape and is also darted at the end to ensure it fits perfectly. In addition, it has adjustable body straps to ensure it fits perfectly on your dog regardless of its size. 
Whippets tend to play around especially chasing anything that runs. That is why Ginger Ted ensured that the coat has reflective piping. This is meant to make your pet visible when it is dark, foggy, or dim. 
The coat also has a harness slot. Due to their high bursts of energy, whippets can make an unprovoked sprint. Given their speed, I don't think you can catch up. As such, whenever you're working your dog, ensure that you utilize this harness slot. 
Pros
It comes with an adjustable strap
It is custom-designed for dogs such as greyhounds and whippets
100% windproof and waterproof
It is breathable
Cons
Its price is relatively high
The harness slot is slightly misplaced
Ginger Ted Waterproof Lightweight Greyhound Whippet Lurcher Dog Coat - size 18"/46cm Cherry Red - for sighthounds, lightweight lining, reflective piping, jacket raincoat style
WATERPROOF & VERY LIGHT - Ginger Ted ultra lightweight waterproof sighthound shaped dog coat designed to keep your pooch dry, comfortable and clean. Ideal for wet and mucky conditions or wear over a warm fleece for colder temperatures.
DESIGNED TO FIT SIGHTHOUNDS & NARROW BUILD DOGS - with rear shaped darts, adjustable fitting and a contoured narrow pattern, these coats will fit Greyhounds, Lurchers, Whippets, Galgos, Podencos, Sulukis and narrow build dogs. For standard dogs (ie terriers, spaniels, labradors etc), dachshunds (and all short-legged dogs) and barrel chested (ie pugs, frenchies and bulldogs) please see our separate coats for these breeds.
QUICK & SECURE FASTENING - fully adjustable front and body fastening allows you to quickly wear and remove the coat without frustrating your dog. Strong grip, hook & loop fasteners ensure a safe and secure fit.
REFLECTIVE PIPING & EXTENDED NECK WITH LEAD SLOT- be seen safely at dusk and at night with piping that reflects light such as car lights and street lamps. For extra rain protection wear the extended neck up with a slot to easily attach a lead.
SIZING - full measuring and size guide in the product images. Please measure along the back of your dog from the base of the neck (where a collar would sit) to just where the tail starts. We offer sizes from the small (ie Italian Greyhound) to the very large (ie large Galgo).
Julius-K9, 16IDC-P-M, IDC Powerharness, Dog Harness
A harness is a must-have if you are a whippet owner. If left unattended to this, dogs can go from zero to flash speed in seconds. Due to their weight and chest size, most harnesses in the market do not fit whippets. However, this harness from Julius-K9 is perfect for any whippet owner.
This particular product is suitable for dogs with a chest circumference of 49-67 cm and weight ranging from 7-15 kg. These dimensions are suitable for most whippets. However, we recommend you counter-check your dog's size before you make a purchase. The good news is that it comes in different sizes.
We had mentioned earlier that whippets are sensitive. With this product, you will not have to worry about that as it is made from anti-allergenic materials. It is also breathable to ensure maximum comfort for your dog. 
To give you more control, the buckles are thoroughly tested and checked to ensure they do not break even under extreme pressure or weather, for example, winter. You also have the option to independently fix both the handle and the steel ring or both at the same time. This ensures that your dog does not get stuck- which is very important for hunting dogs such as whippets.
Lastly, to ensure safety for your dog, the harness is fitted with reflective edges that keep your dog visible at all times. 
Pros
Perfect size for small framed dogs such as whippets
It has a water repellent cover
It comes fitted with reflective edges
It has interchangeable phosphorescent hook and loop patches
Cons
It can be a little bit tight, leading to sores
Sale
Julius-K9, 16IDC-P-M, IDC Powerharness, dog harness, Size: S/Mini, Black
Size: Chest circumference: 49-67 cm, Weight of the dog: 7-15 kg. For more products please visit our Amazon Storefront
Professional control for urban walks: IDC Powerharness is your dog harness for bustling days, early morning walks, and getting around safely. It is a harness you can fit in one move and count on when you need it
Interchangeable hook and loop patches: You can choose from countless different patch options to express your dog's personality, mood, or to display useful information on your harness
Sturdy construction for everyday use: The handle atop the harness allows you to control your dog with confidence. Reliability and durability are guaranteed by the shatterproof buckle, and the use of first class materials. The reflective elements of the harness ensure good visibility, and the first class lining provides comfort.
One-click fit for daily use: To make your bustling days go smooth, the harness can be fitted in a single move
Pengxiaomei Waxun 2 Pcs Professional Dog Whistles
Whippets are a bit hard to train. This is because they have a 'what's in it for me' attitude. This means that you have to be assertive and consistent during training. A whistle like this one from Pengxiaomei Waxun will help you pass different commands to your dog effectively.
The package comes with two high-quality whistles, all made from high-quality plastics to last you a long time. If you are new to training, it can help you do basic training such as teaching your dog to sit, lay down, or paw. 
This whistle produces a unique sound that your dog will easily recall. They are particularly great when you are out and about, for example, taking a walk. This is because whippets' behaviour is a bit unpredictable.
You might be walking, and all of a sudden, it is chasing a rodent it just saw cross the road. Once you blow this whistle, your dog will react to the command you give.
However, you have to be very patient with whippets. Combine the use of this whistle with constant praise and encouragement since they respond positively to that. The good news is that the sound that this whistle produces is not that strong, and your puppy won't view it as being harsh. They might enjoy it. 
Pros
The sound is not so strong
They are cheap
Cons
The sound might be too low for some dogs to respond to
No products found.
Pedigree Mega Box – Dog Treat Multipack
What you feed your whippet is very important. Despite their size, they can be heavy feeders. This is because they use a lot of energy running and playing. However, you need food with carefully assorted and nutritious ingredients, such as these dog treats from Pedigree because of their sensitive stomachs.
Treats are important for whippets, especially if you want to train them. These treats are made from delicious ingredients that will give your dog a rewarding experience every time it is a good boy. They have a unique texture that most dogs enjoy. The exterior is a bit chewy, but the interior is packed full of flavour and juiciness. 
Pedigree ensured that the treats are filled with nutrients such as calcium for strong bones and teeth; it also has plenty of vitamins, minerals, and omega 3 to support your pet's healthy lifestyle.
Additionally, the treats do not contain any artificial colours or flavours, which tend to cause allergic reactions for most dogs. The exact ingredients include cereals, vegetable derivatives, minerals, vegetable protein extracts, meat derivatives, seeds, and herbs. 
For example, the components of these treats, Omega 3 and Vitamin E, help promote fitness and boost their immunity, respectively. Finally, the manufacturer Pedigree is known for its diligence and its dog-loving philosophy.
Pros
It contains no artificial flavours or colours
The flavour is great.
Low in fat and high in nutrients such as calcium and vitamins
Cons
It contains vegetable and meat derivatives 
Only ideal for adult dogs
Sale
Pedigree Multipack with 24 Rodeo Duos Chicken and Bacon Flavour and 4 Jumbone Beef and Poultry Flavour, Dog Treat Snacks, Mega Box
Pedigree Mega Box comes with two types of treats in one: Rodeo Duos and Jumbone, so your dog can enjoy all their favourite snacks when training or rewarding
Pedigree Jumbone dog treats combine a chewy outer with a flavour filled centre, while Rodeo Duos are succulent twisted chew treats that your dog won't be able to resist
Both treats in the selection box are low in fat and include calcium to help keep bones strong, so you can treat your canine with a delicious snack for good behaviour
Each treat comes with no artificial colours or flavours, providing your dog with only tasty nutrients, vitamins, minerals and Omega 3 to help support a healthy lifestyle
Items delivered: 780 g Pedigree Mega Box of dog treats with 24 x Rodeo Duos in chicken and bacon flavour and 4 x Jumbone in beef and poultry flavour, suitable for adult dogs of all sizes and breeds
ChuckIt! Sport Dog Ball Launcher
Play is very important for whippets. If you are not prepared for this, their high bursts of energy might wear you off. Also, due to their speed, you need to be very creative when playing with them. For example, if you throw a ball for it to fetch, it will only take seconds for your whippet to get it back to you.
That is why Chuckit created this ball launcher to throw balls further and faster enough to keep your whippet occupied. They are designed to make your playtime with your whippet as effortless as it can be for you while still entertaining your dog. 
It has a hands-free pickup to ensure you can lazy away and not have to deal with dirty hands. To ensure maximum comfort, it has an ergonomic rubber handle. This ensures you have a firm grip since it doesn't slide. It is also made from durable, flexible plastic, guaranteed to last you several years. 
The launcher can also fit different types of balls, from tennis balls to small squeakers balls. This is a must-have product if you want to cope with the energy levels of whippets.
Pros
Can throw balls 2-3 times farther than your average hand
It has a hand-free pickup mechanism
Cons
The placement of the chucker makes it hard to throw the ball accurately
Sale
Chuckit! Sport Dog Ball Launcher Fetch Dog Toy Ball Thrower With Small Tennis Ball, Small, 36cm
CHUCKIT BALL LAUNCHER: Elevate fetch with your dog with the chuckit, dog ball launcher, increasing the range and speed of your throw and exercising your dog in a fraction of the time
LIGHTWEIGHT & PORTABLE: Chuckit ball launcher for dogs measures 36 cm long, making it easy to take anywhere
HANDS STAY CLEAN: Launcher firmly grasps dog balls covered in mud and slobber for convenient pick-up without the mess, chuckit launchers and balls are tough dog toys designed for outdoor use
CHUCKIT TENNIS BALL INCLUDED: Chuckit balls for dogs are brightly coloured and easy to spot in tall grass, this chuckit ball launcher is also compatible with small chuckit ultra balls
ERGONOMIC RUBBER GRIP LAUNCHER: Featuring an ergonomic rubber grip, pet parents can comfortably direct the ball launcher for hours of interactive play
FAQ's
Are Whippets Different From Other Dogs?
There is nothing ordinary about whippets. These dogs are very particular both in their physical and emotional characteristics. u003cbru003eu003cbru003eThe most distinctive character about the breed is their high bursts of energy coupled with long hours of lazing around on the couch.u003cbru003eu003cbru003eThey tend to spend a lot of time on the couch to make up for the energy they used running around at high speed. u003cbru003eu003cbru003eThis means that you will need to have space and time to walk it or allow it to run around.u003cbru003eAnother more concerning issue that faces whippets is their sensitivity. u003cbru003eu003cbru003eTo begin with, they have a very sensitive temperament and do not adapt well to sudden changes. They also tend to respond more positively to praise and encouragement.u003cbru003eu003cbru003eu003cbru003eThey simply won't go out of their way to please you when it comes to physical sensitivity. Whippets are susceptible to allergies both from what they consume and what comes in contact with their skin. u003cbru003eu003cbru003eThis is because they have a very thin coat, and their skin is super sensitive. 
How Should I Prepare For Being A Whippet Owner?
Owning a whippet is one of the best decisions you can make. However, you have to be adequately prepared and know what it really means to own this dog. It might take a bit of effort, but we can promise you it will be worth it in the end.u003cbru003eu003cbru003eu003cbru003eOne of the most important things you have to be prepared to deal with is the dog's sensitive nature. As we have stated above, these dogs are very sensitive in most aspects.u003cbru003eu003cbru003eu003cbru003eTherefore, they require you to be very patient and careful. Be cautious of how you train them, what they eat and what comes into contact with their skin.u003cbru003eu003cbru003eu003cbru003eOne last thing, owning a whippet is like registering for a gym membership. You need to be aware that you have to be capable of dealing with their energy levels. 
Do Whippets Love To Play?
Whippets love to play as much as they love to rest. One moment they will be filled up with energy; the next, they just want to idle on the couch. u003cbru003eu003cbru003eHowever, when it is playtime, they love every bit of it.
Final Thoughts
Whippets are a unique breed of dogs. It is very rewarding to own them. It would be best if you also were ready to deal with their particular needs.
However, if you buy the above products, you have some of the basic things you need to handle these amazing dogs' emotional and physical nature. 
Other Popular Posts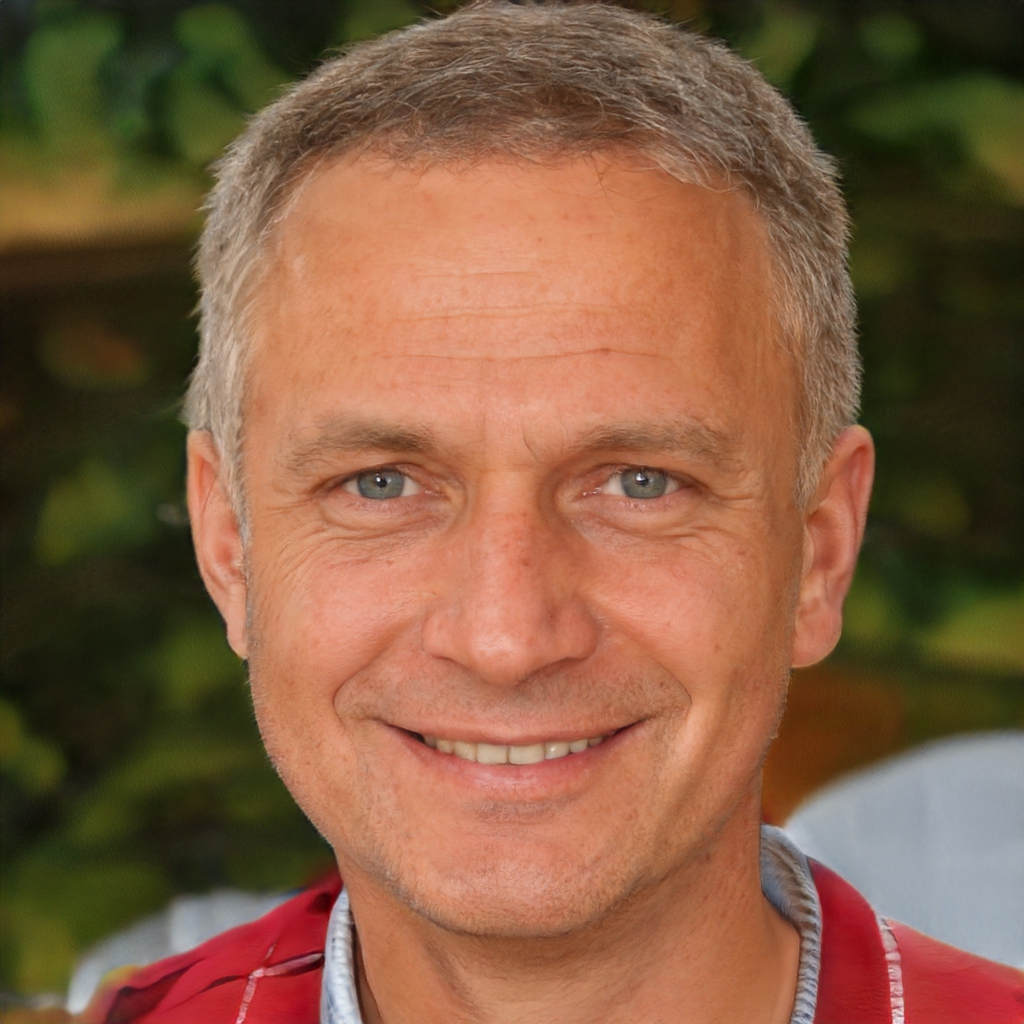 Hello. I'm Luke- the founder of WhippetCentral. I'm somewhat of a whippet nut and have been for most of my life. In that time, I've owned and raised numerous whippets. Bonnie is my latest girl; she is currently eight years old and keeps me very busy! Understanding the need for whippet-specific content, I decided to create this blog to share what I have learned and to share my expertise regarding owning and raising whippets – the right way!
Last update on 2023-08-28 / Affiliate links / Images from Amazon Product Advertising API