When choosing between a collar or harness for your whippet, you can come up against a few obstacles. That beautifully slender appearance can make purchasing a collar a bit of a difficult purchase. With a head far more slender than the neck, a regular collar will just slip right off, as, for a harness, the whippets' unique body shapes mean it can take a little bit of figuring out to find a comfortable fit for your dog.
So should you use a collar or a harness on a whippet? You can use either a collar or a harness on your whippet; both can work well. If you prefer the look of a collar, and your whippet is calm and composed, then a collar may suit. However, if your whippet is a little feisty, tends to pull, or is generally hard to manage, you may need the all-around control of a harness.
Regardless of which you choose, it's important to ensure you are choosing a collar or a harness that is suited to whippets.
Still not sure which walking restraint to go with?
I get it, it can feel like a big decision.
Especially if it's for a brand new puppy. You want to get everything right.
Keep reading and we'll dive deep into whether a harness or a collar is best for your whippet.
What Is The Difference Between A Collar And A Harness?
A collar is a small strip of material that is secured around the neck of your dog, whereas a harness wraps around the body of your dog. Collars are generally more suited for short walks, or quick steps outside thanks to its convenience, whereas a harness is more suited to longer walks thanks to its security. Especially if your dog is a puller.
Both of these leash attachments are very different and serve different purposes.
When it comes to decking between a collar or a harness you want to make a decision that's best for the comfort of your dog.
Harnesses have become more popular in recent years thanks to the misconception that they are more comfortable for your dog, when in fact they aren't. They are pretty bulky in some cases, and their coverage means there's more material to annoy your dog.
However, they are far more secure than a collar. They are also great for dogs who pull as they don't put pressure on the dog's trachea and neck.
The same goes for brachycephalic breeds, dogs that typically have flatter faces and respiratory issues, the use of a harness on these types of dogs takes the pressure off their already very compromised airways.
But that's not a Whippet now, is it?
Many people find that harnesses also reduce the pulling their dog does during a walk, although this is not always a given. So don't rely on a harness alone to correct your dog's bad walking etiquette.
Now it might seem that I'm anti-collar at this stage but I'm not.
Collars are very handy in their own right.
They are super convenient as they are far quicker and easier to put onto your dog than a harness. They also always have a place for an ID tag, many harnesses don't have this option. 
But it's true, collars are the lesser of the two. They aren't suitable for dogs who pull, dogs with medical conditions that affect their neck, throat, breathing, spine, and a myriad of other conditions.
This is why they shouldn't be used with toy breeds such as Chihuahuas, Italian Greyhounds, Maltese, and Toy Poodles. 
Or equally, dogs such as the Bulldog, Pug, and Boxer. Thanks to their flatter faces and compromised airways, they really shouldn't have a collar as their leash attachment as this can cause significant issues and injuries.
Is A Collar Or A Harness Better For A Whippet?
Both Collars and Harnesses can work; what is better will ultimately depend on your whippet, their size, and factors such as their general behavior and temperament. That being said, thanks to their beautifully unique body shapes, many owners choose to go with the safety of a harness.
Whippets have very deep and broad chests and yet their heads are incredibly narrow.
This can make choosing a harness or a collar a very difficult endeavor.
This misbalance in their physiology can make it very easy for Whippets to slip out of regular harnesses and collars. This isn't that helpful considering their prey drive can be very high.
You can choose a collar, but you will need to ensure that it is a collar specifically designed for a whippet.
Traditional collars can easily irritate the neck of your whippet and in the case where something catches their eye and he lurches forward – as I said, this breed has a very high prey drive and squirrels are hard to resist – they can damage their long, elegant necks.
So if you do decide upon a collar you will need to source one that is designed for whippets.
Harnesses are the more popular option for this breed and much like when choosing a collar, you need to keep in mind the shape of a whippet when purchasing a harness.
You'll need one that supports your whippet, keeps him as comfortable as possible, and, most importantly, one that he is unable to slip loose from. 
The harness tends to be an all-round choice for using on a whippet.
There's no fear that your dog will hurt himself if he catches sight of a rabbit and tries to take off while you are holding on to him.
You're also reducing the risk that your angle little pup will be able to wriggle loose as most harnesses wrap around the full body of a dog. Providing more security when you are out and about on your walk.
Should You Use A Collar Or A Harness On Your Whippet?
There are a few situations when a collar or a harness may be a more suitable choice for your Whippet such as just walking from your house to the car versus going on long walks. 
When To Use A Collar
Collars are very convenient to use and if you've bought a collar purposely designed for a whippet, it's perfectly acceptable for your whippet to wear it most of the time. 
I suggest that even if you use a harness as a walking restraint your dog should always wear a collar with an ID tag as well.
Just because your whippet is wearing a harness doesn't mean they will never escape. 
Collars are also great for clipping on their lead if you are just popping from your house to the car and you don't plan to go on any extensive walks.
Just remember that, much like yourself, your whippet won't like wearing something on his neck 24/7, and it is always a good idea to give them a break from collar wear every now and again.
When To Use A Harness
The harness should be your major walking tool. They reduce the risk of injury and Houdini-like escape antics. So they are the perfect tool for keeping both you and your whippet safe.
Harnesses are also great for keeping your dog restrained in the car, especially if it's illegal to travel with your dog in your vehicle unrestrained in your area.
However, unlike collars that can be kept on your dog most of the time, harnesses must be removed after walks. 
They can traps dirt, sweat, and debris between your dog's fur and skin and the harness itself. So it's important to remember to remove it. They can also become uncomfortable if your dog is forced to wear them for a very long time. 
Considerations When Using A Collar Or A Harness
There are many things you need to consider when purchasing and using a collar or harness for your whippet. Such as, choosing the correct designs, good quality products, and using the products properly. Otherwise, you may risk a very uncomfortable dog and a product that actually doesn't work.
As said before, the unique shape of a whippet, with its deep chest, wide neck, and very narrow head means they need harnesses and collars that are designed specifically for them. 
Collar Considerations
First, we'll start with the collars. There are a few varieties of collar styles that work perfectly for this dog breed.
Fishtail whippet collars and martingale whippet collars are two of the most popular collar styles for whippets. 
The fishtail whippet collar has a wider midsection that is more often than not padded for comfort. This wider part is meant to rest on the throat area of your whippet which means it doesn't injure the windpipe or cut off the blood supply. It doesn't affect their breathing or damage your whippets' fur and skin. These types of collars also feature a fairly traditional buckle so they are very easy to use. 
Martingale collars are very similar in that their midsection is wider than the rest – although the midsection of a martingale collar covered at least 2/3 of the collar length. However, they have a rather nifty loop feature. Instead of regular buckles, this collar has two connecting loops, one that is larger than the other, and when your whippet pulls they work together to tighten the collar, reducing the risk of escape. This design means that most of the time, this collar sits fairly loose around your dog's neck except for when it's needed to be tight. 
Harness Considerations
As for harnesses, you will need to choose a harness that's design works for your whippet.
You'll want it to have multiple points of adjustments so you can be sure you have the perfect fit for your dog.
Whippets are very lean, muscular dogs, with very little fur. So you'll need to get a harness that is well padded for comfort as they don't have extra layers of fat and fur that other dogs do.
General Considerations
Size
Regardless of whether you choose a harness or a collar, you will want to ensure that you purchase the right size. 
Too small and it will be uncomfortable and sore for your dog, causing more issues than it solves.
If it is too large this can also cause accidents but also regardless of whether it is suited for a whippet, your dog will easily escape and the last thing you will see is him running off into the sunset after Peter Rabbit and his pals. 
Quality
Purchasing the best quality product you can is also important.
You can go cheap and cheerful but the product may not work as well and it probably won't last as long either.
Good quality means you will be able to rely on your collar or harness to do its job properly. Keeping both you and your dog safe.
What Collar Or Harness Should I Buy For My Whippet?
As long as you are purchasing a collar or harness that is suitable for your whippet and of good quality there are no specific brands you should look for but if you want my suggestions I don't mind giving them.
If you want to purchase a harness for your dog I would highly suggest the RuffWear harness.
These harnesses are perfect for active dogs. They have four points of adjustments, some designs even have five, which means you can make a really secure fit for your whippet.
The padded chest and belly straps mean there is also no harsh rubbing against your dog's skin.
You can get one on Amazon for a great price:
RUFFWEAR Front Range Dog Harness, Adjustable Comfortable Padded Everyday Walking Harness, 2 Lead Attachments, Reinforced Front Clip Webbing & Strong Metal V Ring, Red Sumac, Medium
Lightweight and durable Ruffwear dog harness made for all-day outdoor adventures and designed for easy attachment and removal. Suitable for Medium dogs (girth measurement 27-32 in/69-81 cm)
With 2 lead attachment points and reinforced webbing at chest to resist pulling, giving you additional control which makes this ideal for everyday walks and training
Foam-padded strips across the chest and belly provide equal load distribution and comfort when running, walking, or resting
Find a customisable fit with 4 convenient points of adjustment for full range of motion and an easy access ID pocket for safe and quiet storage of your dog's tags
Bright and visible fabric harness with reflective trim helps your dog stand out against any landscape day and night
If you're looking for a martingale collar, then this one from The Trendy Whippet is perfect. Made from a robust yet comfortable woven material. This collar should last a long time while keeping you and your whippet safe.
No products found.
As for fishtail collars, this one from BBD is made from super soft leather so it's bound to have really good lasting wear in it.
It features a traditional buckle and is also available in a wide variety of colors. 
It's obvious that regardless of whether you decide to go with a harness or a collar for your whippet.
As long as it is sturdy, comfortable, fits well, and does the job you really can't go wrong.
Whippets, aside from their rather fussy body shape, are relatively low maintenance dogs and with the correct leash attachment, you'll be able to enjoy some truly wonderful walks for many years to come.
Related guides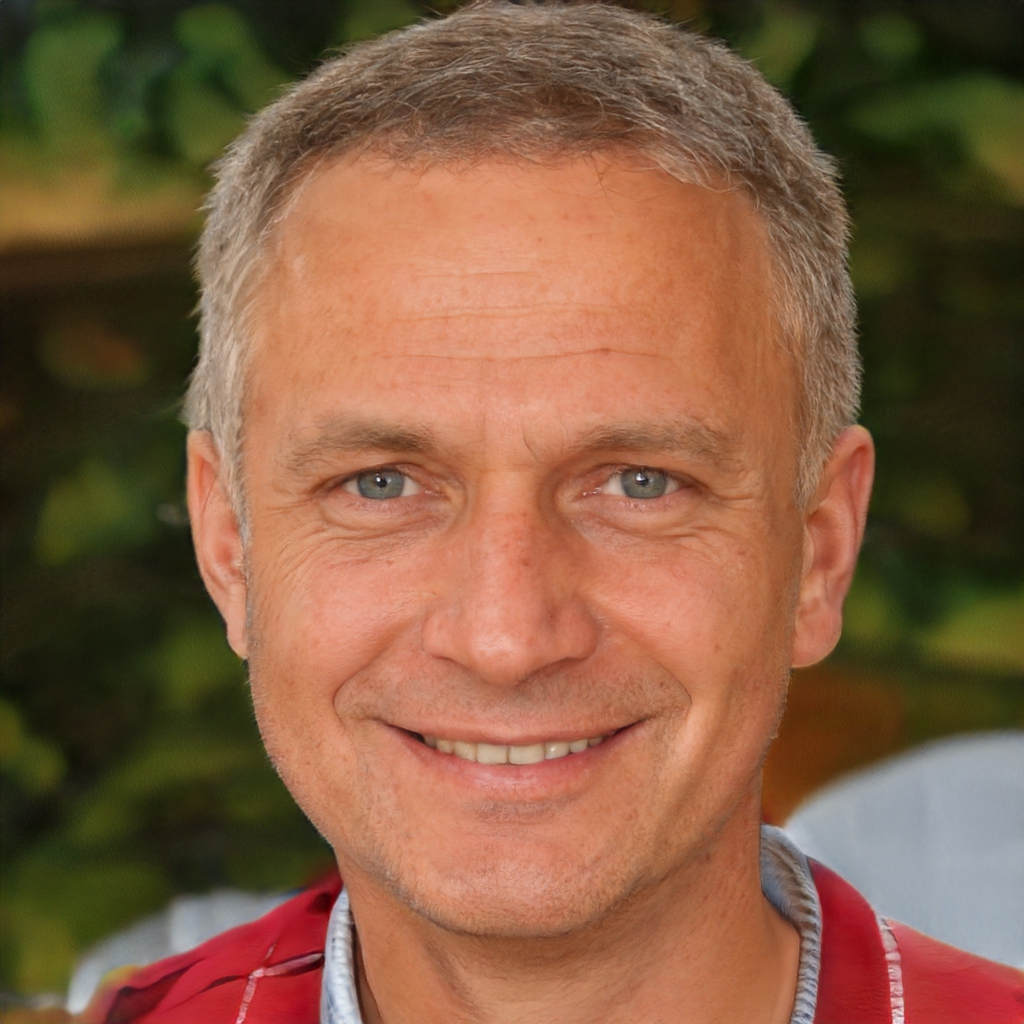 Hello. I'm Luke- the founder of WhippetCentral. I'm somewhat of a whippet nut and have been for most of my life. In that time, I've owned and raised numerous whippets. Bonnie is my latest girl; she is currently eight years old and keeps me very busy! Understanding the need for whippet-specific content, I decided to create this blog to share what I have learned and to share my expertise regarding owning and raising whippets – the right way!
Last update on 2023-11-14 / Affiliate links / Images from Amazon Product Advertising API