We're an affiliate
We hope you love the products we recommend! Just so you know, we may collect a share of sales or other compensation from the links on this page. Thank you if you use our links, we really appreciate it!
A healthy whippet is a happy whippet! If you want your whippet to be healthy and in good shape, you have to feed it correctly. You are probably wondering what the best foods to give your pooch are. If that is the case, then worry no more because you are in the right place.
Whippets maybe lazy couch-potatoes while in the house, but they got mad energy when it comes to playing. They are known to be apt racers too. Therefore, they require a significant amount of energy every day, and this can be obtained from dry dog foods.
The right diet will strengthen the bones and teeth of your greyhound as well as maintain a stable weight. No matter how much you love to spoil your pooch, be careful not to overfeed it- whippets are not exempted from obesity. I am pretty sure you do not want your whippet to grow overweight under your care.
In a hurry?
If you're in a hurry and don't have time to read the whole article, I've linked the best dry dog foods for Whippets below for you to find on Amazon. Rest assured we only choose the best products for our readers.
Best Overall – Bakers Adult Dry Dog Food
Best Budget Wet Dog Food – Pedigree Dry Food For Adult Small Dogs
Best Premium Wet Dog Food – Harringtons Complete Lamb & Rice Dry Dog Food
What To Look For In Dry Dog Food For Whippets
When shopping for dry dog food for your whippet, the following are the things you should consider:
Ingredients: Meat should be the main ingredient in the food. Most dog foods have chicken, beef, lamb, or pork as their primary ingredient. Proteins should make up 18-25% of the ingredients. The content of cereals such as wheat should be very low. Also, look to ensure that there are no artificial additives in the food.
AAFCO compliant: The best dog food is compliant with the Association of American Feed Control Officials (AAFCO). The AAFCO has established minimum nutritional standards that dog-food should adhere to. Before you purchase dog food, make sure it meets these standards.
Allergens: You should avoid foods that contain ingredients that your whippet may be allergic to. The most common allergens are dairy products, soy, and wheat.
Age Specifications: You should check the age bracket recommended by a certain brand before purchasing it. You do not want to feed your grown whippet puppy food. There are dry foods that are made for adult-whippets and others that are most suitable for pups.
Quantity: Ask yourself how much dog-food you need before you make a purchase. The amount may depend on the number of whippets you have, the activity level of the whippet, and also the age. You would need to buy a bigger bag for a young, energetic whippet than for an older dormant one.
Other Factors You Should Consider
Price: Always buy dog-food that is within your budget. Do not purchase one that is too expensive that it messes up your finances or too cheap that the quality is poor.
Quality: Good quality dog-food is that which has all the important nutrients that your whippet requires. It is also devoid of allergens and artificial additives.
Brand: The manufacturer is an important factor to consider when purchasing dry dog food. If you want the best dry dog foods for whippets, conduct your due diligence to determine the best brand. Normally, American brands are known to produce the best quality.
Why Dry Dog Food Is Great For Whippets
Dry dog food stands out over wet dog food because:
Dry dog food will exercise the teeth and gums of your whippet, making them stronger and healthier.
Dry foods are less costly than wet dog foods. What's more, they provide all the nutrients that your pooch would need even at their prices.
They are easier to store. As long as you keep them in a cool, clean environment, dry foods will remain in good condition for a long time. This makes them more convenient than wet foods.
Dry dog foods are easier to portion compared to wet dog foods. They also do not leave a mess during serving or as the whippet feeds.
5 BEST DRY DOG FOODS FOR WHIPPETS
Image
Product
Wagg Sensitive Wheat Free Chicken and Rice Complete Dry Dog Food
Country Values Greyhound Complete Dog Food
Bakers Adult Dry Dog Food
Harringtons Complete Lamb & Rice Dry Dog Food
Image
Image
Product
Country Values Greyhound Complete Dog Food
Pedigree Dry Food
If you want to have a healthy, good-looking whippet, then you should definitely consider the pedigree dry food. We all know how active these greyhounds can get- it is important to provide them with all the energy they would require to run and play around.
This nutritious food is complete and balanced, providing optimum nutrition for your pet. Vets and nutritionists were involved in the making of this meal to ensure that it contains all the necessary nutrients to enable optimal digestion.
Made with chicken and vegetable flavor, this food is particularly tasty, and it's guaranteed that your furry-friend will be looking forward to mealtimes!
They are small in size, making them easy to chew and swallow. You will also notice that the skin of your pet will become healthier and the coat shinier, making for a very handsome good boi! That is not all, your greyhound's bones and joints will become stronger-, and this is especially beneficial for a young hound that is still growing.
Pedigree dry food will also improve your furry buddy's oral health, as every time he chews on it, the teeth get cleaned and also become stronger.
If you are worried about additives, then you can relax: there are zero artificial additives in this meal. What's more, you get free delivery on your first order! Remember always to accompany the meal with fresh water. We do not want your greyhound to choke now, do we?
Pros
It has a chicken flavor that your whippet will love.
It is made with all-natural ingredients.
It has no additives
It is developed by nutritionists and vets
Cons
Wagg Sensitive Wheat Free Chicken and Rice Complete Dry Dog Food
You want to get this dry dog food if you are looking to have a happy, strong dog. It is perfect, especially if your puppy has digestive problems. For one, it contains probiotic MOS that aids the population of healthy bacteria in your dog's tummy.
Additionally, it is specially formulated without wheat to make digestion easy for sensitive tummies. With this, you can be sure that your furry buddy will have an excellent appetite, smooth digestion, and her(his) stool will be formed to perfection.
Flavored with chicken and yucca extracts, it makes mealtime worth looking forward to because of just how tasty it is. The yucca extracts also help with reducing flatulent odors.
This dog food is made with all-natural ingredients. Each ingredient used is good for something, and nothing extra has been added that your whippet does not need. As such, it has no added dairy or soya.
Also, it is devoid of artificial additives like colors and flavors. Wagg dry-food is suitable for a whippet of any size and age. However, remember to portion your pet if it is over-weight. An over-weight whippet is not a happy whippet. Always accompany the meal with enough fresh water.
Pros
It is wheat-free.
It contains no artificial additives.
It has probiotic MOS that aids in digestion.
It contains citrus extracts that will boost your whippet's immunity.
Cons
The quality is not top-tier.
Sale
Wagg Complete Wheat Free Chicken Dry Dog Food 12kg
1. PERFECT FOR SENSITIVE STOMACHS - Wagg Wheat Free is a natural, yummy meal for the more sensitive dogs out there.
2. NO ADDED WHEAT - Wagg Wheat Free is a complete adult dog food, that is specially formulated without wheat.
3. ALL NATURAL - We do not add any artifical flavours or colourings to our Wheat Free dog food.
4. IMMUNE SUPPORT - Added Vitamin E to help support your dog's immune system.
5. MADE IN UK - Wagg dry dog food is proudly made right here in the UK.
Country Values Greyhound Complete Dog Food
The Country Values dog food is possibly the best thing that you could do for your little greyhound. It is flavored with chicken giving it a taste and aroma that your pet will absolutely love.
 Furthermore, it is absolutely nutritious as it is complete and naturally balanced. It also contains 19% protein that supports muscle growth and strength. It is, therefore, perfect for a growing greyhound as it will help with his(her) growth and development. Adult racing greyhounds will also need this dry food for strength.
The food has zinc and biotins that improve the condition of the greyhound's skin and coat. Your pet will look very handsome in a shiny, smooth coat. Furthermore, it contains prebiotics that promote healthy and timely digestion. With this, the chances of your whippet experiencing tummy-related issues will be reduced by a big margin.
 Ingredients used to make the greyhound complete dog-food include cereals, meat, animal derivatives, vegetable derivatives, vitamins, and fibers. All the ingredients are natural, so there are no artificial colors or flavors.
At 15 kilograms, you will have enough to feed your greyhound for a very long time. If you have never used this dog-food before, it is advisable to introduce it over a period of one week gradually and slightly longer before you totally get rid of the older diet.
Once you have introduced the greyhound dog-food, feed the pet several times a day, accompanying it with water for each of those times. For the price, this product offers good value for your money!
Pros
It contains 19% protein that repairs the body and enhances growth.
It has prebiotics that helps with digestion.
It does not have artificial additives.
Cons
You cannot use it without freshwater as an accompaniment.
Bakers Adult Dry Dog Food
Do you want dog food that will keep your whippet healthy, happy, and strong? Then this is it! The Bakers Dry Dog Food will give your furry burry the much-needed omega 6 fatty acids to keep him strong.
A dog that loves racing needs a good amount of Vitamin D, which is also contained in the package. Vitamins D is essential for the development of strong, healthy bones and teeth. The Bakers dog food will enhance the whippet's digestive process with natural chicory, so you can rest easy knowing that your pet will have an easy time digesting and egesting the food.
The beef-flavored dog-delicacy will have your good greyhound excited about meal times as it is very tasty! Furthermore, it has an aesthetic value: your greyhound's coat will shine and smoothen up. This is largely thanks to the quality protein it contains, which enhances the body's condition.
This product is made with natural ingredients like cereals, animal derivatives, vegetable derivatives, fats, and fibers. Artificial additives are almost non-existent, so you can be sure that your whippet is getting all the nutrition he requires.
You are advised to feed your whippet on a daily basis. The number of times and the quantity will depend on a number of factors: the size of your whippet, their nutritional needs, weather conditions, physical conditions of the pet, and the level of activity.
You should adjust the feeding plan so that you maintain your greyhound at a lean and healthy body weight. The best part about this is that you will not be charged any delivery fees when you order for the first time.
Like all dry dog-foods, remember always to provide fresh, clean water every time you are feeding your pet.
Pros
It has a beef flavour that your whippet will love.
It is a source of omega 6 fats.
It contains Vitamin D, which is responsible for strong, healthy teeth and bones.
It has proteins that maintain good body condition.
It has value for your money.
Cons
You cannot use it without the accompaniment of fresh, clean water
The bag can be a suffocation risk to your whippet and young children
Sale
Bakers Adult Dry Dog Food Beef and Veg 14 kg, Packaging May Vary
100% Complete Complete dog food for adult dogs Perfect nutritional balance for all your dog's daily needs Made with Selected Natural Ingredients
Recipe using superfoods With Natural Spirulina Algae, known for its beneficial impact on intestinal health With spinach, a natural ingredient contributing to essential minerals
No added Artificial Colours, Flavours & Preservatives
Antioxidants to help support natural defences
Added quality protein to help support muscle strength
Harringtons Complete Lamb & Rice Dry Dog Food
Your whippet deserves natural food that is balanced, tasty, and wholesome. That is why you should purchase the Harringtons Dry Dog Food. At 18 kilograms, the bag has enough food for a whole month.
 The food is made with all-natural ingredients that consist of minerals, vitamins, fibers, meats, and vegetables that provide all the nutrition that your greyhound may need. It also contains a balanced combination of omega 6 and 3 that make for a glossy and smooth coat.
By eating this food, your whippet will look and feel happy. Furthermore, it contains citrus extracts that improve the immune system and, by extension, protect the pet from minor sicknesses. The yucca therein will reduce unpleasant odors that are caused by flatulence.
Note that Harringtons can be fed to a whippet of any age provided it is more than eight weeks old. You will not have to worry about digestive issues as the food does not contain dairy, soya, or added wheat.
Flavored with lamb and chicken, your whippet will always want more. However, remember to feed him according to his nutrition needs. At the end of the day, the whippet should be lean and healthy.
Serve it with fresh, clean water every time. Get your money's worth with the Harringtons Lamb and Rice Dry Dog Food today!
Pros   
It is a natural source of vitamins, minerals, and fibre.
It has both omega 3 and omega 6 that smoothens the whippet's coat.
It has no artificial additives.
Cons
It cannot be fed to puppies less than eight years old.
Sale
Harringtons Complete Dry Dog Food Lamb & Rice 18kg - Made with All Natural Ingredients
THE NATURAL CHOICE - At Harringtons, we believe every dog deserves natural food that's balanced, wholesome and tasty. From puppies to seniors to special diets, we make a range that's perfect for you
RICH IN LAMB - Harringtons Lamb & Rice Dry Dog Food 15kg is a complete adult dog food that has been carefully formulated using all natural ingredients to provide wholesome nutrition for your dog
NO NASTIES - The #1 ingredient in our dry dog food is meat, for a nutritionally balanced meal. And we never use artificial colour and flavours or added wheat
CARING FOR THE ENVIRONMENT - As part of our efforts to keep packaging to a minimum and help send less packaging waste to landfill, this pack is 100% polyethylene and can be recycled
MADE IN THE UK – Harringtons dog food is proudly made by ourselves right here in the UK and has been family run since 1923
FAQ's
Is Dry Dog Food Better Than Wet Dog Food?
We cannot categorically state that dry food is better than wet food. However, it has outstanding benefits over the latter.
Dry foods encourage dogs to chew their food, which strengthens their teeth. Also, they are so much easier to portion than wet foods. Dry foods are also more cost-effective as compared to wet foods.
Will Dry Food Sustain My Whippet?
Absolutely. You just have to ensure that it contains all the nutrients that your whippet needs.
Good dry dog food should have a protein content of 18% to 32% and a fat content of 8% to 22%. Dry foods also contain carbohydrates to provide your pooch with much-needed energy.
How Many Times Should I Feed My Whippet Per Day?
The number of times you feed your whippet will depend on a number of things; its nutritional needs, the weather, age, and level of activity.
Even though they are known to be skinny, whippets can get fat if overfed. Typically, adult whippets require two meals a day. Whippet puppies would need to be fed three to four times a day.
How Many Calories Do Whippets Need Per Day?
Calorie-requirement varies from dog to dog. You should observe your whippet closely to determine how many calories they require in their diet.
Typically, a grown whippet of about 30 pounds needs 894 kcal per day. Older whippets need fewer calories than younger ones. The level of activity and metabolism are also determining factors.
Final Thoughts
This article has reviewed the 5 best dry dog foods for whippets found in the market today. We hope it has been helpful to you.
Still, if you require more information about the products or, better yet, if you would like to purchase any of them, click on the links provided. Remember always to accompany dry foods with fresh, clean water. Good luck!
Other Popular Posts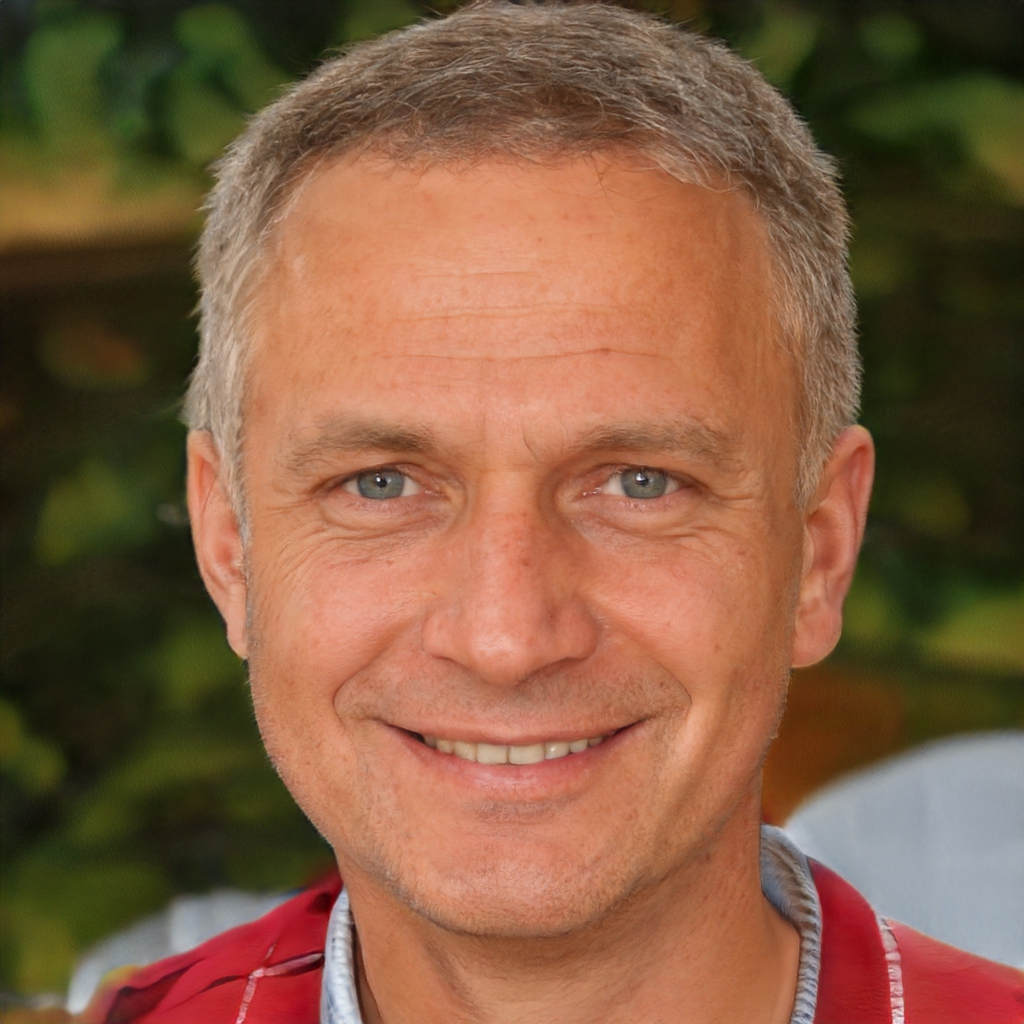 Hello. I'm Luke- the founder of WhippetCentral. I'm somewhat of a whippet nut and have been for most of my life. In that time, I've owned and raised numerous whippets. Bonnie is my latest girl; she is currently eight years old and keeps me very busy! Understanding the need for whippet-specific content, I decided to create this blog to share what I have learned and to share my expertise regarding owning and raising whippets – the right way!
Last update on 2023-09-12 / Affiliate links / Images from Amazon Product Advertising API