We're an affiliate
We hope you love the products we recommend! Just so you know, we may collect a share of sales or other compensation from the links on this page. Thank you if you use our links, we really appreciate it!
Whippets are one of the most beautiful dog breeds around. They have a short, smooth coat that does not shed that often. If you are wondering what are the best dog brushes for whippets, then you are in the right place.
This article reviews six of the best brushes that you could buy for your whippet. It is important to note that whippets' skin is more exposed than that of other dog breeds, making it susceptible to nicks and tears. You should always have that in mind whenever you groom your whippet.
In case you do not understand why a whippet needs a dog brush, this article solves that riddle for you. Additionally, it is imperative to know what qualities to look out for when choosing the best dog brush for your whippet- the article has that covered as well.
In a hurry?
If you're in a hurry and don't have time to read the whole article, I've linked the best dog brushes for Whippets below for you to find on Amazon. Rest assured we only choose the best products for our readers.
Best Overall – Groom Professional Firm Slicker Brush
Best Budget Blanket – The Winner 2020 Shedding Brush
Best Premium Blanket – KTL Grooming Brush
Why A Dog Brush is Important for Your Whippet
You need a dog brush for your whippet for the following reasons:
It makes for quality bonding time between you and your whippet: Taking time to brush your whippet's coat can make for great bonding, especially if the pet enjoys it. It can be soothing for both you and your good boy.
It cuts down on excessive shedding: When you brush off hair from your whippet, there will be little left to float around over your furniture and clothes.
When you brush your whippet's hair frequently, you will be able to notice anything unusual: Familiarising yourself with your dog's skin will enable you to spot a bump or a parasite in good time. You may save your pet's life.
It helps in distributing natural oils in the skin: The coat of whippets, as of all dogs, contain natural oils. Since dogs are not self-grooming, they need help in spreading those oils in the skin through brushing. The aftermath is a fabulous-looking coat
A brushed whippet is a gorgeous whippet: It is a fact that a well-brushed dog looks content, happier, more playful and very handsome. A whippet with unruly hair will be nigh uncomfortable and may not even play with you.
6 Best Dog Brushes For Whippets
Image
Product
STAJOY Self Cleaning Slicker Brush for Dogs and Cats
Ancol Ergo Double-Sided Brush
Simply Natural Shedding Brush
GROOM PROFESSIONAL Firm Slicker Brush, Medium
KTL Grooming Brush for Dog & Cat
STAJOY Self Cleaning Slicker Brush for Dogs and Cats
Your whippet deserves a good coat brushing every now and then. Like all furry animals, it's fur will become lose and start shedding. You do not want dog hair all over your furniture and carpet. That is why STAJOY Self-Cleaning Slicker Brush is a must-have.
This dog brush has curved soft bristles that will effectively penetrate your whippet's coat and groom the undercoat. If you are worried that grooming the undercoat may scratch or damage your whippet's delicate skin, then worry not! The soft bristles will protect your pet's skin from any harm.
This brush is designed with your comfort in mind. It has a comfortable, ergonomic handle that allows for a firm grip. Therefore, you can be sure that your palm and wrist will be fine no matter how long you brush your whippet's coat.
The STAJOY cleaning slicker brush is one of the easiest dog brushes to use. You simply need to know how to push a button, and when to push it. Besides, it self-cleans itself which makes it very easy to maintain.
Made with plastic and stainless steel, this brush is bound to serve you for a long time. Besides grooming your whippet's coat, it will make your furry buddy very comfortable and happy!
Pros
It has fine bent bristles that penetrate the undercoat without damaging the dog's skin.
It has an ergonomic handle that offers great comfort and grip while using.
It is extremely easy to clean.
It is suitable for puppy whippets as well as grown whippets.
It is made with quality materials that are durable.
Cons
It breaks easily when mishandled.
STAJOY Self Cleaning Slicker Brush for Dogs and Cats(Yellow)
★【Perfect Brush】: Remove the Shedding Hair From the Dog's Body. STAJOY Slicker Brush Gently Removes Loose Hair, and Eliminates Tangles, Knots, Dander and Trapped Dirt. Great Works on Dog, Cat, Rabbit, Horse or All Sizes Pets.
★ 【YOUR CAT'S HEALTH】:Bristles help stimulate the skin to promote healthy circulation and increase coat shine Leaves a shiny and healthy topcoat. Used on Small, Medium & Large Cats, that have short, medium and long hair. Gentle on your cat. The special bristles are comfy for your dog but firm enough to get out the toughest tangles and mats. No discomfort, so your cat will LOVE getting brushed. Massages, allowing air to your pet's skin and stimulating the release of healthy oils.
★ 【DESIGNED FOR COMFORT】:The soft, un-breakable and ergonomic designed grip prevents hand and wrist strain no matter how long you brush your dog. The one click fur-ejector allows you to quickly and easily remove shed fur.
★【Easy To Clean】: When You Finish Brushing Your Pet, Just Click the Button and the Bristles will Retract into the Brush, Which Makes it Easy to Remove All the Hair From the Brush So it Can be Used the Next Time You Use it.
★【GUARANTEE】: Your satisfaction is our everlasting pursue! Friendly customer service for a lifetime are offered.Please contact us if you're not completely satisfied with the Slicker Brushes, and we'll offer you a full refund or replacement. NO RISK --'Add to Cart '
CYKT Pet Grooming Glove
Grooming your whippet cannot be any more fun and convenient than it is with this grooming glove. One of the many highlights of using this glove is that the grooming session can also double up as a petting session.
You can use it while relaxing on the patio or even when giving the greyhound its bathe, and the pet will absolutely love it! The grooming glove is extremely easy to use: all you are required to do is slip it on your hand. It has an adjustable wrist strap to make sure it fits you comfortably.
Additionally, the glove has a thumb opening design that makes it easy to put it on and remove. With the CYKT grooming glove, you do not have to worry about maintenance- it is extremely easy to maintain. All that would be required from you is to keep the gloves clean and store them properly.
Luckily, it is machine-washable, so cleaning them will not be an issue. These gloves are made of rubber tips, which will protect your whippet's skin from scratches. Getting it will be a treat for both you, and your greyhound.
Pros
It has a thumb opening design for easy wearing.
It has soft rubber tips that is gentle to the whippet's skin.
It has an adjustable wrist strap to ensure it fits comfortably.
It is machine-washable.
It comes in pairs.
Cons
They are relatively pricy.
No products found.
Ancol Ergo Double-Sided Brush
What says multi-purpose more than a double-sided brush? The Ancol brush has two sides; the pin side and the bristle side. The pin side is made of stainless-steel pins with rounded edges, with which you can detangle and remove loose hairs from your whippet's coat while being gentle on the dog's skin.
After removing loose hairs, use the bristle side of the brush to smoothen the coat. At 30 grams and 3 × 3 × 3 cm product dimension, this brush is one of the smallest in the market. Thus, it is very portable as it can comfortably fit in the pocket. However, the size poses a danger to small children who may swallow it- it is advisable to store it as safely as possible.
With an ergonomic handle, the brush is comfortable to use and firm to the grip. Also, you will not have to replace it for a while as it is made with durable plastic material. Maintenance is hardly an inconvenience as the brush is extremely easy to clean. The Ancol Double-sided brush is without a doubt perfect for grooming your greyhound.
Pros
It is small and portable.
It is multipurpose as it has two sides- one with pins and the other with bristles.
It is easy to use.
It is easy to maintain- it is machine washable.
It has a comfortable ergonomic grip.
Con
It is hazardous to children below the age of three.
Sale
Ancol Ergo Double Sided Brush
A multi-purpose tool to simplify grooming
With bristles and pins to detangle and smooth the coat
Perfect for removing loose hair whilst bonding with your pet
The pin side of the brush features stainless steel pins with rounded edges
The bristle side can then be used to smooth the coat.
Simply Natural Shedding Brush
With the Simply Natural dog brush, be prepared to say goodbye to hairballs, clogged vacuums and fur-infested furniture. This is because the orange brush reduces pet-shedding by a record of 95%.
The brush has a precision ground removable stainless steel brush blade that will make de-shedding fast, easy and painless for your whippet. A few strokes of the brush do a wonderful job, saving you the hustle of cleaning your furniture and car every time.
This brush is extremely comfortable to use as it has a comfortable, non-slip ergonomic grip with a balanced brush-to- handle ratio. This design will enable you to reach all parts of your whippet's coat without straining too much.
Using the Simply Natural Brush will remove the loose undercoat from your whippet, stimulate healthy oil production and encourage the growth of a fuller topcoat. Furthermore, the brush is made with high-quality materials and is bound to serve you for a couple of years.
The manufacturers are so confident with their product that they guarantee a 100% refund if you do not absolutely love the brush.
Pros
It has an ergonomic handle for a firm, comfortable grip.
It reduces pet-shedding by 95%.
It has a balanced brush-to-handle ratio.
It is made of quality, durable materials.
It is easy to use.
Cons
Shedding Brush Deshedding Tool by Simply Natural – Stainless Steel Deshedding Tool for Dogs and Deshedding Tool for Cats with Removable 10cm Shedding Blade
95% shedding reduction with our shedding brush: Yes, this deshedding tool for dogs, cats and horses can reduce shedding up to 95%! Prevent allergies, hairballs, dander and clogged vacuums, and save yourself from furry furniture by removing hair before it hits the floor.
Premium stainless steel shedding brush blade: Yes, we guarantee a longer-lasting deshedding tool for cats and dogs! Our durable shedding blade is rust-resistant and designed to de-shed gently without pulling or pinching.
Manage moulting + undercoat better: Yes, our advanced deshedding brush blade removes more loose hair without disturbing the topcoat. Promote healthy oils and new coat growth with just a few quick passes using the Simply Natural Shedding Brush.
Choose a better eco-friendly shedding tool: Yes, we care about quality and the environment. The Simply Natural Shedding Brush is crafted cruelty-free and safety tested with your pet in mind.
100% 30-DAY GUARANTEE: Yes, it's a fact. Our 3rd-party tested and safety inspected Shedding Brush is proven to reduce shedding by up to 95% with an improved stainless steel removable brush head and nonslip handle. Please return for a full refund if you're not 100% satisfied - no questions asked
GROOM PROFESSIONAL Firm Slicker Brush, Medium
The first thing you will notice about this brush is the curves. Unlike the other brushes reviewed in this article, the GROOM PROFESSIONAL slicker brush has a curved surface. The curved shape will enable you to reach deep into the court and brush your whippet clean.
Another thing you will notice about the brush is that it is wide, unlike other brushes that are designed to be long. This quality gives it a professional edge above other dog brushes in the market.
The slicker brush has long and short alternative pins that are perfect for dematting and removing dead coat from the pet. This brush comes with a unique non-slip, ergonomic handle that makes it very easy to use.
Thus, you will not suffer a strained wrist as you brush your whippet's coat to perfection. In the same spirit, your palm will be protected from callouses by the friendly rubber material used on the grip.
Speaking of material, this brush speaks quality. Therefore, you can be sure that it will offer optimal service for a couple of years. The size of the brush- medium- makes it suitable for all sizes of whippets.
Pros
It has curved slicker brushes that can reach deep into the coat
It is made of quality materials
It has a comfortable, non-slip handle
It has long and short pins to enhance the grooming process
Cons             
GROOM PROFESSIONAL Firm Slicker Brush, Medium
Professional grooming quality. unique non-slip handle
Firm grade curved slickers with long and short alternative pins to aid with grooming
Ideal for dematting and removal of dead coats
Suitable for poodle and bichon coats, or thick coats
Medium size. can be used on all breed sizes. most popular size.
KTL Grooming Brush for Dog & Cat
The KTL grooming brush is perfect for the short coat of a whippet. It is double-sided, where one side has pins and the other side has bristles.
The pins come in handy when removing your furry buddy's floating hair and dead fur. The bristles on the other side of the brush will get rid of loose fur, dandruff and dust, giving your whippet a fresh, shiny look.
If you are eco-friendly, then this brush is perfect for you as it is made of bamboo and wood, all of the natural materials. These materials are solid and durable, especially when stored under favourable conditions.
The brush has an ergonomic handle design that facilitates a firm and comfortable grasp. When you are comfortable, you will do a more thorough and impressive job. The head of the brush is round and made to make your whippet comfortable as you brush its fur.
The brush is perfect for massaging and bathing your dog. It also promotes blood circulation and skin metabolism, thus enhancing a shiny coat.
Pros
It is double-sided with pins on one side and bristles on the other.
It has an ergonomic handle that makes it comfortable and easy to use.
Its round-shaped head provides comfort to the whippet during a grooming session.
Cons
Wood and bamboo are subject to decay after a period of time.
Sale
KTL Grooming Brush for Dog & Cat, 2 in 1 Dog Pin Brush and Bristle Soft Brush, Dogs Comb and Brush for Cleaning Loose Fur & Dirt, Msuitable for Long and Short-haired Dogs or Cats
2-in-1 Dog Brush and Comb:This 2 in 1 dog brush is great for all coats,no matter pet with short, medium or long hair, it will do the job as you can choose the right grooming way - Pin Side or Bristle Side.
Safety Material Cat Brush: The main structure of the pet grooming brush is Bamboo and wood, natural materials,solid and durable.It is easy to grasp and hold for preventing accidents when combing cats and dogs at home.Ergonomic handle design make you comfortable and effortless when using.
Round Head Dogs Brush:One side of the dog grooming brush is round head needle,The rounded end of the needle brush makes your dog and cat comfortable.Removes hair efficiently,can easily get rid of pets' floating hair, loose and dead fur. Great for Bathing & Massaging,can promote blood circulation and skin's metabolism, making hair shinier.
Bristle Dog Brush: Soft Bristle Brush on the other side can easily get rid of loose fur,dandruff and dust,giving your pet a shiny coats.It is also suitable for removing the hair and dirt that sticks on clothes and sofas.
Friendly After-sale Service:Are you worrying your pet will not be interested in pet slicker brush? Please buy it with confidence,we provide most friendly after-sale service, any quality problem or pets don't like our pet slicker brush please contact us in time, we are willing to help you solve any product's problem.
What To Look Out for In A Dog Brush For Whippets
Materials
The best materials for a dog-brush are those that are easy to clean and long-lasting. Essentially, a dog brush is made up of two main parts- the handle and the bristles.
The handle should be made of comfortable, anti-slip material such as rubber and silicone. Bristle materials are more varied and include nylon, rubber, hemp and wire.
Types
Whippets do not require too much grooming as they have short, light coats. While there are many types of dog-brushes in the market, the best dog brushes for whippets are the standard, everyday ones.
Still, it should be a brush that is gentle on their skin, is able to remove dead hair and dust, and leave your little fur-friend looking fabulous.
Size
You should choose a size that is perfect for your whippet. Usually, the standard medium size should be quite alright with any whippet.
Size is an issue only when your whippet is too little and the standard size is too big for it. The brushes reviewed in this article are the perfect size for your whippet.
Durability
You do not want to keep buying a new brush every few months, right? If that is the case, you should go for a brush that is made with solid and long-lasting materials.
For instance, a silicone and wire brush would endure a lot of external conditions to serve you for years.
Price
There are many different dog-brushes in the market, each coming with a different price. First, it is important to know exactly what kind of brush your whippet needs. Then, compare prices and find the one that is most affordable to you.
FAQ's
How Often Should I Brush My Whippet?
Whippets have delicate skin that could get damaged very easily. Therefore, you should not brush too often that you compromise the condition of the skin, or too rarely that they have a lot of dead hair on their coat. On average, once a week is good enough.
Why Should I Brush My Whippet?
There are many advantages to brushing your whippet's coat. The most obvious one is that brushing will bring out the handsome boy in your whippet.
Other than that, brushing creates a bond between you and your little greyhound. Also, it enhances the circulation of natural oils on the coat giving it a glowy look. More importantly, brushing gets rid of dead hair and reduces shedding by a lot.
Does Brushing My Whippet Hurt Them?
It will depend on the type of brush and how you carry out the brushing. Keeping in mind that whippets have delicate skin, you should be as gentle as possible when brushing their coat.
Also, find a brush whose bristles are soft and can penetrate the hair without scratching the skin. When you fail to take the necessary caution, then brushing your whippet will hurt them.
What Is The Best Type Of Brush For A Whippet?
The best brush for a whippet is the standard one of medium size and with simple features. It should have a firm, non-slip grip and soft bristles that are gentle to the pet's skin.
Additionally, the brush should be easy to use and made from quality, durable materials.
Final Thoughts
Whippets are adorable pets who deserve the utmost love and care. We hope that in your search for the best dog brushes for whippets, this article has been of great help.
If you require any additional information about the products or need to purchase one, feel free to click on the links provided. Remember to consider the qualities of a good dog brush for whippets before settling for one.
Other Popular Posts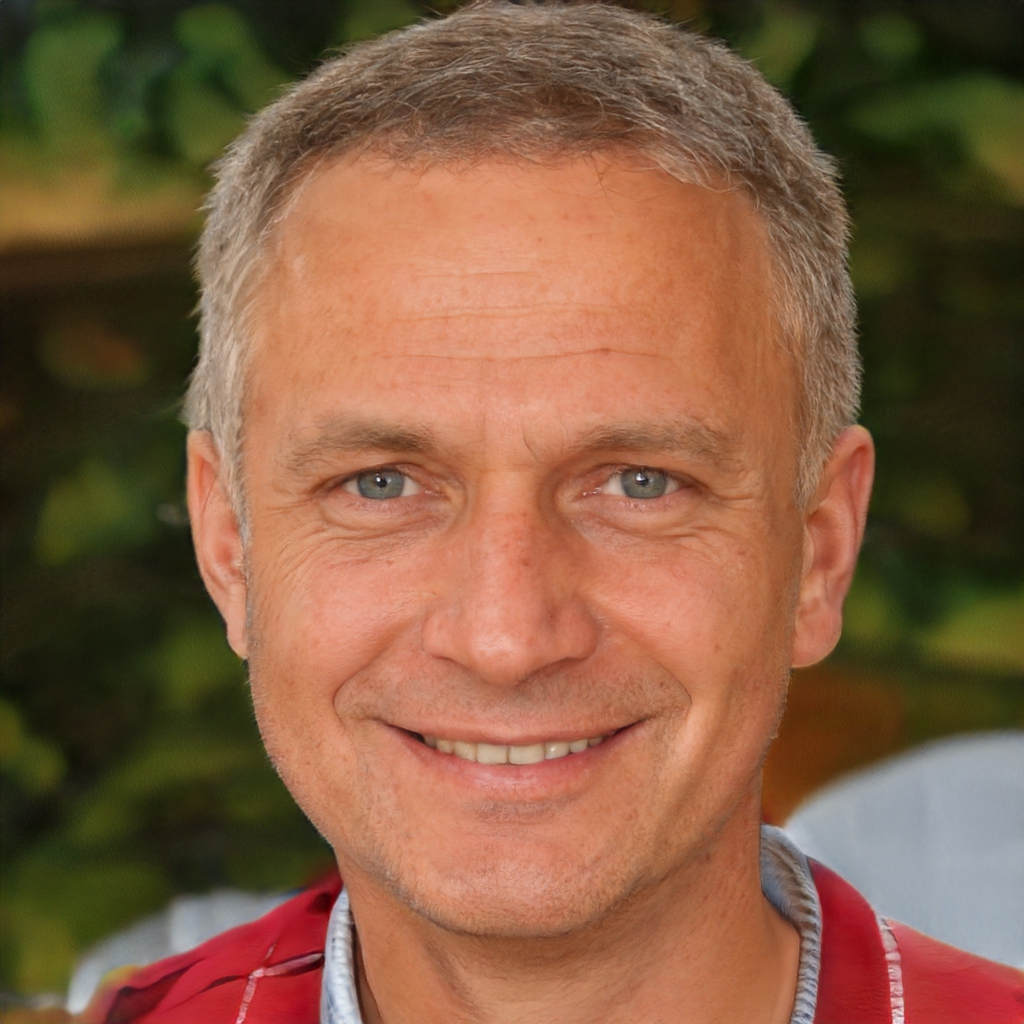 Hello. I'm Luke- the founder of WhippetCentral. I'm somewhat of a whippet nut and have been for most of my life. In that time, I've owned and raised numerous whippets. Bonnie is my latest girl; she is currently eight years old and keeps me very busy! Understanding the need for whippet-specific content, I decided to create this blog to share what I have learned and to share my expertise regarding owning and raising whippets – the right way!
Last update on 2022-05-27 / Affiliate links / Images from Amazon Product Advertising API