We're an affiliate
We hope you love the products we recommend! Just so you know, we may collect a share of sales or other compensation from the links on this page. Thank you if you use our links, we really appreciate it!
Whippets are adorable dogs in the family of greyhounds that enjoy the great outdoors.
As a whippet owner, you may be in search for the best dog harness for whippets so that you are in more control of your pup when out for a walk.
Let's face it, at 35km/h, it will be impossible to catch up to a whippet once it takes off.
However, you do not have to worry- this article goes through the best dog harnesses for whippets so you don't need to look elsewhere.
What To Look For In A Dog Harness
Whippets have a unique body shape that poses unique challenges when shopping for a harness.
They are sleek, with long slender bodies and long necks.
That does not mean you won't find the perfect harness, though. The following are things to look for when shopping for a harness.
Comfort
A harness needs to be as comfortable as possible against the whippet's skin.
Additionally, it should be worn in such a way that it gives room for motion and at the same time, not rubbing too hard against the body.
Most harnesses have paddings that fit the whippet snuggly, making it comfortable.
Quality
The harness should be made with quality products that get the work done for a long time.
The materials and the metals used in the making of the harness should be sturdy and durable.
Polyester, cotton, and stainless steel are the most preferred materials for making harnesses.
Also, be on the lookout for products made in the USA or UK as they are known for their top-tier quality.
Size
Always ensure that the size is perfect for your whippet.
A size too small will be inhibiting your whippet, and that will make it super uncomfortable.
If your whippet is in between sizes, go for a larger size. Still, give the chest area the highest priority when it comes to size.
Affordability
Most harnesses range between £10 and £30. They are very pocket-friendly.
If you are impressed by the more expensive ones, ensure that they have value for your money.
Adjustability
The best dog harness for whippets is adjustable to a customisable fit.
Therefore, see to it that your whippet's harness has movable straps and multiple adjustable points to ensure that it is flexible enough.
Once you adjust the harness, use buckles to keep it in place.
Design
Different harnesses come in different designs. Some are plain, whereas others are fashionable and interesting to look at.
It is important to choose a design and colour that your whippet is most comfortable with.
7 Best Dog Harnesses For Whippets
Product Name
Editors Choice
RUFFWEAR Front Range Dog Harness
2 Hounds Design Freedom No Pull Dog Harness
WINSEE No-Pull Pet Harness
Pawaboo Dog Safety Vest Harness
Dimensions
9.56 × 10.83 × 0.19 inches
Editors Choice
Product Name
RUFFWEAR Front Range Dog Harness
Dimensions
9.56 × 10.83 × 0.19 inches
Product Name
2 Hounds Design Freedom No Pull Dog Harness
Product Name
WINSEE No-Pull Pet Harness
Product Name
Pawaboo Dog Safety Vest Harness
RUFFWEAR – Web Master, Multi-Use Support Dog Harness
If you love it when your whippet accompanies you during your outdoor adventures, this harness is a must-have!
It is secure, supportive, and multi-functional, specially built to manoeuvre and assist your canine companion through obstacles.
This harness is made with a thin, durable foam that provides support without interfering with the dog's range of motion.
It boasts two attachment points- an aluminium V-ring and a reinforced webbing loop.
The anatomical design of the harness is convenient with a padded handle to facilitate lifting the dog out of a tough situation.
5 points of adjustment ensure a secure fit, while belly straps and a padded chest will have your furry companion feeling comfortable all day long.
Pros
It is built to last
It has an anatomical design that will enable you to lift and assist your whippet
It is comfortable
It has 5 adjustable points for a customisable fit
Cons
ThinkPet No-Pull Breathable Sport Harness
The whippet is an athletic dog that gets a bit too excited during outdoor activities. This excitement will often cause the hound to pull away.
The ThinkPet harness is perfect for keeping the pet under control, comfortable, and well-behaved while taking walks in the outdoors.
The no-pull design enables you to better control your dog by attaching a leash to the front clip.
Furthermore, the harness is made with soft and breathable padding that is bound to snugly fit your whippet such that he feels comfortable and secure wearing it.
The harness is made with durable and escape-proof premium nylon that renders it robust against wear.
It has quick snap buckles that make the process of wearing and taking off easy.
The lock design is re-assuring that your whippet will not easily get off the harness and sprint away.
The straps are widened to distribute pulling pressure evenly so that the dog does not choke.
With the ThinkPet harness, you can take your pet for a walk in the night, thanks to the reflective straps.
The straps are equipped with fluorescent light all around, enabling night visibility. This is a must-have harness for your beloved whippet.
Pros
It is made with premium material- 600D high-density nylon- that makes it durable
It has comfortable padding that can withstand strong pulling
It is equipped with fluorescent lights that glow in the dark improving night visibility.
Excellent quality
Cons
It only works if it is the right size for the dog
Sale
ThinkPet No Pull Breathable Sport Dog Harness - Reflective Padded Oxford Nylon Safety Adjustable Easy on and off Vest, Back/Front Clip Handle Outdoor and Training Medium Large Dogs(Large Red)
No Pull Dog Harness - the pulling pressure is evenly distributed to the body and protects the spine and larynx from damage, NO choking. L size for medium/large dogs - Chest girth 44-88cm, neck girth 46-66cm
Heavy Duty Dog Harness - Made of high-density oxford and nylon webbing, heavy-duty hardware and strong buckles, the dog harness is secure to withstand a lot of tugging and roughhousing.
Comfortable and Adjustable Dog Harness- Mesh lining with soft sponge padding in chest and belly prevents chafing or rubbing, giving extra comfort and protection; Fully adjustable straps (NECK and CHEST) allows you easily put on and off and allows the a custom fit for your furry friend
Reflective Harness for Safety- Integrated reflective stripes improve visibility in poor light conditions and increase safety while out for a Walk
Dog Harness with Handle - Two  sturdy metal D-rings for lead attachment, the BACK  clip for casual walking and jogging while the FRONT clip for training or stopping pulling; A easy grasp handle for better control your dog and for looping seat belt through to secure your dog while riding in your car.
2 Hounds Design Freedom No Pull Dog Harness
This harness is a must-have for your fur baby when you want to take a walk and keep him under control.
It features a martingale loop on the back that tightens ever so slightly around the dog's chest to prevent pulling.
The front connection facilitates the control of the whippet.
Sitting below the trachea and above leg muscles, you can be sure that your whippet will have a full range of leg motion and, at the same time, minimal risk of choking and gagging.
The Freedom Harness comes with a patented martingale loop and customised fit that makes it very difficult for the pet to escape when adjusted correctly.
It has four adjustment points and Swiss velvet lining to prevent rubbing and provide maximum comfort.
This harness is the best for training purposes and is recommended by veterinarians, trainers, and dog behaviourists around the world.
Pros
Made to last
Made for comfort
Made in the USA
Cons
2 Hounds Design Freedom No Pull Dog Harness | Adjustable Gentle Comfortable Control for Easy Dog Walking | for Small Medium and Large Dogs | Made in USA | Leash Not Included | 1" MD Red
COMFORTABLE & GENTLE - Recommended by Whole Dog Journal, the VIN (Veterinary Information Network), and many dog trainers, our no pull harness is designed to be both comfortable and gentle on your dog. A Swiss velvet-lined chest strap makes the harness more comfortable to wear and helps prevent rubbing and chafing sores behind the front legs.
MADE IN USA - Manufactured in the USA, our dog harnesses are made from premium quality materials. The stainless steel hardware used on the harness will never rust or corrode and the nylon webbing has been tested to pull up to 3800 lbs. It will not break or fray, no matter how hard your dog pulls.
International products have separate terms, are sold from abroad and may differ from local products, including fit, age ratings, and language of product, labeling or instructions..International products have separate terms, are sold from abroad and may differ from local products, including fit, age ratings, and language of product, labeling or instructions..International products have separate terms, are sold from abroad and may differ from local products, including fit, age ratings, and language of product, labeling or instructions.
WINSEE Tactical Dog Harness
If you are looking for a perfect harness for your good and loyal companion, especially during hiking adventures, this is it.
The WINSEE tactical harness is made to last with the 1680D oxford fabric with high density that prevents tearing up.
It also features a breathable light mesh lining with soft padding in the chest and belly area that makes it comfortable to wear.
The harness has a front clip that enables your pet to walk at ease by your side.
The back clip is competent in training your dog to stop pulling and keep him safe during walks and hikes.
Additionally, this harness boasts 4 adjustable straps in the neck and chest area to allow a customisable fit.
There is an extra strap in the middle area to reinforce adjustability.
Versatility is one of the strongest points of the WINSEE harness.
For one, it features a MOLLE system where it has two rows on either side where you can carry your pouches, water bottles, and other supplies.
A top-mounted handle will enable you to control your dog or lift it when encountering obstacles quickly.
It also comes with front, and back leash rings to facilitate leash and tag attachments.
Pro
It is comfortable
It is versatile
It is made to last
It is perfect for activities of the great outdoors
Cons
Dogs tend to chew the harness if left unattended
It is not machine washable
Pawaboo Dog Safety Vest Harness
When going for a vacation or trip with the family, it is always fun to bring our furry companions along.
They, too, are a part of the family. That said, it is just as important to keep these adorable creatures safe during car rides as it is to ensure the safety of human passengers.
Pawaboo Safety Vest Harness does a wonderful job of ensuring that your whippet enjoys the car ride while fastened in a car's back seat securely.
Before purchasing one, ensure that the size is a perfect fit for your whippet.
Also, it is eminent to check that the harness is compatible with your car's seatbelt.
This harness is extremely easy to use. All you have to do is put it over the whippet's head, buckle it up, adjust the straps accordingly, attach the safety belt to D-ring, then fasten the seat belt.
It is made with quality and durable oxford fabric and 100% polyester.
The industry-standard premium stainless steel hook is electroplated for abrasion resistance and further durability.
It is also comfortable as the chest plate is heavily padded.
The most interesting bit about this harness is that its utility does not end in the car; it is perfect for walks and training too.
Pros
Very affordable
It is durable
Provides comfort for the whippet
Made with quality materials
Provides safety for the pet during car rides
Cons
Not suitable for aggressive chewers
Pawaboo Dog Safety Vest Harness, Pet Car Harness Vehicle Seat Belt with Adjustable Strap and Buckle Clip, Easy Control for Driving Traveling Safety for Small Medium Dogs Cats, Large, RED
【Driving Safety Comes First】: It prevents dogs from jumping out of the car window or moving around. Not only reduces the driver's distraction, but also protects dogs in case of a sudden stop. With seat belt lead clip, this harness set keeps your dogs under control while still have some range of movement and flexibility. (Buckle clip design, please refer to Product Description for more using instruction.)
【Easy to Use & Wide Compatibility】: (If our seatbelt does not fit your car, please see picture 2.)Fast-release buckles on both sides, it is easy to put on and take off. Put it on over cat's/dog's head, buckle it up, adjust the straps as you want, then attach the safety belt to D- ring and fasten the seat belt. A safe trip starts from here!
【Detachable Seat Belt for Different Usages】: Since the seat belt is detachable, you can use it in two different ways. With a seat belt, this set can ensure driving safety; Removing seat belt, you can use the vest harness separately or attach the harness to a normal retractable dog leash. Simply but usefully.
【High Quality, Light Weight, Comfortable】: Made of oxford fabric, 100% polyester, broad sponge padded chest plate. Industry standard premium stainless steel snap hook is electroplated for durability and abrasion resistance. The vest harness is lightweight and well-made, with no burden on your pets.
【For Small & Medium dog Breeds】: We have different sizes for choices, mostly suitable for small and medium breeds. If you are supposed to purchase for big dogs, please measure the size according to the size chart or contact us to confirm. Note: not for aggressive chewer.
The Slow-Ton Dog Car Harness
The Slow-Ton Dog Car harness is perfect for your whippet, especially during car rides.
It is made from durable nylon, which is elastic to protect the dog from injuries, and adjustable to match the car's seatbelt.
The adjustable feature depends on how much lead way you will need to plug into your car's seatbelt to ensure a perfect fit.  
The harness is breathable as it is made of double mesh fabric with a flannelette edge, which will absorb sweat and allow your pet to breathe.
The harness comfortably wraps around the canine's body.
The straps are also adequately tight to ensure that the dog does not roam around in the car. Even so, they do not pull against him (her).
It is extremely easy to put on and get out of using buckles that are strategically positioned.
Always ensure that you get the correct size for your furry friend by measuring your whippet's neck and size before purchasing.
Pros
Pocket-friendly
It is easy to put on and get out of
It is comfortable and breathable
The straps are adjustable
Cons
The wrong size will be a pain to deal with
SlowTon Dog Car Harness Seatbelt Set, Pet Vest Harness with Safety Seat Belt for Trip and Daily Use Adjustable Elastic Strap and Multifunction Breathable Fabric Vest in Vehicle for Dogs
New Match and Well Made ---Breathable Mesh Chest Vest Harness Strap: it's made of the double mesh fabric with the flannelette edge, attached to four PP material strap, which will absorb sweat and feel breathable when your pet dog wear it. Elastic Safety Seat Belt: it's made from durable nylon strap to protect the dog which is elastic and adjustable for the car vehicle.
Suitable and Humanized Design --- Breathable mesh chest vest harness would relieve the pressure. It is adjustable depending on how much lead way you need to plug into your cars seat belt it fit perfect definitely.The included seat belt is long enough to let him move in the back seat and lay down.
Keeping Safe and Comfortable --- The harness wraps around dog's body and neck which could be instead of a collar. The straps tighten up securely so dogs cannot roam the car to prevent dogs from hopping into the front seat, but they don't pull against them.
Easy to Use and Quick Release --- There are four buttons on the harness strap can be easily adjusted to make your dog pals feel comfortable, which is suitable for small, medium dogs or even kitten cats and medium cats. The seat belt can be adjusted from 20.87 inch to 29.13 inch. Easy to hook up both in the car and trunk.
Wide and Further Application --- The harness can be used as a travel harness in the car to prevent dogs jumping out the window when go driving around. It also can be use a regular harness connects with the retractable dog leash as a regular harness.
FAQ's
Do I Need A Harness For My Whippet?
Absolutely. A harness makes it easy to control your whippet when you are out for a walk or during an adventure.
It ensures that the furry friend stays close by your side and does not escape.
Whippets are especially known to be sporty and will sprint away every chance they get. With this, they stand no chance of escaping.
How Do I Ensure The Harness Fits My Whippet?
Measure the girth of your whippet before purchasing a harness, specifically the chest and neck areas.
If your whippet is in between sizes, go for the larger size as your whippet will grow into this further down the line.
Also, give priority to the chest area before the neck area to ensure a snug fit.
Is A Harness Better Than A Collar?u003cbru003e
A resounding, yes! Collars pose potential problems for your whippet, such as neck damage and skin irritation.
On the other hand, a harness protects the pet against injuries and offers greater control and comfort.
Final Thoughts
We hope that this article has come in handy in helping you choose the best dog harness for whippets.
If you wish to garner more information about the harnesses above or wish to purchase one, click on the links provided.
Always remember to measure your whippet's girth before purchasing a harness.
Other Popular Posts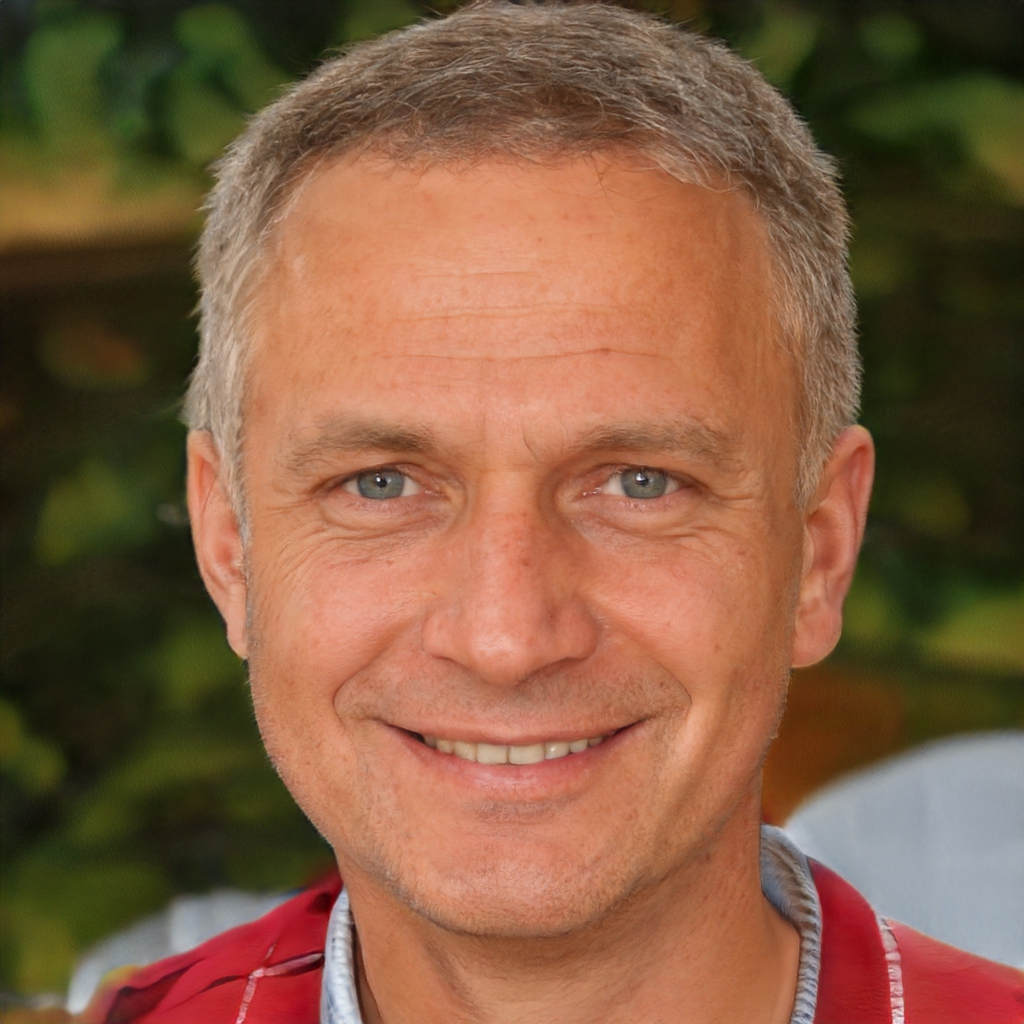 Hello. I'm Luke- the founder of WhippetCentral. I'm somewhat of a whippet nut and have been for most of my life. In that time, I've owned and raised numerous whippets. Bonnie is my latest girl; she is currently eight years old and keeps me very busy! Understanding the need for whippet-specific content, I decided to create this blog to share what I have learned and to share my expertise regarding owning and raising whippets – the right way!
Last update on 2023-09-09 / Affiliate links / Images from Amazon Product Advertising API