We're an affiliate
We hope you love the products we recommend! Just so you know, we may collect a share of sales or other compensation from the links on this page. Thank you if you use our links, we really appreciate it!
Whippets are one of the friendliest dogs that you can ever have.
Suppose you own one of these adorable creatures, you need to have a crate for it to rest and relax peacefully.
The crate should accommodate the whippet through its growth and development while still being comfortable.
If your looking for the best dog crates for whippets then you're in the right place, as we have five of the best coming up…
What To Look For In A Dog Crate
The crate must be durable. The crate must withstand slight knocks.
The durability of the crate will minimize accidents when the crate is lifted with the whippet in it.
The crate should be large enough to host the whippet. 
Since the whippet will not remain stunted, you must identify a crate that allows the whippet to grow in height and weight.
Additionally, a large crate will allow you to feed your whippet through the crate without moving it out.
The portability of the crate. You need to ensure the crate has a good handle.
This will allow you to easily transport your whippet to the vet or any place you want. 
The crate's composite material. Most crates are made from plastic, wood, steel, and fabric.
When selecting one, you must ensure the material does not scratch the whippet and result in infections.
The material should be comfortable to ensure the whippet has a pleasant stay while inside the crate. 
The crate should be easy to maintain and clean. Since you love staying with your whippet in your house, you must be ready to clean its crate and take out the food remnants that accumulate in the crate. 
5 Best Dog Crates for Whippets
Image
Product
Pet Carrier Crate With Reversable Fleece Mat
Double Door Folding Metal Dog Crate
Double Door Folding Metal Dog Crate
Pet Carrier Crate With Reversible Fleece Mat
This pet crate is suitable in all weather conditions. The mat beneath the crate ensures your whippet remains warm throughout the winter season.
You can easily take out the mat and clean it whenever it gets dirty.
This crate is very durable since it is made out of steel. The other exciting feature about this crate is that it has a waterproof coating.
The 81cm by 56cm by 58cm crate allows your whippet to grow to its maximum length, width, and height.
The flexible fabric handle on this crate allows you to carry it with much ease.
The crate's zippers and the side pockets allow you to slot in essentials e.g. your whippet collar.
Pros
The crate is suitable in all weather conditions.
The steel supports of the crate ensure that it is stable and enhance portability.
Cons
The size of the crate is unsuitable for extra-large whippets.
MOOL Large Pet Carrier Crate with Reversible Fleece Mat, Blue
Transport pets with safety using top carry handles
Snug reversible fleece mat to suit all weather conditions (removable & washable)
Mesh designed ventilation panels with zipped entrances which roll up and tie back
Store food, toys, or small items in this pet carrier's removable top pouch
Folding Soft Dog Crate
Just as the name suggests – this is a collapsible crate. This makes it very portable, and storing it is also easy.
The crate regains its shape once you put it down, forming a tent-like structure for your whippet to rest and chill.
The round corners of the crate prevent it from scratching and denting the fur on your whippet.
The 66 46 by 46 cm crate is suitable for both young and adult whippets since the maximum weight limit is 13 Kgs.
This crate also comes with a fabric mesh on the sides, which allows for proper air circulation.
Lastly, the crate's collapsibility allows you to fold it and store it safely when it is not in use. 
Pros
Portable.
Lightweight
Has proper ventilation
Cons
The carrier handles are fragile.
Sale
Amazon Basics Folding Soft Dog Crate, 36"
Folding soft-sided 36-inch dog crate for large dogs up to 70 pounds
2 doors (top and front); mesh windows and front door for ventilation on all 4 sides
Secure zipper closures; fastening straps keep unzipped rolled-up doors positioned neatly out of the way
PVC frame and polyester fabric; sets up in seconds (no tools needed); folds flat for easy transport and compact storage
Measures 36 by 24 by 24 inches;
Double-Door Folding Metal Dog Crate, 36"
This metallic whippet crate comes with two doors that enable your whippet to move in and out with much ease.
The two doors are specially designed to facilitate your whippet to safely go out or in through the door that is nearer to the head.
This crate is very versatile and can be used by both young and adult dogs.
The crate's metallic mesh ensures enough ventilation, especially in the summer season.
Additionally, the crate has an inedible tray beneath it to ensure that your whippet is not enticed to start chewing it.
One great feature about this product is that it can be used to isolate sick whippets.
Also, it is easier to spray your whippet in this crate and clean it afterwards.
Pros
The metallic mesh ensures proper ventilation.
The double-door feature facilitates the safe movement of your whippet when it is fully grown.
Cons
The metallic mesh can scratch your dog's skin.
The ventilation holes of the crate make it inappropriate for winter seasons.
Click here to see it on Amazon.
Double-Door Folding Metal Dog Crate, 30"
This crate is similar to the previous product; however, it is slightly smaller in height (30 inches).
It has two doors, just like the above model. The crate has round corners to ensure your whippet is safe from scratches.
It is fitted with a metal tray beneath the crate, which allows you to easily clean the various wastes in the crib like fur, food remnants, and residues.
Since it has a metallic structure, it is ideal for transporting young whippets, which are often restless.
This feature also makes it very durable. And since it is significantly large, you can be sure your whippet will use it for a very long time.
Finally, the rounded corners minimize the likelihood of accidents.
Pros 
The metallic mesh allows for proper ventilation.
The round corners of the crate prevent clasping of the fur.
Two doors allow you to arrange your whippet's beddings in the crate and clean the crate efficiently.
Metallic construction of the crate makes it durable.
Cons
If your whippet is restless it might accidentally get its fur stuck in the metallic meshes.
Bulky to move around with it.
Click here to see it on Amazon.
Sale
Ellie-Bo Dog Crate Dog Cage from Small to Large, Foldable Puppy Dog Crates, Cage Furniture with Non-Chew Metal Removable Tray Folding 2 Door Crate, Large Size 36-inch(91.4cm) Black
Correct Dog Crate Size: 91.4 x 61 x 66 cm. Ellie-Bo's Double Door Dog Crate is the ideal blend of style and practicality. It is vital to select a crate that fits your dog's size. We have cages in all sizes and won't take up too much space.
Easy to Clean and Transport: This dog crate is easy to clean, and the entire dog cage is detachable and can be disassembled without the use of any tools. It can also be folded flat, which is a very useful feature when taking it out of the house.
Safe Double-Door Dog Crate: Each dog cage has two dog access points. The entrances also have sliding heavy-duty latches, so you don't have to worry about it being opened in unexpected situations.
Ideal Dog Crate for Training: A metal chew-proof tray and training guide are included to provide a safe companion for daily training. During pet training, the crate can keep your pet safe while providing a comfortable space for dogs and their owners.
Stylish Puppy Crate and Dog Crate: Not a fan of the standard dog crate aesthetic? Ellie-Bo's two-door crate has a stylish home-style cover and pad that blends in seamlessly with the rest of your home's decor.
Dibea Dog Transport Box
This crate's portability makes it ideal for those of you who love to move around with your whippets.
You can easily fold the crate and carry it when you go for outings with your whippets.
Similar to most of the products discussed here, this crate also comes with ventilation panels that let in cool air during those hot summer days.
It also has an additional cushion at the base of the crate, which makes it very comfortable.
Another great feature is that it is versatile as you can place other pets in it, for instance, cats. 
Pros
Easy to clean and to replace the bedding as well as the cushion.
It's appropriate for outings and exploits with your whippet.
Additional pockets on the crate help you to store the essentials of the whippet like the fur cleaner.
Con
This crate is inappropriate for large whippets.
FAQ's
What Are The Benefits Of Crate Training?
Safety – Effective training and adaptation to life in the crate will help your whippet stay indoors even when you are far from home. The comfortability of the crate will, in return, ensure that it doesn't stray from home in search of suitable shelter somewhere else.
Quick and safe portability – Training your whippet to adapt to the crate will make it easier for you to transport it to other places like the vet for checkups.
Triggers the interactive aspects of your whippet – Training your restless and super-active whippet to adapt to the crate will help it interact in a friendly manner with other pets when it is out of the crate.
Helps control or train how your dog relieves itself – As you train your whippet to stay in the crate, you can also teach it some hygienic practices like soiling at a particular spot. This will make it easier for you to clean after it.
Is It Cruel To Crate Train Your Whippet?
Even though crating helps to control your whippet, it may also have some disadvantages. Some of the dangers include;
Dangerous for dogs with collars – Your whippet may get its collar stuck in the crate's mesh. The collars must be removed to minimize accidents.
Emotional frustration – Whippets love bonding with humans and other animals. Restraining them in the crate for long hours may result in emotional distress, making them aggressive and unfriendly when released.
Tragic accidents due to improper crate assembly – the crate should be assembled correctly, especially the metallic designs since the loose meshes are dangerous to the dog. Some crates may collapse, leading to injuries or even fatalities. 
Frustrated muscle growth – Restraining your growing whippet in the crate for long hours may impair its successive muscle growth.
Suffocation and death – A poorly ventilated crate may lead to suffocation and death. The vents should always be kept open, and any item clogging should be removed swiftly.
It all comes down to the hours that your whippet spends in the crate and how well you monitor its behaviour inside the crate.
Some whippets may end up withdrawing from interaction and suffer emotional distress.
Even though crating is right, you must always consider both sides of the coin before installation. 
What Size Crate Should You Buy For Your Whippet?
It would be best if you considered the crate's purpose before purchasing one for your whippet.
Researching the length, width, and height that your dog will maximally grow to before buying a crate is vital.
Measure the size of your whippet before buying it a crate, if it's for temporary purposes.
For the growing whippets, ensure that you continually upgrade the crate's size to accommodate the change.
The crate must be comfortable to avoid injury.
The underneath tray should also be strong enough to prevent an accident. 
How Do I Use A Dog Crate Correctly?
Introduce your dog to the crate – You must ensure that you install the crate in a place where your dog can hear your voice to maintain that friendship between both of you.
This place must also be where you regularly hold your conversations as a family.
In the first instance, you can throw in some toys for your dog to learn to enter the crate before advancing with other enticers.
Begin feeding your whippet in the crate – You can place its meals inside the far end of the crate so that your whippet enters it to take its meals.
After it enters the crate, you can close it and let it stay inside it for some minutes after eating, gradually increasing the time it stays inside the crate. 
Increase the time it stays in the crate – Eventually, begin increasing the hours it spends in the crate by throwing in some toys to play with.
Try leaving where the crate is so that your whippet learns to adapt to your absence. 
Crating your whippet for long hours – This will help you to restrain its motion. Start by letting it sleep through the night in the crate.
This move will help it learn to stay in the box. Ensure that you interact with the dog more now to take away the separation anxiety.
In this process, you must not give in to its whining since it will start doing this to evade being put in the crib.
Are Dog Crates Worth It?
It would be best if you considered the crate's effectiveness in restraining your whippet but not at the emotional affection.
When leaving your whippet in the house, ensure that the crate is comfortable and big enough to maneuver.
Unhappy whippets tend to hurt themselves inside the crate in attempts to escape.
It's essential to allow the dog to spend quality time outside the crate to grow physically, emotionally, and interactively.
Too much crate time is harmful, while too much laxity in restraining your whippet may cause conflicts and bad relationships.
All in all, you must balance an equilibrium between the two so that your whippet matures to become a healthy pet.
Some restraint is necessary for sanity to prevail.
Final Thoughts
Dogs are considered man's best friend. They are faithful as well as loyal. In retrospect, you're required to provide the best dog crate for your whippet.
The crate is essential in maintaining a safe and conducive living environment for both you and your dog.
Other Popular Posts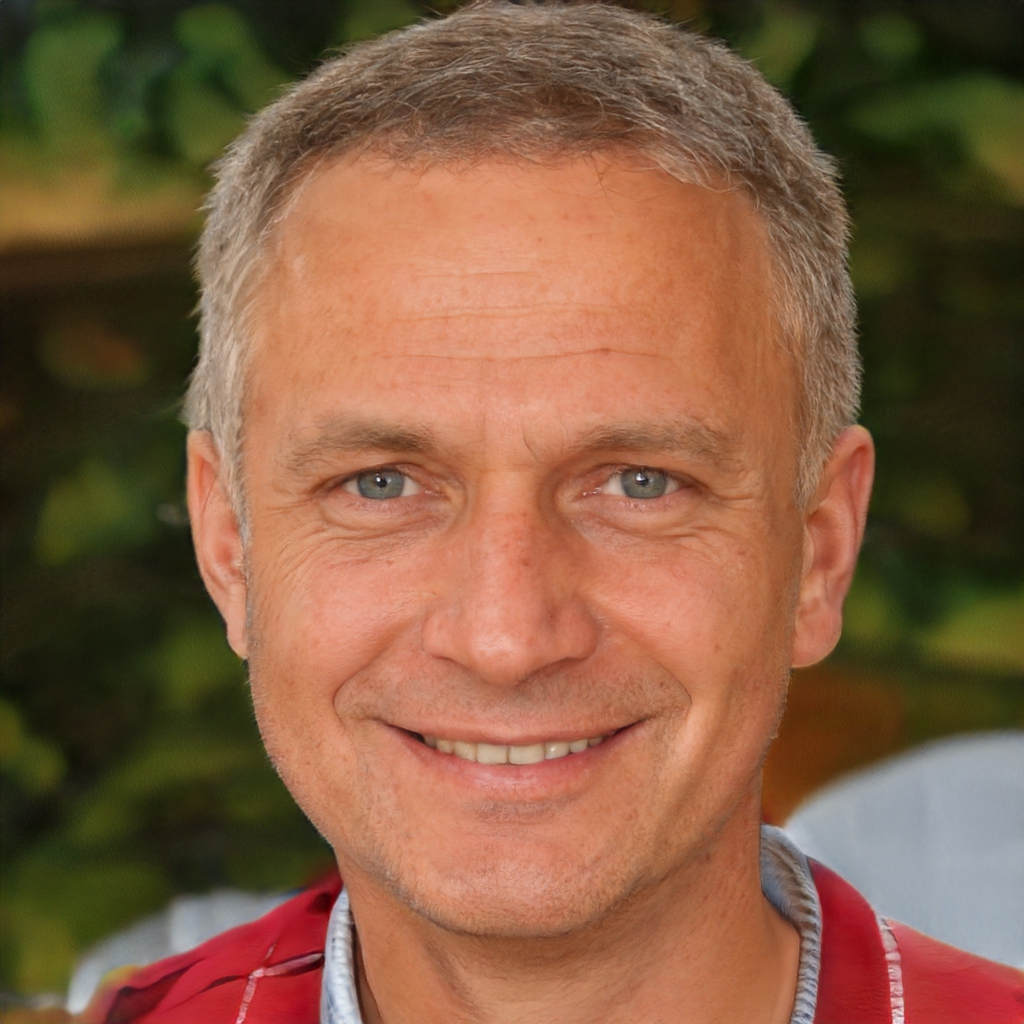 Hello. I'm Luke- the founder of WhippetCentral. I'm somewhat of a whippet nut and have been for most of my life. In that time, I've owned and raised numerous whippets. Bonnie is my latest girl; she is currently eight years old and keeps me very busy! Understanding the need for whippet-specific content, I decided to create this blog to share what I have learned and to share my expertise regarding owning and raising whippets – the right way!
Last update on 2023-09-10 / Affiliate links / Images from Amazon Product Advertising API