We're an affiliate
We hope you love the products we recommend! Just so you know, we may collect a share of sales or other compensation from the links on this page. Thank you if you use our links, we really appreciate it!
Whippets have unique physical characteristics. Their tiny heads make sliding out of collars look easy. Unlike other dogs, their thick furs, underlying fat, or strong skin do not protect those necks. In reality, they are sensitive and delicate.
As a result, they require collars that are tailored to their form to ensure optimum fit. That said, ordinary collars do not work with Whippets.
Collars range in materials from simple nylon to durable leather, price, sizes, designs, and every imaginable colour. Some offer embroidering or an engravable plate for identification purposes, making it doubly effective.
Whatever collar you pick, ensure it will last longer, be safer, comfy, engineered to stay in place, adequately sized, and will keep up with your whippet's lifestyle.
Our article lists the 6 best dog collars for whippets, each with its own set of benefits and purposes that will aid you in your buying decision.
In a hurry?
If you're in a hurry and don't have time to read the whole article, I've linked the best dog collars for whippets below for you to find on Amazon. Rest assured we only choose the best products for our readers.
Best Overall – Woven Mustard Yellow Martingale Collar
Best Budget Dog Collar – Petifine Reflective Dog Collar
Best Premium Dog Collar – BBD Pet Products Whippet Collar
Why A Dog Collar Is Important for Your Whippet?
Enhance whippet safety
Even if your whippet is disciplined, the potentially dangerous outcomes might occur when you take your whippet out for training or a stroll. It would be best if you walked your dog on a collar and leash for the sake of your pooch's safety, people and other pets.
A reflective dog collar is preferable, mainly while walking the whippet at night, because it prevents approaching automobiles from colliding with you and the whippet, increasing safety.
Help Identify the Whippet
A collar is your whippet's sole method to inform the world where it belongs, so let them get used to wearing it. A pup without a collar is defenceless if it becomes separated from its owner.
A whippet's collar with a tag should ideally include your address and phone number, the contact address and phone number of your veterinarian's office, or the dog's name and phone number.
As long as your dog has a collar with up-to-date information, you have a much better chance of finding it.
If your whippet takes part in contests, the collar will aid him stand out from the crowd. Participating in all dog contests necessitates the use of a customised dog collar with tags.
Useful During Whippet Training
Whippets are intelligent animals, over time, can retrace their whereabouts back home as they familiarise themselves within your regular walking routes.
Hence, a newborn, adopted or purchased whippet will require to be taken for walks to acclaim to its new environment.
It's essential to make sure your pet is wearing a collar and leash while exploring their neighbourhoods because whippets are agile and mischievous.
The whippet collar will help it in passing obstacles and in keeping its focus until it has mastered the training. 
If your dog has a short attention span, a dog collar and leash will assist you in keeping its focus. When it comes to a dog training collar, you should go for the most robust one that can endure constant abuse during training.
Aid in Deterring Undesirable Whippet Behaviour
You can use your dog's collar to regulate its behaviour or mobility. It will assist in establishing discipline when walking, managing whippets on the road, or exercising. 
6 Best Dog Collars For Whippets
Image
Product
BBD Pet Products Whippet Collar
Ancol Timberwolf Leather Whippet Collar  
Go Tags Personalised Dog Collar
Dog Collar Heavy Duty Nylon Dog Collar  
Petifine Reflective Dog Collar
1. BBD Pet Products Whippet Collar
Your whippet will look great in this BBD leather collar. It adds to the exquisite aspect of your pooch's long neck-, but there is also a functional purpose for wearing this collar.
The collar's soft inner texture is comfy and protective on the sensitive neck of a whippet. These collars are also lined and padded, to make sure your dog is as comfy as possible.
This is crucial since whippets do not have a thick fur covering to protect them. Additionally, the broad collar will be more comfortable for them when they tug on the leash.
It is easy to fit and adjust, meaning you'll spend more time out with your dog than trying to get the collar on the neck. It comes in different colours and sizes to match the personality of your whippet.
When you attach a leash, the broader portion of the collar will swing to the front of the whippet's neck. The wide section in front keeps the whippet's throat protected, even when pulling. 
The whippet is protected from cutting off its breath and arterial blood flow when moving forward.
To guarantee stability, the design progressively grows in breadth as it travels around the neck. It has a metal clasp and D-ring function for leash attachment and tag attachment.
The unique shape is simple to put on the whippet and prevents the pooch from slipping free.
It's reasonably priced for a strong, durable, and high-quality leather collar. It comes in various sizes and ranges in colour from royal, grey, red to boysenberry.
For additional comfort and strength, the stitches are sewn with a thick waxed thread.
The design features a nickel-plated hardware and metal-enforced eyelets that allow the collar to last a long time. It is best for small/medium-sized whippets.
Pros
Made from a fine leather material hence strong and durable
The welded D-Ring enhances safety
It is comfortable and pliable
Its unique shape is best for pooches with slender necks and conic heads
Cons
It is expensive
Cleaning and maintaining is hard
Can be smelly
2. Ancol Timberwolf Leather Whippet Collar
If you are looking for a collar that will last you for a very long time, this is the product for you. It is made from fine leather, expertly tailored to create a long-lasting and attractive accessory. The leather is soft hence bends and fits gently around your whippet's neck.
It is an excellent choice since it is both robust and flexible, softening over time while staying durable for a dependable collar that is also comfortable for your dog to wear. It is sewn with nylon-bonded industrial thread down both sides for extra strength.
The Timberwolf Collar has been coated with 3M leather protection to prevent water, dirt, and grease discolouration. It is stitched down both sides with industrial nylon bonded thread for extra strength.
It features a handcrafted, high-quality die-cast buckle with a sturdy D-ring, for easy adjustment and lead connection. On top of that, Ancol Timberwolf collars are waterproofed at the edges.
Ancol Timberwolf leather whippet collar is ideal for your dog because the oils in its skin and hair soften and break in the leather, keeping it supple.
As a result, they are especially suitable for whippets with allergies or sensitive skin, as the natural material is less likely to irritate your dog's skin.
Ancol produces a soft, water-resistant leather collar in four stunning colours: sable, blue, grey, or clear. Its size ranges from 1 to 8, with a fitting length of 20-26cm to 55-63cm.
Pros
It is strong and durable
Its flexibility helps it fit gently around the neck
It is water resistant
It is comfortable since it has a soft lining which doesn't irritate a whippet's skin
Cons
It is hard to maintain and clean
It is expensive.
It can get smelly.
3. Woven Mustard Yellow Martingale Collar
Due to their thin coats and sensitive skin, whippets can easily get injured by the wrong collar. That is why you need to invest in this martingale collar.
It is composed of a highly soft yellow woven washable fabric. Thus, the collar is gentle to your whippet's skin and is easy to clean.
The collar is also handcrafted with solid brass fittings, which is best for dogs with sensitive necks like the whippets. It also comprises a D ring used to attach a lead and sliders to adjust the size.
They are lighter in weight, making them perfect for whippets, breeds with tiny and thin necks. These particular collars prevent the dog from backing out of the collar, which is an issue for most sighthound breeds like the Whippet or the Greyhound.
The Martingale collar is also designed to be used for walks or as a training collar for pups because they are the most pleasant and safe to use.
This collar is meant to tighten or cinch up slightly when your whippet pulls but then release pleasantly when they walk properly.
Unlike other collars, it gives the whippet more control without the risk of choking while preventing it from slipping off its slender necks and tiny heads. 
Pros
It is a safe training collar
It is the simplest training collar
It is best for dogs who like to back out of their collars
It is easy to clean
It includes a quick-snap clasp that is easy to put on and off
Cons
When used incorrectly can cause physical injury to your whippet's neck.
No products found.
4. Go Tags Personalised Dog Collar
What sets this collar apart from the rest is that you have the option to customise it as much as you want. You can include your phone number and dog's name.
This information will be permanently embroidered into the collar. Hence, ideal for a whippet that tends to go missing on walks or escape from the backyard.
The personalisation of your whippet's name and phone number eliminates the need for their finder to faff around looking for ID badges. It's all there in a beautiful clear print in contrasting embroidery thread.
The Go Tags collar is very comfortable. The fabric is soft, the edges are tapered, and the stitching is smooth. However, the entire collar is covered in dirt-attracting seams because the material is stitched on rather than painted.
It includes a stainless-steel D-ring for leash and tag attachment, and a secure plastic side release buckle for a quick release.
Moreover, it comes in different colours with just three sizes available, and the small size cannot accommodate necks shorter than 11 inches.
The Go Tags Embroidered Dog Collar is an excellent alternative if you want something a little more reflective and less expensive.
It shines brightly at night, adding safety due to proper visibility at night for your pet is more easily distinguished when wandering off at night.
Pros
Easy to identify a lost whippet
It is washable
Can be easily adjusted
It is durable.
Cons
Embroidered seams tend to trap dirt and filth.
GoTags Personalised Dog Collar, Custom Collars Embroidered w/Pet Name & Phone Number – Blue, Black, Pink, Red & Orange Collars for Boy & Girl Dogs; 4 Adjustable Sizes: XSmall, Small, Medium, & Large
GREAT IDENTIFICATION FOR YOUR PET. Our strong nylon dog collar comes personalised with your dog's name and phone number permanently stitched into the collar for long lasting identification. To see all our pet ID products, click on our brand name GOTAGS above the product listing title.
DURABLY MADE WITH COMFORT IN MIND. Made of high-quality nylon webbing, a stainless steel D-ring for tag and leash attachment, and a secure plastic side release buckle for easy one handed quick release. The nylon has smooth, tapered edges for a comfortable fit.
5 COLLAR COLORS and 15 EMBROIDERY THREAD COLOR OPTIONS
AVAILABLE IN 4 ADJUSTABLE SIZES: XSmall (1cm wide by 20cm-30cm adjustable length); Small (1.5cm wide by 28cm-40cm adjustable length); Medium (2cm wide by 36cm-51cm adjustable length); and Large (2.5cm wide by 46cm-66cm adjustable length).
TO ORDER CLICK CUSTOMIZE NOW and enter: (1) COLLAR COLOR: Blue, Black, Orange, Pink, or Red; (2) THREAD COLOR: White, Black, Navy Blue, Neon Pink, Baby Pink, Sky Blue, Purple, Neon Yellow, Neon Green, Neon Orange, Red, Gold, Turquoise, Cotton Candy, or Jolly Rancher; (3) COLLAR SIZE: XSmall, Small, Medium, or Large; (4) COLLAR TEXT: Pet Name and Phone Number - 25 characters maximum. When finished customizing collar, click Add to Cart.
5. Dog Collar Heavy Duty Nylon Dog Collar
With this collar, you can identify your dog in elegance. This collar is soft yet sturdy. It includes a metal die-cast clasp and several holes drilled along the collar to allow you to easily change the size.
This in turn allows your pooch to feel as comfortable as possible.
Its colourful, entertaining design will make your dog the talk of the park. Because it is made of heavy-duty nylon fabric with a robust metal buckle, it is highly strong and wear-resistant.
It may also be connected to a dog leash for more visibility and security when controlling your dog.
Characterised with a cushioned lining, it's comfortable for the whippet's neck and hair. It is also suitable for medium and big dogs; thus, this collar product is extensively used for dog training, trekking, strolling, hunting, and general usage.
This dog collar features a distinctive D-Ring design with a magic sticker panel, where you can add a dog tag id, a bell, or a dog leash without interfering with your dog's comfort when out walking.
The metal clasp is adjustable; hence can be adjusted based on your whippet's neck size.  
Furthermore, the metal buckle and magic sticker provide extra security for your whippet; it will not slip off easy unless you open it with your hands.
Your dog readily chews through this cloth collar, and the fabric will tear over time. It's a good thing they're inexpensive because they'll need to be updated more often than other collars.
They are also better at retaining germs, which causes them to stink. They can be washed, but the stench will reappear.
Pros
Durable and adaptable hence excellent for developing whippets
Simple to use, put on, and remove
Comfortable for your whippet
Easily re-sizeable
It is inexpensive
They are lovely and light, making them suitable for dogs of all sizes.
Cons
Cleaning is difficult.
Nylon can cause allergies or sensitivities in whippets.
6. Petifine Reflective Dog Collar
This collar features a doubled and stitched structure with contrasting neoprene on the inner side, to provide extra padding and comfort for your whippet.
Neoprene, like nylon collars, is a soft and flexible material that is easy to wear all day. The softer fabric is ideal for dogs with long, thick fur that might become entangled in other materials.
A luminous 360 strap is woven into the fabric to enable your whippet to be spotted more readily on early morning and night-time walks, runs, jogs, or treks. Hence, the reflective stitching on Petifine collars improves security.
The Petifine reflective dog collar has an exceptionally durable anodised metal dee to keep the collar from opening unintentionally and serves as a strong leash attachment point to improve control over your dog. It is also quick to release, making it simple to put on and take off.
While not waterproof, they will be cleaner and carry less odor than a regular nylon collar. The moisture-wicking fabric also dries fast.
Hence, they are superior to nylon collars and are suitable for active swimmers and dogs living in wetter areas such as British Columbia.
Pros
The neoprene cushioning makes it comfortable to the whippet's neck
It is best for dogs that enjoy swimming 
It dries fast
Ideal for pooches with skin allergies
Cons
It is more expensive compared to regular nylon collars
Bulkier than nylon
It is limited to designs
PetiFine Reflective Dog Collar(38-47cm), Padded Full Coverage Neck Soft Nylon Pet Collar Breathable Adjustable for Medium Dogs up to 27KG(M,Black)
【Neck 38-47 cm, Entire webbing width 2.5 cm】- Size Small; The collar does not stretch itself, please make sure leave ONLY 2 fingers between collar and dog neck. A properly fitting collar and harness won't leave any room for your dog to chew.
【Full Coverage Neoprene Padded Design】- This unique comfort dog collar design with full surround soft padded which properly protect dog sensitive skin from scratching and provide maximum comfort during walking, jogging, running and hiking.
【Premium Reflective Nylon】 - This customized dog collar is made of high quality nylon fabric, strong and durable for small medium and large dog. The effective reflective stitching is very safe for dog night walking and sports
【Durable & Light Weight】 - Made of high-quality Nylon and Neoprene, well stitched, this lightweight(68-120g) PetiFine dog collar is the best gift for your lovely pet.4-size available: S, 30-39cm; M, 38-47cm; L, 45-53cm; XL, 53.5-61.5cm.
The collars are sold separately, Its matching adjustable 1.5m lead (B08Y55HZ3G) sold separately.
Frequently Asked Questions
Why Do Whippets Need Special Collars?
Whippets' physical characteristics necessitate the use of specialised collars. Their small heads make sliding out of collars easy. They also have very thin coats and sensitive skin.
As a result, they require collars that are tailored to their form to ensure optimum fit.
Their delicate and sensitive necks necessitate something lighter and gentler than a standard collar, as large or heavy collars might easily injure them.
It would help if you opted for unique whippet collars that are more secure, softer, and less likely to harm the neck and throat or damage the coat, creating a bald area.
How Do I Know If A Collar Will Fit My Whippet?
To determine a whippet's proper size, measure around the neck, just behind the ears. You should ensure a close fit between the collar and the whippet's neck.
Because whippet breeds have a habit of slipping out, they may expand with time when using leather collars.
There is no need to add extra length when purchasing a collar for a whippet, like with a dog collar for other breeds.
Can I Use More Than One Collar?
Probably you've ever seen a whippet out on a stroll wearing not one but two collars.
Many owners choose to have a single comfortable collar on their Whippet at all times to carry any identifying tags and to function as a grip to grasp hold of the dog if it moves swiftly.
A second collar is a more secure collar to be only worn when walking to prevent escape and help with pulling issues.
Should I Keep The Collar On My Whippet At All Times?
Wearing a collar is not harmful to your dog as long as you get one that is appropriate for their size and needs.
That being said, no dog should wear a collar all the time, just as you wouldn't want to wear anything around your neck all the time.
It is OK to remove your dog's collar when they are at home or at bedtime. Although, it is recommended, after removing the Martingale collar, a comfortable rolled leather dog collar should be used. This allows you to keep the hound's pet ID tags on at all times.
I Have A Doggy Seatbelt In My Car, Can I Connect It To A Collar?
It is preferable to utilise a seat belt leash with a pet harness rather than a pet collar.
Please do not directly tie the seat belt to your pet's collar for their safety, as it might result in severe neck damage in the event of a car accident or an abrupt halt.
Final Thoughts
Our selection includes dog collars earmarked for specific purposes, such as reflective collars for night-time walks and those featuring the lead connector. They all come from trusted brands and in a vast range of colours to suit your pet.
Now that you have examined all of the alternatives available, and evaluated the pros and drawbacks of each, you should be completely prepared to start shopping for your dog's perfect collar with confidence.
Other Popular Posts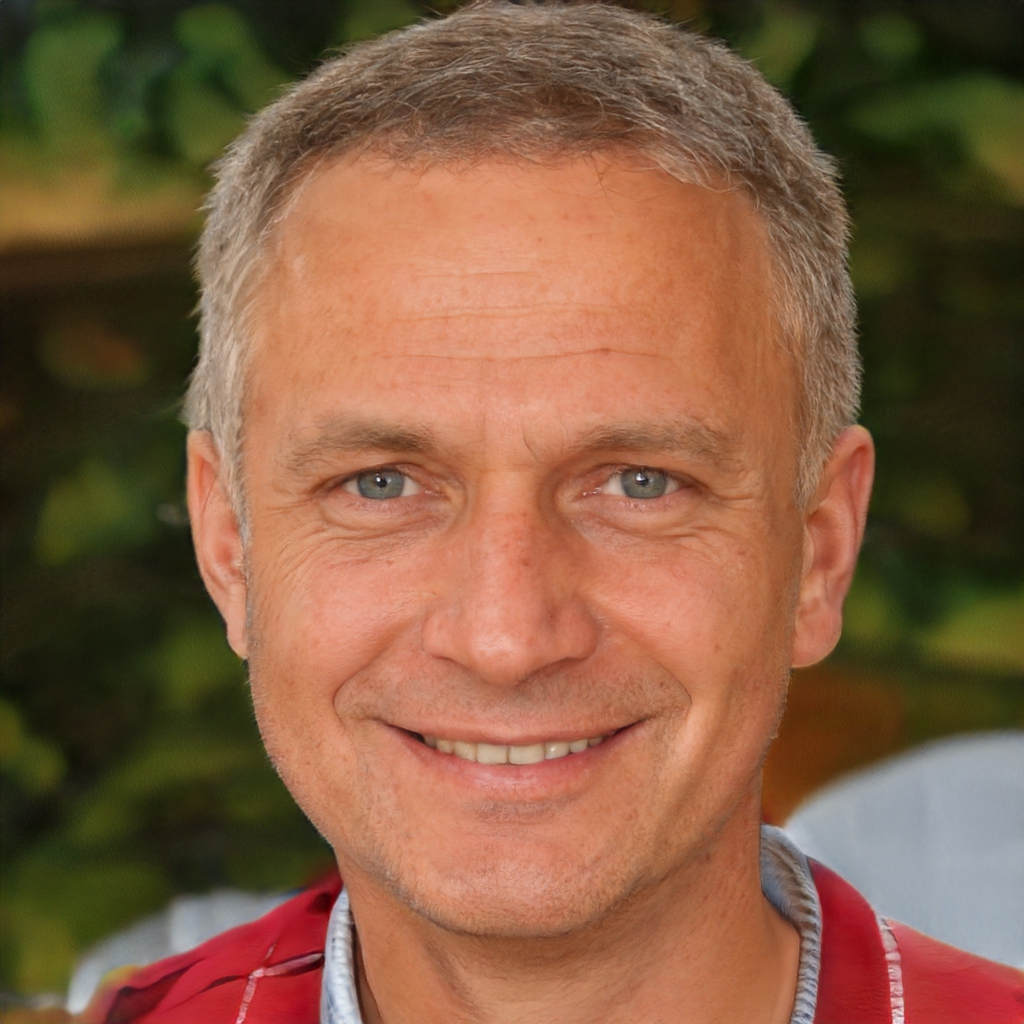 Hello. I'm Luke- the founder of WhippetCentral. I'm somewhat of a whippet nut and have been for most of my life. In that time, I've owned and raised numerous whippets. Bonnie is my latest girl; she is currently eight years old and keeps me very busy! Understanding the need for whippet-specific content, I decided to create this blog to share what I have learned and to share my expertise regarding owning and raising whippets – the right way!
Last update on 2023-09-13 / Affiliate links / Images from Amazon Product Advertising API