We're an affiliate
We hope you love the products we recommend! Just so you know, we may collect a share of sales or other compensation from the links on this page. Thank you if you use our links, we really appreciate it!
Treats are a part of a whippet's daily life. You give your whippet a treat as a reward, as motivation or when you return from a prolonged absence.
So to say, treats are a form of communicating with your pet to make them understand a concept. Also, it strengthens the bond between the two of you.
A treat should be balanced nutritionally and well-suited for the needs of your whippet.
There is a myriad of treats out there, and as a dog-owner, you may be confused as to which are the best for your whippet.
Worry not. In this article, we shall highlight the 5 best dog treats for whippets to help you choose the perfect one for your furry buddy.
What to Look Out For In Dog Treats For Whippets
As a dog owner, you definitely spend time selecting the right food for your pet to avoid health issues.
However, you may not pay as much attention to the kind of treats you get your whippet because, after all, it is just a reward that is given in small proportions.
You should be aware that dog treats can cause health complications such as obesity, itchiness, and digestive problems.
Therefore, it is important to get healthy treats for your whippet.
So, what should you look out for when purchasing a dog-treat?
Sugar-free
You may be tempted to get your whippet something sweet to show that you are proud of their excellent mannerisms. Do not.
Sugar is harmful to your pooch's health as it may cause health complications like tooth decay, arthritis, allergies, obesity, and even diabetes.
It appears under different names in the list of ingredients: sucrose, corn syrup, caramel, among others, so be on the look-out for those.
Soy-free
Soy is often used as a cheap substitute for meat protein, which is essential for your whippet's growth and health.
Unfortunately, soy contains fewer health benefits than meat protein and, in some cases, is an allergen for your whippet. It is safe to get a treat with no soy in it.
Grain-free
If your whippet is allergic, avoid treats that have corn, wheat, soy, and other grains.
Feeding your pet these ingredients will lead to allergic reactions such as itchiness or an upset bowel.
Being natural carnivores, feeding whippets too much grains may also lead to loss of muscles.
When you go to the store, make sure to ask for a grain-free dog treat.
Additives
A healthy treat is one with minimal to no additives and artificial flavours. Additives are bound to cause health issues for your whippets.
Instead, go for treats that are as natural as they can get. The fewer the ingredients, the better.
In fact, it is advisable to get dog treats that are made of just one ingredient, preferably a natural one.
Oral Health
Whippets, like other dogs, depend on their mouths to do a lot of things- opening doors, playing catch, eating, and a lot more.
Thus, their oral cavity is extremely important. As such, be careful to feed them with treats that promote oral health, such as those that clean teeth and gums during the chewing process.
Some treats cause the build-up of plaques and tartars- it is avoidable to figure out which ones they are and avoid them.
Quality
The brand of the treat says a lot about the quality. Some brands are known to do shoddy work when it comes to the quality of their products.
Treats that are made in the USA and the UK have a good reputation where quality is concerned.
If you can get your hands on treats that are Veterinary Certified, those would be the best.
When to Give Treats To Your Whippet
It would help if you never gave your whippet a treat without a good reason.
This is because he will think he can get a treat any time he asks, and the whole essence of a treat will become null and void.
Only offer your pet a treat during these instances:
When Training Your Whippet
Treats are an effective way to keep your whippet motivated during a training session.
As a rule of thumb, save the best treat for last to re-engage the pup if she starts to lose interest during the session.
As A Reward
Only give treats to your whippet when they have exercised discipline and obedience.
This way, they know they have done a good thing and will keep at it so that they get more treats.
When You Leave Him For A Prolonged Period
Do not give your whippet a treat every time you run an errand.
You may have to go out 8 times in a day, and those are way too many treats for one dog in one day.
Instead, only give treats for long absences like a whole day, for instance.
5 Best Dog Treats For Whippets
Image
Product
Blue Buffalo Wilderness Biscuits
Blue Buffalo Chicken Bits
Pedigree DentaStix Oral Chews
Image
Product
Blue Buffalo Wilderness Biscuits
Image
Product
Blue Buffalo Chicken Bits
Image
Image
Blue Buffalo Wilderness Biscuits
If your whippet has been obedient and cooperative throughout the training session, it is only right to reward him with a tasty treat.
The Blue Buffalo Wilderness Biscuits will have the pooch looking forward to training sessions. Made with a flavour of duck recipe, this treat satisfies your whippet's love of meat with its high concentration of delicious duck.
It also features other fine ingredients such as salmon, turkey, potatoes, and flaxseed.
The dog biscuits are crunchy enough to satisfy your whippet's urge to chew.
The crunchiness is also good for the dog's teeth, as it leaves them clean.
Inasmuch as they are intended for intermittent feeding only, the BLUE Wilderness Biscuits are still a healthy snack.
They contain wholesome ingredients like Omega 3, 6 fatty acids, and antioxidants. They also lack ingredients that may be harmful to the whippet, such as grains, poultry, and by-product meals.
You can, therefore, be sure that the treat is safe for your pooch to consume. Once they have tasted it, your whippet will do anything for a treat of BLUE Wilderness Biscuits!
Pros
It has a high concentration of delicious duck
It is grain-free
It contains wholesome ingredients such as Omega 3 and fatty acids
It is crunchy and cleans dog's teeth
Cons
Blue Buffalo Wilderness Trail Treats High Protein Grain Free Crunchy Dog Treats Biscuits, Duck Recipe 10-oz Bag
PACKED WITH REAL DUCK: BLUE Wilderness Trail Treats start with real duck as the first ingredient, making them a truly irresistible dog treat
CRUNCHY DOG TREATS: These dog biscuits are made with an irresistible crunch to satisfy their wild side and help clean teeth
WHOLESOME INGREDIENTS: Made with omega 3 & 6 fatty acids plus antioxidants, these grain free dog treats are more than just tasty, they're healthy too
NATURAL DOG TREATS: Featuring only wholesome ingredients you'll love feeding, Wilderness dog treats are grain free and contain no chicken (or poultry) by-product meals, and no corn, wheat or soy
Contains one (1) 10-oz bag of BLUE Wilderness Trail Treats High Protein Grain Free Crunchy Dog Treats Biscuits Duck Recipe
Blue Buffalo Chicken Bits
Appreciate your whippet with this delicious dog treat. Blue Buffalo Chicken Bits are so tasty that they will have your furry friend sprinting at full speed just to have a bite.
Made with the finest ingredients, this is a healthy food supplement for your dog. It is gluten-free as it contains no grains such as corn, wheat, and soy.
It is, therefore, suitable for whippets who are allergic to grains.
Furthermore, it is devoid of by-product meals that may be unhealthy for the dog.
These Chicken Bits are small and chewy and perfect for training purposes.
You could also use them every time your whippet rings the doorbell, goes potty, goes outside, or on walks.
Made in the USA, you can be sure the quality is top-notch.
Order Blue Buffalo Chicken Bits today and watch as your whippet becomes an even better boy!
Pros
It is gluten-free
It does not have by-product meals
It is made in the USA
Cons
Blue Buffalo BLUE Bits Natural Soft-Moist Training Dog Treats, Chicken Recipe 4-oz bag
REAL CHICKEN FIRST: BLUE Bits dog training treats are made with delicious real chicken as the first ingredient making them an ideal reward for your best friend's best behavior
MEATY TRAINING TREATS: For dogs that love a meaty treat, BLUE Bits are tender, bite-sized morsels that are the perfect size for training. Plus with DHA to help support cognitive development, they're an ideal puppy treat
WHOLESOME INGREDIENTS: These dog treats don't contain any chicken (or poultry) by-product meals and are free from corn, wheat and soy. Plus, they're free from artificial preservatives like propylene glycol and colors like red dye 40
HEALTHY DOG TREATS: Blue Buffalo natural dog treats feature the healthy, wholesome ingredients you'll love feeding as much as they'll love eating
Contains one (1) 4-oz bag of BLUE Bits Natural Soft-Moist Training Dog Treats Chicken Recipe
Express Pet Supplies Rabbit Ears
With a bunch of dog treats in the market, this natural Express Pet Supplies treat would be the best choice for your beloved whippet.
Dog owners are leaning more towards natural treats over flavoured ones because of their health benefits.
Besides, natural treats are a great alternative to rawhide. The rabbit ears treats are made from a single source ingredient- rabbit meat.
They contain neither additives nor flavours- they are as natural as they come.
This dog treat is odour-free, which is convenient, especially if you don't like the smell of meat floating around long after you feed your pet.
Also, it would be easy to hide the treat from the eager dogs.
This hypoallergenic treat is perfect for a whippet who is allergic to grains as it is gluten-free without a trace of grain. It is easily digestible with low-fat content.
The treat is chewy and kind to older jaws compared to cow ears, so older whippets will also enjoy chewing the rabbit ears.
In every 500g pack, there are around 15 to 20 dog ears, each measuring approximately 15 centimetres in length.
The quality of these treats is unquestionable as they are responsibly sourced in Europe, and veterinary approved.
Get the happy bunny treat for your whippet today!
Pros
Very affordable
They are gluten-free
They are veterinary approved
They are made from a single source ingredient
Cons
The rabbit ears may have dangerous things embedded in them so you should check before feeding your dog
1kg Rabbit Ears Natural with Hair Hypoallergenic Dog Treat Chew
100% RABBIT: When we say 100% Rabbit, we mean it. These are a completely natural air-dried treat, they contain no additives, flavourings, preservatives, grain or gluten. The perfect healthy treat for your dog that will leave them drooling. There are many benefits to feeding treats with hair/fur, they are no processed in anyway and completely natural and they work as a natural wormer, great for dogs with sensitive stomachs.
ORGANIC: These chews contain all of the essential vitamins and minerals that your dog needs to stay fit and healthy and keep their tails wagging. These are the treats that your dog would eat if they had the choice and a great low-fat alternative to pork and beef ears.
LOW FAT: Rabbit ears are very low in fat and packed with protein, they are a great alternative to rawhide and to fattier treats like pigs and beef ears. They also contain no grease and very little odour, so no need to send them outside with these chews.
PERFECT FOR PUPPIES: Great for puppies and smaller breeds, the fur also makes them softer and not as hard for your dog's teeth. We recommend from 12 weeks or older for these chews.
RESPONSIBLY SOURCED: We know how important your pet is that's why we cut no corners on quality. All of our treats are responsibly sourced in Europe and the UK from FEDIAF approved suppliers and manufacturers.
Pork Dog Treats
If you want to get your furry buddy a raw, healthy treat to keep him focused during training sessions, this is it.
This pork treat is made with 100% pork, with no other ingredients. With this, you know exactly what your pet is ingesting, and problems such as obesity, allergic reactions, and digestive pain are avoided.
Pork Dog Treats are a perfect alternative to unhealthy snacks that contain additives and iffy flavours, as they are junk-free.
Also, they have no gluten as they are grain-free, which reduces health risks for your pet. The cholesterol is at a tolerable minimum.
Choosing these treats cares for your dog's teeth and gums as they do not cause the build-up of plaques and tartars like other dog treats in the market.
Thus, you will save a significant amount of time and money from all the trips to the vet that you could have made.
The Pork Dog Treats are dried expertly using low temperatures to lock in vitamins and minerals that your pooch requires.
It also leaves behind an enticing aroma that will leave your dog yearning for more treats.
Pros
It is 100% pork
Less risk of health issues
It does not cause plaques or tartars in the teeth
Cons
Bits may break in the mouth during chewing, causing a choke
Pets Purest Dog Treats Pork Curls - 100% Natural Air-Dried Chews for Dogs, Puppy & Senior. Healthy Hypoallergenic Grain, Gluten & Lactose Free Pure Raw Food Treat Bite Rolls (150g)
RAW & HEALTHY DOG TREATS: Treat your canine to a pure and delicious pork snack reward that isn't associated with the problems of unhealthier dog chews. Pork is the only ingredient making it a perfect pet safe alternative for a good boy or girl
JUNK FREE: There are no additives, colourings, preservatives, sugar or grain in any of our natural dog chews. Itching, digestive pain, obesity and allergic reactions are all symptoms that can be associated with unhealthy doggie treats, but not ours
100% NATURAL: Unlike rawhide chews that use chemical based air drying for reduced drying times, we use a chemical free air drying process that is better for furry best friends. You can have total peace of mind with our dog friendly healthy treats
PET HEALTH: Our pig meat pet munchies are pork only, making them grain, gluten & lactose free treats for dogs on a raw food doggy diet. These hypoallergenic dog snacks are great for training, and cause less plaque tartar buildup on teeth and gums
PREMIUM QUALITY: Our pork curls for dogs are expertly dried using low temperatures to lock in vitamins, minerals and aroma goodness. We are so confident that your dog will love these dry pork snacks that we offer a 100% satisfaction guarantee
Pedigree DentaStix Daily Oral Care Chews
A whippet with a healthy set of teeth and gums is a happy whippet since dogs tend to use their mouths for a whole lot of things.
Pedigree DentaStix daily oral care chews are X-shaped treats that are scientifically proven to reduce tartar and plaques by up to 80% when fed every day.
Thus, on top of keeping the sighthound happy and motivated, it protects his teeth and gums.
The treat has been designed to be chewed long enough to be effective, with a gently abrasive texture.
It has active ingredients such as minerals, oils, fats and derivatives of vegetables and meat, that work with the dog's saliva for good oral health.
The Pedigree dental sticks are a healthy treat with no added sugar, artificial colors, or additives.
The sticks are available in single and multipack packages of different sizes to cater to different sizes of whippets.
They are, however, not suitable for dogs that weigh less than 6.8 Kilograms.
Water should always be available when feeding your whippets the Pedigree DentaStix daily oral care chews.
Pros
They protect the pet against plaques and tartars
They have no added sugar
They have no additives or artificial colors
Cons
Cannot be fed to whippets that weigh less than 6.8 kilograms
Sale
Pedigree DentaStix 112 Sticks Functional Snacks, Daily Dental Chews for Medium Dogs (10 - 25 kg), Megapack
Make sure your canines teeth and gums are clean and healthy with Pedigree Dentastix, the daily dental treat which helps build strong teeth and gums
Designed for your large four-legged friend, packed with dog-friendly ingredients and a great taste that helps with bad breath. Daily dental chews are packed with vitamins and nutrients
Scientifically proven to help reduce plaque and tartar build-up by up to 80 Percent. The X shape design helps breaks down plaque and tartar
Featuring no artificial colours or flavours Dentastix are a low fat, tasty way to support healthy teeth and gums
Items delivered: 112 Pedigree Dentastix sticks for medium dogs 10-25 kg (4 packets of 28 sticks), daily oral hygiene, recommended by vets
FAQ's
When Should You Give Your Whippet A Treat?
Treats come in handy during training sessions as they help to keep your whippet motivated throughout the session.u003cbru003eIt is advisable to save the best treats for the end of the session.u003cbru003eWhen your whippet does something that deserves a reward, it is a good time to treat them.u003cbru003eIt could be ringing the doorbell, using their potty well, and behaving themselves during walks.u003cbru003eWhen you leave the pet on its own for a prolonged period, consider giving it a treat as well. Still, treats should be given in moderation.
Are Dog Treats Bad For Whippets?
Treats are only bad if given in large quantities or when they replace food entirely.u003cbru003eKeep in mind that treats are only meant to supplement food and, by themselves, are not healthy enough to sustain a whippet.u003cbru003eThus, give your furry friend a treat in between meals and only when it is necessary.u003cbru003eBe careful to avoid treats with ingredients such as grains and artificial additives that may be harmful to your whippet.
What Shouldn't You Feed Your Whippet?
Please do not give your whippet treats that have high-calorie content as it may cause obesity and affect other bodily functions.u003cbru003eAlso, avoid treats that may cause allergic reactions, like those that have grains and artificial flavours.
Final Thoughts
We hope that we have made the process of choosing the perfect treat for your whippet easier.
Remember to give treats in moderation and only when necessary.
Other Popular Posts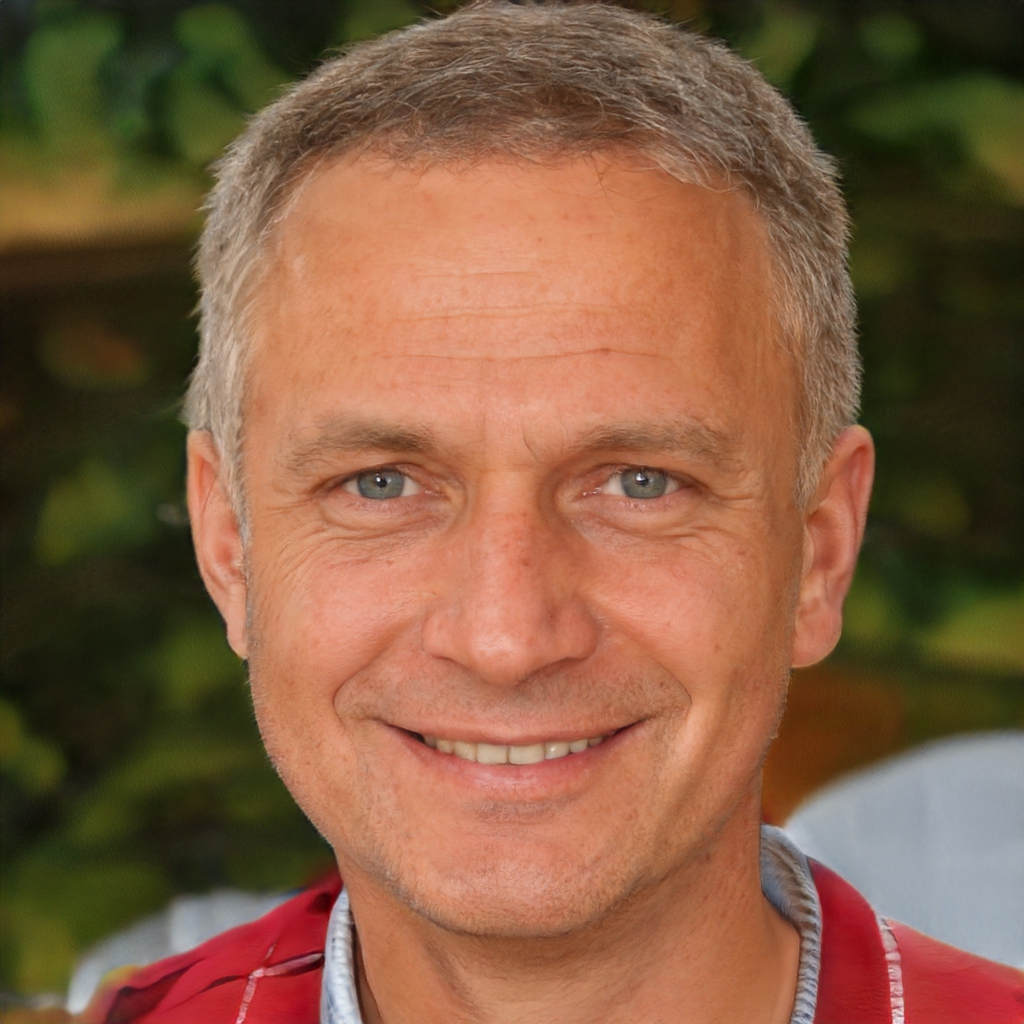 Hello. I'm Luke- the founder of WhippetCentral. I'm somewhat of a whippet nut and have been for most of my life. In that time, I've owned and raised numerous whippets. Bonnie is my latest girl; she is currently eight years old and keeps me very busy! Understanding the need for whippet-specific content, I decided to create this blog to share what I have learned and to share my expertise regarding owning and raising whippets – the right way!
Last update on 2023-05-12 / Affiliate links / Images from Amazon Product Advertising API