We're an affiliate
We hope you love the products we recommend! Just so you know, we may collect a share of sales or other compensation from the links on this page. Thank you if you use our links, we really appreciate it!
Some of us still have some outdated beliefs about wet dog food. For example, some think that it can lead to tooth decay or digestion problems. Others don't believe that it offers the proper nutrition for dogs.
We are here to debunk these assumptions and prove to you that wet dog food is not only nutritious but also provides a ton of other benefits for your dog.
Due to the limitless options available today, you might be confused about which wet dog food you should choose for your whippet.
Whippets are not known to be picky eaters, and thus the most crucial thing to consider is the nutritional value of the food you choose to buy. 
However, if your whippet is a fussy feeder, wet food can actually help it feed better. In this article, we will discuss everything you need to know about wet dog food- from what differentiates it from dry food, what are some of the advantages it offers your dog, and review some of the best wet dog foods for whippets.
In a hurry?
If you're in a hurry and don't have time to read the whole article, I've linked the best wet dog foods for Whippets below for you to find on Amazon. Rest assured we only choose the best products for our readers.
Best Overall – Burns Pet Penlan Complete Wet Dog Food
Best Budget Wet Dog Food – Lily's Kitchen Adult Wholesome Veggie Feast Wet Dog Food
Best Premium Wet Dog Food – Lily's Kitchen Grain-Free Multipack Wet Dog Food
The Difference Between Wet And Dry Dog Food
The apparent difference between wet and dry food is the water content. Dry foods have a moisture content that ranges from 3% to 12%, while that of wet food is 60% to 84%. Another significant difference is the number of calories.
A lot of people tend to believe that wet food has more calories than dry food. However, this can be far from the truth. The case with dry foods is that dogs tend to consume a lot of calories in small quantities.
Your puppy will have to consume twice or three times as much wet food to equate the latter's calorific value. Therefore, if you think your puppy is adding a few kilos, you might complement its daily walks with wet food. 
This does not outright mean that wet food is better than dry. Different benefits come with each of them. The best thing to do is to check the nutritional value of the food you intend to buy.
Wet foods are mainly made from meat and animal derivatives (animal parts that people don't typically consume, such as chicken legs, guts, and necks.) This is why such foods tend to have a higher protein count. 
Kibble (dry food) has more carbohydrates as it is often made from wheat, maize, or barley. It also contains meat meal and fats that are ground together with the cereal to give it its texture.
Therefore, look at the ingredient list and ensure it meets your whippet's nutritional needs. You can also use both dry and wet food simultaneously. 
6 Best Wet Dog Foods for Whippets
Image
Product
Lily's Kitchen Grain Free Multipack Wet Dog Food
Burns Pet Penlan Complete Wet Dog Food
Pedigree Wet Dog Food for Adult Dogs
Cesar Classics - Wet Dog Food for Adult Dogs
Lily's Kitchen Adult Wholesome Veggie Feast Wet Dog Food
Forthglade Natural Grain Free Complementary Wet Dog Food
Image
Product
Burns Pet Penlan Complete Wet Dog Food
Image
Product
Pedigree Wet Dog Food for Adult Dogs
Image
Product
Cesar Classics - Wet Dog Food for Adult Dogs
Image
Product
Forthglade Natural Grain Free Complementary Wet Dog Food
Lily's Kitchen Grain Free Multipack Wet Dog Food
If you are looking to offer your dog a well-balanced diet that includes proteins, carbs, vitamins, and minerals, then you should opt for Lily's Kitchen grain-free wet dog food.
While only about 1% of whippets develop grain allergy, it is better to avoid it. You can still reap up to 99% of the grain's nutritional benefits from wet foods.
That is why Lily's Kitchen crafted this meal without any trace of grain. The company also uses high-quality meat, vegetables, fruits, and herbs.
They don't rely on animal derivatives (meat meal, bone meal, or rendered meat) like other manufacturers. Additionally, there are no fillers or preservatives that are included in this meal. Thus you can be sure your dog will be having an all-natural healthy feast.
When you buy this meal, you get 12 packs of different recipes that are mixed to make it nutritious and tasty at the same time. Changing your dog's diet is not easy and can result in complications such as diarrhoea; as such, Lily's Kitchen ensures that all their food is easy to digest, even for dogs with sensitive stomachs. However, we recommend you introduce the new diet to your dog gradually over the course of 4 days to one week. 
Pros
The recipe contains fruits, vegetables and herbs
It is grain-free
Does not contain fillers and preservatives
Cons
Only suitable for adult dogs
Slightly expensive
Sale
Lily's Kitchen Natural Adult Wet Dog Food Tins Grain-Free Recipe Variety Pack 12x400g
Multipack contains Sunday Lunch, Fishy Fish Pie, Wild Campfire Stew and Cottage Pie wet dog food
Nutritionally complete, grain free and natural tinned wet food for adult dogs (4 months +)
Made with freshly prepared meat, vegetables, fruits and herbs
Made with proper meat - no meat meal, no bone meal, no rendered meat
No derivatives, preservatives or fillers - natural and healthy dog food
Burns Pet Penlan Complete Wet Dog Food Chicken Brown Rice and Vegetables
Whippets are very sensitive. They tend to get allergies, and their skin also gets irritated easily. That is why you need food that will cater to their special dietary needs. That is why we highly recommend this meal from Penlan.
This meal is mainly constituted of chicken, brown rice, and seasonal vegetables. All the ingredients used are organic, and they do not use any preservatives.
The company does not include ingredients that can cause food intolerance, such as dairy, soya, and wheat, in their meals. This means that the food is Hypo-Allergenic and is suitable for dogs with sensitive stomachs such as whippets. However, due to its nutritional composition, this food is ideal for adult dogs.
Now onto what your dog will notice- The taste. As nutritious as the food might be, your dog does not really care; it is only interested in how delicious it is. Since it is made from organic chicken, it has a unique poultry taste that every dog loves.
The brown rice also gives it a pleasant savoury taste and texture that your puppy will love. Lastly, since the meal is made from natural products, you can expect the recipe's consistency to change from time to time. However, they do not alter the main ingredients.
Pros
It is Hypo-allergenic
Made from organic ingredients
Ideal for dogs with sensitive skin
It is relatively affordable
Cons
Only ideal for adult dogs
Pedigree Wet Dog Food for Adult Dogs
One of the best ways to know whether you are feeding your dog the right diet is to check its coat and skin. Since whippets tend to develop allergic reactions that may result in skin breakouts, you need to ensure that the meals you give will solve that problem.
This is what makes this food from Pedigree suitable for whippets due to their sensitive skin and coat. The food is developed by vets and nutritionists and has all the essential ingredients to ensure your puppy has a healthy skin and coat.
The main ingredients that go into each pack include beef, chicken, lamb and poultry.
Also, there are no artificial colours, preservatives, or flavours used in this meal recipe. Lastly, this food is very versatile, and it can be utilised as a mixer, topper, or a full meal. It is also very easy to use, and no prep work is needed. In addition, it comes with easy-to-open pouches which makes it easy to ration.
Apart from helping improve your dog's skin, continuous use of this diet will drastically improve your dog's immune system, digestion and give it healthy, strong bones.
Pros
Ideal for dogs with sensitive skin
Does not contain artificial colours, preservatives or flavours
Comes in easy-to-open pouches
Cons
It can diarrhoea in rare cases
Pedigree Adult Dog Wet Food in Pouch, Mixed Selection in Jelly, 40x100g
100% complete and delicious wet dog food with beef, chicken, lamb and poultry for adult dogs
Wet dog food pouches in easy-to-open pouches, suitable for a fresh healthy meal, on its own or on top of dry dog food
Nutrition for dogs that helps support healthy bones, good digestion, a healthy skin and coat and strong natural defences
No artificial colours, flavours or preservatives
Cesar Classics – Wet Dog Food for Adult Dogs
Is your dog a fluffy eater? If so you need to introduce it to this meal from Cesar. Apart from being nutritious, their secret blend of ingredients ensures that the food is tasty and appetising.
When you opt for this meal, your dog will get a complete and balanced diet that has fortified vitamins and minerals meant to help your dog stay healthy.
As mentioned earlier, foods that grains can irritate your dog's tummy. That is why Cesar crafted this meal without any trace of grain. In addition, the company does not use any added sugar, artificial colours and flavours.
However, the main source of protein for this recipe is meat derivatives. While it is not exactly a bad thing, it is not the best quality ingredient to use.
The food comes in individual portions making it very easy for you to ration and store. Each portion has a mouth-watering sauce that helps elevate the flavour of the food loaf. 
Lastly, all the ingredients used are highly scrutinised to ensure they meet the nutritional levels needed to keep your puppy healthy.
Pros                                                                                      
Has an amazing taste and aroma
It is fortified with vitamins and minerals
Very convenient to use
Cons
Contains meat derivatives
Sale
Cesar Classics Dog Tray Mixed Selection, 8 x 150g
Classics is an appetising range of timeless and authentic recipes, lovingly created over 25 years
Lovingly created to be both delicious and well-balanced for everyday enjoyment, individual portions of this dog food loaf provide a moist, fresh meal each time
These high quality wet food recipes are made with carefully selected ingredients that you would expect from a luxury dog food
Handy single dog food trays with mouth-watering sauces help keep your dog keen and interested
These tasty, wet dog food trays contain no added sugar, artificial flavours or artificial colours
Lily's Kitchen Adult Wholesome Veggie Feast Wet Dog Food
More and more people are becoming vegetarian or vegan. It's only natural that you also want your dog to adopt a plant-based diet if you are one such person. The problem with this is that dogs are naturally carnivorous and require a particular diet to stay healthy.
However, due to advancements in food technology, companies such as Lily's Kitchen have developed vegetarian dog food. The company wants to ensure your doggo enjoys the same nutritional benefits it would have if it ate meat.
Their canned dog food is made from fruits, vegetables and botanic herbs that are an excellent source of vitamins and antioxidants.
Also, to increase the protein content, the food is packed full of vegetarian proteins such as cottage cheese, egg, lentils and amaranth. If you want your dog to go full vegan, this might not be the product for you. 
To ensure your dog does not get any allergic reaction, the feed does not contain any derivatives, grain, preservatives or fillers.
Lastly, Lily's Kitchen is very popular across the UK because it ensures that high standards are met when sourcing raw materials. All the ingredients are harvested and processed with the best practices to ensure they meet regulatory standards.
Pros
100% vegetarian
Use high-quality ingredients 
It is grain-free
It is relatively affordable
Cons
Contains less protein than other wet food that contain meat
Lily's Kitchen Adult Wholesome Veggie Feast Wet Dog Food (6 x 400 g)
Nutritionally complete, meat free recipe for adult dogs 4 months +
Made with vegetarian proteins such as cottage cheese, egg, lentils and amaranth
Packed full of fruits, vegetables and botanical herbs
Dogs are natural omnivores so this is a great recipe to feed a little less meat
Natural ingredients with no added sugar
Forthglade Natural Grain Free Complementary Wet Dog Food
We can't complete this review and fail to mention Forthglade, one of the most renowned wet dog food manufacturers. If your dog has a sensitive tummy, this is the product for you.
Since whippets are prone to allergies than other dog breeds, you need to go for food that does not have any junk, fillers, added sugars, or preservatives. 
Forthglade only uses high-quality ingredients to develop their recipe. This food, in particular, is made from 90% meat making it an excellent crude protein source, crude oil, and fats. The moisture content is around 75%, which makes it very palatable. 
However, if you are going to feed it to smaller puppies, soak it first for about 10 minutes in warm water. This will make it easier for your puppy to eat and enhance the food's flavour.
While many wet foods don't have a long shelf life- this one will remain fresh for nine months from the date of manufacturing. 
Like the other products, this diet does not contain any grain to ensure no allergic reaction. Lastly, it is made in the UK, and the company uses the highest quality raw materials all sourced with the country. 
Pros
Great for dogs with sensitive tummies
It has a long shelf life
Has no added artificial flavours or preservatives
Cons
Not suitable for dogs below two months
Forthglade Natural Grain Free Complementary Wet Dog Food Just 90 Percent Chicken with Liver 395 g (Pack 18)
Pack of 18 natural grain free wet dog food in 395g trays.
Very high meat content of 90% which provides a great source of protein for your dogs aged 2 months and above
Our complementary dog food is grain free which is perfect for dogs with sensitive tummies.
No sugars, artificial colours, flavours or preservatives. Easy to digest and packed with nutrients and natural goodness.
Forthglade's natural high meat wet dog food is made in Devon, UK.
The Benefits Of Wet Dog Food
Whippets Love Wet Dog Food
Your dog is more likely to enjoy wet food more than dry food. It is just more tasty and appetizing. This is because it tends to have more aroma and closely resembles meat.
Also, it is easier to chew, and most dogs will munch it in minutes. If your dog is a fussy eater, wet food might be just what you need to get its appetite up and running. 
Is Packed Full Of Protein
Wet food is mainly made of animal meat from fish, beef to chicken. This makes such meals have a higher protein content.
Most dogs (whippets included) require a minimum of 18% crude protein every day to remain healthy and wet food is an excellent source for this. Also, having more protein makes it great for puppies as it helps them grow up strong and healthier.
Can Help With Weight Management
While you might expect wet foods to have more calories, dry foods are actually the main culprit when it comes to excess calories.
This is because dry foods mainly consist of carbohydrates and are also filled with added sugar and preservatives. Also, dogs tend to eat more dry food. Since wet food has more moisture, it tends to make the dog feel fuller faster. 
Wet Food Is Easy Digestable
Wet food tends to have a smooth, soft texture. This means that your dog doesn't have to chew a lot to break it down. It also gets broken down and absorbed into the body more efficiently. This can help reduce gastrointestinal upset. 
Offers More Variety
Dogs can also get bored with the same type of meal every day. Luckily, with wet foods, you have a lot of options to choose from in terms of flavour, textures, and formats. If you notice your dog rejecting food it once loved, switching to a wet diet can improve its appetite. 
FAQ's
Can I Mix Wet And Dry Dog Food?
Yes, you can incorporate wet and dry food into your dog's diet. Since some dogs have different nutritional needs, some more than others.
If your dog has specific dietary deficiencies that require it to take dry foods, you can consider blending the two. However, when you choose to do this, do not feed both varieties at the same time.
It would be best if you always served them separately.
For example, wet in the evening and dry in the morning. If your dog has a sensitive stomach, stick with one type of food to avoid diarrhea or constipation. 
Is Wet Dog Food Better Than Dry Dog Food?
Both wet and dry food have their advantages and disadvantages, and there is no scientific consensus as to which is better.
At the end of the day, what really matters is the nutritional content of the food you feed your pet.
Also, dogs are different and have different dietary needs. Always check the ingredient list to ensure that it suits the needs of your dog. There is no one-size-fits-all answer to this question. 
Is Wet Food Tastier?
In general, most dogs will enjoy wet food more than dry food. This is because it has more pronounced flavours and aromas. 
How Can I Store Wet Dog Food?
A lot of wet foods have a very long shelf life since most of them are canned. However, once you open it, the can never leave it in the open for more than 30 minutes.
Always cover it and refrigerate. It is also advisable to use the food within five days after opening to prevent any spoilage. 
Final Thoughts
Today, we as pet owners have a wide variety of foods to choose from for our dogs. Regardless, your choice should be primarily influenced by the nutritional needs of your dog.
Wet food is excellent and offers a lot of health benefits. However, before you make the switch consider your pet's potential health problems, lifestyle, and any unique nutritional requirements.  
Other Popular Posts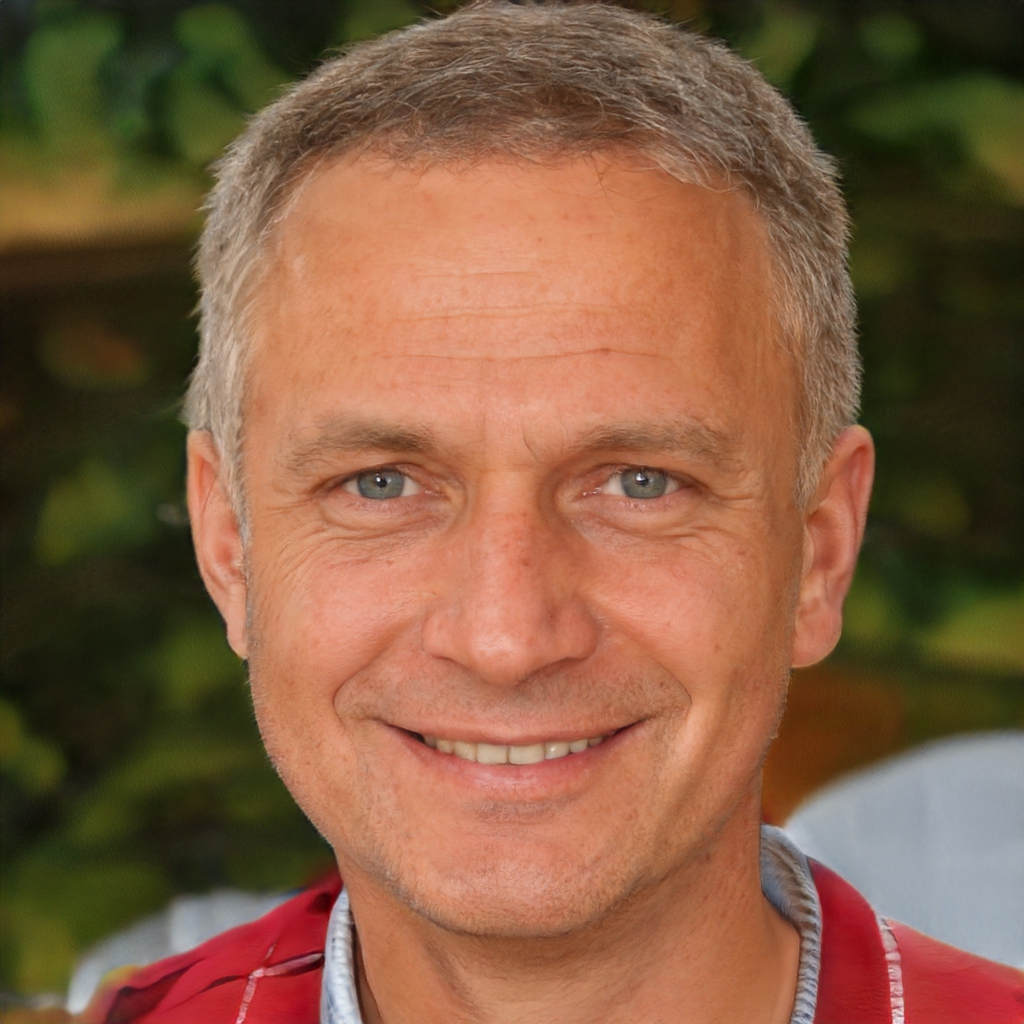 Hello. I'm Luke- the founder of WhippetCentral. I'm somewhat of a whippet nut and have been for most of my life. In that time, I've owned and raised numerous whippets. Bonnie is my latest girl; she is currently eight years old and keeps me very busy! Understanding the need for whippet-specific content, I decided to create this blog to share what I have learned and to share my expertise regarding owning and raising whippets – the right way!
Last update on 2023-09-10 / Affiliate links / Images from Amazon Product Advertising API