We're an affiliate
We hope you love the products we recommend! Just so you know, we may collect a share of sales or other compensation from the links on this page. Thank you if you use our links, we really appreciate it!
Play is as important to a whippet as eating and sleeping. Through playing, not only are the pet's social needs met but also stimulation of mental and physical development is invoked.
For that reason, it is vital to be on the lookout for the best dog toys for whippets to ensure that this need is fulfilled.
Furthermore, playing with your whippet strengthens the bond between you two. Besides, it makes exercising and training sessions fun and engaging.
This article will provide you with the information you need to get the perfect toy for your whippet.
What To Look For In A Dog Toy
Shopping for the perfect toy for your furry friend may be challenging at times.
This is because you may not be aware of exactly what your whippet needs or the best brands to purchase from.
The following are qualities that will help you choose the perfect dog toy for your beloved greyhound.
Size
The size of your whippet should determine the size of the toy you purchase.
If you get a small toy for your grown whippet, it will not be satisfactory to play with.
In the same breath, you should not get your puppy a Frisbee that is too big for it to catch.
Material
This is arguably the most important aspect of a dog toy.
For starters, ensure that the material is strong and can withstand the dog's stunts- it has to be durable.
Next, see to it that the toy is made of natural materials such as rubber and latex that are non-toxic and safe for your whippet.
Lastly, keep in mind that the best dog toys for whippets have material that is soft and gentle to your canine's teeth and gums.
Quality
The quality of the toy matters a big deal.
Do your research and go for the brands with the best reviews.
Products made in the USA are known to deliver top-tier quality in their products.
Price
Most dog toys are pocket friendly, going for anything between £10 and £20. Depending on the brand, however, some may cost higher.
Still, make sure that that there is value for money spent on every purchase you make.
Design
The design of your dog toy is of top priority, especially if it is for fetching games.
To make flying easy and steady, get a Frisbee disk whose design follows the principle of aerodynamics.
6 Best Dog Toys For Whippets
Product Name
Petper Dog Flying Disk Toy
CHARMING Pet Latex Dog Toy Balloon
Outward Hound Tail Teaser Dog Toy  
KONG Floppy Knots Dog Toy  
Product Name
Petper Dog Flying Disk Toy
Product Name
CHARMING Pet Latex Dog Toy Balloon
Product Name
Outward Hound Tail Teaser Dog Toy  
Product Name
KONG Floppy Knots Dog Toy  
Petper Dog Flying Disk Toy
Your whippet deserves a good amount of playtime to exercise his (her) muscles and release pent up energy.
The Petper Dog Flying Disc Toy is perfect for making your pet's playtime enjoyable.
Made with durable TPR, it is non-toxic and thus, safe for your canine. It is suitable both for the indoors and the outdoors.
This high-flying-fun Frisbee is amazing for fetch, especially because whippets live for sprints.
Also, it is floatable which means that it can be used in water fetch games and dock diving training.
The flight design of the toy -large with grooved Frisbee- applies the principles of aerodynamics and such, can fly really high.
This flying disk toy is 9 inches in diameter making it suitable for medium-sized and large dogs.
The toy should be used under supervision to ensure that your whippet does not chew on it.
Pros
Durable
Non-toxic
Design that follows the principles of aerodynamics
Suitable for both indoors and outdoors
Cons
It is not chew-proof
Only medium-sized and large dogs can play with it
Petper Dog Flying Disc Toy, Dog Frisbees Indestructible 9 inches, Blue
Safe and healthy for your dog: Made of durable TPR, safe non-toxic, tough and durable.
Size: the diameter of this dog toys is 9-inch, suitable for medium-sized and Large dogs.
Colors: Navy blue, pink, aqua blue, yellow, 4 different colors can choose for your dog.
Flight design: Large with grooved Frisbee design, follows the principles of aerodynamics, can fly further and higher than others ones, but not very high.
High-flying-fun Frisbee that is perfect for fetch and floatable can use them as an interactive toy in water fetch games as well as dock diving training.
CHARMING Pet Latex Dog Toy Balloon
This toy will have your whippet looking forward to playtime every day.
Made of all-natural latex with no lead, the Charming balloon toy poses zero health hazards for your furry friend.
The interesting bit is that you and your whippet can choose the balloon animal to play with – Dudley the dog, Digby the Duck, Baxter the Bull, Pearl the Pig, Shelly the Sheep and Hazel the Horse.
Each of the animals has a squeaker inside to make playtime even more exciting.
The toys are hand-painted in blue, and each comes with a biography,
Pros
Very pocket-friendly
It is made of all-natural latex with no lead, making it safe to play with
There is a variety of balloon animals to choose from
It features a squeaker, making playtime even more interesting
Cons
When deflated, it poses a choking hazard to young children and pups.
Outward Hound Tail Teaser Dog Toy
Whippets are known for their natural instinct to chase and this toy enables them to live that out.
This tail chaser mimics natural prey movement and as a result, keeps your whippet engaged for a long time.
To make the chase even more entertaining, the two faux-fur tails squeak and rattle just like real-life prey.
On top of being chewable, the outward hound tail teaser is also tug-able, making for maximum entertainment both in the indoors and the outdoors.
The chord is made with a durable and flexible nylon cord that is sure to withstand aggressive tuggers.
This toy is perfect for tiring a whippet out before a training session.
Thus, the furry animal will be controllable after having spent a whole lot of energy chasing the toy around.
Furthermore, it is also perfect for teaching release commands.
The tail teasers also come in handy when distracting the dog during walks.
Pros
Offers great exercise for your whippet
It is perfect for teaching release commands
Can be used to distract your whippet during walks
The nylon pole protects you from touching a slobbery squeaker.
Cons
The pole is flimsy making the toy unsuitable for larger, stronger whippets
Outward Hound Kyjen Plush Puppies Tail Teaser with Refill
A textured handle for a better grip
An innovative one piece design comprised of a flexible rod encased in a woven nylon cord
The joint is reinforced by a durable rubber collar
Includes a free replacement tail teaser
Measures 31.12 cm length by 15.24 cm width by 6.35 cm height
KONG Floppy Knots Dog Toy
KONG has been manufacturing quality dog toys for over four decades now.
Their toys are known to offer mental and physical stimulation for dogs of all sizes and ages.
The floppy knots are the newest entries and a perfect addition to your whippet's playtime accessories.
They have a floppy design that is convenient for thrashing fun.
The internal knotted rope of the floppy dog toy has a realistic feel that satisfies natural instincts of the pet.
Also, it features a variety of textures and squeakers that make playtime even more enjoyable.
To reduce messy occurrences, the floppy knots dog toy has been crafted with less stuffing compared to previous KONG dog toys.
The one downside to this toy is that it is not chew-proof.
Thus, it can be ripped off by a feisty whippet within minutes.
Pros
It is suitable for whippets of all sizes and ages
It has a floppy design that makes playtime more entertaining
The toy has minimal stuffing to prevent messy occurrences
Cons
Can be ripped if your dog is aggressive
The squeaking can get annoying
Booda Fresh N Floss Tug Rope Dog Toy
If you want a toy that not only keeps your whippet entertained but also provides dental care, this is it!
Just like the name suggests, the Booda fresh N floss tug Dog Toy is perfect for tugging games and at the same time, flossing your pet's teeth.
It features three knots that offer a great grip when your furry friend is tugging.
At the same time, it contains intertwined dental floss within cotton fibres containing baking soda that prevents plaques and keeps odour-causing bacteria at bay.
This rope dog toy prevents plaque by reducing the surface energy of teeth, making it so slick that plaque cannot form.
The floss is also mint-scented to promote fresh breath. Made with all-natural cotton fibres and wax-coated with nylon, the toy is healthy, non-toxic and lasts a long time.
Additionally, the 13-inch rope toy may be tough but it is absolutely gentle and non-irritating to your whippet's gums.
This dog wax provides a perfect opportunity to have your furry friend floss and have fun at the same time. Get yours today.
Pros
It is a multi-functional toy where besides facilitating exercise for your whippet, it improves his(her) dental health.
It is made with durable materials
It is made in USA, hence a quality product
It is perfect for teething whippets
Cons
Not suitable for large whippets because they could undo the knots during tug and ingest the strings.
No products found.
KONG-Flyer
It is a well-known fact that a dog's mental and physical developments are met through an instinctual need to play.
This toy will provide mental and physical stimulations for your whippet in all sizes of play.
The Kong Flyer is designed specifically for playing fetch. Made with classic rubber, it is durable and creates a soft catch that will make your adorable greyhound want to play again and again.
The design makes for a steady and accurate flight which makes playing intriguing for both you and your whippet.
The material, which is non-toxic, is soft and gentle to the pet's gums and teeth.
Therefore, you will not have to worry that throwing the disk too hard will harm the dog.
The KONG Flyer comes in two sizes- small and large- so you can get one for a whippet puppy or a grown whippet.
At 9 inches in diameter, is it made for dogs that do not exceed 85 pounds.
The quality is top-notch as it is made in the USA using globally sourced materials.
The KONG-Flyer is without a doubt the best and safest way for your whippet to exercise while playing fetch.
Pros
It is made with durable, non-toxic natural rubber
It is soft on your whippet's teeth and gums, making it safe to play with
Supports healthy exercise for your whippet
Made in the USA
Cons
KONG - Flyer - Durable Rubber Flying Disc Dog Toy - For Large Dogs
Soft Catch: The natural rubber makes for a softer, forgiving catch during fetch. It also delivers a dynamic rebound if your dog misses the initial toss.
Instinctual Needs: This toy promotes your dog's instinctual need to play and encourages lots of healthy exercise.
Durability: The natural KONG Classic red rubber formula is created to be durbale, and flexible for a soft catch
Small Dogs: Made for small dogs size Up to 20 lbs (Up to 9 kg)
Made In The USA.
FAQ's
Why Does My Whippet Need Dog Toys?
Dog toys make playing and exercising fun and engaging.
They are a great way to keep your furry friend occupied and distracted during different activities.
Also, they stimulate physical and mental development.
What Materials Should I Look For?
Look for materials that are natural and toxic-free.
This is because your whippet will use its mouth to hold the toy, so it has to be safe and healthy.
On top of that, see to it that the material is durable.
Do Whippets Like To Play Fetch?
Absolutely. Whippets love running games as they are sporty animals.
They have a lot of energy and have a special place in their heart for chasing things. Therefore, playing joy is total bliss for whippets.
Final Thoughts
We hope that this article will make your process of shopping for best dog toys for whippets much simpler.
Ensure you follow the guidelines on how to purchase the perfect toy.
If you require more information or wish to purchase the toys reviewed above, feel free to click on the links provided.
Other Popular Posts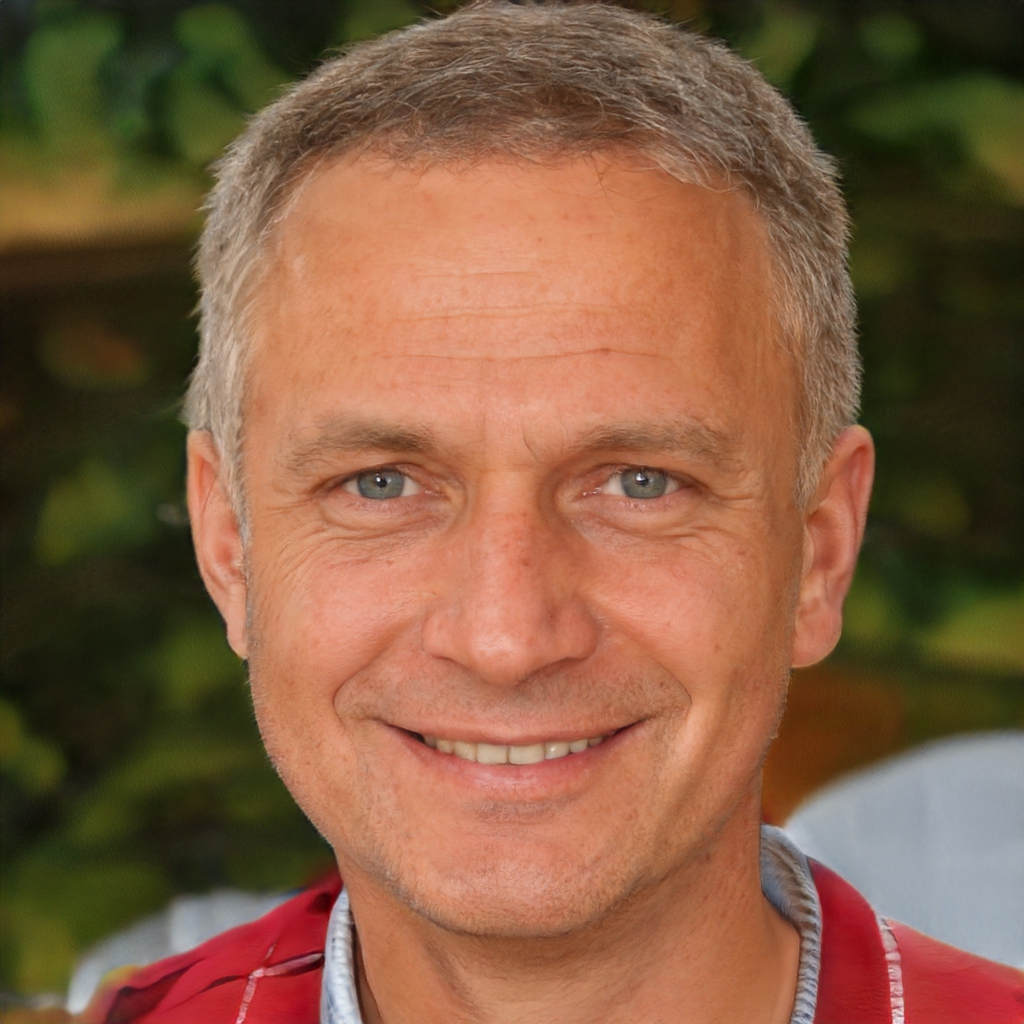 Hello. I'm Luke- the founder of WhippetCentral. I'm somewhat of a whippet nut and have been for most of my life. In that time, I've owned and raised numerous whippets. Bonnie is my latest girl; she is currently eight years old and keeps me very busy! Understanding the need for whippet-specific content, I decided to create this blog to share what I have learned and to share my expertise regarding owning and raising whippets – the right way!
Last update on 2023-09-10 / Affiliate links / Images from Amazon Product Advertising API