We're an affiliate
We hope you love the products we recommend! Just so you know, we may collect a share of sales or other compensation from the links on this page. Thank you if you use our links, we really appreciate it!
Similar to how cautious we are about the utensils we eat our food from, we should also be concerned about the bowls we use to feed our pets.
With so many different dog bowls prevalent in the market, choosing the best dog bowl for whippets may seem unattainable prompting a degree of caution on your next purchase.
This article will provide you with a practical guide to selecting the best bowl for your pet.
What To Look For In A Dog Bowl
Material
Most bowls are made from plastic, stainless steel and ceramic. However, the best dog bowls for whippets have to be those made from stainless steel.
Due to their high energy levels, whippets can easily break bowls that are not sturdy enough.
As such, steel bowls are durable as well as easy to clean.
Ceramic bowls provide a touch of class and style due to the beautiful designs often embroiled on them.
They are relatively heavier and tend to break and chip easily.
Glazes used for ceramic coating can cause lead poisoning which may be fatal to your pet.
Plastic bowls are cheap and come in various designs and colours.
They are the least recommended as they are known to harbour bacteria in the crevices that may cause muzzle irritation and chin acne.
These crevices and scratches also make the bowl not so easy to clean.
Size
The best size for the bowl primarily depends on the dog's size and how much they consume.
You can opt for a small bowl scaling it while the dog grows or a slightly larger one for it to grow into.
The bowl size should always be larger than the amount of food you provide for the whippet to feed comfortably and avoid spillage.
However, don't be tempted to overfeed your pet in case the bowl is large.
Always stick to the appropriate amount of food recommended for the size of your pet.
Height
The bowl height goes a long way in enhancing the comfort of your pet as it feeds.
Flat feeders are good for small puppies, but as they get bigger, there is a need to get elevated bowls or have adjustable stands.
Raising the height of the bowl reduces the neck strain as well as gastrointestinal complications.
Vets also recommend elevated feeding bowls for ageing dogs and those with limb problems such as arthritis.
5 Best Dog Bowls For Whippets
Image
Product
Spider0828 Double Dog Bowls
Mess Free Slanted Dog Bowl
Image
Image
Product
Mess Free Slanted Dog Bowl
AmazonBasics Stainless Steel Dog Bowl
AmazonBasics is a double bowl made from stainless steel, which is high quality and durable.
It has the biggest carriage capacity on this list with each of the two bowls carrying 900ml.
The rust-resistant bowls also don't retain odours, unlike plastic containers.
This offers your pet enough space for eating and at the same time being a healthier option.
The wide bowls can't be toppled over during feeding and for extra measure, the bowls have a rubber base to avoid slipping and protecting your hardwood floor from damage.
The feeding process a not so messy affair.
The AmazonBasics Stainless Steel Dog Bowl is ideal for medium and large whippets.
Its multipurpose uses make it useful throughout the dog's development and you don't have to keep buying another dog bowl as the puppies get bigger.
The beautiful bowl design gives you an anti-scratch and rust-resistant feature that makes it look as good as new for long periods.
The bowl can easily be cleaned in the dishwasher with no side effects.
Pros
It's safe to wash in the dishwasher
High bowl capacity
Durable
Cons
Not ideal for small puppies
Amazon Basics Stainless Steel Dog Bowl, 2 Count, Silver
Set of 2 durable stainless-steel food bowls for puppies, dogs, cats, or kittens
Holds up to 900 grams each; perfect for dry kibble, wet food, treats, or water
Rust resistant; offers a healthy alternative to plastic; doesn't hold odors
No-tip design; rubber base protects floors and prevents bowls from sliding while your pet eats
Dishwasher-safe for easy cleaning
Cadosoigh Dog Bowls
The Cadosoigh Dog Bowls are the ultimate best dog bowls for whippets.
With two stainless steel 400ml bowls attached to a high-quality silicone stand, your dog is given a complete dinner set.
You can serve food and water simultaneously. The stainless steel bowls are non-toxic and are completely odourless.
You don't have to worry about corrosion and rust when you buy the spill-proof Cadosoigh Dog Bowls.
The bowls can be removed easily from the silicone base to be cleaned either manually or by a dishwasher.
The silicone base is one of the most impressive features of these bowls. They prevent the bowls from skidding by holding them firmly in place.
The silicone pad edges are designed to protrude to avoid messy and wet floors after your dog feeds.
The harmless silicone pad can also be used separately as a feeding bowl transforming the entire product into four bowls.
This can be used to provide for more pets individually without the gruelling.
The pad can be folded easily for ease in transportation as well as storage. 
If you're not enticed to purchase this premium bowl yet, Cadosoigh offers you a gift with added functionality.
You get to receive a sparkling blue 350ml slow feeder bowl attached to a hanging buckle resourceful when engaging your pet outdoors.
Pros
Heat and corrosion resistant
The silicone case is foldable and easy to carry.
Cons
Cadosoigh Dog Bowls Non Slip Stainless Steel Double Pet Bowls Set with Non-Spill Silicone Mats Tray for Cats Puppies Small Dogs Water Food Feeding (400ml each bowl)
SAFE &NON-TOXIC MATRIAL : Our pet double bowls are made of stainless steel and 100% silicone mat, both are non-toxic, odorless and food grade, heat resistant, corrosion resistance and rust resistant. For your pet's health, choose our trustworthy bowl to provide your pet safer feeding!
DOUBLE BOWLS DESIGN: There are 2 stainless steel bowls set, 14 oz (400ml) for each bowl, one for water and one for food, suitable for Cats/Kittens/Puppies & Small Dogs.
NON-SKIDDING & NON-SPILL: Silicone mat keep the bowls from skidding on the floor when your pet is eating. Raised Edge of the silicone mat curves up to catch spills and splashes. No more worry about messy floors after your pet meals.
EASY CLEAN: These 2 stainless steel bowls can be removed from the foldable silicone mat for daily clean and also dishwasher safe.
EXTRA GIFT : You will get a foldable slow food silicone bowl, which is easy to carry when you travel with your pet!
Spider0828 Double Dog Bowls
Spider0828 Double Dog Bowls combines a durable stainless steel bowl with a silicone mat.
The unique additional feature is the scoop shovel.
The scoop shovel is useful in measuring the food to ensure the dog is not overfed or the food is contaminated while serving.
The two bowls measure 5.5 inches by 1.6 inches with a carriage of 350ml each.
The durable steel bowls are detachable and made from food-grade material ideal for serving both food and water.
They are easy to wash as they can be easily be cleaned by a washing machine.
The anti-skid silicone mat measures 18.1 inches by 10. 1 inch. It latches firmly to the floor hence making it difficult for the dog to move it around.
The extended tray keeps the floor clean and tidy, saving you the headache of cleaning up after every meal.
The silicone base holds the steel bowls firmly which makes it difficult for playful dogs to topple it over.
The tray is foldable and can be carried with during travelling.
Pros
Firm grip to the floor minimises movement of the tray
Doesn't retain odour
Cons
The bowl diameter not ideal for bigger dogs.
Double Dog Bowls- Stainless Steel 350ml/Bowl Puppy Water and Food Bowl with Non-skid Anti-overflow Silicon Tray Mat for Puppy Dogs, With Pet Food Shovel Black
【Spill & Skid Proof-designed】double removable bowls, 12oz (350ml) each, 24oz (700ml) total. One bowl for water and the other one for food. Silicon tray hold the bowls and stick to floor, expanded tray catches the spills.
【Safe Material】Food grade material keep your lovely dogs healthy. Stainless steel bowls and silicone tray are durable and easy to clean, both of them can be washed in a washing machine.
【Provide Tidy Home】Silicon tray hold the bowls easy for you to take out but tight enough for dogs, it grabs floor so puppy can not move it easily, non slip non skip. Expanded tray catches the spills save your time to clean.
【Including Food Scoop/Shovel】We provide you an additional food scoop to take pet food, no need another purchase or take with your hands, for your convenience.
【Suit for Puppies】This dog bowls suit for puppies, small-sized dogs, such as Chihuahua, poodle, pug, papillon, BEAGLE, Basset Hound, Yorkshire, etc, please confirm the size before purchase.
Kurgo No Spill Dog Travel Bowl
Are you a travel enthusiast who can't help to tag your pet along and it may not be convenient to stop along the way?
The Kurgo No Spill Dog Travel Bowl might be just what you're looking for.
Feeding and hydrating a dog while on the move is one challenging task but this bowl is specially designed to mitigate all the constraints.
The bowl's lip is tapered to keep food and water from spilling to the car floor keeping your dog refreshed while leaving no mess.
The spill-proof wedge design unique to this product ensures the bowl remains flatly poised on the vehicle's seat.
Kurgo pride themselves in always having the safety of your dog in mind and this dog bowl is made of high-quality silicone that's free from BPA and PVC.
With an 18cm bowl mouth diameter, your whippet can feed on the 700ml capacity bowl as you keep pressing on to your destination.
Ice cubes can be added to keep the water cool in case of a hot day or a longer journey.
The lightweight dog bowl can be cleaned quickly in a dishwasher before you hit the road.
You also enjoy the Kurgo Lifetime Warranty that indemnifies you against any manufacturer faults when purchasing the dog food bowl.
Pros
Portable
Wedge design provides added stability
Cons
Kurgo Splash Free Wander Water Bowl, Dog Travel Bowl, Prevents Spilling, Holds 710ml, Coastal Blue
PORTABLE DOG BOWL: It's important to keep your dog hydrated on the road. This convenient and portable bowl makes sure your dog stays refreshed and fed while in the car, without the mess
NO SPILL DOG BOWL: Tapered lip helps reduce splashing while travelling and keep kibble/water off the car floor. Unique wedge design ensures that pet water bowl lays flat on car seat
MADE OF SAFE MATERIALS: Made with your dog's safety in mind, this dog travel bowl is made of food-grade silicone and is BPA and PVC free. Easy to clean as dishwasher safe (top rack only)
COMPACT SIZE: This lightweight and compact dog car bowl holds 710ml of water or dog food. Measures 18.5cm wide and 7cm high
LIFETIME WARRANTY: Product comes with the hassle-free Kurgo lifetime warranty against any manufacturer defects when purchased new from authorised dealers
SuperDesign Slanted Pet Bowl
This bowl is ideal for dogs who are messy eaters or those who can't finish their food in a regular food bowl.
The SuperDesign Slanted Pet Bowl comes with an ergonomic design tilted at 15- degree angle.
The rounded arc prevents the food from overflowing over the edge.
The slanted food bowl also ensures no food sticks to the rim at the bottom of the bowl.
With all the food concentrating at the bottom, your dog can quickly empty all the food served inside the bowl.
The light pink bowl consists of a removable stainless steel bowl mounted on a beautifully designed melamine stand.
They are both easy to wash and you're safe using a dishwasher to do so.
The slanted design also helps in the effective digestion of the food by your pet.
The heavy-duty stand has rubber rings fitted on the base for stability as the integrated rubber prevents the bowl from slipping as your dog feeds.
Furthermore, it also protects the floor of your house from unnecessary screeches and scratches.
SuperDesign Slanted Pet Bowls have great customer reviews and recommendations making them among the best bowls for whippets.
Pros
Ideal for both young and old dogs
Easy to clean
Cons
SUPERDESIGN Mess Free 15° Slanted Bowl for Dogs and Cats, Tilted Angle Bulldog Bowl Pet Feeder, Non-Skid & Non-Spill, Easier to Reach Food S/150ml Cream White
Slanted Dog Bowl - Ergonomic 15 Degree Tilted design makes the food concentrate on the bottom and makes your pet easy to empty the food, as well as reduces risk of "bloat" and indigestion. Especially good for a flat faced cat or dog like french bulldog, and elderly dogs who struggle to eat from a very low bowl
Non Slip Bowl -An integrated rubber ring on the base protects floors and prevents bowls from sliding while your pet eat
Non Spill Dog Bowl - Dogs tend to stack food to the edge, higher round arc design makes food not easy to overflow the edge
Easy to Clean - Both Melamine Stand and Stainless Steel Bowl are Dishwasher Safe, super easy to clean and wipe
Dimensions - For dogs and cats less than 3kg, hold around 150ml particle food; SS Bowl: Diameter - 10cm, Depth - 5.5cm; Beautiful Colors - Choose the Color that Best Suits Your Pet
FAQ's
Does My Whippet Need A Dog Bowl?
A resounding yes! Bowls are way better than paper plates as they can be rewashed and used for long periods depending on their maintenance.
Additionally, a dog bowl helps you establish a good feeding regime for your dog as it continually feeds from a particular spot.
You can effectively monitor your pet's food and nutrient intake making necessary adjustments when required.
It also prevents contamination of the food with other agents that might be detrimental to your pet's health.
What Size Bowl Should I Use?
The size to use hinges on the size and age of your whippet. For the puppies, consider a bowl with a broader and shallow over a deep bowl.
Always ensure the food bowl is appropriate to the size of your whippet.
There's no harm in getting a bigger model but the amount of food should be measured to avoid obesity.
What Is The Best Material For Dog Bowls?
Stainless steel makes the best dog bowls for puppets.
They can be easily cleaned in your dishwasher and boast of more pros than cons among the other materials.
For a better choice, you can consider a bowl with a stainless steel bowl mounted on a silicone or melamine casing that gives it a better outlook than the silver colour of the polished steel.
It's also essential to avoid leaving the bowl outdoors to prevent corrosion and accumulation of rust.
Should I Use A Raised Dog Bowl?
You want your dog to be as comfortable as possible while eating. Opt for a raised dog bowl rather than the traditional flat feeding bowls.
The raised feeders were mostly used for older pets but with more models available with adjustable stands, your puppies can also use one.
Remarkably, elevated dog bowls don't just work out for the pets but also for the owners too.
People with arthritis, back problems or those physically challenged can effectively feed dogs from an elevated position rather than the excruciating pain and discomfort of bending to the ground.
These raised feeders offer numerous solutions for aging dogs and those with certain conditions.
Older dogs tend to suffer from stiff muscles and sore joints while bending over to feed.
As they eat less, when the eating experience is uncomfortable, they may stop eating leading to malnutrition so it's critical to get them raised feeders.
They are also useful if your pet is suffering from the food tract enlarging and becoming flaccid, a condition referred to as megaesophagus.
The elevation mode will help food get to the stomach rather than accumulation in the oesophagus thanks to gravity aid.
Final Thoughts
Tick out the essential requirements for your dog's needs before considering the bowl's beautification aspects presented on the shelf.
The bowl's material and size are the primary considerations for the best dog bowls for whippets.
Next time you're out shopping, consider the recommended products and parameters addressed in the article before making a purchase.
For more product details, follow the links below the respective products.
Other Popular Posts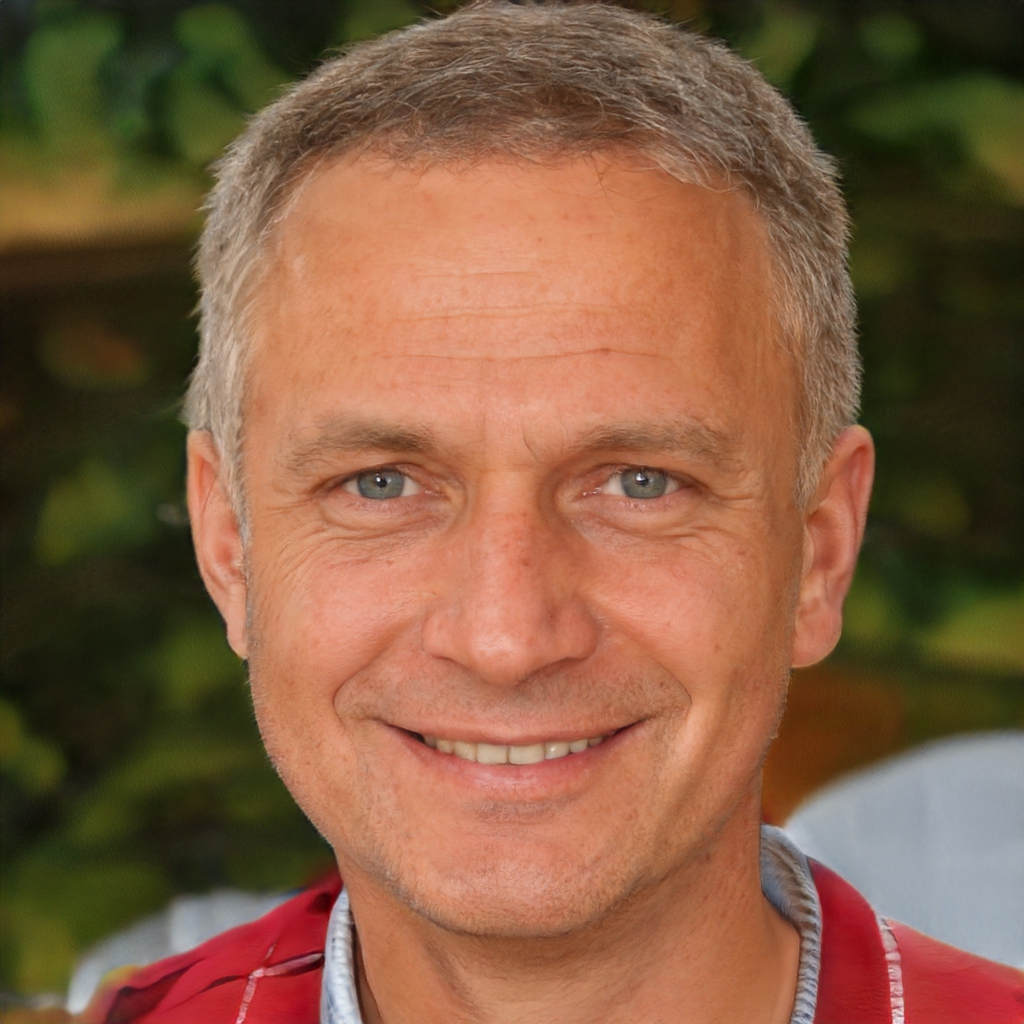 Hello. I'm Luke- the founder of WhippetCentral. I'm somewhat of a whippet nut and have been for most of my life. In that time, I've owned and raised numerous whippets. Bonnie is my latest girl; she is currently eight years old and keeps me very busy! Understanding the need for whippet-specific content, I decided to create this blog to share what I have learned and to share my expertise regarding owning and raising whippets – the right way!
Last update on 2023-09-09 / Affiliate links / Images from Amazon Product Advertising API