We're an affiliate
We hope you love the products we recommend! Just so you know, we may collect a share of sales or other compensation from the links on this page. Thank you if you use our links, we really appreciate it!
You just got your whippet, but you have to go to work. I am sure you will miss your pet, or worse still, you can't stop wondering what your furry baby is up to and whether it is safe.
No need to worry; there are several pet cameras you can consider investing in to monitor and keep your whippet company while away from home.
However, deciding on the best pick for a pet camera can be a daunting task considering that the market is flooding with plenty of cameras that let you monitor your home and pets. 
Pet cameras not only allow you to see, hear, and talk to your pet, but some models also allow you to interact with the pet too. Some camera models will enable you to play with them and toss them treats remotely.
Furthermore, some models also alert you when your pet is in danger or barking for more than one minute. They also alert you when the smoke alarm goes off, or a person is detected.
Therefore, apart from being a whippet nanny, a pet camera also acts as a home security device.
Considering that the market is flooded with many pet cameras, selecting the best can be pretty confusing. No need to worry! I have rounded up the best-dedicated pet camera to monitor your whippet while away.
By reading this article, you will select one that best suits your need and preference. 
In a hurry?
If you're in a hurry and don't have time to read the whole article, I've linked the best pet monitor cameras for whippets below for you to find on Amazon. Rest assured we only choose the best products for our readers.
Best Overall – Furbo Dog Camera
Best Budget Pet Monitor Camera – Wansview WiFi IP Camera
Best Premium Pet Monitor Camera – Blink Indoor
Why Pet Monitor Cameras Are Important For Your Whippet
There are several reasons why pet monitor cameras are essential, but the main reason is to check on your whippet safety while away.
These hounds are highly playful, and in some cases, they may end up tearing apart your sofa if left alone for too long.
Some of the pet cameras recommended have a feature that distracts the pets by marking a barking sound. This feature is critical in distracting your whippet and making it stop any undesired behaviours.
As a way is rewarding them for good behaviours, some pet cameras can dispense treats to the pet. 
Besides ensuring the safety of the pet, pet cameras also improve home security. The selected pet cameras have night vision.
Furthermore, some can alert you when they detect a person, when the pet continuously barks for more than one minute, or even when the smoke alarm goes off. 
Lastly, they improve the relationship between you and your whippet because they are fitted with interactive toys that allow you to play with your pet remotely via your phone. 
6 Best Pet Monitor Cameras For Whippets
Image
Product
Netvue Mini Indoor Security Camera
1. Furbo Dog Camera 
The best choice of pet camera for your whippet would be the Furbo Dog Camera. If you are looking for a camera that not only allows you to see, hear, talk, play but also toss your pet some treats, then this is the camera of your choice. 
The camera comes with an innovative design that goes beyond alerting you when the pet is moving around but can inform you when barking.
Furthermore, Furbo has a feature it refers to as a selfie that alerts you when the dog is facing the camera directly. 
Furbo has the capacity of notifying you of emergencies in real-time. This is an added advantage compared to other cameras that send general sounds and motion alerts.
Furbo will signal you when it detects pet movement, which can help you analyse separation anxiety through behavioural patterns. 
To further maximise your pet's security, Furbo alerts you when it has been barking for more than a minute and also when the smoke alarm goes off.
It also informs you when a person is detected. Therefore, apart from being your pet's guardian, it also functions as home security.
The hallmark feature of the Furbo is its ability to toss treats on command. This capability fosters a positive association between you and your pet.
It can hold over 100 pieces of your dog's favourite treats, and each toss differs from the previous one, so the dog never gets boring. 
To get the whippet's attention, the Furbo makes a barking sound when you want to toss a treat. Furthermore, the barking sound feature is instrumental in distracting the dog when it's anxious, licking, destroying stuff in your house, or barking.
The tossing treat feature can be used to reward it when it stops any negative behaviour to facilitate positive association. 
The camera gives peace of mind as it collaborates with over 5,000 vets and professional dog trainers who can provide professional advice relating to your dog's behaviours.
Therefore, if you notice any concerning activity, you can chat live with an experienced vet via its companion app. 
Lastly, setting up Furbo is very simple and only takes 3-minute. 
Pros
Treat tossing feature
Night vision
Barking alert
Two-way audio
Compatibility with Android and iOS
Cons 
Furbo Dog Camera: Full HD Wifi Pet Camera with 2-Way-Audio, Treat Tossing, Night Vision and Barking Alerts, Designed for Dogs, Works with Amazon Alexa
🐾 SEE -- 1080p Full HD Camera & Night Vision: With Full HD, 160º wide-angle, 4x zoom and night vision, you will be able to see your dog clearly day and night.
🐾 TALK -- Talk to your dog at home to calm him down and HEAR what he is doing thanks to 2-way-chat.
🐾 BARKING ALERT -- Furbo sends a push notification to your phone when t senses your dog barking. You'll always know whats going on at home.
🐾PLAY -- Fun Treat Tossing: Play remotely by tossing treats to your dogs via the free Furbo iOS/Android app. Fill Furbo with over 100 pieces of your dogs' favourite treats & play a game of catch. Recommended treat size: 1cm.
🐾 STABLE & FLEXIBLE -- Place Furbo anywhere and change places whenever you like. The slight downward angle of the camera lets you see everything even if Furbo is placed high on a shelf and out of your dog's reach.
2. Blink Indoor Camera
If your only preference is to keep an eye on your pet without the fancy features such as; treat tossing, bells, and whistle, then Blink Indoor camera is your best pick. 
The Blink Indoor pet camera does not have the capabilities of dispensing treats while you are away or constantly alert you on what the dog is doing.
However, it has a customisable motion alert that you get on your phone through the Blink Home Monitor app. This feature allows you to get alerts only when need be. 
With the motion and temperature sensors, Blink camera doubles as your pet nanny and home protection service. Furthermore, the camera gives you up to two hours of free cloud storage of video clips without any monthly subscription.   
The camera allows you to watch your whippet while away from home, talk with it through the two-way audio capability, and get motion detection notifications. Although the Live View feature is real-time, it is not continuous. 
The camera also provides night vision through infrared technology that allows you to monitor your pet even at night. The upside of this camera is that it works perfectly with Alexa.
Therefore, you can use your voice to monitor your whippet through supported Alexa-enabled devices. 
The camera design is designed so that even a novice can set it up in a few minutes. It does not require any wiring or a professional to install. 
It runs on two non-rechargeable AA lithium batteries that have a lifespan of two years. However, this is also a downside to the camera.
Considering that the camera does not have a continuous live view capability, continued pressing to continue will run out the batteries before the two-year lapses. 
On the downside, the camera lacks the ability for multiple people to watch the stream simultaneously. 
Therefore, if you are looking for a way to monitor your pet while out, the Blink Indoor camera is the best pick, furthermore, it works very well on both iOS and Android. 
Pros 
Cheap
It has a two-way audio
Night vision
Works on both iOS and Android
Easy to setup
Cons
It does not have a continuous live view
Non-rechargeable lithium batteries
Sale
3. Netvue Mini Indoor Security Camera
The most painful thing for pet owners is leaving them alone. However, having a good pet camera eliminates all worries of leaving your pet alone and makes your time away painless.
I found out that having a fancy pet camera is not what most pet owners want, rather a camera that can show you first-hand that your pet is happy and safe.
You can get all that and some added security features from the Netvue Mini Indoor Security Camera. It is compact, has excellent quality video, and provides SD storage and cloud storage.
The most amazing about the Netvue Mini Indoor Security Camera is its 360-degree rotation. This feature makes sure that there is no blind spot and you can see what is happening behind the camera, ensuring that you never miss any crucial detail about your pet and house. 
Additionally, it supports multiple users to view live video feed simultaneously. Therefore, you can invite other people to play and have fun with your pet, monitor your home when you are busy with other stuff or sharing incredible video clips of your pet with families and friends. 
The camera understands your preferences; thus, it focuses on what matters. Once motion is detected, the camera will automatically alert you to view your phone, and it's compatible with both iOS and Android devices.
The camera motion detection can be customised as per zone, time, or sensibility to reduce multiple alerts.
It has an infrared enhanced night vision feature that automatically switches to night vision when the environment is dimmed. This feature improves the clarity of the video, making you watch the video as clearly as day. 
With the camera, you can talk with your whippet through the two-way communication feature via the Netvue app anytime and anywhere.
It also has a continuous live stream, and through the function of Alexa, you can continue performing your chores when you want to access the live stream.
The setup is easy and quick. However, the two-way communication feature is not available on Alexa. 
Pros 
Good day and night image quality
360-degree rotation
Multiple users live stream
Customisable motion detection alert
Cons 
Netvue Indoor Camera 360° Pet Camera, WiFi Smart Security Camera, Cat Dog Baby Monitor with Camera, Pan/Tilt/Zoom, 2-Way Audio, Motion Alert, IR Night Vision, Compatible with Alexa, App Control, White
✔ Designed To Set It Up In Minutes➤ Quick setting up in 3 minutes by following the in-app instructions via Netvue APP. This home security camera works well with 2.4gHz Wi-Fi, ❌not valid in 5ghz❌. Any problem, you can chat with in-app support to get a prompt reply.
✔ Hear And Talk Like You're Here➤ Equipped with anti-noise microphone and speaker, you can talk to your children and pet at any time, anywhere through Netvue app. Compatible with Alexa, just say" Alexa, show me the living room" to access the camera for live stream. ❗The 2-way talk feature is unavailable through Alexa.❗
✔Receive Real-time Motion Alerts➤You can customize motion detection zones, time and sensitivity as needed. When movement is detected, this indoor wifi camera pushes real-time App notifications, helping you focus on things that matter, always keeping you informed of every potential danger at your home.
✔Night As Clear As Day➤ You can rotate the lens to take in 360° field-of-view via Netvue App, easily cover wide areas and greatly reduce blind spots. This pet camera is equipped with advanced CMOS sensor and six 850 nm infrared LEDs, ensures 1080p full high definition crisp night vision with a range up to 32 feet, you can see detail and movement clearly even in the pitch dark.
✔Enhanced Privacy Protection➤ You can insert an SD card(not included) to store videos and images. Supports Micro SD card in class 10, 128G maximum. Besides, you can explore more cloud services like cloud storage/AI recognition service (optional, subscription fees required). Employed bank-level AES 256-bit encryption and TLS Encryption Protocol, your privacy will be strongly protected.
4. Wansview WiFi IP Camera
If you are a tech-savvy pet owner and spend most of your time away from your pet, then you should consider investing in Wansview WiFi IP Camera.
Wansview camera is a budget-friendly alternative to another brand with a wide range of innovative features.
To enhance security and privacy, the camera supports both local storage and cloud storage.
Therefore, instead of saving your pet footage in an online portal that is prone to hacking, the camera has a micro SD card slot where you can save them with a storage capacity of up to 128GB. However, you have the option of using secure cloud storage, and it supports both iOS and Android devices.
Similar to other cameras, it has a two-way audio communication feature that allows you to talk and listen to your pet in real-time.
Additionally, you can scare away unexpected intruders, thus giving you 24-hour protection of your home. Through its invisible infrared LEDs, you can monitor your pet's behaviours, giving you peace of mind when you are away. 
Wansview pet cameras automatically detect motion and send a notification to your mobile phone. This helps you to continuously monitor your whippet behaviour keeping them safe all-round.
The camera supports multiple users simultaneously but is limited to only 4 users per live video stream.  
The camera is Alexa compatible, and you can view Wansview Livestream from all Alexa-supported devices. Wansview pet camera has strong day and night vision with high-quality images.
Pros
Affordable
wide field of vision
local video storage up to 128 GB
strong day and night vision
pan, tilt, and zoom
Infrared LEDs do not emit a red light glow
Cons
Video lag
Poor and confusing website
Sale
wansview WiFi IP Baby Camera, 2K Wireless Home Security Camera Indoor for Baby, Elder, Pet Camera Monitor with Real-time Alert, 2-Way Audio Night Vision Pan Tilt Zoom, Works with Alexa Q5
【2K Full HD WiFi IP Camera】With 2K full HD resolution, wansview home camera displays a crystal clear smooth live video, you can keep an eye on your home anytime anywhere. Camera works with 2.4G WiFi(5G is not supported)
【Two-way Audio & Works with Alexa】Built-in microphone & speaker offers to communicate with your love when you are out. Works with Alexa, ask Alexa to show your front door, baby room, or anywhere else you have your wansview wifi camera.
【Smat Pan/Tilt/Zoom & Crystal Night Vision】105° wide-angle enhanced lens combined with 320° horizontal & 80° vertical rotation range create a complete 360° coverage and 4X digital zoom to enlarge the video to see details clearly. 4 pcs 940nm IR Leds give you clear Black/White picture in pitch dark up to 5 meters, no light pollution.
【Real-time Monitoring】With sensitive motion sensor, wansview security camera supports a 10-second alert video saved on the app and a real-time app alarm notification to your phone. Just open Wansview cloud app to check quickly what is going on, will not miss any important activities.
【Security and Customer Service】Financial Encryption Technology and the highest protection of data to ensure the security of your privacy. It supports cloud storage to avoid the risk of camera stolen or broken. You can also add a Micro SD card (up to 128GB )for local storage. No one could access your data without your permission.Please feel free to contact us for any assistance.
5. Nooie Baby Monitor WiFi Dog Pet Camera Indoor
Never miss a moment with your whippet; invest in Nooie Baby Monitor WiFi Dog Pet Camera Indoor. The camera comes with very cool features that allow you to see, talk, and listen to your pet.
One cool feature about this camera is a 360-degree rotation that makes sure you never miss a thing about your pet.
The camera can automatically sense any motion with your pet in full 360 degrees. The pan and tilt are an added advantage as they allow you to rotate the camera horizontally and vertically via the Nooie App.
The image quality is crystal clear and replicates the real world. With strong night vision and two infrared LEDs, you can see your pet at night and during the day.
Another cool thing with the Nooie camera is its ability to automatically record motion, barking, or any abnormal sound is detected—the camera records and alerts are sent to your phone immediately to maximize your home and pet security.
Additionally, it has a micro SD card slot to record images and video that supports up to 128 GB card. The SD card is automatically registered after you insert it.
It is also possible to see the recording of a particular day by selecting a recording from a timeline that appears below the camera.
The camera also has a two-way audio communication capability that allows you to talk and listen to your pet. Furthermore, it has a continuous 24/7 live stream recording that helps see the pet anywhere and anytime.  
Lastly, it is very easy to set up, and it only takes a few minutes to complete the installation process.
Pros 
Excellent two-way audio capability
Continuously 24/7 real-time motion and sound alert
Superb night vision
360-degree rotation
Cons 
No products found.
6. WiFi Baby Monitor
If you are looking for a quality, affordable pet camera, then WiFi Baby Monitor is the best for you. The camera comes with an enhanced night vision that records in 1080p full HD.
This allows you to see the delicate movements of your pet clearly. The built-in infrared sensor allows for clear and continuous streaming, making it a 24-hour guardian of your pet.
It also has a two-way audio communication feature that offers you smooth communication with your pet anywhere, anytime. The camera is also compatible with Alexa.
One cool feature of the WiFi Baby Camera is motion and barking detection. It is equipped with a highly sensitive digital PIR motion sensor and instant trigger alert; it sends a notification to your phone immediately after an abnormal movement or sound is detected.
To reduce false detection and constant alerts, the motion detection sensitivity can be adjusted.
The camera with two storage options, including local via SD card storage or cloud storage. It can record longer video clips of up to 180 seconds, allowing you to see all the events when motion is detected.
The device is easy to set up and ensures that your privacy is protected. It automatically stops recording while you are sharing the same WiFi.
Pros
AI-powered motion detection
Customizable motion detection sensitivity
SD card slot
Extended recording time
Cons
Sale
LAXIHUB Pet Camera with Phone App Puppy Dog Baby Camera/Cam Monitor Indoor Home CCTV WiFi Camera 1080P Night Vision 2-Way Audio
【1080p Full HD Video Baby Monitor】 The M1 Wi-Fi Baby Monitor Camera with enhanced night vision records footage in superior 1080p full HD quality, letting you see the delicate movements of your little one clearly. The built-in infrared sensor supports clear recordings and streaming at dark night, which makes M1 24-hour guardian of your baby, pet, family, office, or shop no matter day or night.
【Alexa Baby Monitor Wifi Two-way Audio】 Built-in Mic and speaker offer you a smooth communication with your baby and doggy anytime, anywhere. You can ask Alexa or Google Assistant to show your baby room or garden with M1 baby/puggy cameras to any screen-based Alexa or Google Chromecast devices, always keeping your little one in sight no matter you're in the kitchen or away from home.
【Human Motion & Sound Detection】Equipped with the sensitive digital PIR motion sensor and instant alert trigger, also worked as a puggy camera for home with phone app, will send notifications as soon as abnormal movement or sound is detected. AI-powered human motion detection sensitivity can be adjusted to reduce false detection, which allows you to only focus on what matters.
【Set, Monitor, and Share All via Phone App】Customize your preferred settings, monitor, and control all your Laxihub cameras in one convenient phone app. Invite your family, friends, or anyone you care to download the Arenti app, share the access of your camera for precious moments. The sharing can also be canceled at any time.
【24/7 customer services & 2-year warranty】If you have any issues with the camera, power adapter, or app, please contact us freely. We provide a 2-year warranty and satisfying customer service from our Netherlands headquarter. Enjoy 3-month of Cloud storage at no extra cost.
FAQ's
What Features Should I Look For In A Pet Monitor Camera?
There are several pet cameras in the markets with an array of features.
However, there are some basic features that a good pet monitor camera should have, including high-quality video, motion detection, two-way audio, and motion alert.
If you want a more sophisticated camera, you can include a treat tossing feature.
Are Pet Monitor Cameras Easy To Install?
Yes, pet monitor cameras are easy to install and do not require a professional to do it. Just follow the installation guideline, and you are good to go.
Are Pet Monitor Cameras Good For Training?
Some pet monitor cameras are suitable for training, such as the Furbo.
With Furbo through a monthly subscription, you can add a feature to shout at the dog when doing something wrong. Furthermore, you can also reward your pet by tossing it its favourite treat.
Are Pet Monitor Cameras Worth The Money?
Pet monitor cameras are worth the money as they promote remote observation of your pet, foster better health monitoring, and increase interaction and engagement with your pet.
Final Thoughts
If you own a whippet, it is wise to invest in a pet camera.
Pet cameras are instrumental in maintaining a close relationship with your pet when you are away. It facilitates remote observation, health monitoring, and engagement.
Other Popular Posts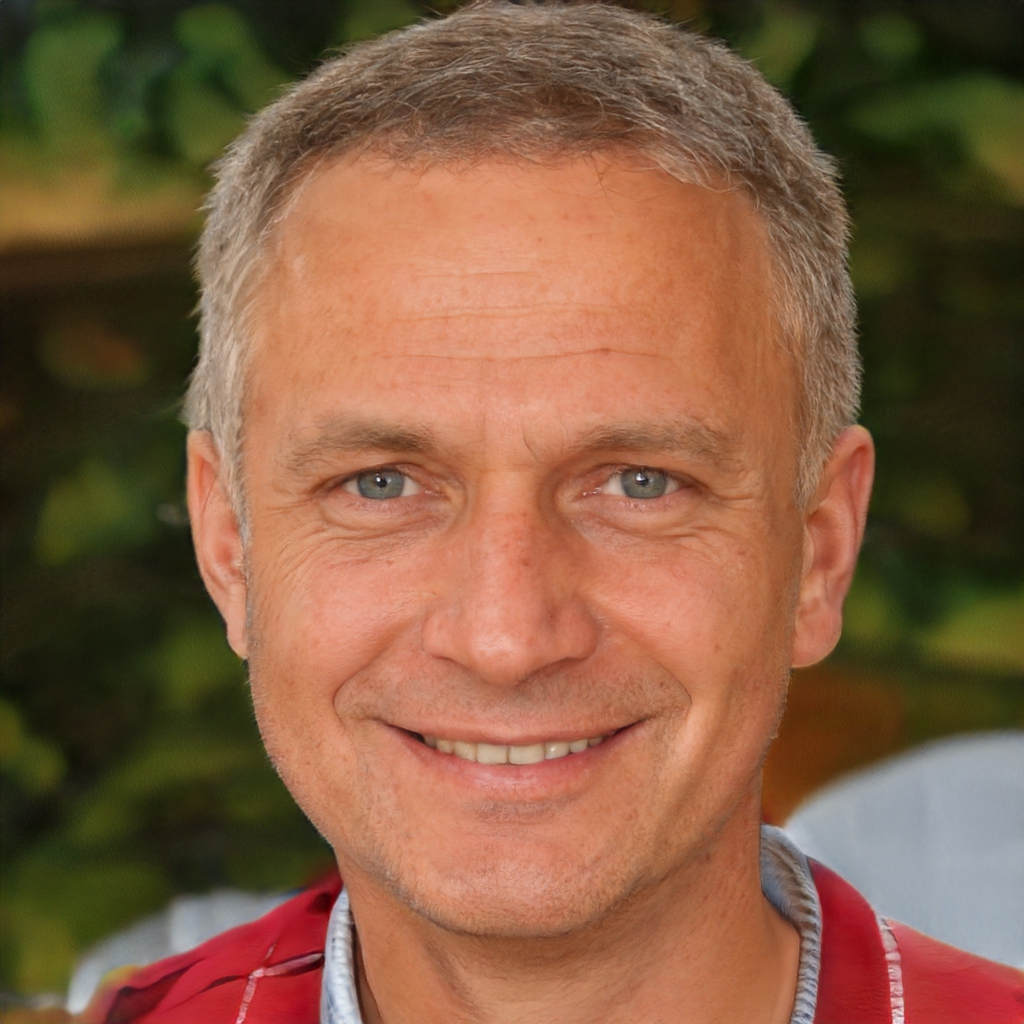 Hello. I'm Luke- the founder of WhippetCentral. I'm somewhat of a whippet nut and have been for most of my life. In that time, I've owned and raised numerous whippets. Bonnie is my latest girl; she is currently eight years old and keeps me very busy! Understanding the need for whippet-specific content, I decided to create this blog to share what I have learned and to share my expertise regarding owning and raising whippets – the right way!
Last update on 2023-12-01 / Affiliate links / Images from Amazon Product Advertising API