We're an affiliate
We hope you love the products we recommend! Just so you know, we may collect a share of sales or other compensation from the links on this page. Thank you if you use our links, we really appreciate it!
It is natural to want to spend time with your whippet in various leisure activities, hunting, swimming, sailing, surfing, and camping excursions. -and it needs to be enjoyable for both of you.
So, you most likely strive to find the best whippet life jacket that will keep your pet safe while allowing it to be part of the activity at all times.
Even though they can swim, most whippets naturally dislike water, thus require life jackets to assist them to get used to the water and give them confidence.
Furthermore, even intelligent, well-trained, and athletic whippets, will still need a life vest because it will ensure that it stays safe in case of an accident.
This article provides a detailed review of the five best life jackets for whippets.
To choose the right one, select a vest that fits perfectly with great buoyancy, handles for pulling in an emergency, and is brightly coloured/ reflective to enhance the visibility of your pet in water. These features will ensure its safety.
In a hurry?
If you're in a hurry and don't have time to read the whole article, I've linked the best life jackets for Whippets below for you to find on Amazon. Rest assured we only choose the best products for our readers.
Best Overall – Etechydra Dog Life Jacket
Best Budget Life Jacket – Podazz Puppy Life Jacket
Best Premium Life Jacket – Kuoser Dog Life Jacket
Why Dog Life Jackets Are Important
Your dog's safety is a priority, especially around a body of water. Below are some other benefits of using a doggy life jacket:
Teach your dog to swim: When puppies or adult whippets are learning to swim, wearing a life jacket helps to ensure their safety. It also provides your puppy with a sense of security as he learns the ropes.
Although dogs have a natural swimming inclination, it is critical to introduce your dog to water in a safe manner.
Great for senior or special needs dogs: You could have a senior dog or a puppy with specific needs who might benefit from assistance in the water.
Whatever the circumstances, your dog needs to play with its owner. A life vest allows your dog to be a part of the activity at all times. 
Help avoid accidents: Accidents do occur, and there might be a boating disaster. Your paddleboard may tip over.
A storm may appear out of nowhere. Protecting your dog with a life vest can offer you peace of mind that your canine buddy is safe and secure.
Additionally, most life jackets are often brightly coloured with luminous trim, allowing you to quickly identify your dog in the water. D-ring attachments and raising handles are other common safety features.
What Features To Look For In A Dog Life Jacket
The Right Size: One of the most important things to look out for is the size. This is because you won't be able to appreciate them if it doesn't fit your dog.
A smaller life jacket will be uncomfortable and restrict your dog's ability to move freely in the water. A loosely fitting life jacket, on the other hand, will not be of much use to your dog.
As a result, establishing a balance is critical. Fortunately, every manufacturer whose goods have been reviewed in the list includes a sizing chart, allowing you to make educated decisions.
Buoyancy: A life jacket with the appropriate amount of buoyancy will keep your dog floating in the water.
Overall, most whippets are not good in swimming which means they'll need a little assistance to keep their heads above water.
Some whippets are also heavier than others, so while they can swim naturally, these dogs will require help anytime they go for a splash. 
Handles: When it comes to dog life jackets, handles are typically a given, but you should still search for them.
It's not uncommon to purchase a life jacket without a clip. Handles are essential if you need to pull your dog out of the water in an emergency. The capacity to lift might be the difference between life and death for your dog.
Colours: When it comes to life jackets for dogs, you need a product that is brightly coloured so that your dog is visible in the water – especially in the dark, where visibility is low.
The visibility issue isn't only for you; of course, bright colours ensure that jet skiers, surfers, and other persons on the water can see your dog and avoid it.
Aside from the bright colours, many vests also have reflective panels – merely to provide an extra layer of protection.
Best Life Jackets For Whippets
Image
Product
Sild Colour Pet Life Jacket
Etechydra Dog Life Jacket
Dog Life Jacket Swimming Safety Vest
1. Kuoser Dog Life Jacket
If you want your whippet to appear stylish while wearing a life vest, this is the ideal option. Kuoser dog life jacket features a lovely mermaid pattern that is guaranteed to make your dog look charming.
It even includes a tiny tail on the end to make your pet appear beautiful while it wears it.
The jacket is not only aesthetically attractive but is also incredibly useful and functional. It is designed using nylon and polyester materials, which make it highly robust and long-lasting.
It will not readily wear or tear, and water will not rapidly turn it moldy or stinky.
It is also totally breathable, so your dog's skin will be able to maintain an average body temperature and not become overheated while wearing it. This comes in handy since whippets have sensitive skin.
In addition to the preceding, this vest contains the foam substance polyethylene, which allows your whippet to float in water without difficulty. Its three straps are adjustable and secure the life vest to your dog's body. 
It has a D ring on top to connect a leash and regulate your pet's movement in the water to avoid accidents. Your dog will not feel any pressure while wearing this vest, and he will also look lovely in it.
They come in a variety of bright and reflective colours. This makes it easier to spot your pup and never have them out of your sight again. Once removed from the water, the life jacket may dry in 5 minutes, making it one of the quickest drying life vests on the market.
Pros
It's budget-friendly.
It's lightweight.
It is totally fashionable.
It's easy to wear.
Cons
It is not ideal for medium or large dogs due to its holding capacity.
Kuoser Dog Life Jacket, Pet Ripstop Life Saver with Superior Buoyancy & Rescue Handle for Small/Medium/Large Puppies, High Visibility Floatation Vest Swimsuit for Beach Pool Boating
▶WATERPROOF & SECURE MATERIAL: Make of high quality oxford cloth and polyethylene foam, an advanced breathable mesh lining underbelly for proper cleaning and drying fast, offers the maximum comfort and warmth.
▶MAIN FEATURES: Adjustable nylon straps, quick release buckles, heavy duty yet more comfortable magic sticker fastening system around the belly and neck to keep securely fastened, assure size fit specifically for dog's chest, belly and neck.
▶DURABLE GRABBING HANDLE: Strong, low-profile handle on top for quick and easy grabbing. Durable D-ring hook for leash on back is convenient for a leash to control your dog from running away.
▶SAFE DOG LIFE JACKET: Reflective accents and bright safety colors to enhance visibility when your beloved pets swim under water. Also, Our secure float foam can support your dog swimming without tired feeling greatly.
▶PERFECT BUOYANCY & SECURITY: Pet Life Jacket showcases a flotation solution to all water sport activities for dogs. Neck, belly and back float provides your dog outstanding buoyancy and security.
2. SILD Colour Pet Life Jacket
SILD has been a trusted name in the dog supply industry for almost 30 years. They make some of the most outstanding dog products on the market at highly reasonable rates.
Their pet life jacket is incredible for various sports, including swimming, surfing, sailing, and hunting.
This jacket is extremely lightweight and comfy. Your whippet will not feel as though he is wearing anything heavy, and he will not be bothered by this life jacket vest.
It is ideal for swimming since it provides a lot of mobility in the arms and legs. It has adjustable nylon straps on the side and front to ensure a secure fit for your dog.
A large strap on top of the life jacket allows you to pull your whippet out of water in an emergency or guide your whippet through pools and lakes when teaching him to swim.
The coat comes in various bright colours that will draw attention to your dog's position if he is swept away by a strong current.
You want to make sure your dog's life jacket is safe and fits him properly, but finding the appropriate size for tiny dogs such as whippets is very hard. However, this life jacket is available in five sizes. The smallest size can comfortably fit a whippet puppy.
Pros
It is comfy
It is durable
It fits well according to the size chart
Cons
SILD Color Pet Life Jacket Size Adjustable Dog Lifesaver Safety Reflective Vest Pet Life Preserver Dog Saver Life Vest Coat for Swimming Surfing Boating Hunting (M)
Don't worry,your pet will not feel too hot or uncomfortable to put on clothes.Because they dissipate heat with their tongue.On the contrary,they can resist ultraviolet ray well and protect their skin better.
With a layer made of lightweight mesh fiber, the colorful life vest for dogs will keep your furry pal comfortable.It is easy to dry.
Our adjustable dog life jacket is buoyant,which can helpyour dog to swim. It is also enhanced to reflect light along the straps, keeping your pet visible at night, dusk and dawn.
The jacket has the adjustable nylon straps,quick-release buckles,and velcro on the neck and belly part of the pet. The velcro fastening system around the belly and neck keep the pet more comfortable and securely fastened.
⭐30 Days MONEY BACK GUARANTEE- We stand behind our product. So if you're not completely satisfied with our product, we'll refund or replace the items to you. Buy now!You'll get the best product and service.
3. Etechydra Dog Life Jacket Vest.
Life jackets assist dogs that are becoming accustomed to swimming in pools and the ocean. This jacket, in particular, is ideal for dogs who are venturing into deeper waters for the first time, such as the ocean or lakes, because it has several vital safety measures.
This jacket comprises a solid yet lightweight neoprene material and incorporates additional PVC, making it more durable than other jackets on the market.
It has up to 50% more padding than standard life jackets, so your dog will be more comfortable and safer when wearing this vest.
This vest is available in various sizes, allowing you to select the one that best suits your whippet. It also features light-reflecting reflective stripes.
This excellent safety feature will enable you to go for evening or overnight swimming with your dog without fear of losing sight of him.
Regarding the design characteristics of this vest, it has an upper- and lower-layer design to offer your dog additional buoyancy in the water and ensure that it can swim properly.
The new adhesive stickers are easy to stick on and remove, are the most eye-catching feature. The vest is incredibly portable and sturdy, and it will offer your puppy countless hours of swimming safety.
Pros
It is a lightweight jacket.
It is available in 4 different sizes.
Cons
Available in one colour (orange).
4. Podazz Puppy Life Jacket
Once whippets get used to the water they appear to enjoy it. However, not all will be skilled at it. The Podazz puppy life jacket for dogs gives assurance to dogs unsure about their swimming capabilities.
This life vest is made of soft nylon cotton fabric that is pleasant for your dog and allows his skin to breathe while he wears it.
The material is also quick-drying, so once your dog has been removed from the water, this vest will dry rapidly. It is very lightweight and still provides complete protection for your dog.  
It has good buoyancy and a sturdy design to keep your dog safe if he gets caught in big waves or fast tides. There is a safety grip on the top that you may grab to remove your dog from harmful circumstances swiftly.
Regardless of how often you use it, the life vest is highly durable and will last for many years.
This product's adjustable straps make it an excellent fit for all dogs, and you can securely clip your pup in to guarantee he doesn't slide out or install the leash and walk your whippet on the beach.
This life vest is a one-of-a-kind answer to all of your water-related issues, and we strongly advise you to try it out with your pet.
Pros
It is durable
It is lightweight
It is easy to carry
It is convenient to use
Cons
Podazz Dog Life Jacket, Dog Swimming Jacket Adjustable Pet Lifesaver with Superior Buoyancy and Rescue Handle for Small Dogs, Enhanced Dog Buoyancy Aid Vest for Swimming,Surfing,Boating(Yellow,S)
Measure Your Pup's Girth First: Before choosing a size, please measure your dog's ribcage girth at the DEEPEST part.If your dog's measurement is between sizes, please choose the BIGGER size for more comfortable fit.
High Quality Material: Podazz dog life jacket is constructed with extra-rugged ripstop nylon and quilted polyester, which is not only ripstop but also allow for quick drying and proper drainage. Built with extra padding to offers super buoyancy and keeps your pet afloat in the water.
Rescue Handle Design: The handle on the dog life jacket will make it easier for you to grab hold of your dog if necessary. It also makes it easier to teach your dog to swim. You can guide him in the water until he feels confident swimming on his own.
Front Float and Reflective Trims: Removable front float assists in releasing your dog's neck pressure; Reflective detailing can enhance visibility in and out of water or low-light conditions; No worry about your dog disappearing from your sight.
100% Satisfaction:If you are unsatisfied with the Lifejacket for dogs, please contact us freely. If you have any other questions, also feel free to contact us, We will solve your problem within 24 hours & provide 67 days warranty.
5. Dog Life Jackets Swimming Safety Vest
Visibility is a key feature for any good life jacket. The Dog Life Jacket swimming safety vest is available in four vivid colours, making it ideal for swimming in open waters.
The hue will be noticeable during the day and night, so you won't have to worry about losing your dog if he swims out too far or floats away.
Due to the excellent safety colour, it's used for boating, surfing, and sailing activities. It is also utilized for teaching your whippet and for those who already know how to swim. The vest is designed to give your dog a snug fit.
It includes two straps and buckles, which can be lengthened or shortened depending on your dog's weight and stature. The clips are made from solid nylon material, so they will support your pup as he swims.
This life jacket has high-density foam padding that provides excellent buoyancy in water without restricting your dog's movement.
It includes an additional durable metal D-ring on the back for leash attachment giving you better control for your pet. The vest has three fitting sizes.
Pros
Easy to put on and take off
It is lightweight
It is very comfortable
Good for learned as well as novice swimmers.
Cons
Available in one colour (blue)
Dociote Dog Life Jacket, Swimming Safety Vest-Reflective Pet Life Vest with Superior Buoyancy & Rescue Handle, Summer Dog Lifesaver Vest Float Coats for Small Medium Dogs Swimming, Surfing Blue L
🌝SUPERIOR BUOYANCY & SECURITY: High-density foam padding provides great buoyancy in water without restricting your dog's movement; neoprene belly band supports their chest and belly. Strong, firmly stitched handle on top for quick and easy grabbing when faced with emergency. Durable metal D-ring on back for leash attachment gives better control for your pet.
🌝COMFORT & DURABILITY: The sturdy dog life jacket for small medium dog is constructed with ripstop polyester and nylon material, mesh inside, gives a combination of high floatation and comfort. Wide neoprene belly band for more support and comfort. Rescue handle and D-ring are firmly stitched, no worry of ripping them off.
🌝EASY WEAR & SNUG FIT: The pet swimsuit features strong sticker strap and flexible buckle, easy to put on and take off. This double secure also avoids the life jacket from falling off when pets are swimming. With adjustable chest&abdomen belt, you can adjust the size and tightness that fit your dog perfectly.
🌝STAY VISIBLE AND SAFE: Designed with bright colors and reflective trims to provide better visibility while swimming, easy to spot your pal in the water or at beach, pool, boating, surfing, rafting, kayaking.
🌝MEASURE BEFORE PURCHASE: Please carefully read the measuring instruction in the size chart to get a right size for your pet. (M: Chest 36-41cm, Neck 31-38cm, Back length 25cm; L: Chest 56-64cm, Neck 49-52cm, Back length 32cm) Our dog life jacket is suitable for small & medium dog (eg: French Bulldog, Schnauzer, Miniature Boston Terrier...) If your dog is close to the top measurement, please order one size up. Contact us freely if there is any problem with the product.
Safety Tips for Dog Life Jackets:
Fasten Properly: Do not enter the water until you have double-checked that the life jacket is fastened correctly on your dog. Loose straps or fastenings might cause the jacket to shift from its initial position.
This might interrupt your dog's normal movement and put him in danger.
Another issue that may arise is if your dog's straps are too tight. This might create skin breakouts on your pet, which can cause him discomfort and burns.
Too-tight straps can also disrupt natural breathing, exposing your dog to unforeseen dangers and injury.
Match the Activity: While some life jackets are really designed to save your dog from life-threatening water mishaps, others may merely be useful in aiding your dog in staying above the water.
If your dog spends a lot of time around and in the water, you may want to invest in a more robust life jacket.
FAQ's
What Features Should I Look For In A Dog Life Jacket?
Even if your whippet is a natural swimmer, a life jacket is always recommended for additional security.
There are several aspects to consider while selecting the best life jacket for your dog. Comfort, adjustability, security, size, buoyancy, visibility, and safety are a few of these qualities.
Do Dog Life Jackets Actually Work?
A dog life jacket works for various sports, including swimming, surfing, sailing, and hunting.
The life jacket is a type of flotation device designed to keep your dog safe in the water. It does this by keeping your pup's head above water and giving support when they become weary.
They are frequently composed of breathable, cushioned, and durable fabrics.
Will The Life Jacket Be Comfortable For My Whippet?
You know that your dog's comfort is the priority here, so make sure you understand that. Any clothing, or in this case, a floating gadget, must be approved by your whippet before being worn.
If your pooch does not feel free and happy in their life jacket, they are unlikely to enjoy their time on the water.
Are Life Jackets Worth The Money For Whippets?
Without a doubt, pet life jackets are worth the money. The reasons are identical to why you should wear a life jacket as a person.
They keep your dog safe and away from any dangers when they swim in the deep and vast waters.
Final Thoughts
A life jacket is a helpful tool for keeping your dog safe on the water whether he or she is a complete water baby or is merely going through training sessions to learn to swim.
To choose the best dog life jacket, you must consider the product's design, size, and lifespan.
Hopefully, you've enjoyed this post and now know if a whippet life jacket is right for your dog.
Other Popular Posts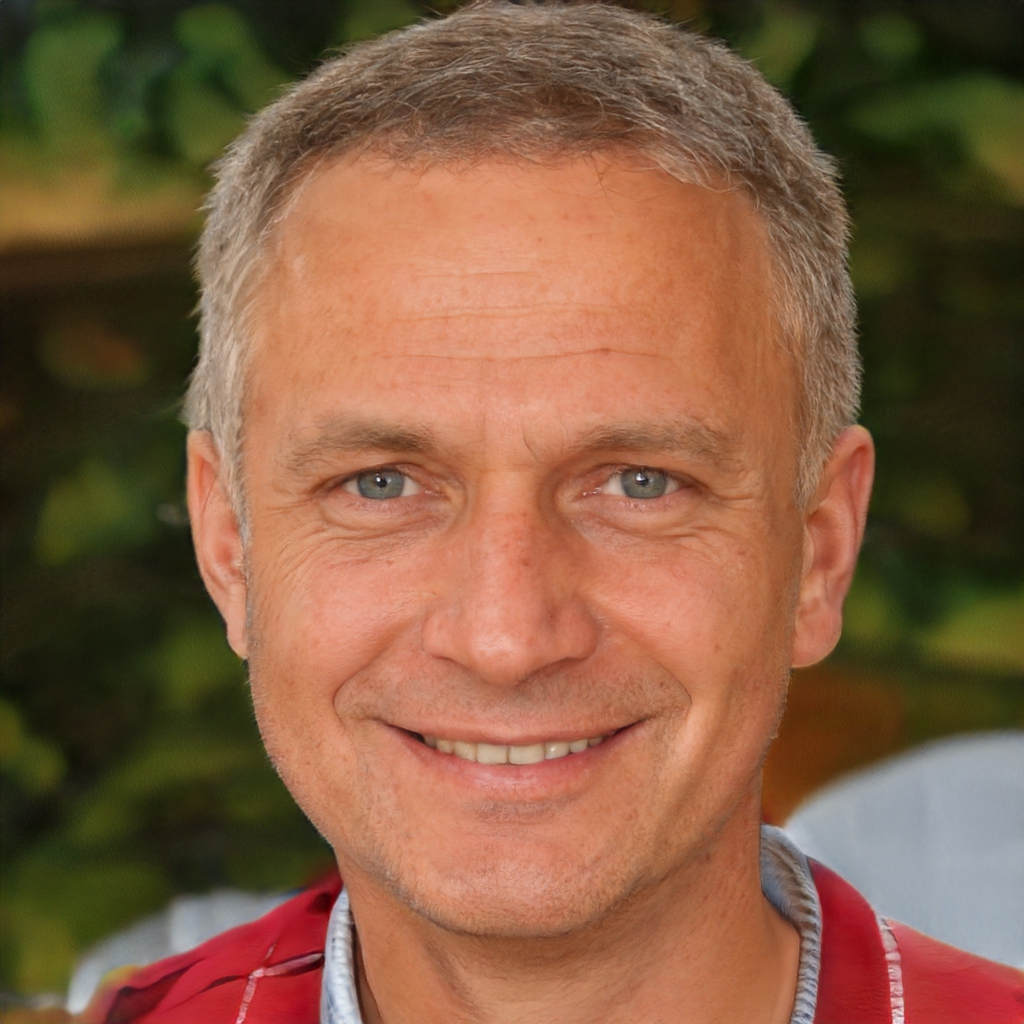 Hello. I'm Luke- the founder of WhippetCentral. I'm somewhat of a whippet nut and have been for most of my life. In that time, I've owned and raised numerous whippets. Bonnie is my latest girl; she is currently eight years old and keeps me very busy! Understanding the need for whippet-specific content, I decided to create this blog to share what I have learned and to share my expertise regarding owning and raising whippets – the right way!
Last update on 2023-11-11 / Affiliate links / Images from Amazon Product Advertising API