We're an affiliate
We hope you love the products we recommend! Just so you know, we may collect a share of sales or other compensation from the links on this page. Thank you if you use our links, we really appreciate it!
While whippets are ecstatic when going out for a run, there is nothing they like more than a good snooze and chilling out on the sofa afterwards.
They can cuddle up for hours until it gets chilly when they begin shivering instinctively to warm up their muscles. Having a pyjama for your whippet is necessary to keep them warm in the cold and comfortable as they slumber.
Whippets have long slender necks, deep chests, and low backs which make their pyjamas look different from the standard dog coats.
The pyjamas are designed to accommodate these unique physiques allowing your dog to run, jump and use the potty easily without soiling them.
Whether you already have a whippet or planning to own one soon, this guide will comprehensively address your concerns.
We guarantee by the end of this article, you will be able to effortlessly identify the best pyjamas for your whippet based on functionality, design and fit.
In a hurry?
If you're in a hurry and don't have time to read the whole article, I've linked the best pyjamas for Whippets below for you to find on Amazon. Rest assured we only choose the best products for our readers.
Best Overall – White and Navy Stripe Cuff Onesie/Pyjamas
Best Budget Pyjamas – Oncpcare 2 Pack Small Dog Pajamas
Best Premium Pyjamas – Khaki Green Soft Fluffy Fleece Jumper Pyjamas
Why Pyjamas Are Perfect For Whippets
Insulation
Whippets, like greyhounds, have very low body fat and their short coats only make it harder for them to retain heat. A layer of covering is required when it's cold and pyjamas are there to provide the much-needed comfort and warmth.
In retrospect, whippets tend to hyperventilate when it gets too warm. Cotton and fleece pyjamas have quality breathable fabrics which help cool the core temperature of your dog.
Functional
Pyjamas are easy to wear and take off while being soft and lightweight. They will keep your whippet cosy and warm without the added bulk that comes along with blankets, jackets, and sweaters.
Moreover, they are durable and easy to care for. Whippets can be messy eaters and can often lead to stained clothes. Most of the pyjamas are machine washable and can also be hand washed without them losing their shape over time.
Fashionable
Pyjamas come in a wide variety of designs and colours. You can opt for a classic print or style the dog based on its unique personality to make it look more adorable. Additionally, you can fit other accessories such as hoods, buttons or modest jewelry for a trendy and fashionable look.
How To Measure Your Whippet's Pyjama Size
Whippets have deep chests so before settling for the right size pyjama; ensure you have the back and chest measurements of your pet.
You might be tempted to get a bigger size pyjama for your dog to grow into it but if it's loosely fitting, it will not provide the requisite warmth.
Don't pick a pyjama by relying on the labeled garment size (S, L, and XL). To be on the safe side, measure the dog's chest size, back length, and neck circumference then compare it with the measurements. Moreover, have the dog standing upright rather than it lying down.
First off, measure the length from the base of the neck to the base of the tail. This is the back measurement and is the size you have to order.
For a small whippet, it's usually 17-19 inches, 20-22 inches for a medium-sized whippet, and 23-25 inches for a fully grown whippet.
Move on to the chest size which entails the area behind the front legs, around the deepest part of the chest. You will need to leave some extra inches since if it's tight, it will inconvenience the whippet's breathing and comfort.
Finish off with the neck and leg measurements. To determine the neck size of, get the circumference around the neck where the collar usually is set.
For the legs, measure the length from the spine to the cuffs. Averagely, this will be 18-22 inches depending on the dog's size.
Best Pyjamas For Whippets Overview
Image
Product
Dog and Home Beautiful Jumper
Khaki Green Soft Fluffy Fleece Jumper Pyjamas
Grey Soft Fluffy Fleece Jumper Pyjamas
Dogsnug Fleece Dog Jumper
Teddy Bear Fluffy Whippet Pyjamas
Image
Product
Dog and Home Beautiful Jumper
Image
Product
Khaki Green Soft Fluffy Fleece Jumper Pyjamas
Image
Product
Grey Soft Fluffy Fleece Jumper Pyjamas
Image
Product
Dogsnug Fleece Dog Jumper
Image
Product
Teddy Bear Fluffy Whippet Pyjamas
1. White and Navy Stripe Cuff Onesie
The pyjama strikes the right balance of expert craftsmanship, quality materials, and functionality.
It is professionally hand sewn with a detailed white and navy stripes pattern rounding of this masterpiece. Your dog would look adorable wearing them all day, sleeping in, or going out.
Made from a blend of cotton and polyester, the PJs look gorgeous, feel great and boast a long-lasting performance. The inclusion of the cotton fabric is particularly important for dogs with sensitive coats as it doesn't cause allergies and irritation.
On the other hand, the polyester material makes the onesie stretchable for easy movement of your dog. The high neck feature and the extended body coverage back is suitable for whippets with a back length of 17″ (43cm) and a chest circumference of 19″ (48cm).
Another unique feature of this onesie is its 4 legged design with cuffs. This provides a comfortable fit and it's nice to know your dog's legs will be kept warm during chilly nights.
More so, the dog can run freely and engage in high-energy activities without the PJs falling off.
These soft and warm pyjamas are very easy to put on and take off. Because of the open rear section, potty time is made easy for your pet.
The onesie is machine washable, dries quickly, and is durable withstanding extended wear without losing its shape or colour.
If you value your canine companion and would like to make them feel extra important, this is the best pyjama to go for. It will look cute while enjoying the key aspects of a good pyjama; quality material, warmth, and comfort.
Pros
The fabric material is skin friendly
Durable, warm, and soft
Cuffed legs keep the pyjamas in place and keep the legs warm too
Cons
New pyjamas can be a little bit tight
No products found.
2. Dog and Home Beautiful Jumper
You will soon find out as your whippet ages, it will tend to feel cold more often. You will need a cosy, beautiful outfit made from high-quality materials and these jammies easily check all these boxes.
The dog will want to live in these Christmas-themed onesies around the clock.
It is made from well-tailored premium stretchable fleece giving pyjamas from Trendy Whippet a run for their money. Being stretchy, it will fit snuggly while allowing some room for airflow and growth.
Besides, the seam lines are soft to ensure they won't rub on the dog's super fine coat.
These pyjamas feature a beautiful stars pattern on a grey background for a totally fun look. Needless to say, it is amazing how well they hold up during laundering.
After washing them a couple of times, it's remarkable how they will still look brand new.
It opens around the belly for free movement and easy potty breaks. For starters, it's quite easy to wear the Dog and Home pyjamas; put the head in first before slotting in the legs.
Starting with the feet is more time-consuming and uncomfortable for an inexperienced whippet.
Pros
Long-lasting stretchy fabric which doesn't fade
Turtleneck collar for added warmth
Value for money
Con
The back end of the pyjama verflaps as the dog runs
BEAUTIFUL JUMPER BY DOGANDHOME IN MANY AND 3 COLORS (M, GREY)
XXS 18-20'' BIGGER ITALIAN GREYHOUND XS20-22'' SMALLER WHIPPET MAX 13kg, S22-24'' NORMAL WHIPPET MAX 16kg, M24-26'' PET BIGGER THAN WHIPPET BY 18kg, L 26-28 VERY VERY TINY UNUSUAL GREYHOUND BY 22kg, XL 28-30'' NORMAL GREYHOUND MAX 28kg, XXL30-32'' BIG GREYHOUND
GREY STARS PATTERN
3. Khaki Green Soft Fluffy Fleece Jumper Pyjamas
When bracing for the colder months, the Khaki Green Soft Fluffy Fleece Jumper is the outright best pick.
Whippets have low body fat and thin coats with little fur whereas the winter temperatures can very cruel to these gentle dogs, often fatal if not adequately addressed.
The pyjamas are made from high quality fleece material which provides excellent insulative protection and warmth during freezing conditions.
Despite the fleece being super thick, it's soft and fluffy and your whippet can comfortably have a good night's sleep.
A whippet's chest area is the most vulnerable to the cold and the onesie has been designed with a high neck to extensively cover the chest.
The front end of the PJs has two legs for your dog to easily step into while the back has been left open for easy toileting.
The pyjama is best suited for extra-large whippets. Before settling on this pyjama, ensure your dog has a back length in the vicinity of 26″ (66cm) and the chest cavity is around 34″ (86cm).
Getting the sizing wrong will result in an uncomfortable flappy, ill-fitting costume. 
The price tag might seem quite high but the quality of these pyjamas is beyond reproach. Additionally, as much as the onesie is made for cold seasons, the breathable fleece material makes them suitable for other seasons as well.
Pros
Simple slip-on design makes these pyjamas easy to put on and take off
High-quality construction designed for maximum comfort and warmth
Con
Lacks an adjustable clip strap
4. Grey Soft Fluffy Fleece Jumper Pyjamas
Keeping small whippets and puppies cosy and warm is no mean task as the breed doesn't have the fluffiest of coats. These fluffy fleece jammies are just what you need to protects your pup from the harsh conditions as it snuggles or is walking around.
The turtle neck onesie is made from super thick but soft polar fleece. The fluffiness is designed to smooch onto the pup's coat offering more comfort and therapeutically reducing its anxiety. Your dog can now happily sleep on its own bed all night long without requiring a blanket.
It is recommended for dogs with a 14″ (35cm) back length and an 18″ (45cm) chest size. With no fastenings or buttons, it leaves very little room for adjustments. Measure your whippet correctly to avoid the pyjama being baggy especially around the chest and stomach areas.
You would also like the slim stretch turtle neck style. This helps in preventing young pups from putting their front legs through the neck hole. The sleeves are knee-long with cuffs while the open back detail makes potty time easy for both male and female whippets alike.
The pyjama can be worn seamlessly together with a harness or a waist-fastening coat. Cleaning the onesie is hassle-free as it is compatible with machine washing at low temperature. Use a low spin setting and when completely dried out, shake them to bring back the fluffiness.
Pros
Keeps fur and pet dander from getting onto the sofa and beddings
Extra-wide cuffs make sure the PJs stay in place
Con
A little tight around the neck
5. Dogsnug Fleece Dog Jumper
If you are looking for a versatile pyjama for both outdoor and indoor usage, the Dogsnug is your safest bet.
The Deep Chest Fit is a product line specifically shaped to fit slender dogs which curve around the chest and back. It is handcrafted and cut three dimensionally for a perfect fit.
The jumper has all the hallmarks of quality outdoor gear. It is made using high-grade fleece material with a rainproof coating. This fleece is particularly chosen by the London manufacturer for its stretchy, soft, and environment-friendly features.
Additionally, the seams are flat and double-stitched for highly functional performance and long-lasting usage.
This also seeks to prevent the itchiness and chafing of the dog's coat. Whatever the terrain or weather pattern, you are assured your whippet will remain dry and comfortable.
The beautiful leopard print pyjama is machine washable with 30°C as the recommended washing temperature. They come in 8 different size options with a range of patterns and colours. In addition, Dogsnug offers customised outfits priced according to your requirements.
When going for walks, always remember to slip on a leash onto your whippet. They are super-fast, reaching speeds of over 40mph and they can't help chasing after any furry small animals.
A leash will save you from squabbles with your neighbour's pets especially cats.
Pros
Water repellent fabric
Available in multiple sizes so you can find the perfect one for your pup
Environmental friendly
Con
Dogsnug Fleece Dog Jumper Winter Sweater Coat Waterproof Sighthound Lurcher Whippet Italian Greyhound (Deep Chest - L, Leopard Print)
PERFECT FIT - as a handmade business based in the UK, we are on a mission to guarantee that every dog we serve will receive the perfect fit jumper. Please use our size chart and if you need any help or reassurance before ordering then please get in touch via the contact seller button. To back up our guarantee we can offer a custom sizing option to those dogs who need a little more tailoring, please get in touch.
WARM & COSY - our jumpers will fit your dog perfectly, stretchy, very soft and cut three dimensionally to follow the shape and proportion of different breeds there should be no complaints when your dog comes to put it on. Whether you have a dog that needs extra warmth at night, a dog whose body is low to the ground or a hairy dog that needs extra protection on wet and muddy walks we understand the needs of different breeds and have you covered.
COMFORTABLE & DURABLE- the jumpers have flat seams which are stitched twice so there'll be no chaffing or feeling itchy. All materials used are high performance, technical and long lasting.
ANTI PILLING & MACHINE WASHABLE - our fleeces won't bobble and you can use a harness or coat over the top without any problem. Machine washable at 30ºC
WATERPROOF - we use the same high-tech fleece found in quality outdoor gear and our rain proof coating has been chosen as kind to the environment and safe to wear next to the skin.
6. Teddy Bear Fluffy Whippet Pyjamas
Pamper your whippet with these adorable and ultra-soft pyjamas. These fluffy pyjamas are made with a soft poly-cotton fabric that makes them perfect to wear day or night.
The breathable cotton is so cosy and warm; your pup will dive into slumber with every opportunity.
These jammies feature an extended collar which is primarily worn as a turtleneck but can also be folded down in warm conditions.
Four pant legs and cuffed sleeves lock in warmth keeping the dog warm and also make it easy to comfortably put on and take off the pyjamas.
The back is open which makes trips to the potty spot much more pleasant and less messy. It is lightweight and will not restrict movement of your dog when playing outdoors, indoors, or simply relaxing on the sofa. Ultimately, it's completely machine washable and dryer-safe.
It's a no fluke or favouritism that 4 of the 6 best pyjamas for whippets come from one brand.
Trendy Whippet products have been tried, tested, and are loved by whippet owners for their exemplary performance. This pyjama lives up to high standards and is worth every penny.
Pros
Lightweight and breathable for ventilation in sunny conditions
Made from plush material for a cosy fit
Con
The vibrant colour fades over time
Oncpcare 2 Pack Small Dog Pajamas, Soft Indoor Home Dog Nightclothes, Cozy Adorable Pet Stripe Clothes Jumpsuit Pjs Sleepwear Apparel for Dogs Puppy Cats
SIZE S --- Chest Girth 13"/32cm, Neck 8"/21cm, Back Length 9"/24cm. Please check the size before you bought for your pet.
COMFY POLYESTER MATERIAL --- Adorable dog pajamas in exclusive prints, is made of soft and comfy polyester fabric, perfect for everydays wear, sleeping time and photos.
WARM & CONVENIENT DESIGN --- Four-legged design with elastic waist., your fur baby will be wrapped in comfort with this cozy dog pajamas, keeps your dog warm during cool nights with a comfortable pair of dog pjs. And with this design, no needs to worry about midnight potty breaks as many of our dog pajamas have an open belly for easy potty time.
FIT FOR --- Our pajamas are mainly for small sized dogs, such as Chihuahua, Poodle,Cup Poodle, Pomeranian, Yorshire Terrier, Bichon Frise, Cocker Spaniel and so on. But you can also choose them for your lovely cat, pig, rat, rabbit and so on according to our size chart carefully.
SATISFACTION GUARANTEE --- If for any reason you're not completely happy with your purchase, simply let us know and we will try our best to meet your satisfaction!
FAQ's
Will My Whippet Enjoy Wearing Pyjamas?
Your whippet will certainly love the extra layer of warmth. However, the earlier you introduce the pyjamas to the dog, the better.
Wearing pyjamas for the first time might be uncomfortable. Exercise kindness and patience and the dog will gradually grow fond of the pyjamas.
Your pet will be just as uncomfortable as you whilst wearing clothes that don't fit right. If you see it biting or scratching at the coat, it's a sign it doesn't fit right or it's irritating.
Remove the pyjamas before the whippet rips them to pieces or injures itself in the process.
What Are The Best Materials For Whippet Pyjamas?
Whippets have super fine coats. The pyjama materials should be chosen with consideration to ensure they won't cause irritation to the dog's coat.
Cotton pyjamas are the best since they are comfy and warm and don't create pressure sores when the dog lies down for long hours.
Polyester, Sherpa and soft fleece are equally good material options to keep your whippet warm in chilly weather and cool when it's hot.
These materials can be blended together for a tougher, more comfortable, and more durable pyjama.
Will Pyjamas Help With My Whippets Anxiety?
Yes. Whippets are sensitive, gentle, and have affectionate personalities requiring a degree of cosiness and care to make them feel calm.
The warmth and snuggling in the pyjamas provide reassurance of love and care making it an excellent anxiety therapy for your whippet.
Are Whippet Pyjamas Worth The Money?
While they might seem like a frivolous expense; pyjamas are extremely useful if you own a whippet.
They are warm and comfortable, and the cost of acquiring pyjamas is a fraction of what you will spend by visiting your vet if the whippet catches a cold.
Final Thoughts
Which pyjamas are best for your whippet trickles down to your individual preferences based on your dog's personality, age, and size.
All the pyjamas we have featured in this guide are made of extremely high-quality materials, durable, easy to maintain, and are easy to put on and take off.
Ultimately, there can be only one winner. The White and Navy Stripe Cuff Onesie takes the crown for the best pyjamas for whippets.
However, whichever pyjamas you opt for, your dog will be kept warm and comfortable as well look absolutely adorable.
Other Popular Posts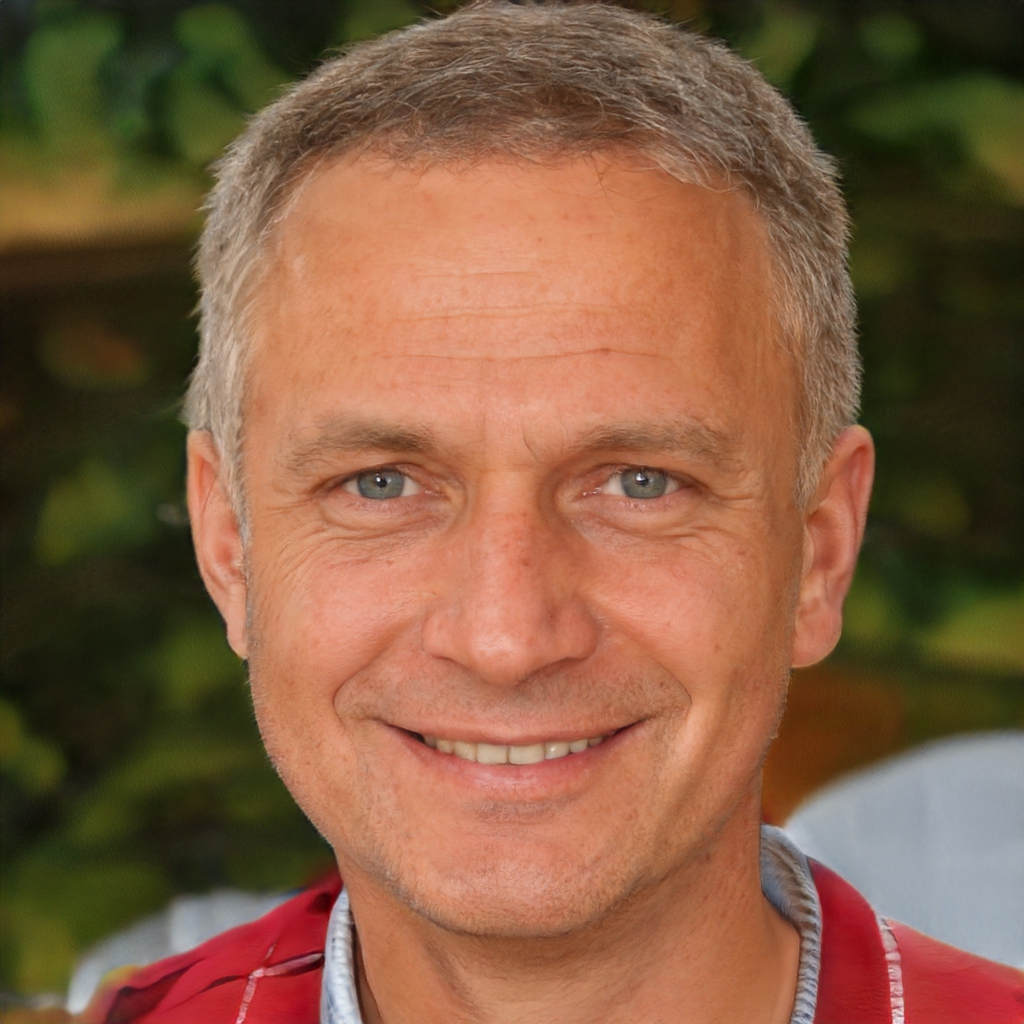 Hello. I'm Luke- the founder of WhippetCentral. I'm somewhat of a whippet nut and have been for most of my life. In that time, I've owned and raised numerous whippets. Bonnie is my latest girl; she is currently eight years old and keeps me very busy! Understanding the need for whippet-specific content, I decided to create this blog to share what I have learned and to share my expertise regarding owning and raising whippets – the right way!
Last update on 2023-11-18 / Affiliate links / Images from Amazon Product Advertising API