We're an affiliate
We hope you love the products we recommend! Just so you know, we may collect a share of sales or other compensation from the links on this page. Thank you if you use our links, we really appreciate it!
There is no better way to monitor your whippet than with a GPS dog tracker. There are several pet trackers available from various companies, and each one offers model-specific capabilities that you may or may not require.
Whippets are very swift; they can easily get lost and within few seconds they are long gone. GPS trackers will notify you of your whippet's precise location since they operate in real-time.
Besides tracking your dog's location, several GPS trackers include exemplary features like recordable voice to provide information about the pet's home, an alert system to notify when the collar is off, and the whippet's health and fitness.
Finding the best dog GPS tracker may alleviate a lot of anxiety, especially if your dog is a regular stray. But, with hundreds of dog GPS trackers on the market today, how can you know which one is the best? This is a guide on the 5 best GPS trackers for whippets.
In a hurry?
If you're in a hurry and don't have time to read the whole article, I've linked the best GPS trackers for whippets below for you to find on Amazon. Rest assured we only choose the best products for our readers.
Best Overall – TractiveGPS Tracker
Best Budget GPS Tracker – Safer Pet GPS Pet Tracker
Best Premium GPS Tracker – Pawfit2 Dog GPS Tracker And Activity Monitor
Why You Need A GPS Tracker for Your Whippet
It's no secret that dogs are inquisitive, and they frequently run away when you let go of the leash or take your gaze away from them for a second.
Using a GPS tracker, you can instantly locate your dog's whereabouts as a GPS tracker operates in real-time, so you can quickly find them. It is also more proactive in that it will warn you if your pet leaves its safe zone.
GPS trackers practically guarantee that your dog is getting the appropriate quantity of calories.
They provide more personalised advice depending on how many calories your whippet actually burns and how to modify calory portions accordingly.
Some GPS trackers function as a fitness trackers, ensuring that your dog gets enough activity. A fitness tracker for your dog will help your whippet receive the exercise they require.
Dog GPS trackers record your dog's movements and assist you in identifying trends in their behaviour.
Other GPS trackers, in addition to location tracking, can provide health monitoring. Some trackers can detect when your dog's behaviour has changed and then send an alert when you are not at home the whole day.
It checks on disease indicators such as scratching, licking, drinking, and sleeping.
What Features To Look For On A GPS Tracker
Before you go and buy your dog tracker, there are some features that you should keep an eye out for.
Size: Because of the various shapes that a tracker may take, you must consider this. Some are big and thick and fastened to the collar. Others are so tiny that they resemble an ID tag.
Some people like the bulkier form because it is more noticeable, while others believe it is less prone to come off.
Others like the ID tag because it is smaller and more compact, and it is less likely to become entangled in anything when the dog is running. However, the ID tag version may be more expensive.
Weight: Is the weight too much for your dog? This is a problem when the tracker is integrated into the collar. It can be heavy and unpleasant, especially for tiny dogs.
The ID tag variant is typically much better for these little fellas. You must check that the collar's weight is appropriate for your dog.
Battery Life: You want the battery to last a long time because if it runs out, you won't be able to track your pet. Many pet trackers only last a few days (the average is 2-5 days), but some last weeks. It is entirely dependent on the type of tracker you select as well as your budget.
Waterproof: Almost every pet tracker is waterproof, which provides lovely peace of mind when the rain begins to fall in a traditional British manner. Even if your dog decides to swim, they will most likely be safe because many are waterproof in up to 10 feet of water.  
Virtual Fence: The virtual fence is a safe zone that you create using the tracker software (instructions are included in the handbook). If your whippet escapes from this secure zone, the tracker will inform you via the app so you can go and collect the pet.
Similarly, any friends or family members with whom you have shared the tracker app will receive a notification. Many people use this for training, but it's also helpful if you have a huge garden that's either unfenced or insecure. 
Subscription: This is entirely dependent on your own choices. In essence, the free models are less expensive in the long run and have a longer battery life, but the premium models have a far greater range in case your pet goes missing. 
Activity Monitoring: This is a fun one, and it helps you see how much exercise your dog has been getting. Is your whippet spending enough time running outside? Is it too much or too little for your pet to eat?
Tracker applications combined with an activity monitor can help you track their physical health while also ensuring that they are getting adequate calories and nutrients. Plus, if you have your activity monitor, it's a fantastic way for both of you to stay fit.
5 Best GPS Trackers for Whippets
Image
Product
TractiveGPS Tracker (2021)
Pawfit2 Dog GPS Tracker And Activity Monitor 
Safer Pet GPS Pet Tracker
1. Tractive GPS Tracker (2021)
Not all brands offer global coverage, and some will only operate in specific countries. Tractive GPS tracker is among the best options available in the market since it offers worldwide location tracking in over 150 countries on any 3G network.
The Tractive Dog is an excellent value. It has an integrated SIM card and can be activated with plans that start at $4.99 a month, while other plans vary depending on your needs.
Plus, it has activity tracking and location tracking with LTE connectivity. Its seven days battery life can fully recharge in 2 hours.
Tractive tracker has an app available for iOS and Android devices that support Google Play services or any browser. Not only does it allow you to track your pet but also gives you history, a fence, and a live option. The fence option helps you to keep track of your pet's whereabouts and safe zone.
The tracker's live mode will ping your pet's location every 2 to 3 seconds, so you'll know right away if they decide to leap the fence and go for a pleasure ride around the neighborhood, as well as the root they're taking. As a result, you may start tracking them in real-time.
Under the history section, the location history of your pet can be found. You can see where your pet has been and what your dog has been up to. Overall, the app is simple to navigate.
Ready to be proactive about your pup's health and well-being? Well, a tractive GPS tracker will monitor rest, active time, and calories burned, and you can set fitness goals for your pet.
Pros
High-quality functionality
Unlimited range
Includes fitness tracker
Cons
Basic subscription with few benefits
Tractive GPS Dog Tracker. Live Location With Unlimited Range. Fits all collars. As seen on TV (White)
SUBSCRIPTION REQUIRED: To cover service costs for the tracker's built-in SIM card. From £4.50/month (monthly, 1, 2 or 5 year prepaid plans). Try risk-free with 30 day money-back guarantee
FOLLOW EVERY STEP: Enjoy live GPS tracking with unlimited range worldwide. Discover your pet's location history
SET SAFE ZONES: Get alerts if your dog wanders too far with Virtual Fences
MONITOR ACTIVITY & SLEEP: Set fitness goals. Track wellness. Compare with dogs like yours. Spot sleep patterns. Detect issues early
SMALL & 100% WATERPROOF: Lightweight (35g), fits dogs above 4 kg. Scratch and smash proof. Fits collar widths up to 2.8cm
2. Pawfit 2 GPS Tracker and Activity Monitor
Given how whippets are always on the move, you will need a GPS tracker that is easy to put on your dog.
The Pawfit 2 GPS Tracker attaches easily and quickly into your whippet's collar, which is convenient given that you'll need to charge it regularly to keep the battery charged. It is also much appreciated for the USB dock that comes with the gadget to set it.
The new Pawfit 2 includes an embedded SIM version, which keeps track of your whippet's location.
A small monthly subscription fee is required, starting at only £ 3.59 / month, with different subscription plans available. The Pawfit is compatible with Apple's iOS 9.0 or later and Google's Android 5.0 or later.
It works by integrating GPS, Wi-Fi, and cellular technologies to locate your dog's precise location at all times. As well as providing you with real-time location information for your pet. This means you'll never be far behind if they end up going missing.
The activity tracker is a fantastic way to keep you on top of your dog's health and fitness. It monitors your whippet's activity, such as active hours, rest hours, calories burned, and distance.
This comes in handy if you've got a whippet that needs to shed a couple of pounds, you can even set its targets based on recommendations provided.
The device can set up a "safety zone"; hence you'll get an alert if the pet crosses it.  It also has a recordable voice feature. If anyone finds your dog, they can listen to information to reunite your whippet with you.
The tracker also has an alert that will tell you if the collar has been taken off or that the temperature has reached an abnormal level; they are all safety features.
Pros
It is waterproof.
Data is presented in a variety of ways
Uses 2G network
Is exceptionally durable
Cons
Somewhat expensive
Battery requires regular charging
Pawfit 2 Pet GPS Tracker & Activity Monitor, Fully Waterproof GPS Tracker for Dogs and Large cats, Pet Fitness Tracker, Voice Recall, Unlimited Range
【Embedded SIM Version】Pawfit 2 includes an embedded SIM supports full roaming in Europe. No need to worry about SIM compatibility. Flexible and affordable subscription rate starting from £3.39/month. Choose from a 1, 6, 12 or 24-month Premium or Basic subscription plan.
【Live & Unlimited Tracking】Track your furry friend in without time and distance limit. Find your pet faster with the most accurate location updates every 5 seconds. Plus, light and sound tracking to help you find your pet easier.
【Activity Monitoring】Pawfit allows you to easily track your pet's movements and presents them to you as steps, distance calories burned, active and rest hours. You may set customised activity goal for your pet and gives you recommendation based on your pet's breed and weight.
【Protection Features】People may contact you once your pet is lost. They can hear your pet's name, as well as the desired information you choose to include when they press the power button on the pet tracker. You will get notifications when your pets leave the safety zone and when environmental temperature gets too hot or too cold, and when the device is removed from the collar attachment unexpectedly.
【Pet Friendly Design】IPX8 waterproof rating (submerged up to 3-metres for 30 mins) and dust proof. Easily attaches to any collar or harness strap up to 32mm wide. Suitable for dogs and large cats over 3.5kg.
3. Ubeequee Ranger 4G
Among the options available today in the market, this GPS dog tracker is excellent for whippets. It has live tracking and history tracking features and uses a 4G signal; therefore, tracking them is very accurate if your pet wanders away.
Ubeequee Ranger 4G GPS dog tracker comes with a rechargeable battery and is exceptionally well-made, robust, and waterproof.
Keep in mind that this works on cellular networks and other location technologies, and it only costs a few dollars a month to keep your dog on a cellular plan so that you can monitor them anywhere in the country. The program starts at £2.99 to £4.49 per month and is activated when you sign up.
The 4G GPS tracker sync with a smartphone, directly to your free iOS (Apple) and android apps. It allows app sharing; hence you can share your dog's details with family, friends, and dog walkers at no extra cost.
If your pet wanders away and is found, the person who finds your pet may contact you by using the one-touch "SOS" button. If you do not answer, the pet tracker will phone you automatically.
It allows you to choose safe zones (virtual fences) for your pet to enter. If your dog visits specified areas, the tracker will not transmit an alarm. However, you will receive an alert if your whippet ventures outside of specified zones.
This function primarily guarantees that you have some influence over the overall experience provided by the dog tracker. After all, you don't want to receive an unnecessary alert every five seconds.
Pros
It is exquisitely designed to be easy to use.
It is light weight.
It is durable.
It is comfortable to wear.
Cons
It has a subscription fee.
It's somewhat expensive.
4G GPS Dog Tracker | Unlimited Range | Real time and historical tracking | Waterproof | Ranger 4G
LIVE TRACKING AND LOCATION HISTORY - pinpoint the location of your dog when it matters most. Works with iOs (Apple) and Android. 4G for future proof tracking
VIRTUAL FENCE - Define a safe area (around house) and get an instant notification if your dog leaves the area
APP sharing - Share your dog's details with friends, family, dog walkers at no extra cost
Waterproof - fully IP67 compliant (1m for 30m) / European wide coverage / Rechargeable battery
SUBSCRIPTION PLAN NEEDED - Starting at only £2.99 / month (2 years paid upfront) with different plans available up to £4.99 paid monthly
4. Safer Pet GPS Pet Tracker
This tracking gadget has WIFI connectivity, allowing you to monitor your pet in real-time with an accuracy of up to 10 meters.
You can choose a tracking interval between 1 minute and 60 minutes. If your whippet wanders away from the safe area, you'll receive warnings so you can act before dog gets too far away.
Another feature includes pet activity monitoring. It acts as a "dog fit." If your whippet has weight problems, this helps you set activity goals for your pet by ensuring the whippet is getting all the exercise it needs each day. You can also view previously tracked walks for up to 3 months and step counts for seven days.
This tracking device comes with a silicone protective case for the tracker, which fits any collar with up to 3 days of battery between charges.
Up to 3 users can share the app to keep track of your pet wherever they are. This comes in handy for pet owners who often leave their pets for an extended period and those who love to go on tours.
A subscription is required from £3.33/month (when a 2-year plan paid annually) and other plans available are (monthly, 1, 2, 3, and 5 years). Subscription includes an integrated multi-network SIM card and all data charges.
Pros
Battery life can last up to 3 days
Easy to attach
Has low-cost subscription.
Cons
It is not fully waterproof
Safer Pet GPS Pet Tracker & Activity Monitor - Never Lose Your Pet Again - Pet GPS Tracker UK and Europe - Splash Proof Pet Tracker with Long Life Battery – Pet GPS Tracker Fits any Collar
TRACK YOUR PET IN REAL TIME - No need to panic next time your pet runs off into the distance! Track their location in real time anywhere in Europe, accurate to within 10m, with the Safer Pet GPS pet tracker. Simply use the phone app to quickly track down your pet and activate the sound beacon so you can hear when they are close.
PET ACTIVITY MONITORING - Put your mind at ease and ensure your pet is getting the exercise they need each day with our GPS tracker for pets. This pet tracker doubles up as a pedometer, so you can view the previous 7 days activities, step count and walking routes with the satellite and street map view in the app.
UK's SMALLEST GPS TRACKER - At only 23g the ultra-light Safer Pet tracker is super compact - the smallest and lightest pet GPS tracker gadget on the market! Our industry leading pet tracker is built to last. It comes with a silicone case so it fits any pet collar, is splashproof and super durable.
TRACK SEVERAL PETS AT ONCE - Simultaneously track several pets all at once with our upgraded phone app. You can also share access to the tracker phone app with the entire family so you can all keep an eye on your furry friends!
UK's BEST VALUE GPS PET TRACKER - Subscription plans are available for 1, 2, 3 and 5 years and start from as little as £2.50 a month (paid annually). Subscription includes a multi network sim card, unlimited data charges across the whole of Europe, the latest wi-fi and GPS technology and regular app updates.
5. Mini GPS Dog Tracker, Ubee City
As a responsible dog owner, you only want the safety of your whippet. But no matter how hard you try, it's still possible for your pet to escape the confines of your home and get lost.
Mini GPS dog tracker uses cellular and GPS technology, allowing you to pinpoint where exactly your pet is and its location history. 
It allows app sharing, with this, you can share your dog's details with family, friends, and your dog walker. Setting boundaries couldn't be more accessible.
A virtual fence is fantastic if you want to ensure your dog stays in a predetermined area. If your dog leaves this space, you'll get a notification so that you can check it out.
A Sim card is required and a monthly subscription. Prices are relatively cheap, with low fees from £2.99 per month and a one-week free trial included. But for the ultimate peace of mind of keeping track of your dog, it could be worth every penny.
Pros
It comes with a USB charging cable
Has a standard charge that lasts 3-4 days.
Has low-cost subscriptions
Cons
FAQ's
What Features Should I Look For In A GPS Tracker?
The key characteristics of a GPS tracking system should be technology, financial stability, development, and usability.
Are GPS Trackers Easy To Use?
The GPS tracker is simple to set up and operate. It has a broad selection at a reasonable price.
The quality and location tracking are impeccable, and the service from order to installation is second to none. They offer excellent applications that are easy to use and deliver precise location data.
Will A GPS Tracker Be Comfortable For My Whippet?
GPS trackers are small, compact, and lightweight and may be worn easily by your whippet at all times, much like a wristwatch.
Imagine having the face of a watch implanted beneath your skin-ouch!  Implanting a GPS tracker inside your dog in this manner would be neither pleasant nor safe.
How Much Should I Pay For A GPS Tracker?
In the UK, you can purchase dependable, well-built dog trackers at a variety of price points.
There are less costly and more expensive choices.
However, the golden rule is to never compromise on quality even when looking for a cheaper alternative.
Are GPS Trackers Worth The Money?
A GPS tracker is definitely worth the money if you have a whippet that likes to roam or if you want to build up a virtual fence for your dog.
Aside from tracking your dog's position, several GPS trackers include additional features like activity tracking.
Final Thoughts
Whippets are members of your family, dearest companions, and may provide the most consolation when you are in need. As a result, keeping your pet safe is usually at the top of the priority list.
GPS tracking devices are always changing. With the growing popularity and demand for SMART Technology, these gadgets are getting more powerful and costly as technology advances.
The finest GPS tracker for dogs mentioned above are the best on the market right now and are quite reasonably priced.
Other Popular Posts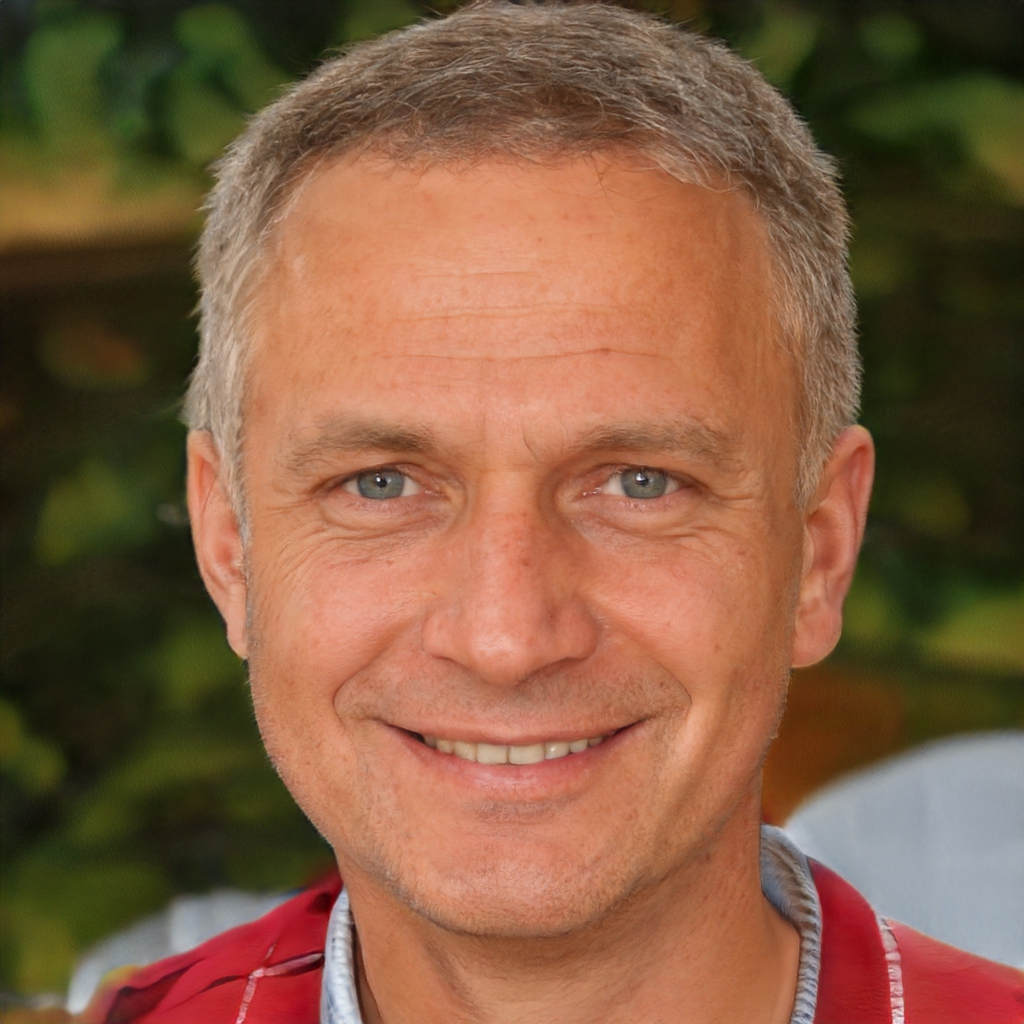 Hello. I'm Luke- the founder of WhippetCentral. I'm somewhat of a whippet nut and have been for most of my life. In that time, I've owned and raised numerous whippets. Bonnie is my latest girl; she is currently eight years old and keeps me very busy! Understanding the need for whippet-specific content, I decided to create this blog to share what I have learned and to share my expertise regarding owning and raising whippets – the right way!
Last update on 2022-12-03 / Affiliate links / Images from Amazon Product Advertising API