This page provides a comprehensive directory of whippet rescues in Warwickshire, updated for 2023 with links and contact details. If you're interested in:
Finding Whippet rescues or adoption centres in Warwickshire in 2023
Understanding which Whippet adoption methods to try first
Obtaining links, emails and phone numbers to get started immediately
Then this directory guide is perfect for you. Let's begin.
Warwickshire Whippet Adoption Quick Info
Typical UK Whippet Adoption Cost: £50-400.
Whippet Adoption Methods available in Warwickshire:

Whippet-specific rescue organisations
Facebook groups
Local shelters
National organisations
Classified ad sites

Areas covered: Nuneaton, Rugby, Royal Leamington Spa, Warwick, Stratford-upon-Avon, Kenilworth, and Bedworth.
Whippet-specific Rescue Organisations
Whippet-focused rescue organisations are a great place to start for those looking to adopt this breed. These devoted places concentrate on Whippets, making it more likely to find a purebred or Whippet mix. They understand the breed's special needs, so they can give the right care until a good home is found. These organisations are very useful for potential adopters.
Just Whippets Rescue
Description: Based in Exeter, Just Whippets Rescue is an organisation dedicated to rescuing, rehabilitating, and rehoming whippets in need of care and attention.
Email: [email protected]
Phone: +44 845 625 6211
Mixed Breed Warwickshire Rescue Shelters
Warwickshire houses many mixed breed rescue organisations. These range from local shelters to national bodies with local branches. They provide a safe haven for a variety of animals, not just Whippets.
So, finding a Whippet might need some focused searching. To use the directory effectively, you should contact the organisations directly. A quick phone call or email asking about Whippets could save time and make your search easier.
Pawprints Dog Rescue – Rugby
Ruff Luck Rescue
Birmingham Dogs Home
Description: A longstanding organisation dedicated to rescuing, reuniting, and rehoming around 2,500 Midlands dogs every year since 1892.
Website: https://birminghamdogshome.org.uk/
Phone: +44 121 643 5211
Lucy Gardner in Warwickshire
Description: An animal welfare and pet rescue organisation based in Warwickshire, offering a rescue and rehoming service for pets.
Phone: +447940524322
Address: 27, Allen Close, Studley, Warwickshire, B80 7QD
Coventry & District RSPCA
Description: An independent registered charity that has been rescuing, rehabilitating, and rehoming animals since 1873, separately funded from the National RSPCA and requiring £40,000 a month to keep their animal centre open.
Email: [email protected]
Phone: +44 2476 336616
Evesham Greyhound and Lurcher Rescue
Description: Established in 1989, this rescue organization focuses on greyhounds and lurchers, and is always in need of collars, muzzles, and sturdy indoor kennels for dogs recovering from veterinary care.
Website: https://lurcher.org.uk/
Email: [email protected]
Phone: +44 1386 853971
West Midlands: Bromsgrove rehoming centre
Description: Established in 1986, this rehoming centre in West Midlands has modern facilities with space for approximately 24 dogs and 24 cats, including purpose-built puppy and kitten facilities.
Email: [email protected]
Phone: +44 300 777 1842
Dogs Blog – Whippet Cross
Description: Dogs Blog is a platform that features Whippet Cross dogs for adoption, focusing on those not suitable for multiple animal households.
Greyhound and Lurcher Rescue
Description: A UK-based rescue organisation that focuses on rehoming Greyhounds, Lurchers, and Whippets, with a special mention of a Whippet named Charlie and a Greyhound named Beth from Essex Greyhound Rescue.
East Midlands Dog Rescue
Description: A small group of volunteers dedicated to rehoming abandoned and unwanted dogs and puppies in the East Midlands area.
Email: [email protected]
Phone: +44 116 2864266
Address: East Midlands Dog Rescue, Pingle Farm, Seine Lane, Enderby, Leicestershire, LE19 4PD.
Coventry Greyhound Trust
Description: This organisation is dedicated to finding loving homes for the greyhounds in their care in Coventry.
Email: [email protected]
Phone: +44 1926 633034
Local Facebook Pages and Groups
Joining local Facebook pages and groups can help in your search for a Whippet to adopt in Warwickshire. These online communities often share about dogs needing rescue, giving you timely chances to adopt.
To increase your chances, think about setting up alerts for new posts. This way, you can quickly reply to possible adoption opportunities.
Being patient and persistent in these groups can greatly improve your search for your ideal Whippet companion.
Whippet Rescue UK
Description: A not-for-profit organisation based in Goostrey, Crewe, formed in 2012, dedicated to rescuing and rehoming Whippets in need.
Coventry Dog Lovers Community
Description: A Facebook group for dog enthusiasts in Coventry and surrounding areas to share personal experiences and information.
Whippet Rescue UK Adopters and Supporters Group
Description: An exclusive group for Whippet Rescue UK supporters, volunteers, and adopters to share experiences and provide help regarding their Whippets and Lurchers.
Classified Ad Listings For Whippets in Warwickshire
Classified ad listings are useful for those looking to adopt a Whippet in Warwickshire. These sites feature a range of ads from both individuals and organisations, offering Whippets for adoption or rescue.
To use these sites, just go to the search bar and enter related keywords like 'Whippet', 'adoption', or 'rescue'. This will give you a list of possible matches.
By looking through these listings, you could find your ideal Whippet companion.
Petlist Whippet Rescue
Description: Petlist offers a wide selection of Whippets for adoption within a 200-mile radius of the local area.
Preloved Whippets
Description: An online platform that allows locals in Warwickshire to rehome, buy, and sell whippets, ensuring secure transactions through Trustap.
Pets4Homes
Description: A UK-based pet classifieds site offering Whippet puppies for sale in Warwickshire.
Puppies.co.uk
Description: A UK-based marketplace for Whippet puppies located in Warwickshire, offering a wide range of options within a 50-mile radius.
About Whippet Adoption and Rescue in Warwickshire
Whippet adoption and rescue in Warwickshire involves taking a Whippet from a shelter or rescue group into your home. Whippets often end up in these places because they've been abandoned, neglected, or their previous owner's situation has changed.
When you adopt a Whippet, you're giving the dog a loving home. This also makes room for another animal in need at the shelter. The person who adopts becomes the guardian, looking after the Whippet's health and well-being.
Some rescue groups carry out checks after adoption. This is particularly for dogs that have been badly neglected, to make sure they're still doing well.
How Whippet Rescue Works
Whippet Rescue serves as a safety net for Whippets abandoned or given up by their owners. This is mainly due to their unique energy levels and specific needs. These dogs often end up in shelters, hoping for another chance at a loving home.
Rescue groups are crucial. They remove these Whippets from shelters and help them get adopted. The adoption journey usually begins with an online search for rescue centres with Whippets ready for adoption.
Potential adopters must then fill out an adoption form. This starts communication with the rescue group to arrange a visit. It sets the process in motion for a possible new home for these agile dogs.
Requirements for Whippet Adoption
Adopting a Whippet involves responsibility. Potential owners need to assess their ability to meet the breed's needs, especially their exercise needs, due to the Whippet's energetic nature.
You also need to ensure your living space is big enough for this agile breed to move around freely. Whippets adopted from shelters often form strong bonds with their new owners. This could cause separation anxiety if they're left alone often.
So, thinking about your lifestyle and availability is a key part of the adoption process.
Why Rescue a Whippet?
Rescuing a Whippet can bring immense joy and companionship into your life. These dogs are known for their affectionate and playful nature.
Adopting a Whippet can be a rewarding experience. It gives these dogs a much-needed home and a chance for a better life.
Rescue Whippets often come with a known health history. They have been assessed for temperament, making the transition smoother.
Adoption fees are typically less than the cost of buying a puppy. This makes it a cost-effective choice.
By rescuing a Whippet, you are supporting animal welfare organisations. You're also discouraging unethical breeding practices.
Tips for Successful Whippet Rescue Warwickshire
Learn about Whippets and their specific needs before deciding to adopt.
Spend time meeting the Whippet at the rescue centre to find a good match.
Make sure your home is ready with necessary items like toys, food, and a cosy sleeping spot.
Some Whippets may have had traumatic experiences, leading to behavioural quirks. Kindness and patience are key in building trust.
If behavioural problems continue, think about enrolling your Whippet in professional training courses.
Join Whippet-focused online communities for updates and advice.
Help Us Improve This Directory
If you wish to include an additional organisation in our directory or need to modify existing information, we encourage you to reach out.
Please send your updates or suggestions to our email address at [email protected].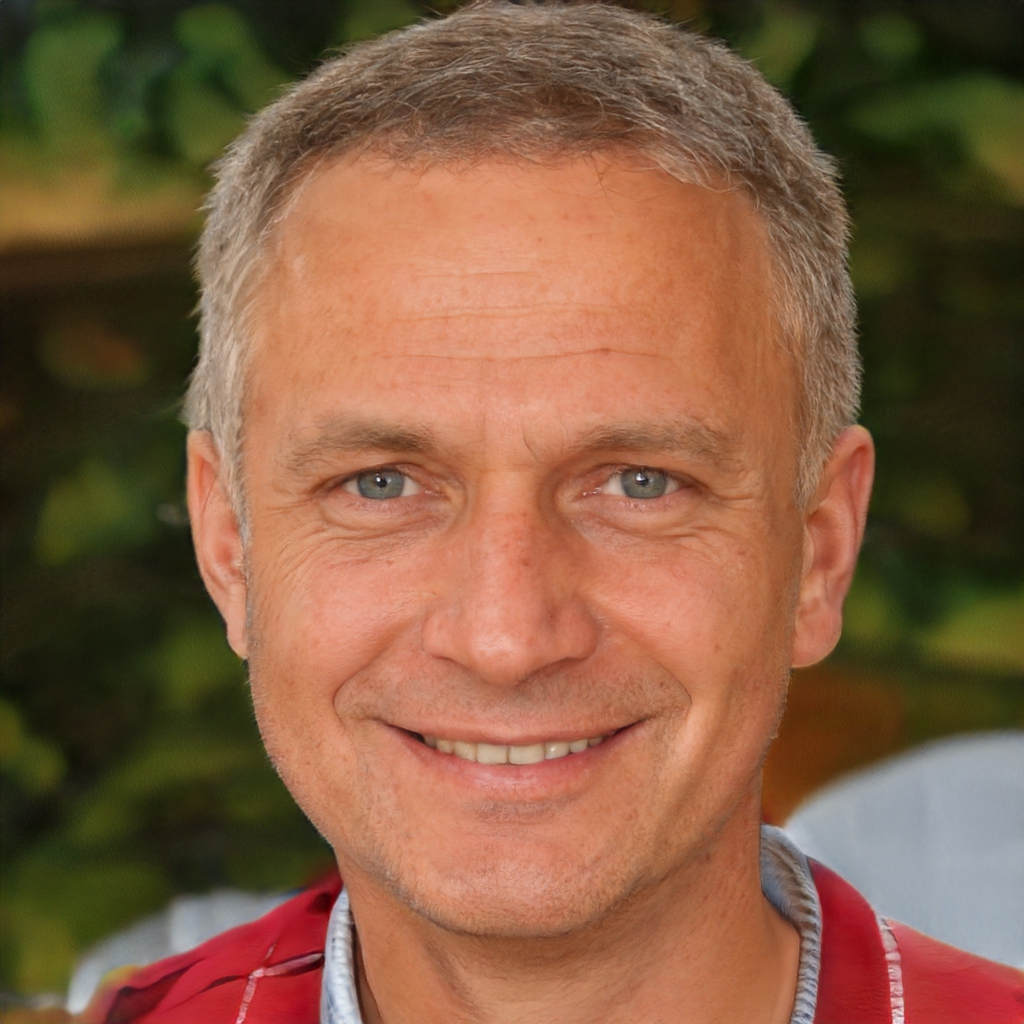 Hello. I'm Luke- the founder of WhippetCentral. I'm somewhat of a whippet nut and have been for most of my life. In that time, I've owned and raised numerous whippets. Bonnie is my latest girl; she is currently eight years old and keeps me very busy! Understanding the need for whippet-specific content, I decided to create this blog to share what I have learned and to share my expertise regarding owning and raising whippets – the right way!