This page provides a comprehensive directory of whippet rescues in Staffordshire, updated for 2023 with links and contact details. If you're interested in:
Finding Whippet rescues or adoption centres in Staffordshire in 2023
Understanding which Whippet adoption methods to try first
Having access to links, emails and phone numbers to get started immediately
Then this guide is for you. Let's begin.
Staffordshire Whippet Adoption Quick Info
Typical UK Whippet Adoption Cost: £50-400.
Whippet Adoption Methods available in Staffordshire:

Whippet-specific rescue organisations
Facebook groups
Local shelters
National organisations
Classified ad sites

Areas covered: Stoke-on-Trent, Tamworth, Newcastle-under-Lyme, Burton-upon-Trent, Stafford, Lichfield, Cannock, and Walsall.
Whippet-specific Rescue Organisations
Whippet-specific rescue organisations are a great place to start if you're looking to adopt this breed. They're committed to the wellbeing of Whippets and often have purebred Whippets and Whippet mixes.
Their specialisation in this breed means they understand their needs well. This makes them a trustworthy source for potential adopters.
So, looking into these organisations can greatly boost your chances of finding your ideal Whippet companion.
JR Whippet Rescue
Mixed Breed Staffordshire Rescue Shelters
Staffordshire houses many mixed breed rescue shelters. These local and national organisations are committed to finding new homes for animals in need. They cater to all breeds, not just Whippets, offering a great chance to rescue one. But, you might need to search a bit.
To make the most of this directory, think about contacting them by phone or email. Ask about any Whippets they might have. This proactive approach will bring you closer to finding your new pet.
Brighter Days Rescue
Description: A charity based in Stafford, Penkridge, Brighter Days Rescue aims to rescue and rehome dogs from unfavourable conditions, striving to place them in loving households.
Website: https://brighterdaysrescue.com/
Address: Penkridge, Stafford ST19 5QJ
Paws a While Shelter
Description: Paws a While Shelter is a newly-established independent rescue for dogs, located in Alrewas, Staffordshire. It was built in 2022.
Website: https://www.pawsawhileshelter.co.uk/
Email: [email protected]
Phone: +44 7977 447264
Address: The Cottage, Croxall Road, Alrewas, Staffordshire, United Kingdom
Boycie's Bridge Dog Rescue Charity
Description: Boycie's Bridge Dog Rescue Charity is a small local rescue based in Stafford. It takes in a limited number of homeless dogs from the area.
Website: https://www.boyciesbridge.com/
Email: [email protected]
Phone: +447964877766
Cheadle & District Animal Welfare Society
Description: Cheadle & District Animal Welfare Society is a registered charity in Staffordshire. It is run entirely by a small group of dedicated volunteers.
Email: [email protected]
Aldridge Voluntary Animal Rescue
Description: Aldridge Voluntary Animal Rescue is a Staffordshire-based organisation. It is a small team of dedicated volunteers who have been caring for abandoned, abused, and unwanted dogs for over twenty years.
Website: http://www.aldridgerescue.co.uk/
Email: [email protected]
Phone: +44 7811 924976
Safe Rescue
Description: Safe Rescue is a UK-based organisation that fosters whippets like Harvey, who are friendly with cats, dogs, and people.
Email: [email protected]
Phone: +44 7788 251197
Greenleaf Animal Rescue
Description: Greenleaf Animal Rescue is a UK-based organisation that helps find forever homes for dogs like Rex, a 5-year-old Staffordshire Bull Terrier x Whippet.
Staffordshire: Rolleston rehoming centre
Description: Opened in 2006, this centre can care for up to 55 horses and has a small cattery. It does not specifically cater to whippets or dogs.
Email: [email protected]
Phone: +44 300 777 1846
Address: Hilda Archer Sanctuary, Dovecliff Road, Rolleston-on-Dove, United Kingdom
Dogs Trust Whippet Rescue
Description: Dogs Trust Whippet Rescue is a UK-based organisation dedicated to rehoming Whippets and providing comprehensive information about the breed.
Email: [email protected]
Phone: 020 7837 0006
Battersea Dogs & Cats Home
Description: Battersea is a renowned rescue organisation that rehomes a variety of dog breeds and encourages donations to support their cause.
Many Tears Rescue
Description: Many Tears Rescue is a diverse dog rescue organisation that offers a variety of breeds for adoption, including Saluki Cross Whippets and Staffordshire Bull Terrier Cross Bulldogs.
Email: [email protected]
Phone: +44 1269 843 084
Local Facebook Pages and Groups
Joining local Facebook groups can help you find a Whippet to adopt or rescue in Staffordshire. These online communities often share about Whippets needing a home before they appear on broader adoption platforms.
To boost your chances, set up alerts for new posts. This lets you respond quickly, raising the chances of a successful adoption.
But, each group has its own rules and etiquette. So, get to know these to ensure a positive experience.
Petwelfare Stafford
Description: A vegan-led, strict non-destruct animal rescue in Stafford that rehomes unwanted dogs.
Whippet Rescue UK
Description: A not-for-profit organisation based in Goostrey, Crewe, formed in 2012, dedicated to rescuing and rehoming Whippets in need.
Sighthound Rehome & Rescue, Saluki, Greyhound
Description: A non-profit group dedicated to rehoming sighthounds in the Kent area, in honor of the founder's late dog, Wilson.
Sighthound Rehome & Rescue
Description: This group specializes in rehoming and rescuing sighthounds, including unique breeds like the Borzoi, and seeks local, sighthound savvy homes for their dogs.
Classified Ad Listings For Whippets in Staffordshire
Classified ad listings are useful when looking to adopt a Whippet in Staffordshire. These online platforms showcase listings from different sources, such as rescue centres and private owners. You can use specific search parameters to find Whippets in your local area.
This is a straightforward and effective way to find potential adoption opportunities. It greatly expands your choices in finding your new furry friend.
Freeads.co.uk
Description: A UK-based independent classifieds site where you can buy and sell Whippet puppies and dogs in Staffordshire.
Petlist Whippet Rescue
Description: Petlist Whippet Rescue Staffordshire is a platform that allows you to search Whippets for adoption within miles of your local area.
Preloved
Description: A UK-based online marketplace for rehoming and selling dogs, including whippets, in Staffordshire, with a secure transaction platform called Trustap to protect users from scams.
Pets4Homes
Description: Pets4Homes Stafford is the UK's largest pet classifieds site, offering Whippet puppies for sale in Stafford.
Puppies.co.uk
Description: A UK-based marketplace with Whippet puppies in Biddulph, Staffordshire.
About Whippet Adoption and Rescue in Staffordshire
Whippet adoption and rescue in Staffordshire involves welcoming a Whippet from a shelter or rescue group into your home. These terms are usually used interchangeably to describe this process. Whippets can end up in shelters for various reasons, like being abandoned, neglected, or due to changes in their previous owner's circumstances.
The adoption process puts the Whippet's health and happiness in the hands of the adopter. Some Staffordshire shelters may also carry out follow-up checks to make sure the dog is doing well, particularly if the Whippet has suffered severe neglect.
How Whippet Rescue Works
Whippet Rescue operations mainly help Whippets that have been abandoned or given up because their owners can't handle their special needs and high energy levels. These dogs usually end up in shelters, where rescue groups step in to help.
The rescue process usually begins with potential adopters searching online for shelters or rescue centres with Whippets available for adoption. When a suitable Whippet is found, an adoption application form is completed and sent to the relevant organisation.
The following step is to contact the organisation to arrange a visit. This starts the process of providing a loving home for these fast and gentle dogs.
Requirements for Whippet Adoption
Adopting a Whippet requires careful thought. First, potential owners need to assess their ability to meet the breed's needs, especially their high exercise needs. Whippets are lively dogs that need regular, intense exercise to stay healthy and happy.
Second, enough space is essential. Whippets are medium-sized dogs that enjoy having room to stretch their legs and run.
Finally, you should know that Whippets, particularly those from shelters, may form strong bonds with their owners. This could cause separation anxiety if they are frequently left alone. So, potential adopters should be ready to offer plenty of companionship and care.
Why Rescue a Whippet?
Rescuing a Whippet provides a chance to offer a caring home to a dog that might have been neglected or abandoned.
Whippets in rescue centres are often already house-trained, which lessens the stress of initial training for new owners.
Adoption fees are usually lower than the cost of buying a puppy, making it a more affordable choice for many.
Choosing to rescue helps combat unethical breeding practices and puppy mills.
Adopting a rescue Whippet can result in a unique and rewarding bond. Many rescue dogs show immense gratitude towards their new families.
Tips for Successful Whippet Rescue Staffordshire
Firstly, it's crucial to learn about the Whippet breed and its specific needs before deciding to adopt.
Spend quality time interacting with the Whippet at the rescue centre. This will help you determine if you're a good match.
Make sure your home is ready for your new pet. Equip it with necessary items such as toys, food, and a cosy sleeping spot to make the Whippet feel welcome.
Remember, some Whippets may have had traumatic experiences, which could lead to behavioural issues. Empathy and patience are key in building trust.
If behavioural problems continue, consider enrolling your Whippet in training sessions.
Lastly, join online Whippet communities on platforms like Facebook. This will keep you updated and provide advice.
Help Us Improve This Directory
If you're aware of an organisation that should be included in this directory, or if you've noticed any outdated information, we'd love to hear from you.
Please send your updates or suggestions to us at [email protected].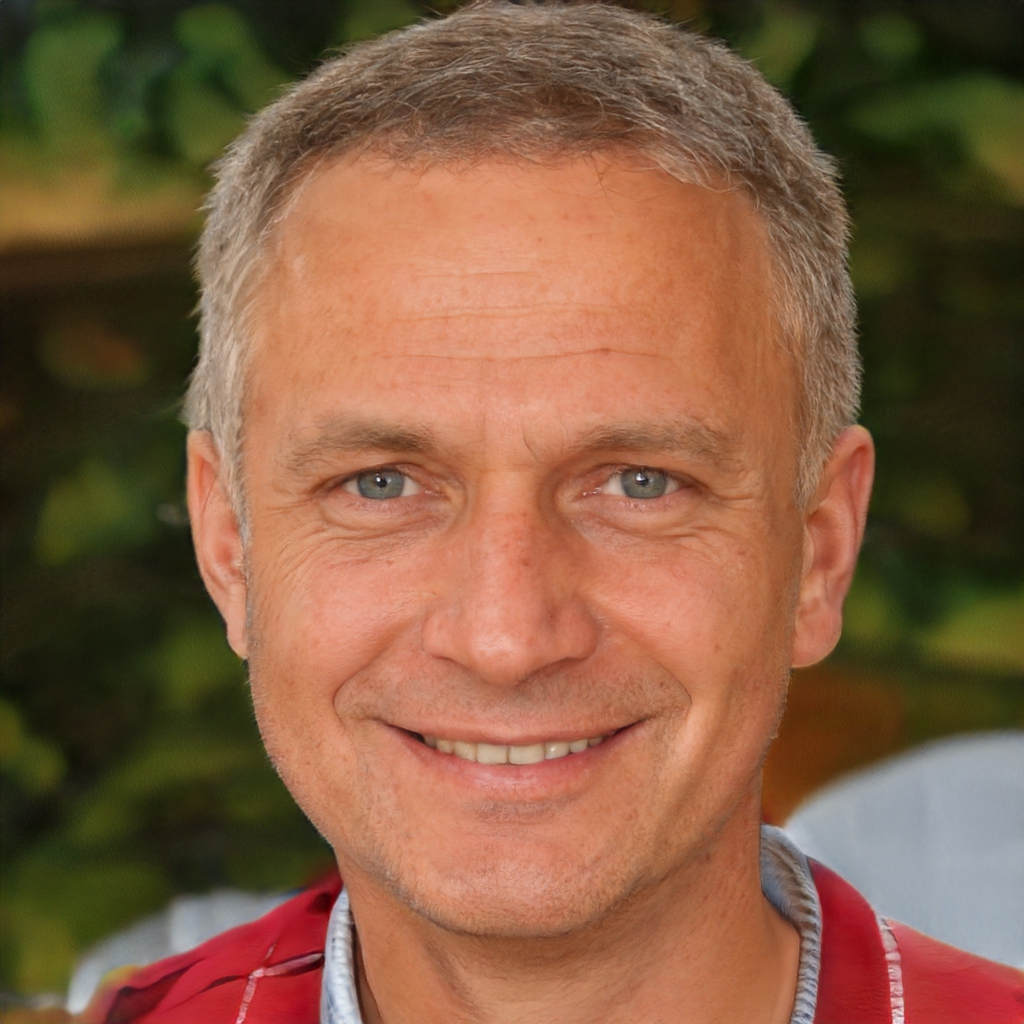 Hello. I'm Luke- the founder of WhippetCentral. I'm somewhat of a whippet nut and have been for most of my life. In that time, I've owned and raised numerous whippets. Bonnie is my latest girl; she is currently eight years old and keeps me very busy! Understanding the need for whippet-specific content, I decided to create this blog to share what I have learned and to share my expertise regarding owning and raising whippets – the right way!