This page provides a comprehensive directory of whippet rescues in Sussex, updated for 2023 with links and contact details. If you're interested in:
Finding Whippet rescues or adoption centres in Sussex in 2023
Understanding which Whippet adoption methods to try first
Having access to links, emails and phone numbers to get started immediately
Then this guide is for you. Let's begin.
Sussex Whippet Adoption Quick Info
Typical UK Whippet Adoption Cost: £50-400.
Whippet Adoption Methods available in Sussex:

Whippet-specific rescue organisations
Facebook groups
Local shelters
National organisations
Classified ad sites

Areas covered: Brighton, Eastbourne, Hastings, Crawley, Worthing, and Chichester.
Whippet-specific Rescue Organisations
Whippet-specific rescue organisations are perfect if you're looking to adopt this breed. They're dedicated to Whippets, increasing your odds of finding a purebred or Whippet mix.
Their focus on Whippets guarantees a thorough knowledge of the breed's needs, temperament, and care requirements. This makes it simpler for potential adopters to find their ideal match.
JR Whippet Rescue
Description: A UK-based organisation dedicated to helping whippets in need for over 50 years, offering rehoming services for lost, abandoned, or stray whippets.
Website: https://whippetrescue.org.uk/
Email: [email protected]
Phone: +44 1562 850827
Just Whippets Rescue
Description: Based in Exeter, Just Whippets Rescue is an organisation dedicated to rescuing, rehabilitating, and rehoming whippets in need of care and attention.
Email: [email protected]
Phone: +44 845 625 6211
Mixed Breed Sussex Rescue Shelters
Mixed breed rescue shelters in Sussex vary greatly. They range from local centres to national organisations with local branches. These shelters look after all animals, not just Whippets. So, you might need a bit of patience and effort to find what you're looking for.
To make things easier, you should contact these shelters directly. You can do this by phone or email. Ask them about any available Whippets. This active approach can make your search quicker and help you find your new pet sooner.
Sussex Pet Rescue
Description: A small registered charity in Sussex, aiming to support small animal charities across the county.
Website: https://sussexpetrescue.org/home/
Email: [email protected]
Phone: +44 1273 551815
Address: Oakdell Fryern Road, Storrington and Sullington Civil Parish, West Sussex, United Kingdom
Arundawn Dog Rescue
Holbrook Animal Rescue
Description: A family-run animal rescue charity based in Horsham, West Sussex, founded nearly 30 years ago to help abandoned and unwanted animals find a safe place.
Raystede Centre for Animal Welfare
Description: A Sussex-based animal charity that rescues and rehomes dogs, cats, and small animals from cruelty, neglect, and abuse.
Website: https://www.raystede.org/
Email: [email protected]
Phone: +44 1825 840252
Kent Greyhound Rescue
Dogs Trust Shoreham
Description: A friendly and welcoming dog rescue, rehoming, and adoption centre located in Shoreham, Sussex with fantastic facilities.
Email: [email protected]
Phone: 01273 452576
Address: Brighton Road, Shoreham by Sea
RSPCA Sussex North & Brighton
Description: This RSPCA branch rescues, rehomes, and rehabilitates a variety of animals including dogs, cats, rabbits, birds, and reptiles in the Sussex North and Brighton area.
Website: https://rspca-brighton.org.uk/
Email: [email protected]
Phone: +44 300 1234 999
RSPCA Mid Sussex & Eastbourne Branch
Description: This branch of the RSPCA offers neutered and microchipped animals for adoption in the Mid Sussex and Eastbourne area.
Email: [email protected]
Phone: +44 300 123 0346
Lurcher SOS
Description: A non-profit Sighthound rescue based in Surrey, Lurcher SOS has rehomed over 900 Lurchers, Greyhounds, Whippets, Salukis and other Sighthounds, and operates with a network of supporters, fundraisers and foster homes across multiple counties.
Greyhound Protection UK – Whippet Rescue
Description: This organisation rescues Whippets, like Lexi and Pumba, and places them in foster homes, such as in Lincolnshire, until they can find their forever homes.
Email: [email protected]
Phone: +447572296780
Battersea
Description: Battersea is a renowned rescue organisation that encourages potential adopters to register their details for a suitable match, and also accepts donations to help rescue dogs.
Local Facebook Pages and Groups
Joining local Facebook groups for Whippet rescues in Sussex can be very useful if you're looking to adopt or rescue a Whippet. These online communities frequently share information about dogs that are available, chances to foster, and adoption events.
To increase your chances of finding your new pet, set up notifications for these groups. This means you can be one of the first to reply to new posts.
Being attentive and quick in these groups can lead to a successful Whippet rescue or adoption.
Pet Forums UK
Description: Pet Forums UK is an online community where users can share information about pets, including specific threads for rescue dogs like Sophie, a Whippet X Staffie from East Grinstead, West Sussex.
Whippets of Lewes Group
Description: A social group for sight-hound owners, including Whippets, Greyhounds, and Lurchers, that organizes gatherings for dogs to chase and run.
Redhounders – for all things Whippet
Description: A Facebook group created by Redhound for Dogs, ideal for those who love whippets or own one or more of these dogs.
Whippets of Lewes
Description: A social group based in Lewes, East Sussex, for owners who share a love for sight-hounds including Whippets, Greyhounds, and Lurchers.
Whippet Rescue UK
Description: A rescue organisation that focuses on rehoming Whippets, with adoption applications primarily restricted to Hampshire, Dorset, Kent, East and West Sussex.
Whippet Rescue UK
Description: A not-for-profit organisation based in Goostrey, formed in 2012, dedicated to the rescue and rehoming of Whippets in need.
Classified Ad Listings For Whippets in Sussex
Classified ad listings are a useful way to find Whippets for adoption or rescue in Sussex. These platforms have a range of listings, given by both professional groups and private people.
To use these resources, you just put your specific search terms, like 'Whippet rescue', into the search bar. This gives a list of possible matches, letting you look through the available Whippets.
But, always check the trustworthiness of the lister before going ahead with any adoption process.
Petlist
Description: Petlist is a national pet adoption website that allows users to search for Whippet rescue dogs within 200 miles of West Dean, West Sussex.
Freeads.co.uk
Description: A UK-based independent free classifieds site where you can buy and sell Whippet puppies and dogs.
Dogs Blog – Whippet Cross
Description: A national listing site featuring Whippet Cross dogs for adoption from various rescue organisations across the UK.
Pets4Homes
Description: Pets4Homes is the UK's largest pet classifieds site, offering a platform to buy and sell Whippet puppies in East Sussex and other locations.
Preloved
Description: Preloved is a national listing site where you can find local whippets or greyhounds in Hastings, East Sussex to rehome and give a forever home.
About Whippet Adoption and Rescue in Sussex
Whippet adoption and rescue in Sussex usually means bringing a Whippet from a shelter or rescue group into your home. Many Whippets end up in shelters because they've been abandoned, neglected, or their owners can't look after them. When you adopt a Whippet, you're responsible for looking after the dog's welfare.
Some shelters in Sussex carry out checks after adoption. This is particularly true for dogs that have suffered severe neglect, to make sure they're doing well in their new homes.
How Whippet Rescue Works
Whippet Rescue operations mainly protect Whippets given up to shelters because their owners can't meet their special needs. These groups take the Whippets from these places, starting the rescue process with an online search for places that have these dogs for adoption.
People wanting to adopt are urged to fill out an adoption application form. This is the first step towards finding a new home for these dogs. After this, the group is contacted to arrange a visit. This lets the potential adopter meet the Whippet and check if they get along.
Requirements for Whippet Adoption
Adopting a Whippet is about more than wanting a dog. You need to first assess your ability to meet the breed's needs and activity levels. Whippets are lively and need regular exercise to stay healthy and happy.
They also need plenty of space to move about, so a large garden or local park is helpful. Moreover, potential adopters need to realise that rescued Whippets can form strong bonds with their new owners.
This can cause separation anxiety if they're often left alone. So, adopters should be ready to spend a lot of time with their new pet to build a healthy bond.
Why Rescue a Whippet?
Rescuing a Whippet brings the joy of giving a needy dog a loving home.
Whippets from rescues are often already trained, saving you the effort of puppy training.
Adopting a Whippet can be cheaper than buying from a breeder.
Rescuing a Whippet helps fight unethical breeding practices and supports animal welfare.
Adopted Whippets can form deep, unique bonds with their new owners, enriching your life with their loyal companionship.
Tips for Successful Whippet Rescue Sussex
Learn about the Breed: Before deciding to adopt, get to know Whippets and their specific needs.
Interact: Spend quality time with the Whippet at the rescue centre to see if you're a good match.
Prepare your Home: Make sure your home has everything you need like toys, food, and a comfy sleeping area before bringing the Whippet home.
Show Empathy: Keep in mind that some Whippets may have had traumatic experiences, which could lead to behavioural issues. Empathy and patience are key to building trust.
Behavioural Training: If behavioural issues continue, think about signing your Whippet up for professional training classes.
Join Online Groups: Get involved in Whippet-focused online communities such as Facebook groups and forums for advice and updates.
Help Us Improve This Directory
Want to add an organisation to our directory or noticed an update is needed? Please contact us at [email protected]!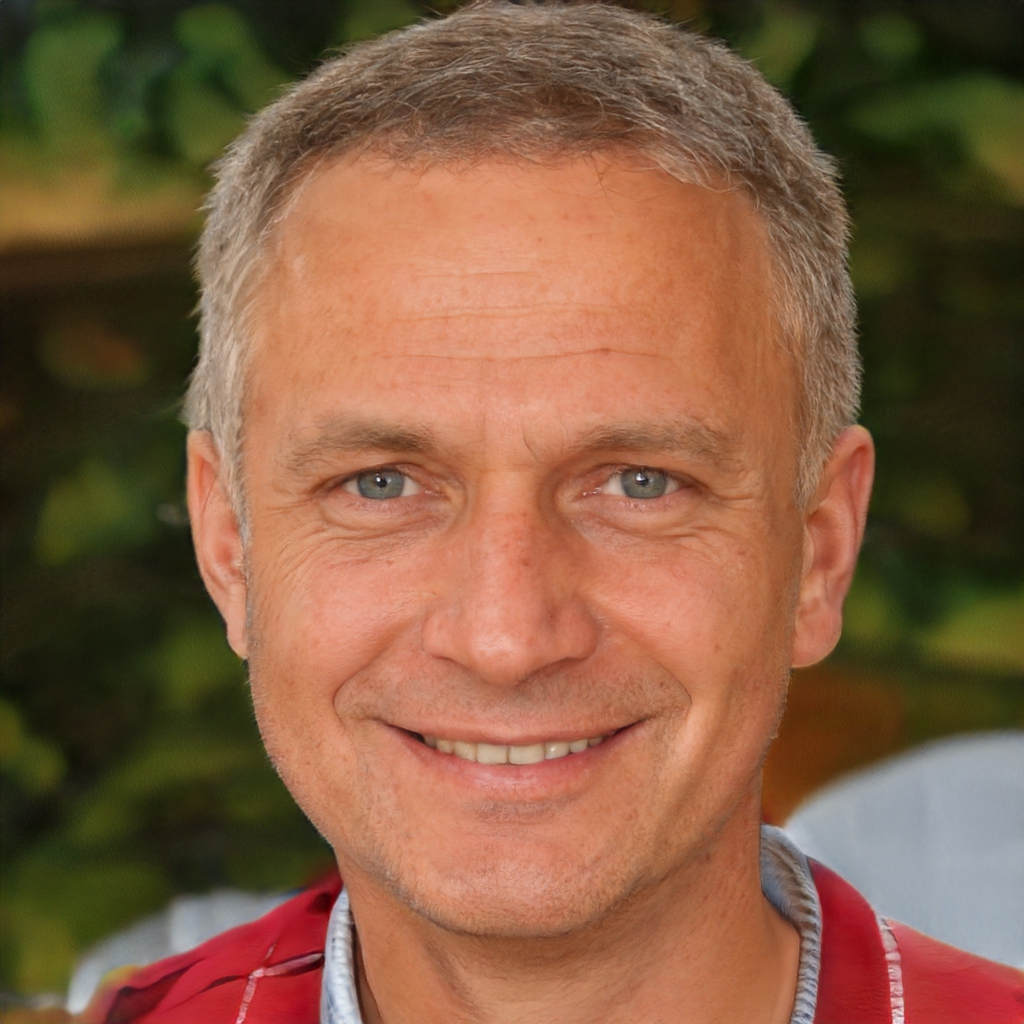 Hello. I'm Luke- the founder of WhippetCentral. I'm somewhat of a whippet nut and have been for most of my life. In that time, I've owned and raised numerous whippets. Bonnie is my latest girl; she is currently eight years old and keeps me very busy! Understanding the need for whippet-specific content, I decided to create this blog to share what I have learned and to share my expertise regarding owning and raising whippets – the right way!