This page is a comprehensive guide to whippet rescues in Kent, updated for 2023 with links and contact details. If you're interested in:
Finding whippet rescues or adoption centres in Kent in 2023
Understanding which whippet adoption methods to try first
Having access to links, emails and phone numbers to get started immediately
Then this guide is for you. Let's begin.
Kent Whippet Adoption Quick Info
Typical UK Whippet Adoption Cost: £50-400.
Whippet Adoption Methods available in Kent:

Whippet-specific rescue organisations
Facebook groups
Local shelters
National organisations
Classified ad sites

Areas covered: Ashford, Canterbury, Dartford, Dover, Maidstone, Sevenoaks, Tunbridge Wells, and more.
Whippet-specific Rescue Organisations
Whippet-specific rescue organisations provide a targeted way to adopt these fast, gentle dogs. These devoted groups are perfect for those looking to adopt a purebred Whippet or a Whippet mix. They specialise in the breed.
Their dedication to Whippets increases the chance of finding a suitable match. This makes the search for your new family member smoother and quicker.
Whippet Rescue UK
Description: Whippet Rescue UK is a trust that provides a list of adoptable dogs on their Facebook page and can be contacted via mobile or landline.
Website: http://www.whippetrescueuk.org/
Phone: +44 7789 260207
Address: Whippet Rescue UK Trust
JR Whippet Rescue
Kent Greyhound Rescue
Description: Kent Greyhound Rescue is a UK-based organisation that provides adoption services for greyhounds and whippets, and also sells winter coats for small lurchers.
Website: https://www.kentgreyhoundrescue.com/
Phone: +44 1303 271131
Just Whippets Rescue
Description: A dedicated rescue organisation that updates their adoption page regularly, so keep an eye out for new arrivals.
Email: [email protected]
Phone: +44 845 625 6211
The Italian Greyhound Rescue Charity
Description: A non-profit organisation staffed by volunteers and funded by donations, offering Christmas gifts for hounds and humans.
Email: [email protected]
Phone: +44 7929 133646
Mixed Breed Kent Rescue Shelters
Kent's mixed breed rescue shelters cater to all animals, not just Whippets. This broad focus might mean you need to do a bit more work to find your ideal Whippet.
To make the most of the list, think about getting in touch with these organisations directly. You can do this either by phone or email, to ask about available Whippets.
This method can make your search easier and get you closer to finding your new pet.
Last Chance Animal Rescue Centre
Description: A registered charity based in Kent, UK, that rescues, rehabilitates, and re-homes dogs and cats.
Phone: +44 1732 865838
Address: New Romney
Guardian Angels Dog Rescue
Description: A small, volunteer-run dog rescue and rehoming organisation located in South East Kent.
Email: [email protected]
Phone: +44 7469 053 462
Foal Farm Animal Rescue Centre
Description: A registered charity based in Kent, Foal Farm Animal Rescue Centre provides a home for dogs in need.
Pro Dogs Direct
Description: A dog rescue, adoption, and fostering organisation that operates across London and the South East, including Kent.
Email: [email protected]
Phone: +44 7766 021 465
South East Dog Rescue
Description: A non-profit organisation based in Greenhithe, Kent, South East Dog Rescue aims to rescue, rehabilitate and re-home abandoned and unwanted dogs across the UK.
Website: https://www.sedogrescue.co.uk/
Email: [email protected]
Cinque Ports Rescue
Description: Based in Kent, in the heart of the Cinque Ports, this is a small group of experienced dog lovers and rescuers established in 2011.
Website: https://cinqueportsrescue.org.uk/
Frandham Kennels
Description: Located in Dover, Kent, Frandham Kennels is a rehoming centre that specializes in the care and adoption of whippets, including a blue whippet named Blue who is approximately 1 year old.
Email: [email protected]
Phone: +44 1304 823133
Dogs Trust Canterbury
Description: A friendly dog rescue and rehoming centre in Canterbury, Kent, with the capacity to care for up to 70 dogs and puppies.
Email: [email protected]
Phone: +44 303 003 0000
Address: Radfall Road, Chestfield, Kent, United Kingdom
RGT Croftview Kennels
Description: A greyhound rescue kennel located in Kent, dedicated to helping people meet and adopt their new best friend.
Email: [email protected]
Phone: +44 1474 815273
Address: Croftview Rehoming Kennels, White Horse Lane Harvel, Meopham, Kent, United Kingdom
Battersea Dogs & Cats Home – Brands Hatch Centre
Description: Located in Kent, this centre provides a calmer environment for dogs and cats, including whippets, that struggle with busier centres.
Local Facebook Pages and Groups
Facebook groups are a goldmine of information if you're planning to adopt or rescue a Whippet in Kent. By becoming a member of local Whippet rescue groups, you can link up with other fans and possible rescuers in your region.
These groups frequently share posts about Whippets that need homes. Being part of these communities lets you respond quickly.
To increase your chances, think about setting up alerts for new posts. This means you'll be one of the first to hear when a Whippet needs a caring home.
Sighthound Rehome & Rescue, Saluki, Greyhound
Description: A non-profit Facebook group dedicated to rehoming sighthounds in the Kent area, created in memory of the founder's late dog.
Kent Sighthound Owners
Description: A social group on Facebook for owners and those involved in rehoming greyhounds, lurchers, and whippets in Kent, offering meetups, support, and a platform to share pictures and discussions.
Classified Ad Listings For Whippets in Kent
Classified ad listings are a useful way to find Whippets up for adoption in Kent. These platforms have many listings from different sources, like rescue centres and individuals.
To find a Whippet, you just use these sites, put in your search details like breed and location, and look through the results. You can then get in touch with the person who listed the dog for more details or to set up a meeting.
These sites offer a handy, central place for your Whippet adoption search.
Freeads.co.uk
Description: A national listing site offering a variety of KC registered whippet puppies in Kent.
Pets4Homes
Description: Pets4Homes is the UK's largest pet classifieds site, offering Whippet puppies for sale in Kent and other locations.
Petlist
Description: Petlist is a national pet adoption website with a wide selection of Whippets available for adoption.
Puppies.co.uk
Description: A UK-based marketplace for finding Whippet dogs and puppies for sale, with a specific search feature for Herne Bay, Kent.
About Whippet Adoption and Rescue in Kent
Whippet adoption and rescue in Kent refers to the act of taking in a Whippet from a local shelter or rescue group. This dog then becomes a loved part of your family. Whippets often end up in these shelters due to various reasons. These include abandonment, neglect, or owners who can no longer look after them.
When you adopt a Whippet, you commit to looking after the dog's health and happiness. Some shelters in Kent have a follow-up system. This is especially for dogs that have suffered serious neglect. It helps to make sure they continue to be well after they've been adopted.
How Whippet Rescue Works
Whippet rescue operations are crucial for protecting these lively dogs. They often end up in shelters because owners don't fully understand their specific needs. The rescue process typically starts with an online search for shelters or rescue centres with Whippets ready for adoption.
Potential adopters then fill out an adoption application form. They provide details about their living conditions and experience with pets. After this, they contact the organisation to arrange a visit. This lets them meet and interact with the Whippets.
This process makes sure every Whippet finds a caring home that understands and meets their unique needs.
Requirements for Whippet Adoption
Adopting a Whippet needs careful thought and planning. Future owners must first assess their ability to meet the breed's exercise needs. Whippets are sporty dogs that need regular physical activity.
Your living environment must also have enough space for a Whippet to move freely.
Potential adopters must also be aware of the emotional needs of rescue Whippets. These dogs often form strong bonds with their new families and may feel separation anxiety if left alone often.
So, a commitment to provide constant companionship is needed for a successful adoption.
Why Rescue a Whippet?
Rescuing a Whippet gives a caring home to a dog that might have been left alone or treated badly. This helps improve animal welfare.
Whippets from rescue centres are usually vaccinated, neutered, and microchipped. This ensures they're healthy and ready for their new homes.
When you adopt a Whippet, you can avoid the challenging puppy stage. Many rescue dogs are grown-up and calm.
Whippets in rescue centres often show deep thankfulness and loyalty to their new owners. This creates a special and rewarding bond.
Choosing to rescue helps fight against excessive breeding and irresponsible selling of puppies.
Tips for Successful Whippet Rescue Kent
Firstly, it's vital to gain a deep understanding of Whippets and their unique needs before deciding to adopt.
Secondly, spend quality time with the Whippet at the rescue centre to ensure a good match.
Next, make sure your home is ready with essential items like toys, food, and a cosy sleeping spot.
Remember, some Whippets may have experienced distressing situations, leading to behavioural changes. Empathy is key in building trust.
If necessary, enrol your Whippet in behavioural training classes.
Lastly, join Whippet-focused online communities for tips, updates, and support.
Help Us Improve This Directory
If you want to help improve our directory by adding a group or updating current details, please contact us at [email protected].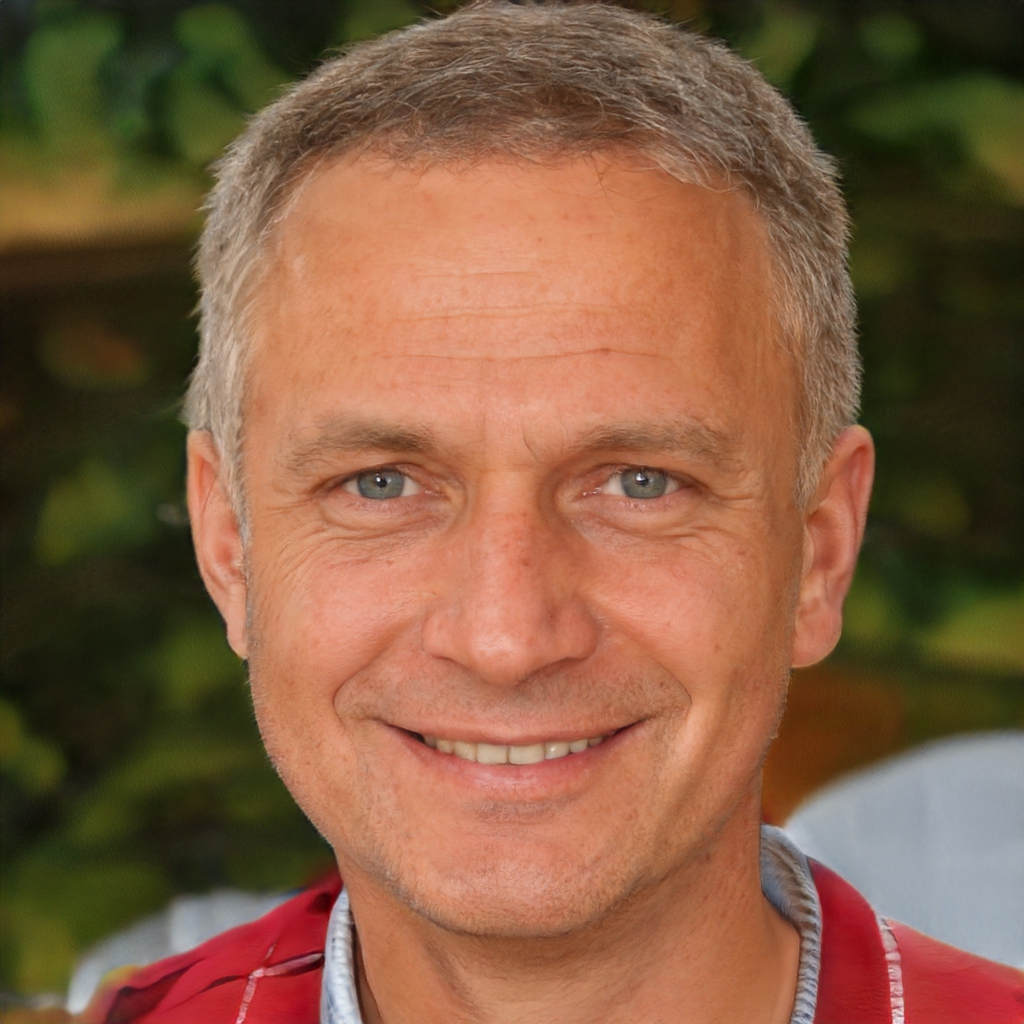 Hello. I'm Luke- the founder of WhippetCentral. I'm somewhat of a whippet nut and have been for most of my life. In that time, I've owned and raised numerous whippets. Bonnie is my latest girl; she is currently eight years old and keeps me very busy! Understanding the need for whippet-specific content, I decided to create this blog to share what I have learned and to share my expertise regarding owning and raising whippets – the right way!