This page provides a comprehensive directory of whippet rescues in Somerset, updated for 2023 with links and contact details. If you're interested in:
Finding Whippet rescues or adoption centres in Somerset in 2023
Understanding which Whippet adoption methods to try first
Having access to links, emails and phone numbers to get started immediately
Then this guide is for you. Let's begin.
Somerset Whippet Adoption Quick Info
Typical UK Whippet Adoption Cost: £50-400.
Whippet Adoption Methods available in Somerset:

Whippet-specific rescue organisations
Facebook groups
Local shelters
National organisations
Classified ad sites

Areas covered: Bath, Weston-super-Mare, Taunton, Yeovil, Bridgwater, Frome, Portishead, and Wells.
Whippet-specific Rescue Organisations
Whippet-specific rescue organisations are the best place to start if you're looking to adopt this breed. They focus on Whippets, increasing the chance of finding a purebred or Whippet mix.
As you go through this directory, keep in mind that each entry could be a match for your search. They're all committed to rescuing and rehoming these fast and gentle dogs.
Just Whippets Rescue
Description: Based in Exeter, Just Whippets Rescue is a charity dedicated to rescuing, rehabilitating, and rehoming whippets in need of care and attention.
Email: [email protected]
JR Whippet Rescue
Description: JR Whippet Rescue is a part of the West Somerset Pedigree Whippet Racing Club, offering an online shop and fostering or adoption services for whippets in need.
Phone: +44 7870 454003
Evesham Greyhound and Lurcher Rescue
Description: A volunteer-run rescue organisation established in 1989, known for its need of greyhound and whippet collars and box muzzles.
Website: https://lurcher.org.uk/
Email: [email protected]
Phone: +44 1386 853971
Forever Hounds Trust
Mixed Breed Somerset Rescue Shelters
Somerset houses a range of mixed breed rescue shelters. These local and national organisations are full of potential furry friends. However, they cater to all breeds, so Whippets might not always be readily available. This could mean you need a bit of patience and searching.
To make your search easier, think about getting in touch with these shelters directly. You can do this by phone or email to ask about any available Whippets. This active approach can make sure your time is used effectively. Plus, it brings you one step closer to finding your ideal Whippet companion.
Gables Dogs & Cats Home
Description: A non-euthanasia rescue organisation based in Devon, caring for and rehoming over 1000 dogs and cats annually from Devon, Cornwall, Somerset and the Isles of Scilly.
Website: https://www.gablesfarm.org.uk/
Email: [email protected]
Phone: +44 1752 331602
Address: Gables Dogs & Cats Home, 204 Merafield Road, Plymouth, Devon, United Kingdom
St Giles Animal Rescue
Rushton Dog Rescue
Dogs Friends Charity
Happy Landings
Description: A Somerset-based rescue organisation that houses intelligent whippets like Chas, who require owners with some experience of a rescue and can provide extra time and care.
South West Somerset Branch – RSPCA
Description: This branch of the RSPCA, located in South West Somerset, keeps a number of cats and dogs for rehoming at St Giles Kennels in Wrantage.
Email: [email protected]
Phone: +44 300 123 0346
Many Tears Rescue
Description: Many Tears Rescue is a dog adoption service that offers set visiting times to see a variety of breeds, including Whippets, for potential adoption.
Email: [email protected]
Phone: +44 1269 843 084
Dogs Blog – Whippet Cross
Description: A blog that features Whippet Cross dogs for adoption from various rescue organizations including Romanian Rescue Appeal, Rosina Animal Centre Kent, and Rovers Dog Rescue Essex.
Greyhound Trust – Somerset & Dorset
Description: This is a regional branch of the Greyhound Trust that has been homing greyhounds in Somerset and Dorset since 2010.
Email: [email protected]
Phone: +44 1823 480835
Dogs Trust Salisbury
Description: A friendly team at Dogs Trust Salisbury in Wiltshire, dedicated to dog rescue, rehoming, and adoption.
Email: [email protected]
Phone: 020 7837 0006
Local Facebook Pages and Groups
Facebook groups are a great way to find a Whippet to adopt or rescue in Somerset. These online groups frequently share updates about Whippets needing a new home.
To increase your chances, think about setting up alerts. This means you'll be one of the first to know when a new post is shared.
Don't forget, being proactive and responsive is the key to a successful rescue or adoption.
Greyhound Whippet Saluki Sighthound Rescue Talk Group
Description: A friendly public group based in Somerset, UK, dedicated to the rescue and discussion of Greyhounds, Whippets, Salukis, and other Sighthounds.
South West Whippet Club
Description: A public Facebook group designed for all whippet lovers and aspects of whippet owning, including pet and show whippets, in the South West.
Just Whippets Rescue
Description: Just Whippets Rescue is a UK-wide registered charity based in Exeter, Devon, dedicated to rescuing and rehoming whippets.
Classified Ad Listings For Whippets in Somerset
Classified ad listings are handy for those looking to adopt or rescue a Whippet in Somerset. These platforms gather many listings, letting potential adopters look through lots of available dogs.
To find a Whippet, you can just type 'Whippet' into the search bar. You can then narrow down the results based on things like age, gender, or location.
So, these websites provide a quick, easy way for people to connect with Whippets that need a caring home.
Petlist – Whippet Rescue Dogs in Somerset
Description: Petlist is a national listing site that allows users to search for Whippet rescue dogs within 200 miles of Somerset.
Preloved Somerset Whippet Listings
Description: Preloved is a national pet listing site with a local search feature, offering whippets for rehoming in Somerset.
Pets4Homes Somerset Whippet Listings
Description: Pets4Homes is the UK's largest pet classifieds site, offering Whippet puppies for sale in Somerset.
Puppies.co.uk – Whippet Sale in Taunton, Somerset
Description: A UK-based marketplace specializing in Whippet puppies for sale in and around Taunton, Somerset.
About Whippet Adoption and Rescue in Somerset
Whippet adoption and rescue in Somerset usually refer to the same thing: bringing a Whippet from a shelter or rescue group into your family. Many Whippets end up in these shelters due to reasons like abandonment, neglect, or their owners not being able to look after them.
The adoption process puts the responsibility on the adopter to look after the dog's well-being. Some Somerset shelters continue to care about the Whippet's welfare after adoption, particularly in cases of severe neglect.
How Whippet Rescue Works
Whippet rescues work by saving these lively dogs from unfit environments. Often, owners don't fully understand their specific needs, resulting in many Whippets ending up in shelters. Rescue groups step in, spotting Whippets in these shelters and helping them move to better homes.
The process usually begins with potential adopters searching online for rescue groups or shelters with Whippets. After finding one, they fill in and submit an adoption application form. Then, they get in touch with the organisation to arrange a visit.
This organised method makes sure Whippets find the caring homes they need.
Requirements for Whippet Adoption
Adopting a Whippet needs thoughtful planning. First, check your ability to meet the breed's physical needs and exercise demands. Whippets are lively and need regular activity.
Next, look at your living space. Whippets need space to move and play, so a large environment is vital.
Finally, think about the emotional side. Whippets, particularly those from shelters, often form strong bonds with their owners. As a result, they may suffer from separation anxiety if left alone for long periods. So, potential adopters should be ready to offer plenty of companionship and emotional support.
Why Rescue a Whippet?
Rescuing a Whippet gives you the chance to provide a loving home to a dog that might have experienced hardship or neglect.
Often, Whippets from rescues are already trained, which makes it easier for them to fit into your home and lifestyle.
Adopting a Whippet is usually cheaper than buying one from a breeder, making it a cost-effective option.
Choosing to rescue helps combat overpopulation and unethical breeding practices, which promotes animal welfare.
Rescuing a Whippet can lead to a unique and rewarding relationship. These dogs are known for their affectionate and loyal nature.
Tips for Successful Whippet Rescue Somerset
Firstly, it's key to understand Whippets and their needs before you decide to adopt.
Secondly, make sure you spend time interacting with the Whippet at the rescue centre. This will help you see if you're a good match.
Next, prepare your home. Make it welcoming with essentials like toys, food, and a cosy place to sleep.
Remember, some Whippets may have experienced upsetting situations, which could affect their behaviour. Being empathetic and patient is key to building trust.
If necessary, consider professional training classes to help with any ongoing behavioural problems.
Lastly, get involved in online Whippet-focused communities for updates and advice.
Help Us Improve This Directory
If you wish to contribute to our directory by adding an organisation or updating existing information, we welcome your input. Kindly forward all relevant details to our dedicated email address: [email protected].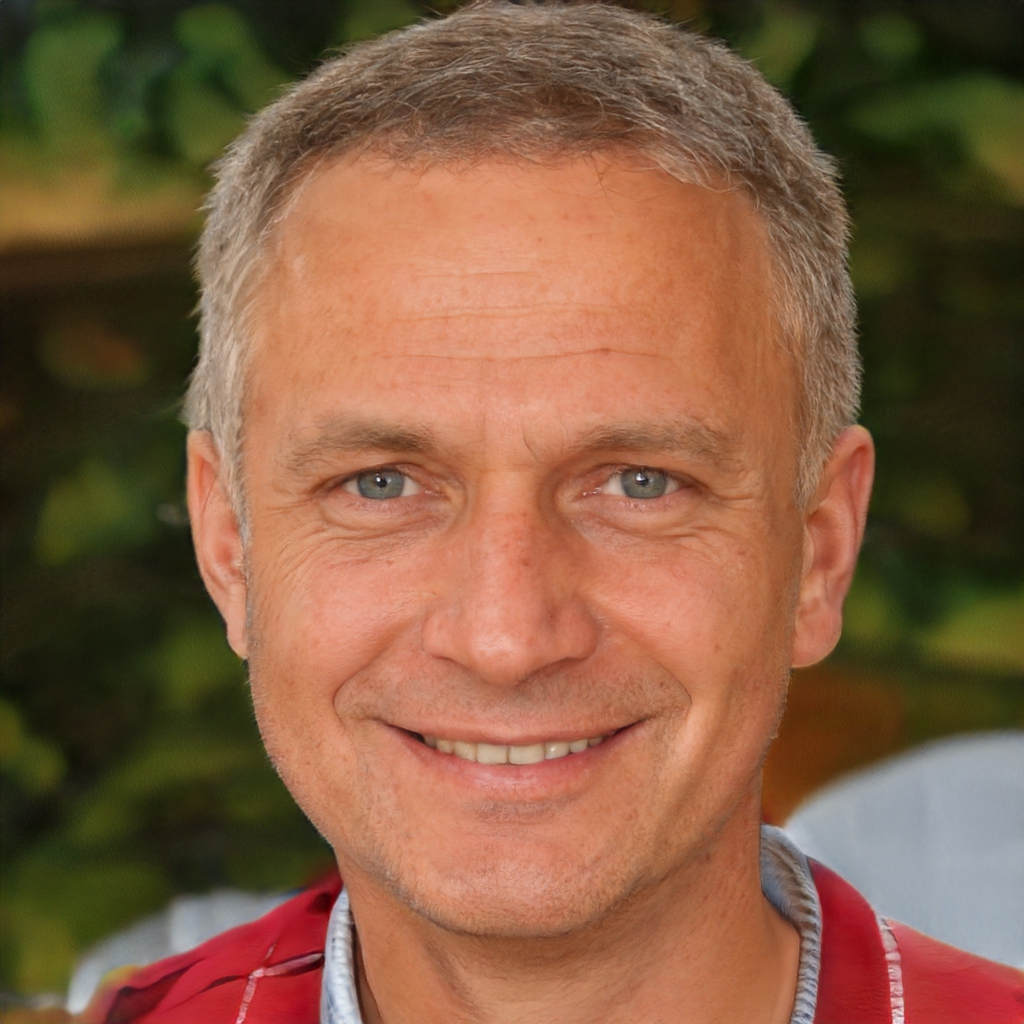 Hello. I'm Luke- the founder of WhippetCentral. I'm somewhat of a whippet nut and have been for most of my life. In that time, I've owned and raised numerous whippets. Bonnie is my latest girl; she is currently eight years old and keeps me very busy! Understanding the need for whippet-specific content, I decided to create this blog to share what I have learned and to share my expertise regarding owning and raising whippets – the right way!