This page provides a comprehensive directory of whippet rescues in Cornwall, updated for 2023 with links and contact details. If you're interested in:
Finding whippet rescues or adoption centres in Cornwall in 2023
Understanding which whippet adoption methods to try first
Having access to links, emails and phone numbers to get started immediately
Then this guide is for you. Let's begin.
Cornwall Whippet Adoption Quick Info
Typical UK Whippet Adoption Cost: £50-400.
Whippet Adoption Methods available in Cornwall:

Whippet-specific rescue organisations
Facebook groups
Local shelters
National organisations
Classified ad sites

Areas covered: Truro, St. Ives, Newquay, Falmouth, Bodmin, Penzance, and the Isles of Scilly.
Whippet-specific Rescue Organisations
Whippet-specific rescue organisations are a great place to start if you're thinking about adopting a Whippet or Whippet mix. These groups focus on looking after and rehoming Whippets, increasing your chances of finding a purebred or Whippet mix.
They know the special needs of this breed, making sure each Whippet finds a suitable home. Look through the directory below to find your perfect Whippet companion.
Whippet Rescue UK
Description: Whippet Rescue UK is a trust that provides a list of dogs ready for adoption on their Facebook page, and can be contacted via mobile or landline.
Website: http://www.whippetrescueuk.org/
Phone: +44 1270 767228
Address: Whippet Rescue UK Trust
The Whippets
Description: A UK-based whippet rescue organisation, run by a man named Brian who has cared for seventeen dogs, many of them rescues, over his eighty years.
Email: [email protected]
Mixed Breed Cornwall Rescue Shelters
Cornwall's mixed breed rescue shelters provide a wide variety of animals, including Whippets. These organisations, from local shelters to national bodies with local branches, cater to many breeds.
Because they accommodate all kinds of animals, finding a specific breed like a Whippet might need some searching. To make your search easier, think about contacting them by phone or email to ask about available Whippets. This way, you can fully utilise this comprehensive directory.
Last Chance Hotel
Description: A Cornwall-based registered charity dedicated to rescuing, rehabilitating, and rehoming abused and neglected dogs and other animals.
Website: https://www.lastchancehotel.org/
Email: [email protected]
Phone: 01209 315547
Address: 83 Fore Street, Redruth, Cornwall, United Kingdom
Gables Dogs & Cats Home
Description: A non-euthanasia rescue and rehoming centre that has been helping unwanted dogs and cats since 1907.
Website: https://www.gablesfarm.org.uk/
Email: [email protected]
Phone: +44 1752 331602
Address: Gables Dogs & Cats Home, 204 Merafield Road, Plymouth, Devon, United Kingdom
St Francis Dogs Home
Description: A dog rehoming charity and boarding kennels based in Newquay, Cornwall, helping over 200 dogs a year find their forever home.
Website: https://www.stfrancisnewquay.org.uk/
Email: [email protected]
Address: Trevelgue Road Porth, Newquay, Cornwall, United Kingdom
K9 Crusaders Dog Welfare
Paws2Freedom
Russet Greyhound Sanctuary Cornwall
Description: A Cornwall-based sanctuary that has been rescuing, rehabilitating, and rehoming greyhounds for over 11 years.
Phone: +44 1209 831177
Address: Blackrock, Camborne, Cornwall, TR14 9NX
NAWT Cornwall
Description: NAWT Cornwall is a rescue centre that offers both day and overnight boarding, as well as secure paddock hire, and is open every day except Tuesday.
Email: [email protected]
Phone: +441736756005
Address: Wheal Alfred Kennels, Wheal Alfred Road, Hayle, Cornwall, United Kingdom
Dogs Trust Ilfracombe
Description: A friendly team at Dogs Trust Ilfracombe in Devon, UK, dedicated to dog rescue, rehoming, and adoption.
Email: [email protected]
Phone: +44 1271 817716
Address: Hazeldene Ilfracombe North Devon EX34 8NU
RSPCA Cornwall Branch
Description: A local branch of the RSPCA in Cornwall, UK, that ensures all animals are neutered, microchipped, and vaccinated before rehoming.
Email: [email protected]
Phone: +44 300 123 0346
Greyhound and Lurcher Rescue
Description: A UK-based rescue organisation dedicated to finding new homes for Greyhounds, Lurchers, and Whippets.
Many Tears Rescue
Description: Many Tears Rescue is a dog adoption service that offers set visiting times to meet a variety of breeds, including Whippets.
Email: [email protected]
Phone: +44 1269 843 084
Local Facebook Pages and Groups
Joining a local Facebook group could transform your search to adopt or rescue a Whippet in Cornwall. These platforms frequently have posts about Whippets needing a new home, making them a useful resource.
To make the most of them, think about setting up notifications. This way, you'll be among the first to respond to new posts.
This active approach could speed up your adoption journey and help you find the perfect Whippet companion.
Whippets in Cornwall
Description: A friendly social group for whippet and sighthound enthusiasts in Cornwall that organizes walks, talks, and social events, but does not sell puppies.
South West Whippet Club
Description: A Facebook group designed for all aspects of whippet owning in the South West, including pet, show, and racing.
Just Whippets Rescue
Description: A UK-wide registered charity based in Exeter, Devon, dedicated to rescuing and rehoming Whippets.
Classified Ad Listings For Whippets in Cornwall
Classified ad listings are a handy platform for potential Whippet adopters in Cornwall. These websites feature a range of listings from different sources, showcasing many Whippets that need new homes.
Users can quickly search these platforms using specific criteria like breed or location. This makes it easy to find suitable Whippet adoptions or rescues.
It's a simple way to link Whippet rescues with their potential forever homes.
Freeads.co.uk
Description: A national listing site with a local search feature, offering Whippet dogs and puppies for sale in Cornwall.
Pets4Homes
Description: A UK-based pet classifieds site offering Whippet puppies for sale in Cornwall.
Trovit Pets – Whippet Cornwall
Description: A platform that features listings for a 3-year-old spayed female whippet in Cornwall, specifically looking for a loving home.
Preloved
Description: Preloved is a UK and Ireland based online platform where you can find local whippets for sale or rescue, and give an animal a forever home.
Petlist
Description: Petlist is a national listing site with a local search feature, offering a wide selection of Whippets for adoption in Cornwall.
About Whippet Adoption and Rescue in Cornwall
Whippet adoption and rescue in Cornwall are two aspects of the same goal: providing a loving home for these gentle dogs. Whippets often end up in shelters because they've been abandoned, neglected, or their owners can't look after them.
Adopting a Whippet means taking one from a shelter or rescue group and becoming responsible for the dog's health and happiness. Some rescue groups in Cornwall do even more. They keep an eye on the Whippet's wellbeing after adoption, particularly if the dog has suffered severe neglect.
How Whippet Rescue Works
Whippet rescue groups intervene when owners can't cater to the special needs of this lively breed, causing more dogs in shelters. These groups actively look for Whippets in need, taking them from shelters to find a better living situation.
The process usually begins with an online search for rescue centres or shelters with Whippets ready for adoption. Potential adopters must fill out an adoption application form. After this, they can contact the organisation to arrange a visit.
The main aim is to make sure these elegant dogs find a caring, ready home.
Requirements for Whippet Adoption
Adopting a Whippet from a rescue in Cornwall involves several factors. First, potential adopters must assess their ability to meet the breed's specific needs. This includes their high exercise needs. Whippets are active dogs needing regular physical activity to stay healthy and happy.
Second, enough space is vital. These dogs love running and playing, so a large home or access to a big outdoor area is ideal.
Finally, rescued Whippets may form strong bonds with their new owners. As a result, they might suffer from separation anxiety if left alone often. So, a lifestyle that allows for plenty of time with your pet helps ensure a smooth transition.
Why Rescue a Whippet?
Rescuing a Whippet can be a rewarding experience. You offer a loving home to a dog that might have had a tough past.
Whippets in rescues are often already trained. This reduces the time and effort needed for puppy training.
Adopting a Whippet from a rescue usually costs less than buying a puppy from a breeder.
Choosing to rescue helps fight against cruel practices in puppy mills. It also promotes the ethical treatment of animals.
Rescued Whippets can form deep, meaningful bonds with their adopters. They enrich their lives with unconditional love and companionship.
Tips for Successful Whippet Rescue Cornwall
Understand the breed: Learn about Whippet traits and needs before adopting.
Meet the Whippet: Spend time with the Whippet at the rescue centre to ensure a good fit.
Home Preparation: Make sure you have the necessary items such as toys, food, and a comfortable sleeping area ready.
Empathy: Remember that some Whippets may have experienced upsetting situations, which could lead to behavioural issues. Being understanding is key to building trust.
Consider Training: If behavioural problems persist, consider enrolling your Whippet in training sessions.
Participate in Online Groups: Join Whippet-focused online communities like Facebook groups and forums for updates and advice.
Help Us Improve This Directory
If you wish to enrich this directory by adding a new organisation, or if you spot any information that requires updating, please don't hesitate to reach out. Contact us at [email protected], and we'll make sure your valuable input is incorporated.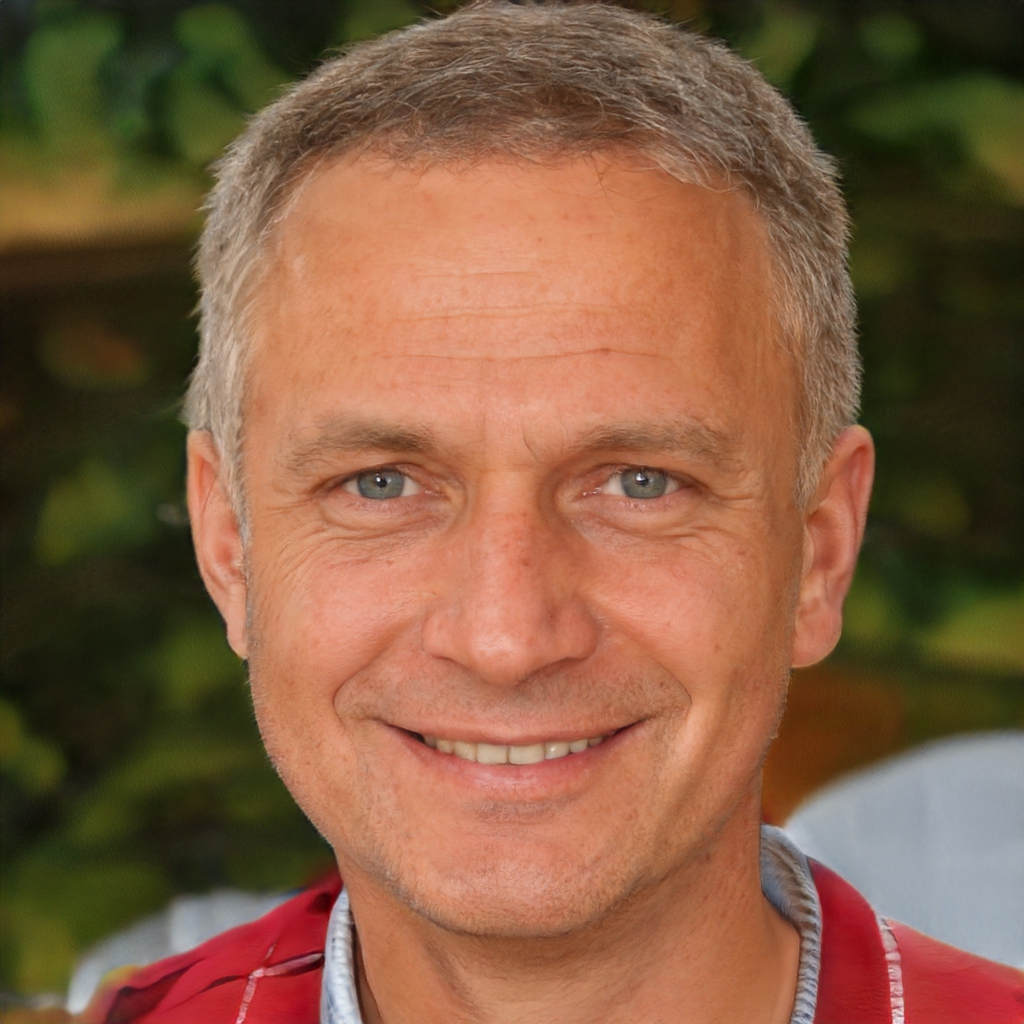 Hello. I'm Luke- the founder of WhippetCentral. I'm somewhat of a whippet nut and have been for most of my life. In that time, I've owned and raised numerous whippets. Bonnie is my latest girl; she is currently eight years old and keeps me very busy! Understanding the need for whippet-specific content, I decided to create this blog to share what I have learned and to share my expertise regarding owning and raising whippets – the right way!