This page provides a comprehensive directory of whippet rescues in Shropshire, updated for 2023 with relevant links and contact details. If you're interested in:
Finding Whippet rescues or adoption centres in Shropshire in 2023
Understanding which Whippet adoption methods to try first
Having immediate access to links, emails and phone numbers
Then this guide is for you. Let's begin.
Shropshire Whippet Adoption Quick Info
Typical UK Whippet Adoption Cost: £50-400.
Whippet Adoption Methods available in Shropshire:

Whippet-specific rescue organisations
Facebook groups
Local shelters
National organisations
Classified ad sites

Areas covered: Telford, Shrewsbury, Oswestry, Bridgnorth, Ludlow, Market Drayton, Whitchurch, Newport, and Bishop's Castle.
Whippet-specific Rescue Organisations
Starting your hunt for a Whippet at Whippet-specific rescue organisations is a smart move. These groups are devoted to the breed, raising the chances of finding a purebred Whippet or a Whippet mix. They have a thorough knowledge of the breed's needs, making sure each dog finds a fitting home.
As you look through the directory below, bear in mind that these organisations are dedicated to the wellbeing of Whippets. This makes them a perfect starting point in your rescue journey.
Freeads.co.uk in Shropshire
Description: A UK-based independent free classifieds site where you can buy and sell Whippet puppies and dogs in Shropshire.
Phone: +44 791-4602-65
The Italian Greyhound Rescue Charity
Description: A non-profit organisation staffed by volunteers and funded by donations, offering Christmas gifts for hounds and humans.
Email: [email protected]
Phone: +44 7970 486461
Just Whippets Rescue
Description: A charity based in Exeter dedicated to rescuing, rehabilitating, and rehoming whippets in need of care and attention.
Email: [email protected]
Phone: +44 845 625 6211
Mixed Breed Shropshire Rescue Shelters
Mixed breed rescue shelters in Shropshire provide a safe place for many animals, including Whippets. These groups vary from local shelters to national bodies with local branches. They offer a broad range of options for potential pet owners.
But, as they cater to all animals, finding a Whippet might need some searching. To make this process easier, you should contact these shelters directly. You can do this either by phone or email, to ask about any available Whippets.
This active approach will save time and help you find your ideal pet more effectively.
Birch Hill Dog Rescue Centre
Description: An independent registered charity that cares for and rescues dogs of all breeds, always seeking loving new homes for their dogs.
Website: https://birchhilldogrescue.org.uk/
Email: [email protected]
Phone: +44 1299 270406
Address: Birch Hill Kennels, Neen Sollars, Cleobury Mortimer, Shropshire, DY14 0AQ
Severn Valley Rescue
Description: Based near Bridgnorth, Severn Valley Rescue provides dog rescue services and operates a donkey sanctuary in Shropshire and the West Midlands.
Website: https://www.severnvalleyrescue.org/
Email: [email protected]
Phone: +44 7508 145733
Address: Brickyard House Farm, Billingsley, Bridgnorth, Shropshire, WV16 6PH
Grinshill Animal Rescue
Description: A small, family-run rescue centre located in the picturesque village of Grinshill, 8 miles north of Shrewsbury.
Email: [email protected]
Phone: +44 7740 103 393
Address: Grinshill Animal Rescue, Grinshill, Shrewsbury, SY4 3LQ
Evesham Greyhound and Lurcher Rescue
Description: Established in 1989, this rescue organization is always in need of greyhound and whippet collars, box muzzles, and sturdy indoor kennels for dogs recovering from veterinary care.
Website: https://lurcher.org.uk/
Email: [email protected]
Phone: +44 1386 853971
Hector's Greyhound Rescue
Description: This organisation specialises in matching retired and rescue greyhounds to loving homes and families.
Phone: +44 300 011 011
Dogs Trust Shrewsbury
Description: A friendly team at Dogs Trust Shrewsbury, located in Shropshire, specialises in rehoming and adopting older dogs waiting for their forever homes.
Email: [email protected]
Phone: +44 203 7837 0006
Address: Dogs Trust Shrewsbury (Shropshire), Roden Lane Farm, Telford, Shropshire, TF6 6BP
Many Tears Rescue
Description: Many Tears Rescue is a diverse dog adoption service that includes Whippet Cross among its available breeds and offers specific visiting times to meet the dogs.
Email: [email protected]
Phone: +44 1269 843 084
Local Facebook Pages and Groups
Facebook groups are useful for those looking to adopt or rescue a Whippet in Shropshire. When you join local groups, you gain access to a supportive community of Whippet enthusiasts and possible adoption chances.
To increase your odds, think about setting up notifications. This means you'll be one of the first to reply to new posts about Whippets needing homes.
These platforms can help you find your new furry friend.
Shropshire Animal Rehoming
Description: A local rescue group that shares information about dogs, cats, and other pets in Shropshire rescue centres who are awaiting adoption or fostering.
Whippet Rescue UK
Description: Whippet Rescue UK is a foster-based organization located near Shrewsbury, Shropshire, that provides care for unexpected arrivals of whippets in need.
Ellesmere Lurcher Terrier Whippet and Family fun show
Description: A social group that organizes a family fun show featuring lurcher terrier whippets, scheduled for June 4th, 2023.
Classified Ad Listings For Whippets in Shropshire
Browsing classified ad listings for Whippets in Shropshire can be easy. These platforms provide many listings, letting potential adopters look through various Whippet rescues.
Just enter your preferences, like breed or location, into the search bar. This way, you can find many Whippets ready for adoption.
These sites act as a link, connecting future owners with rescue organisations or people wanting to rehome their Whippets. They make the adoption process easier.
Shropshire & Borders
Description: This organisation homes greyhounds across Shropshire, Cheshire and into North Wales, offering a variety of beautiful greyhounds looking for loving homes.
Petlist
Description: Petlist is a platform that allows you to search thousands of Whippets for adoption within national miles of your local area.
Preloved
Description: Preloved is a platform based in Shropshire that allows users to buy, sell, and rehome whippets and other dogs, providing a secure transaction platform to protect against scams.
Pets4Homes
Description: Pets4Homes is the UK's largest pet classifieds site offering Whippet puppies for sale in Shropshire.
Puppies.co.uk
Description: A UK-based marketplace listing Whippet puppies in the Oswestry / Croesoswallt, Shropshire area.
About Whippet Adoption and Rescue in Shropshire
Whippet adoption and rescue in Shropshire means bringing a Whippet from a shelter or rescue group into your home. Whippets often end up in these places because they've been abandoned, neglected, or their owners couldn't look after them.
The adoption process puts the responsibility for the Whippet's welfare on the new owner. Some Shropshire facilities might monitor the dog's progress after adoption, particularly if the Whippet has suffered serious neglect.
How Whippet Rescue Works
Whippet Rescue works to save these fast, thin dogs from unfit homes. This often happens because owners don't fully understand their high energy needs and special care. These dogs often end up in shelters, where rescue groups step in to help.
The rescue process starts with a potential adopter looking online for Whippet-specific shelters or rescue centres. The next step is to fill out an adoption form. This form asks about the potential home and the adopter's ability to look after a Whippet.
After this, a visit to the organisation is arranged. This allows a face-to-face meeting with the Whippet, starting the adoption process.
Requirements for Whippet Adoption
Adopting a Whippet needs careful thought. First, potential owners must assess their ability to meet the breed's needs, especially its exercise needs. Whippets are lively, nimble dogs that need regular physical activity.
Second, enough space is vital, as Whippets need room to run and play.
Finally, potential adopters must realise that Whippets, particularly those from shelters, may form strong bonds with their new families. As a result, these dogs could develop separation anxiety if left alone often. So, a commitment to providing steady companionship is key for a successful adoption.
Why Rescue a Whippet?
Rescuing a Whippet can be a rewarding experience. It offers a loving home to a dog that may have had a difficult start in life.
Adopted Whippets are often already house-trained. This can save new owners a lot of time and effort.
Adoption fees are generally lower than the cost of buying a new puppy. This makes it a more affordable option for many.
By choosing to adopt, you are taking a stand against unethical breeding practices. You are also supporting animal welfare.
Many adopters report a unique and special bond with their rescue dogs. This makes the experience even more fulfilling.
Tips for Successful Whippet Rescue Shropshire
Firstly, learn about Whippets and their specific needs before adopting one.
Next, spend quality time with the Whippet at the rescue centre. This will help ensure you're a good match.
Make sure your home is ready with essentials like food, toys, and a cosy sleeping spot.
Remember, some Whippets may have experienced trauma, which can lead to potential behavioural issues. Empathy helps build trust.
If behavioural problems continue, consider enrolling your Whippet in professional training.
Lastly, join Whippet-focused online forums and Facebook groups. They're a great source of advice and updates.
Help Us Improve This Directory
If you're aware of an organisation that isn't included in our directory, or if you have updated information for an existing listing, we'd love to hear from you.
Reach out to us at [email protected] to help us keep our directory as comprehensive and accurate as possible.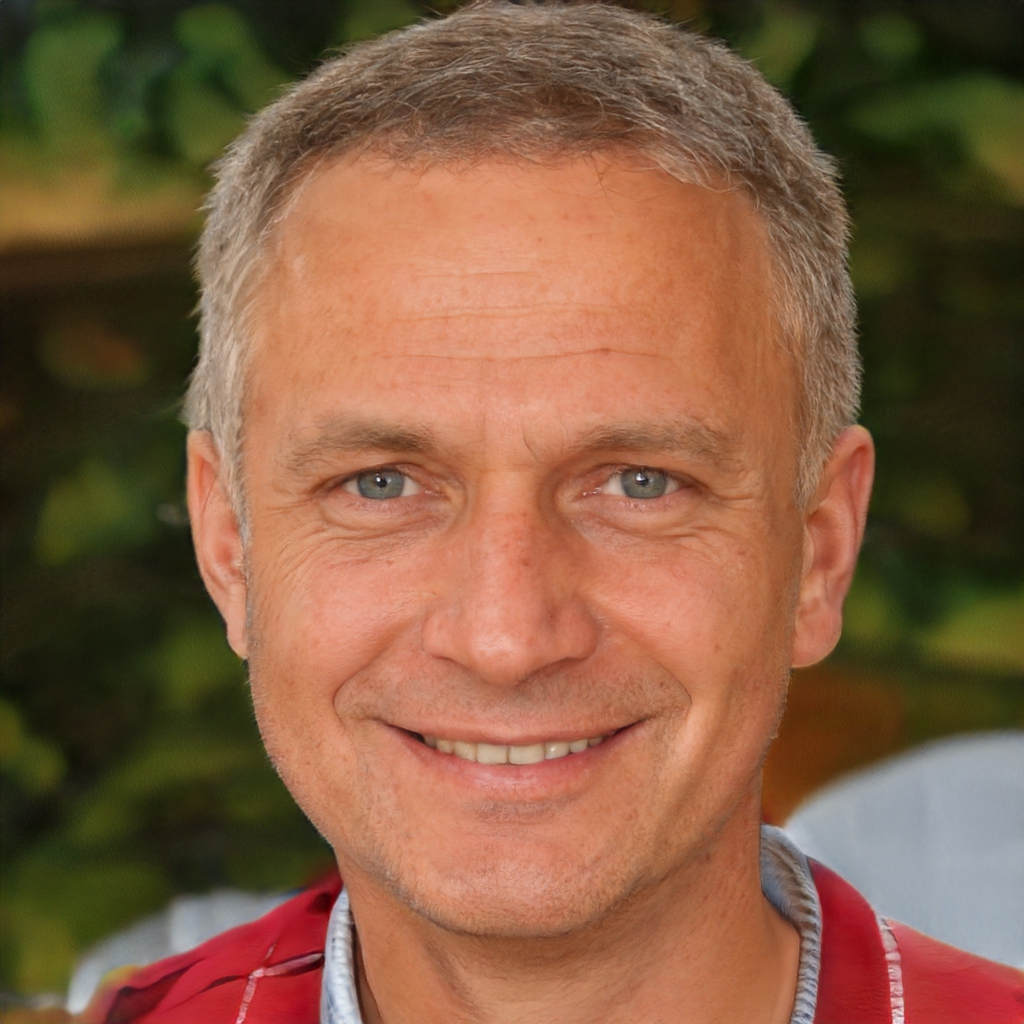 Hello. I'm Luke- the founder of WhippetCentral. I'm somewhat of a whippet nut and have been for most of my life. In that time, I've owned and raised numerous whippets. Bonnie is my latest girl; she is currently eight years old and keeps me very busy! Understanding the need for whippet-specific content, I decided to create this blog to share what I have learned and to share my expertise regarding owning and raising whippets – the right way!