This page is a comprehensive guide to whippet rescues in Hampshire, updated for 2023 with links and contact details. If you're interested in:
Finding whippet rescues or adoption centres in Hampshire in 2023
Understanding which whippet adoption methods to try first
Having access to links, emails and phone numbers to get started immediately
Then this guide is for you. Let's begin.
Hampshire Whippet Adoption Quick Info
Typical UK Whippet Adoption Cost: £50-400.
Whippet Adoption Methods available in Hampshire:

Whippet-specific rescue organisations
Facebook groups
Local shelters
National organisations
Classified ad sites

Areas covered: Southampton, Portsmouth, Basingstoke, Eastleigh, Gosport, Farnborough, Andover, Aldershot, Horndean, Winchester, Havant, Fareham, Fleet, and Petersfield.
Whippet-specific Rescue Organisations
Whippet-specific rescue organisations are a great place to start for those wanting to adopt or foster a Whippet. These groups focus only on Whippets, which boosts your chances of finding a purebred Whippet or a Whippet mix.
They have a deep understanding of the breed. This ensures future owners get correct information and suitable matches, making the adoption process easier and more satisfying.
Whippet Rescue UK
Description: Whippet Rescue UK is a trust dedicated to the rescue and adoption of Whippet dogs, with information available on their Facebook page.
Website: http://www.whippetrescueuk.org/
Phone: +44 1270 767228
Address: Whippet Rescue UK Trust
JR Whippet Rescue
Just Whippets Rescue
Description: Based in Exeter, Just Whippets Rescue is a charity dedicated to rescuing, rehabilitating, and rehoming whippets in need of care and attention.
Email: [email protected]
Phone: 0845 625 6211
Mixed Breed Hampshire Rescue Shelters
Hampshire houses many mixed breed rescue organisations. These local and national groups provide a safe place for all animals, not just Whippets. Although finding a specific breed might need a bit more effort, the joy of rescuing a Whippet is worth it.
To make the most of this directory, think about contacting these shelters directly. You can do this either by phone or email, to ask about any Whippets they might have. This active approach can make your search easier and get you closer to bringing a new furry friend home.
Hampshire Paws
Description: A small foster-based animal rescue in Hampshire, UK, that primarily rescues and rehomes unwanted and abandoned dogs and cats.
Website: https://www.hampshirepaws.co.uk/
Email: [email protected]
Phone: +447544110347
Address: HAMPSHIRE PAWS ANIMAL RESCUE
Helping Hounds Hampshire
Description: A dog rescue, rehabilitation, and rehoming charity based in Grayshott, Hampshire.
Email: [email protected]
Phone: +441200394
Phoenix Rehoming
Description: A charity based in Hampshire, Phoenix Rehoming operates in the South of England and was awarded the 'Rescue of the Year 2021' award.
Website: https://phoenixrehoming.co.uk/
Phone: +44 23 9355 2639
St Francis Animal Welfare
Description: Based in Eastleigh, Hampshire, this shelter cares for, rehabilitates, and rehomes numerous domestic animals.
Email: [email protected]
Phone: 02380693282
Lurcher SOS
Description: A Surrey-based rescue organisation specialising in Lurchers, Greyhounds, Salukis, Whippets, and Galgos, with a network of supporters and foster homes across Kent, Hampshire, Sussex, Surrey, Essex, and Derbyshire.
Hampshire: Southampton rehoming centre
Description: A rehoming centre based in Hampshire, Southampton, that was established in 1988 and has facilities for animal care and adoption.
Email: [email protected]
Phone: +443007909903
Address: Bubb Lane, West End, Southampton, SO30 2HL, United Kingdom
Dogs Trust Salisbury
Description: A friendly dog rescue, rehoming, and adoption centre located in Salisbury, Wiltshire with fantastic facilities.
Email: [email protected]
Phone: 0303 003 0000
Address: 45 Amesbury Road Newton Tony Wiltshire SP4 0HW
Pro Dogs Direct
Description: A UK-wide dog rescue, adoption, and fostering organisation with a presence in Hampshire.
Email: [email protected]
Phone: +44 1322 403 494
Greyhound and Lurcher Rescue
Description: A UK-based rescue organisation dedicated to finding new homes for Greyhounds, Lurchers, and Whippets.
RSPCA
Local Facebook Pages and Groups
Facebook groups are a great help for those looking to rescue or adopt a Whippet in Hampshire. These online communities often share direct information about dogs needing a new home.
By joining, you can connect with local Whippet lovers and rescue centres.
To increase your chances, think about setting up notifications. This means you'll be one of the first to hear about new posts, giving you an advantage in the adoption process.
These groups can be a stepping stone to your new furry friend.
Hampshire Paws Animal Rescue
Description: A charity-based organisation that rescues, rehabilitates, and rehomes unwanted animals in Hampshire.
Hampshire Whippets
Description: A Facebook group dedicated to Whippets in Hampshire, but also welcoming members from other areas.
Whippet Rescue UK
Description: A UK-based rescue organisation specialising in Whippets, with adoption applications primarily restricted to Hampshire, Dorset, Kent, East and West Sussex.
Classified Ad Listings For Whippets in Hampshire
Classified ad websites offer a way for people to link up with Whippet rescues and adoption centres in Hampshire. These sites let users look through listings of Whippets ready for adoption.
Users can narrow down their search based on their particular preferences, like age, gender, or location. This helps to find a Whippet that suits your lifestyle and home.
Using these classified ad platforms makes finding a Whippet to rescue or adopt in Hampshire simpler and more convenient.
Freeads.co.uk
Description: A national independent free classifieds site in the UK, offering a variety of Whippets puppies and dogs for sale in Hampshire.
Petlist
Description: Petlist is a national listing site that allows users to search for specific breeds, such as Whippets, for adoption across the UK.
Preloved
Description: A UK and Ireland-based online platform that allows users to buy, sell, or rehome dogs and puppies, with a focus on whippets.
Pets4Homes
Description: Pets4Homes is the UK's largest pet classifieds site, offering a platform to buy and sell puppies, including Whippets, in Hampshire and across the country.
About Whippet Adoption and Rescue in Hampshire
Whippet adoption and rescue in Hampshire is a kind process. It involves bringing a Whippet from a shelter or rescue group into a caring home. Whippets often end up in shelters because they've been abandoned, neglected, or their owners can't look after them.
The adoption process gives the adopter the duty of looking after the dog's well-being. Some shelters in Hampshire may do regular checks to make sure the dog is well after adoption. This is especially true in cases of severe neglect.
How Whippet Rescue Works
Whippet Rescue acts as a lifeline for Whippets abandoned or given up because their owners can't meet their special needs. These nimble dogs often end up in shelters. Rescue organisations then step in, hoping to find them caring, suitable homes.
The process usually starts with an online search for Whippet-specific shelters or rescue centres. Potential adopters must fill out an adoption form, giving detailed information about their lifestyle and home environment.
After submission, the organisation is contacted to arrange a visit. This helps these fast dogs find their permanent homes.
Requirements for Whippet Adoption
Adopting a Whippet requires meeting certain conditions to look after the pet's welfare. First, potential owners need to assess their ability to meet the breed's specific needs and exercise requirements.
Whippets are energetic dogs needing regular physical activity for their health. They also need enough room to move about, so a large space is advised.
It's worth mentioning that Whippets, especially those from shelters, form strong bonds with their owners. As a result, they can suffer from separation anxiety if frequently left alone. So, regular companionship is vital for their emotional health.
Why Rescue a Whippet?
Rescuing a Whippet lets you give a needy dog a loving home. This often improves their life with newfound safety and comfort.
Adopted Whippets usually have basic training. This makes it easier for them to fit into your household and reduces the need for extra training.
Choosing to adopt is often cheaper than buying a new dog. This makes it a cost-effective choice.
Adoption helps fight against unethical breeding practices, like puppy mills. It promotes animal welfare.
Rescuing a Whippet can create a special bond. These dogs often show a lot of gratitude and affection towards their rescuers.
Tips for Successful Whippet Rescue Hampshire
Knowledge: Learn about the Whippet breed and its specific needs before adopting.
Interaction: Spend time with the Whippet at the rescue centre to ensure a good fit.
Setup: Make a comfortable environment with necessary items such as food, toys, and a cosy sleeping area.
Empathy: Remember that some Whippets may have past traumas leading to behavioural problems. Empathy and patience are key in building a bond.
Education: If behavioural issues persist, consider enrolling your Whippet in training sessions.
Community Engagement: Join Whippet-focused online communities like Facebook groups and forums for updates and advice.
Help Us Improve This Directory
Please let us know at [email protected] if you want to add an organisation to our directory or if you notice any information that needs updating.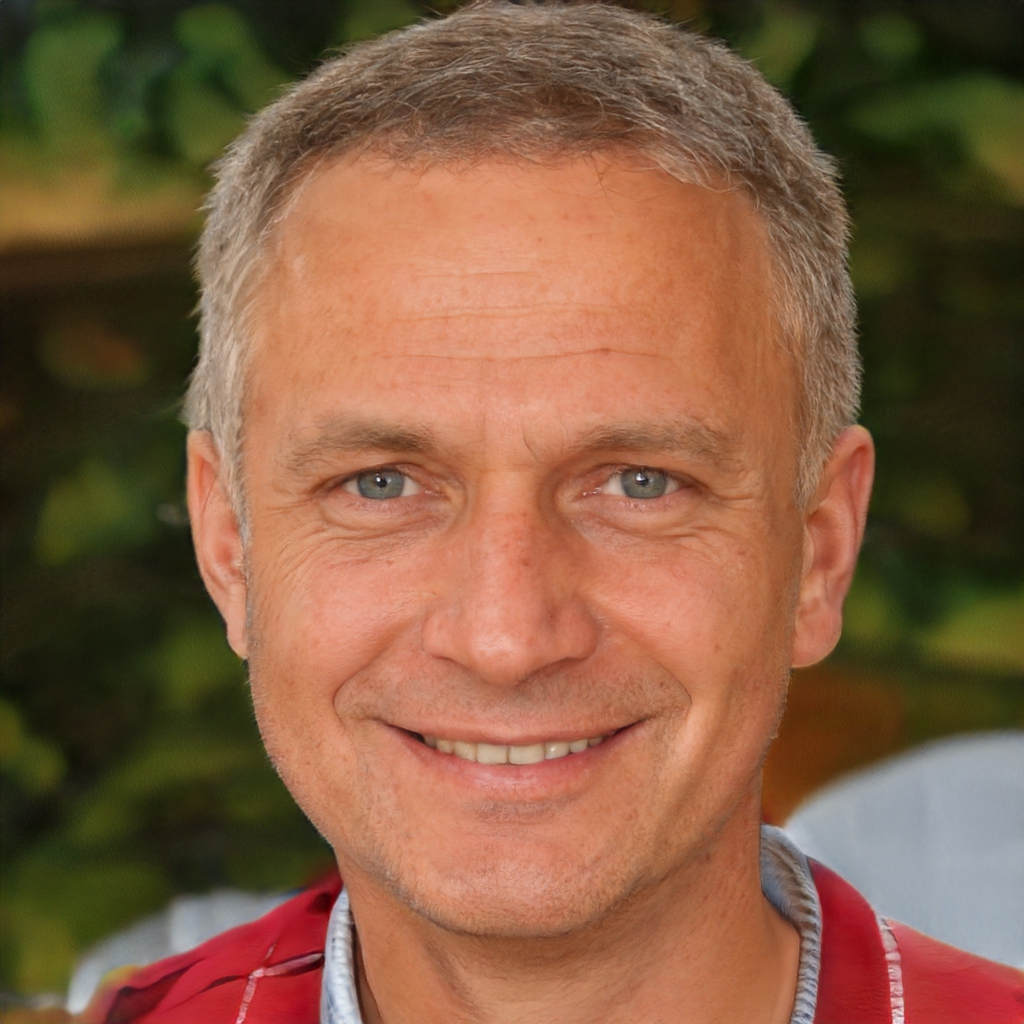 Hello. I'm Luke- the founder of WhippetCentral. I'm somewhat of a whippet nut and have been for most of my life. In that time, I've owned and raised numerous whippets. Bonnie is my latest girl; she is currently eight years old and keeps me very busy! Understanding the need for whippet-specific content, I decided to create this blog to share what I have learned and to share my expertise regarding owning and raising whippets – the right way!