This page provides a comprehensive directory of whippet rescues in Gloucestershire. It's updated for 2023 and includes links and contact details. If you're interested in:
Finding whippet rescues or adoption centres in Gloucestershire in 2023
Understanding which whippet adoption methods to try first
Having access to links, emails and phone numbers to get started immediately
Then this guide is for you. Let's begin.
Gloucestershire Whippet Adoption Quick Info
Typical UK Whippet Adoption Cost: £50-400.
Whippet Adoption Methods available in Gloucestershire:

Whippet-specific rescue organisations
Facebook groups
Local shelters
National organisations
Classified ad sites

Areas covered: Cheltenham, Gloucester, Stroud, Cirencester, Tewkesbury, and Forest of Dean.
Whippet-specific Rescue Organisations
Whippet-specific rescue organisations are a great place to start if you're looking to adopt a Whippet or Whippet mix. These organisations concentrate solely on Whippets, making it more likely you'll find a purebred or mix.
They're experts in Whippet care and temperament. This ensures potential adopters are ready to provide a loving home.
As you look through the directory below, bear in mind these organisations are dedicated to pairing Whippets with the ideal permanent home.
Evesham Greyhound and Lurcher Rescue
Description: A volunteer-run rescue organization established in 1989, specializing in greyhounds, lurchers, and whippets.
Website: https://lurcher.org.uk/
Email: [email protected]
Phone: +44 1386 853971
Dogs Trust
Description: Dogs Trust is a national organisation that provides information about Whippets and facilitates their adoption to forever homes.
Phone: 020 7837 0006
JR Whippet Rescue
Description: A UK-based organisation dedicated to helping whippets in need for over 50 years, including those who have been lost, abandoned, or neglected.
Website: https://whippetrescue.org.uk/
Email: [email protected]
Phone: +44 1562 850827
The Italian Greyhound Rescue Charity
Description: A non-profit organisation staffed by volunteers and funded by donations, offering rescue services for Italian Greyhounds and Whippets.
Email: [email protected]
Phone: +44 7970 486461
Mixed Breed Gloucestershire Rescue Shelters
Gloucestershire houses many mixed breed rescue organisations. These are both local and national groups with local branches. They provide shelter to all kinds of animals, including Whippets.
Finding your perfect Whippet might take some time, but these shelters are worth exploring. To make the most of this list, think about contacting them by phone or email. Ask about any Whippets they might have.
This way, you'll make your search easier and support these vital rescue efforts.
Cheltenham Animal Shelter
Description: Based in Gloucestershire, this shelter rescues and re-homes hundreds of unwanted and abandoned cats, dogs, and small animals every year.
Website: https://gawa.org.uk/
Email: [email protected]
Phone: 01242530056
Teckels Animal Sanctuary
Description: Based in Gloucestershire, Teckels Animal Sanctuary is dedicated to rescuing and rehoming cats and dogs, providing a beacon of hope for animals who have suffered from neglect.
Email: [email protected]
Phone: 01452740300
Cotswolds Dogs & Cats Home
Description: A trusted animal charity in Gloucestershire that has been helping pets for 80 years, offering adoption for dogs and cats.
Email: [email protected]
Phone: 01453890014
Holly Hedge Animal Sanctuary
Noah's Ark Rescue
Many Tears Rescue
Description: Many Tears Rescue is a dog adoption organisation that offers a variety of breeds, including Whippets, for adoption and has set visiting times to meet the dogs.
Email: [email protected]
Phone: +44 1269 843 084
Gloucestershire Whippet Rescue
Description: This charity hosts fundraising events in Gloucestershire to support the rehoming of greyhounds, whippets, and lurchers.
RSPCA Cotswolds, Gloucester & District Branch
Description: An independent charity that rescues animals in need, specifically dogs and cats, in the Cotswolds, Gloucester and District area.
Email: [email protected]
Phone: +44 300 123 0346
Forever Hounds Trust
Description: A dedicated organisation for the rescue, rehabilitation, and rehoming of unwanted, abused or abandoned greyhounds and lurchers, based in Gloucestershire.
Website: https://foreverhoundstrust.org/
Email: [email protected]
Phone: +443000125125
Greyhound Rescue Wales
Local Facebook Pages and Groups
Join local Facebook groups focused on Whippet rescues in Gloucestershire to find your new pet. These online communities often know first about Whippets needing a loving home.
To get the most from these groups, think about setting up notifications. Then, you'll be quickly told about new posts, boosting your chances of being the first to reply.
But, these groups aren't just for finding Whippets to adopt. They're also for sharing experiences and advice with other Whippet fans.
South West Lurcher Shows
Description: A social group based in Gloucestershire that organises local shows for rescue whippets, greyhounds, and other lurcher breeds.
FOD Dogs Lost and Found
Description: A Facebook group dedicated to reporting and finding lost dogs, including whippets, in the Forest of Dean area and Gloucestershire.
Cheltenham Whippet Walkers
Description: A private Facebook group with over 400 members dedicated to organising walks for Whippet owners in Cheltenham.
Just Whippets Rescue
Description: A UK-wide registered charity based in Exeter, Devon, dedicated to rescuing and rehoming Whippets.
Classified Ad Listings For Whippets in Gloucestershire
Classified ad websites provide an easy way to find Whippet rescues in Gloucestershire. They act as a directory, displaying listings from different rescue centres and individual owners.
Users can browse these listings, looking specifically for Whippets ready for adoption. They can narrow down the search based on things like location, age, or gender of the dog.
These platforms connect potential adopters with Whippets needing a caring home, making the rescue process simpler.
Starfish Dog Rescue Gloucestershire
Description: A small, local team dedicated to prioritizing the needs of the dogs and finding their perfect match for adoption.
Website: https://starfishdogrescue.co.uk/
Petlist
Description: Petlist is a national pet adoption website that allows users to search for Whippet rescue dogs within 200 miles of Gloucester.
Pets4Homes
Description: Pets4Homes is the UK's largest pet classifieds site, offering Whippet dogs for adoption in Gloucester.
Preloved
Description: Preloved is a national pet listing site that offers local search for whippets available for sale or rehoming in Gloucestershire, with a secure transaction platform, Trustap, to protect users from scams.
Dogsey Dog Forum
Description: An online forum where users discuss and list various breeds for adoption, including whippets and crossbreeds, located in different areas such as Stroud, Gloucester.
About Whippet Adoption and Rescue in Gloucestershire
Whippet adoption and rescue in Gloucestershire is a kind act of welcoming a Whippet from a shelter or rescue group into your home. These terms describe the journey of these dogs from difficult situations to caring homes. Whippets may find themselves in shelters because of abandonment, neglect, or owners who can't look after them.
When you decide to adopt a Whippet, you take on the duty of looking after their well-being. Some rescue groups in Gloucestershire carry out a check after adoption to make sure the dog is doing well, particularly if they've suffered serious neglect before.
How Whippet Rescue Works
Whippet rescue operations mainly help Whippets that have been given up or left behind. This often happens because of their high energy levels and special needs, which some owners might find difficult. These dogs often end up in shelters, where rescue groups offer help.
The rescue process usually starts with an online search for shelters or rescue groups that focus on Whippets. People who want to adopt must fill out an adoption form. This form asks about their living conditions, lifestyle and experience with dogs.
After this, they can get in touch with the relevant organisation to arrange a visit. This brings them one step closer to providing a Whippet with a loving home.
Requirements for Whippet Adoption
Adopting a Whippet in Gloucestershire requires careful thought about various factors. First, potential adopters should assess their ability to meet the breed's needs, including its high exercise demands. Whippets are active, agile dogs that need regular physical activity to stay healthy and happy.
Also, it's necessary to have enough space for a Whippet to roam and play, as they value their freedom.
Finally, you should know that Whippets from shelters often form strong bonds with their new families. As a result, they may suffer from separation anxiety if left alone often. So, it's recommended to provide constant companionship for these sensitive dogs.
Why Rescue a Whippet?
Rescuing a Whippet provides a caring home to a dog that might have been abandoned or ill-treated, giving them a fresh start.
Rescue Whippets are often already trained, saving you the tough task of puppy training.
Adoption fees are usually less than the price of buying a Whippet from a breeder, making it a more cost-effective option.
Choosing to adopt supports animal rights campaigns and helps discourage unethical breeding practices, like puppy mills.
Many adopters find the bond with their rescue Whippet deeply satisfying, as these dogs are known for their loyalty and affection.
Tips for Successful Whippet Rescue Gloucestershire
Education: Before adopting, learn about the Whippet breed and its specific needs.
Interaction: Spend time with the Whippet at the rescue centre to ensure a good fit.
Home Readiness: Make sure your home is ready with essentials like toys, food, and a comfortable bed.
Empathy: Understand that some Whippets may have had distressing experiences, leading to behavioural issues. Empathy and patience are key to building a bond.
Behavioural Support: If needed, consider enrolling your Whippet in training sessions to handle any ongoing behavioural problems.
Community Engagement: Join Whippet-focused online communities, such as Facebook groups and forums, to stay updated and get advice.
Help Us Improve This Directory
If you want to add another organisation to our directory, or see any information that needs updating, please let us know at [email protected]!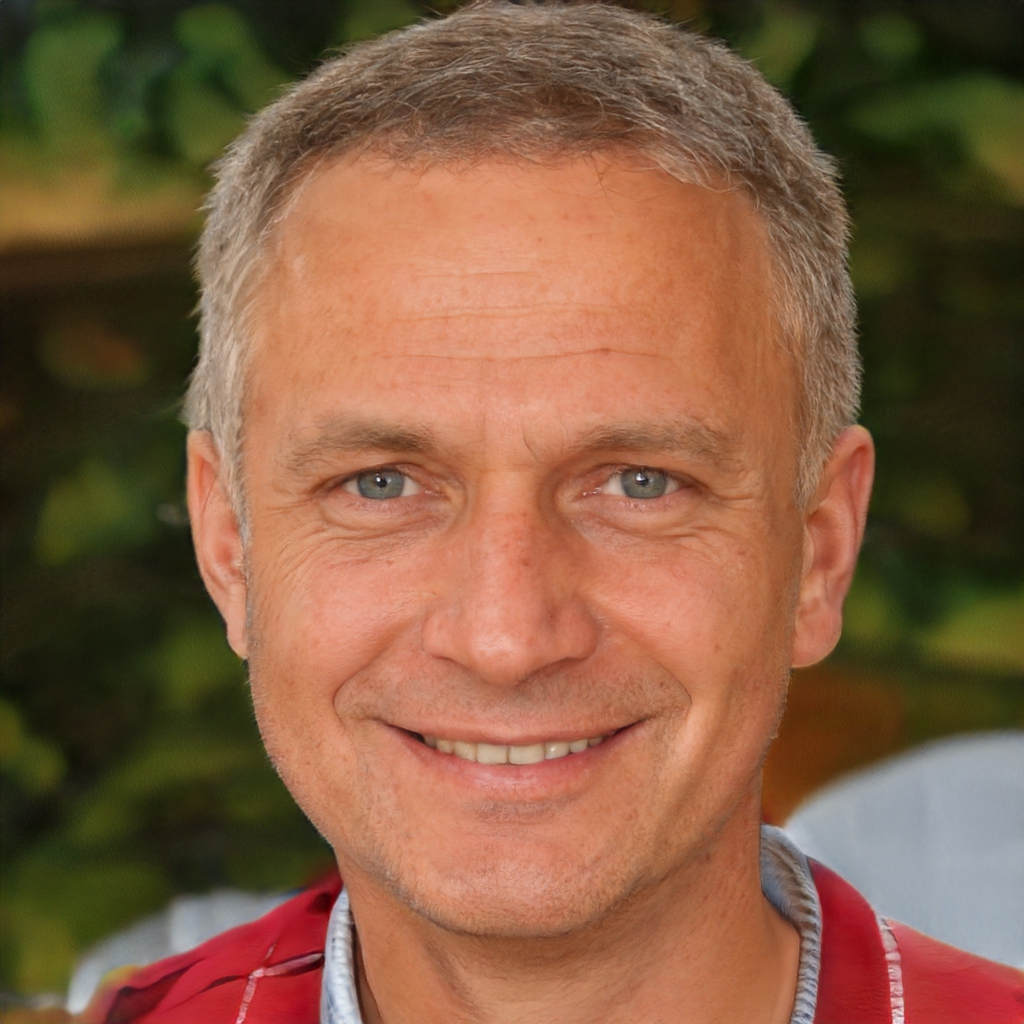 Hello. I'm Luke- the founder of WhippetCentral. I'm somewhat of a whippet nut and have been for most of my life. In that time, I've owned and raised numerous whippets. Bonnie is my latest girl; she is currently eight years old and keeps me very busy! Understanding the need for whippet-specific content, I decided to create this blog to share what I have learned and to share my expertise regarding owning and raising whippets – the right way!